Type of Project:
Residential
Location:
Penteli, Attica, Greece
Completion Year:
Due in 2025
Gross Built Area:
420m2
Villa Marmo is an ultra-luxurious apartment building with two upper floor apartments and a ground floor villa with a private courtyard, swimming pool and underground parking, in Palaia Penteli, Attica.
The massing of the proposal develops on either side of the central staircase. The two cores of overnight and diurnal stays are unified through the main corridor connected to the stairwell. The sloping roof follows the vernacular architecture with a contemporary minimal design and sporadic perforations that create light cannons for the balconies.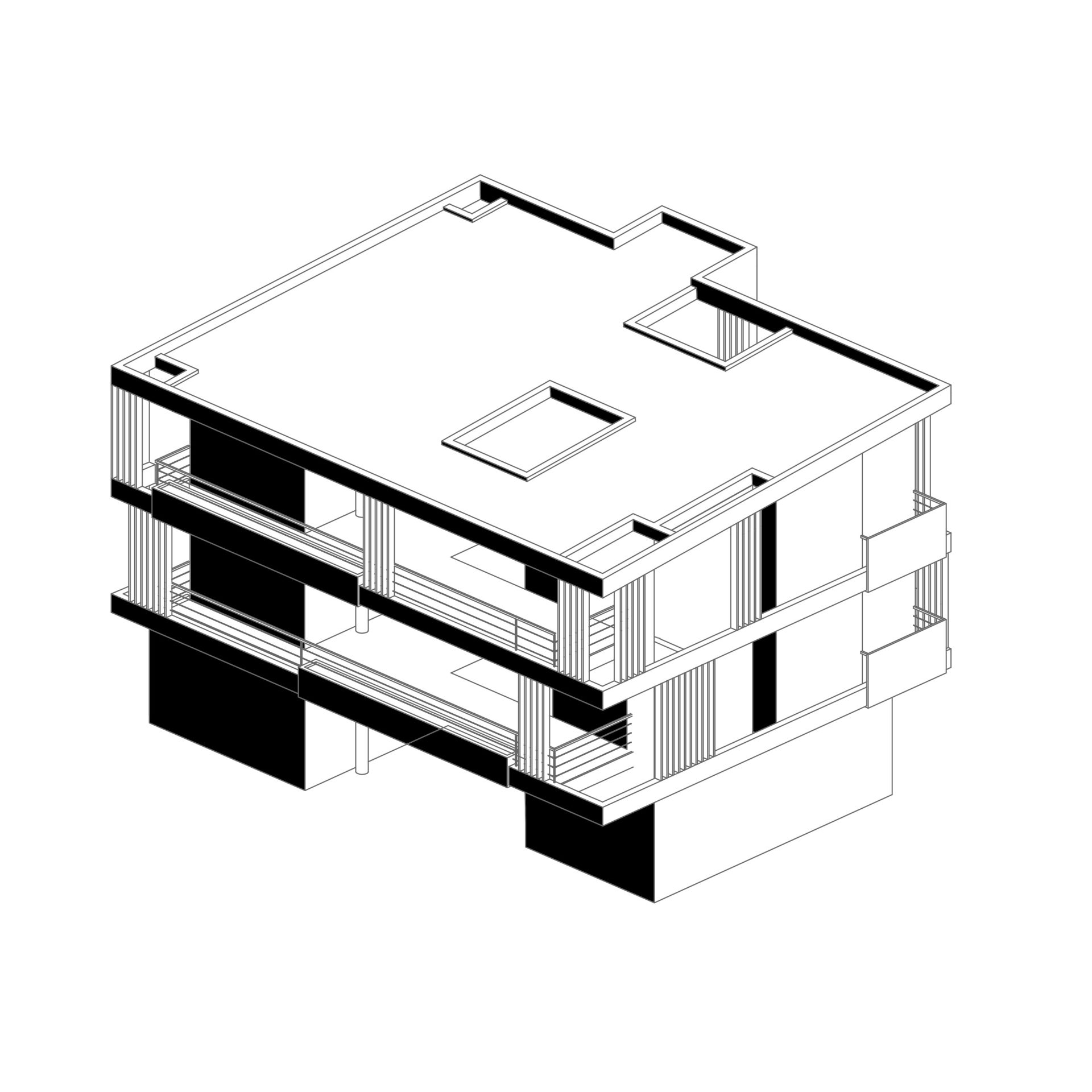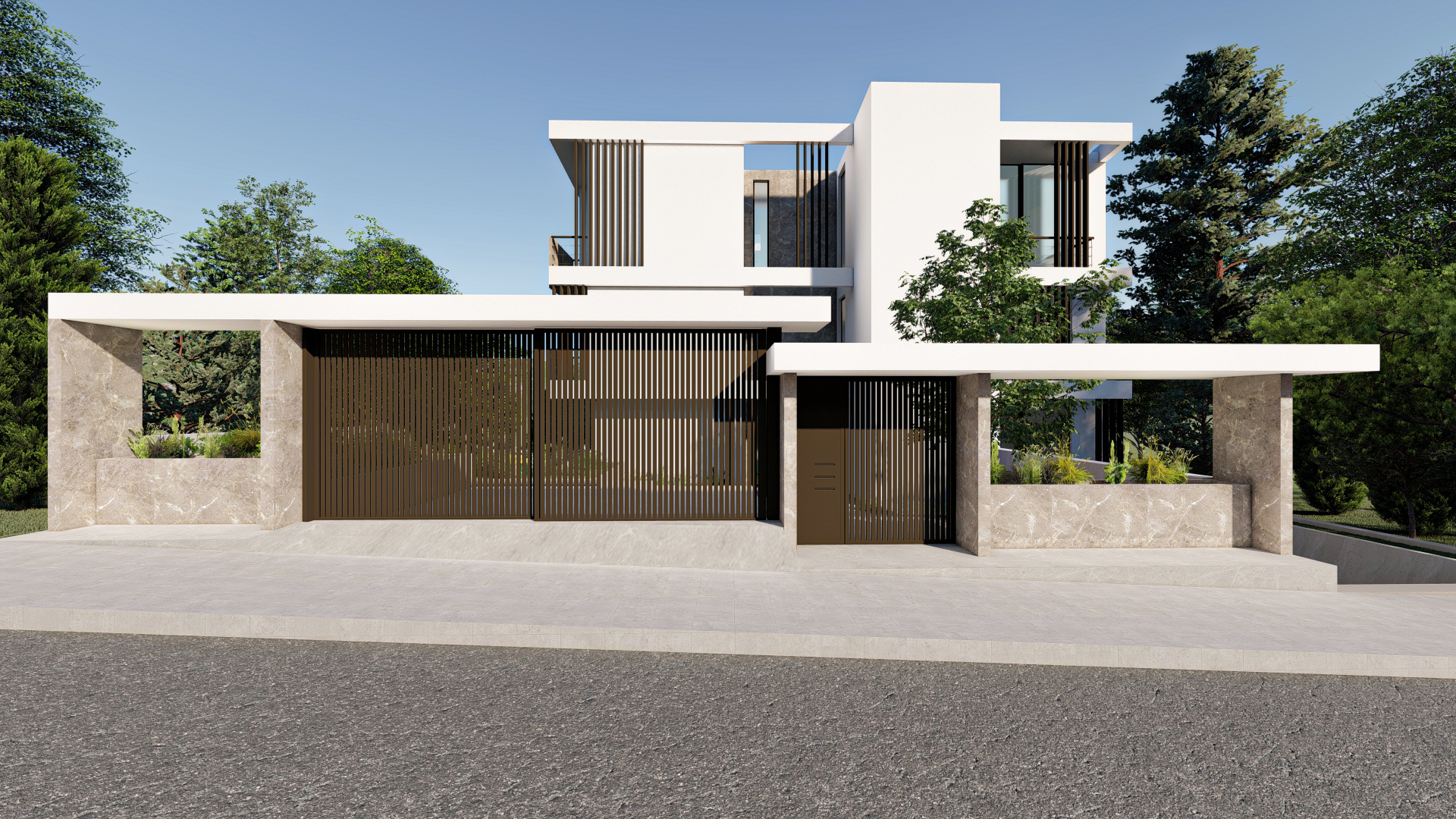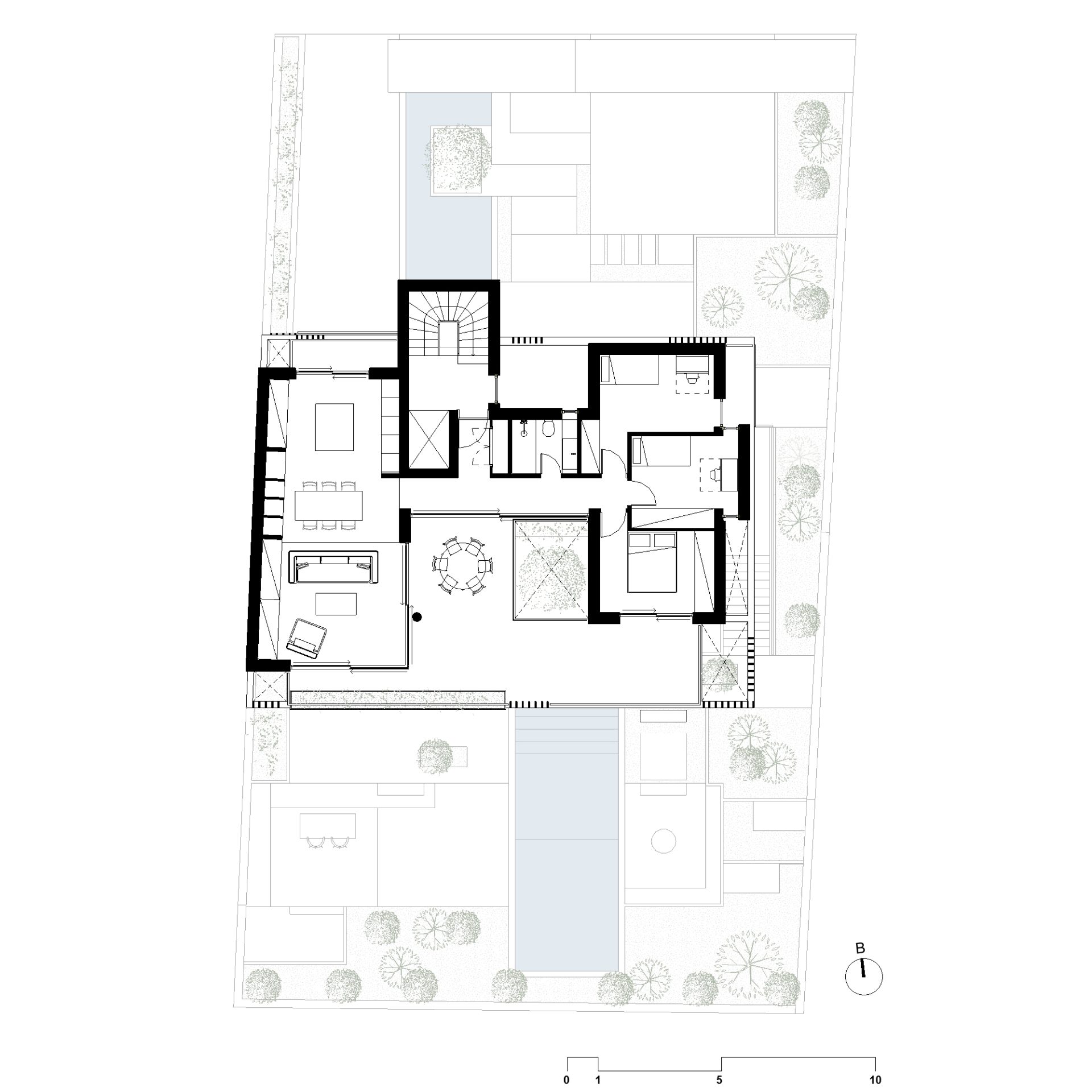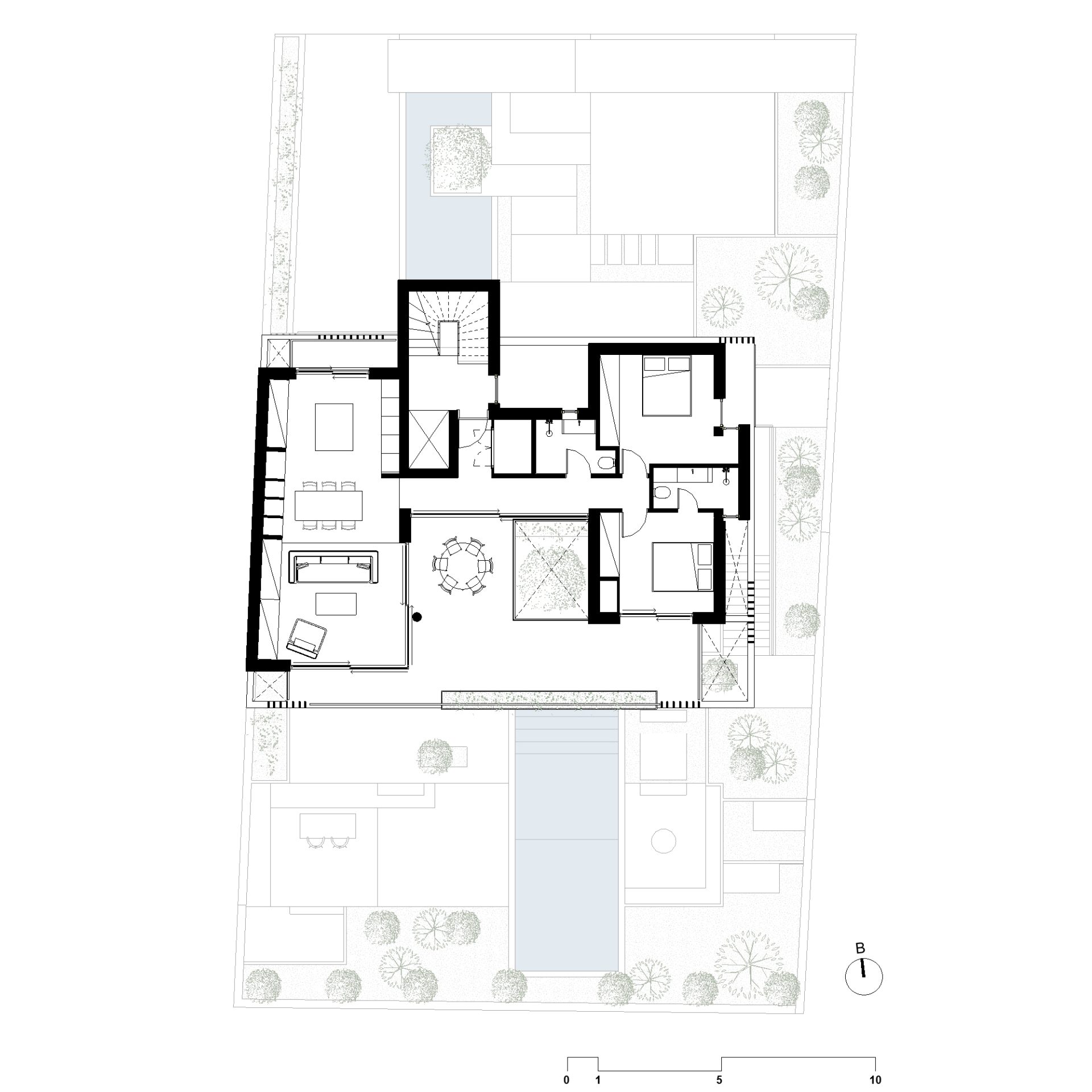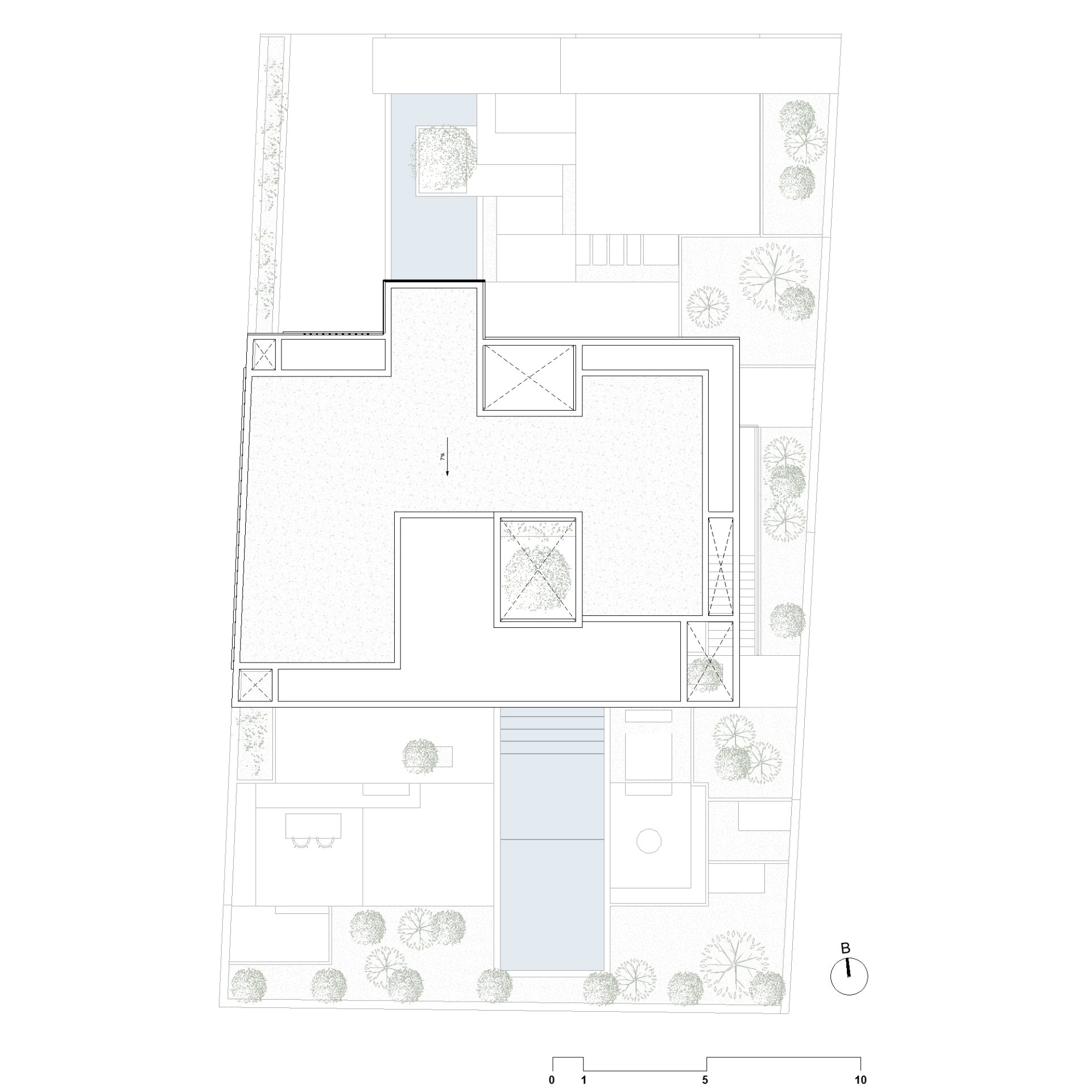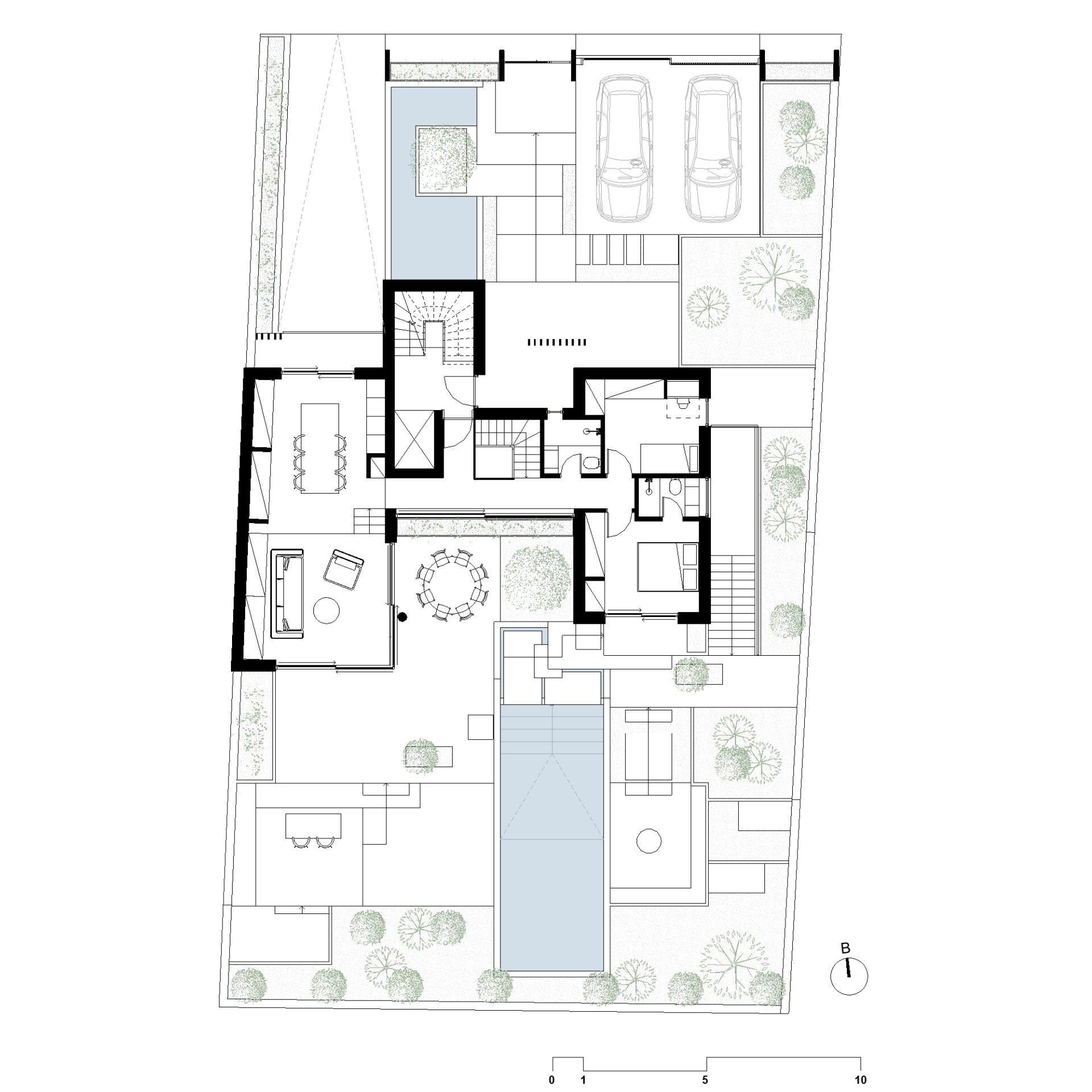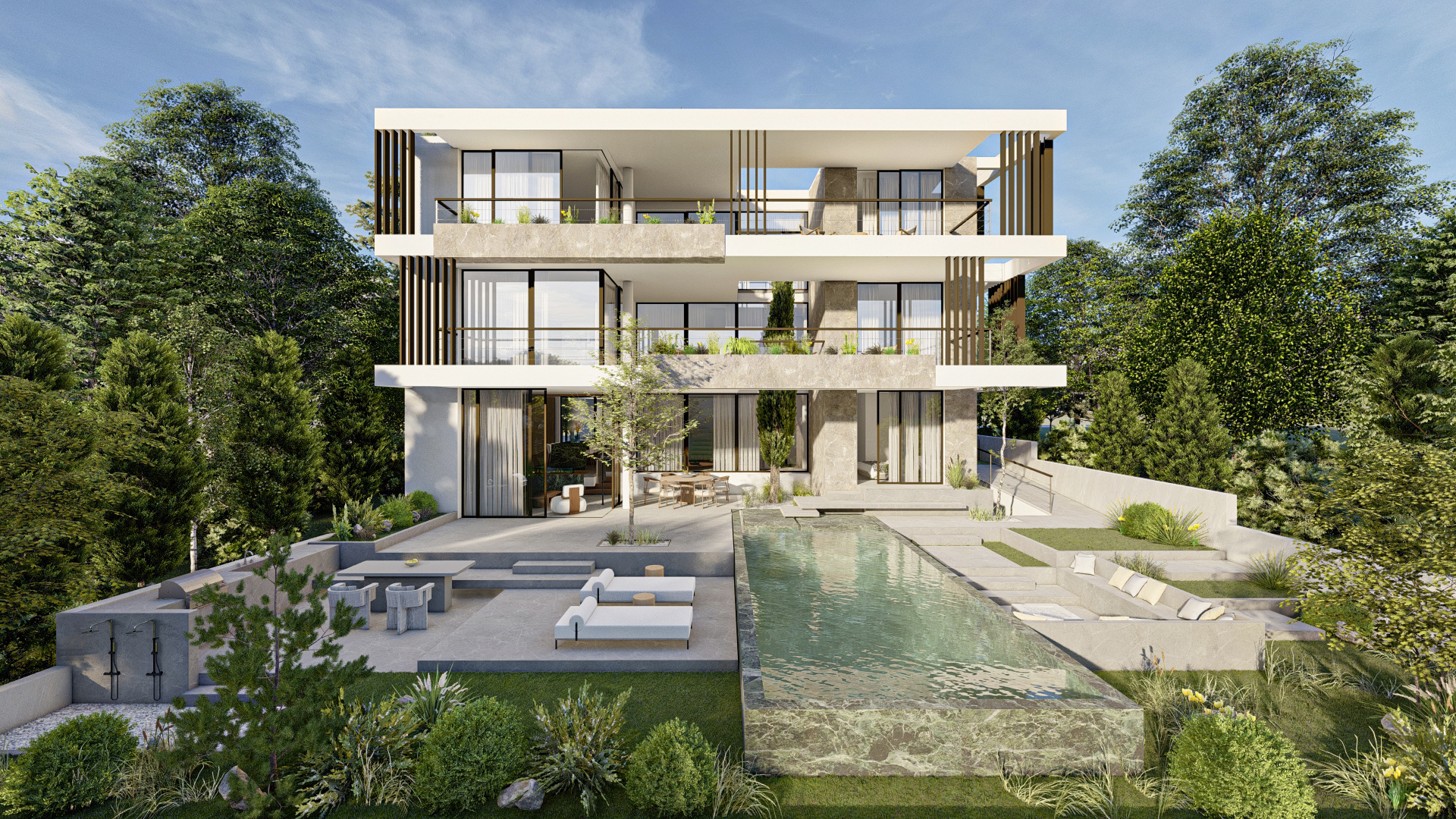 Vertical blinds enhance the composition of the facades and the visible floor slabs underline the horizontal division. Elements such as marble cladding and subtle, lightweight balustrades enhance the exterior skin of the proposal creating layers of textures and views.
The entrance is located on the north side of the plot, from the main road. A composition of horizontal slabs and vertical elements imitates the massing of the building and defines an impressive entry threshold. In the entrance vestibule a film of water reflects the white volume of the staircase which balances the façade design.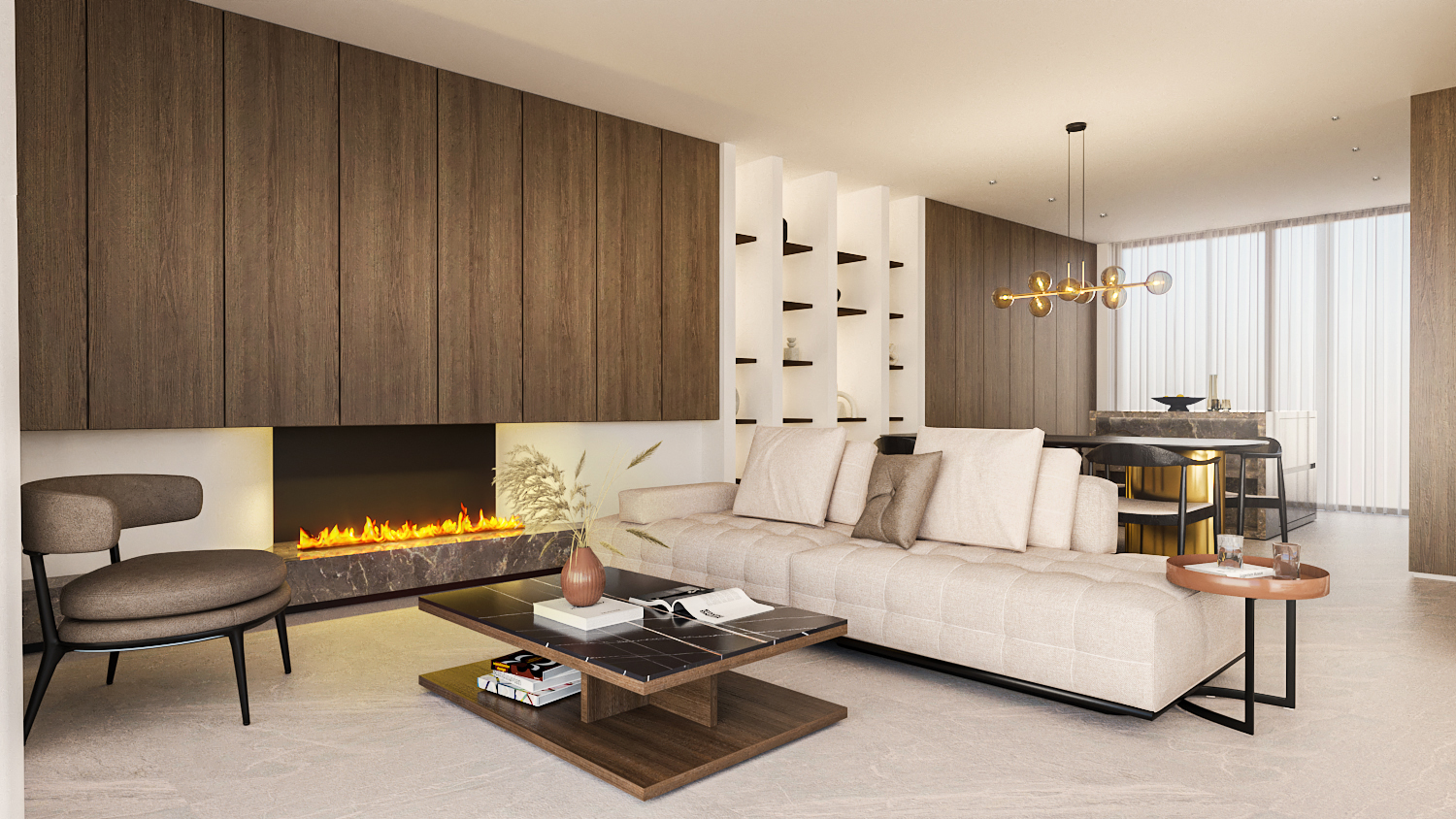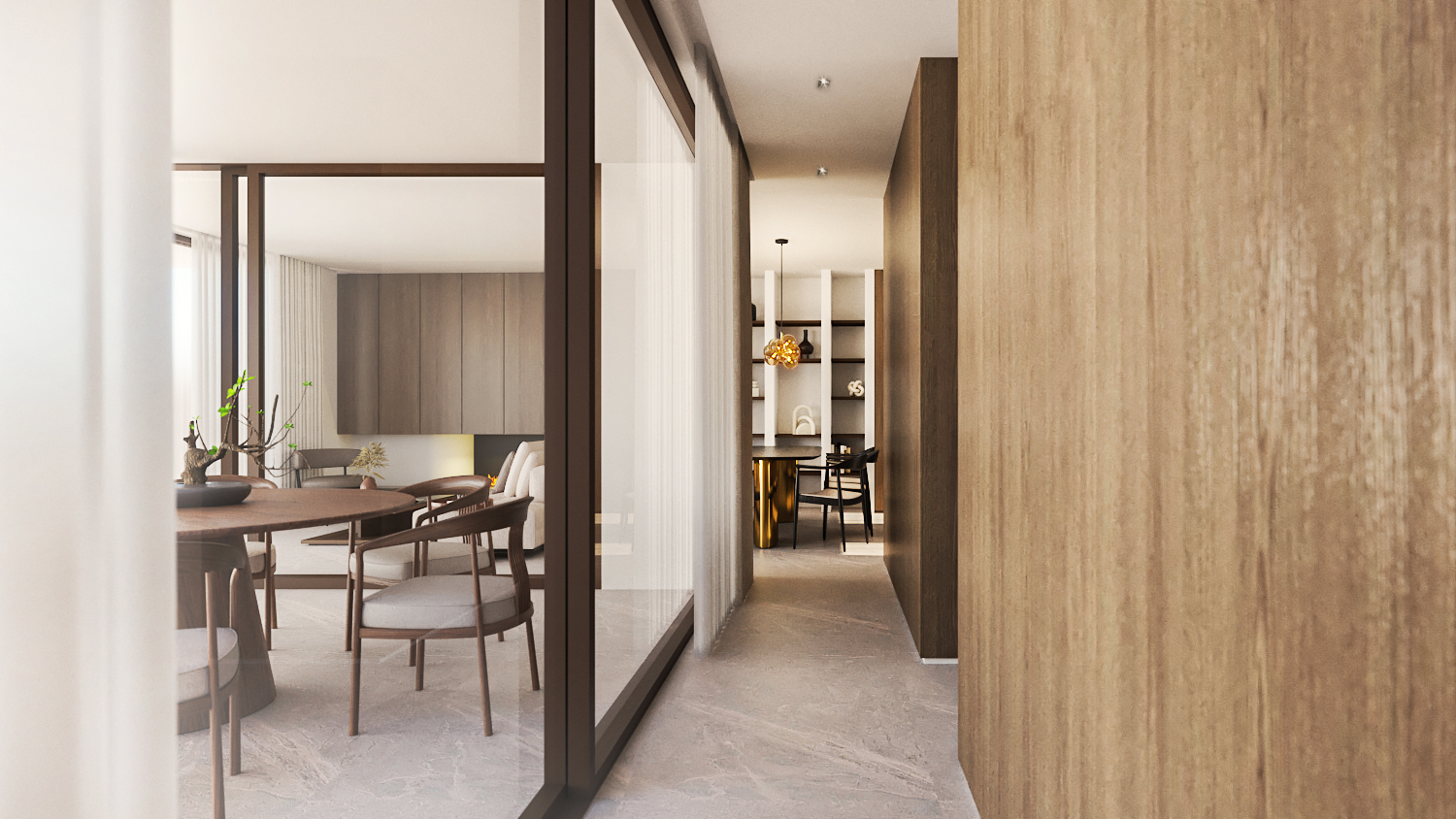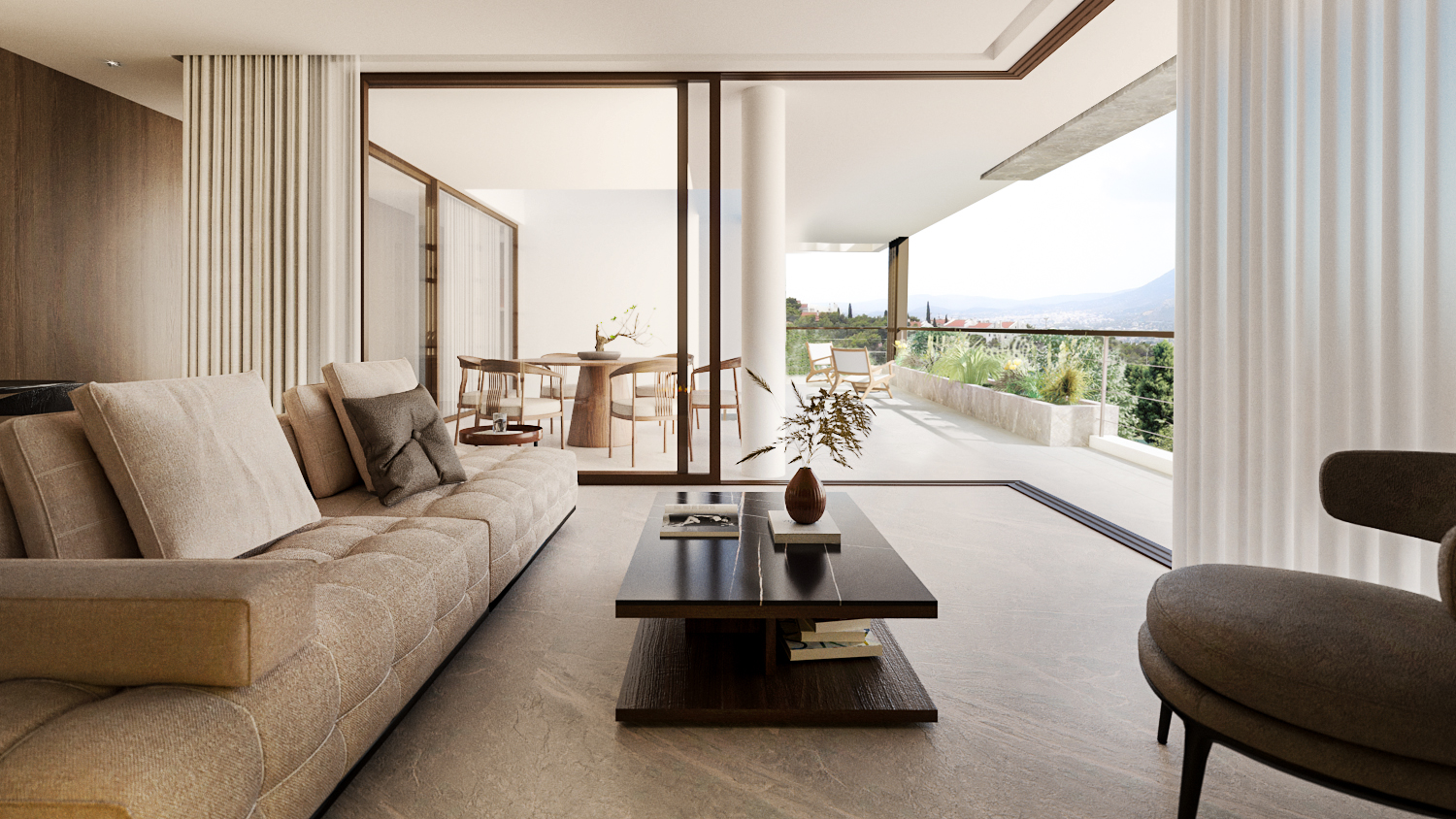 The area is characterized by intense vegetation with tall pine trees, which were a creative parameter of the landscape design. The ground floor villa expands into the ground floor garden, which is composed of stepped levels and alternates between soft and hard surfaces following the sloping terrain of the plot. The pool is clad with green marble and harmonizes with the environment by maintaining the balance between natural and build elements. In the upper floor apartments, planters are added to the south facing balconies strengthening the connection with nature and achieving the creation of visual escapes and framed views towards the surrounding area from every point of the apartment building.