Type of Project:
Residential
Location:
Neapoli, Peloponnese, Greece
Completion Year:
Due in 2025
Gross Built Area:
170 m2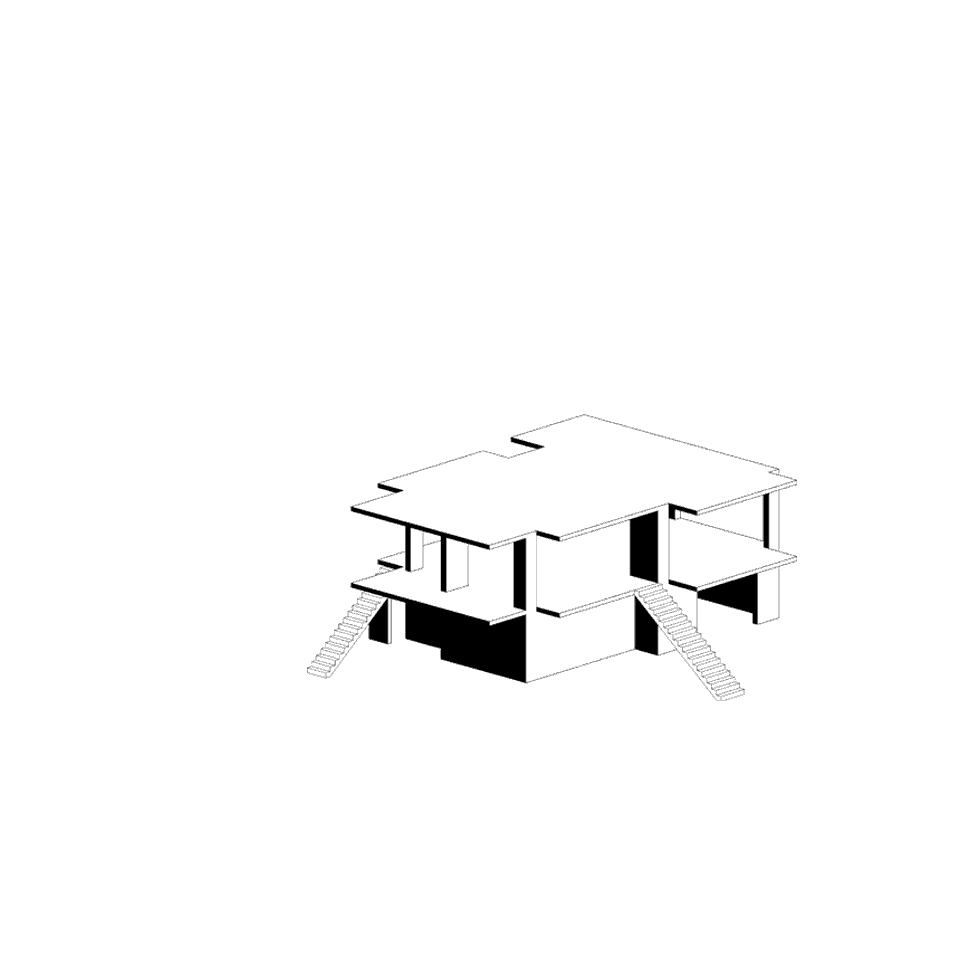 The aim of the proposal was the reuse and addition to an existing concrete frame of a ground floor residence, and the landscape of the site. The existing unfinished structure is located in the center of a plot surrounded by agricultural fields planted with aloe-vera, in Neapoli, Peloponnese.
The main goal of the design was the simplification of the existing volume and the grouping of the individual elements. The internal space of the ground floor was designed within the existing body, however with the addition of walls and claustra to the outline of the building, the façade was unified and continuous semi-outdoor spaces and balconies were created. The new volumes "hover" above the sturdy masonry of the basement.
The house opens towards the view as the main living areas are oriented towards visual escapes: aloe plantation and the sea. Thus, the constant visual contact with nature enhances the interaction between the building and its surroundings. New skylights were designed on the roof to achieve the diffusion of natural light throughout the house, but also to create a more atmospheric lighting condition.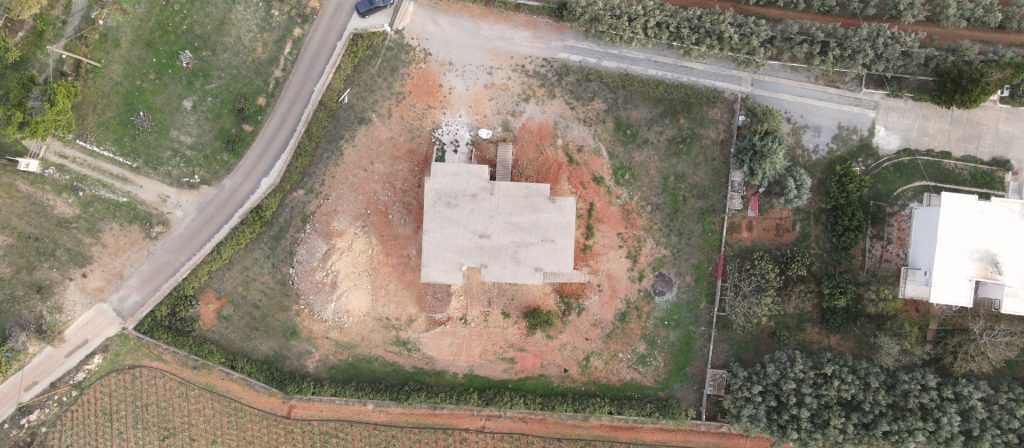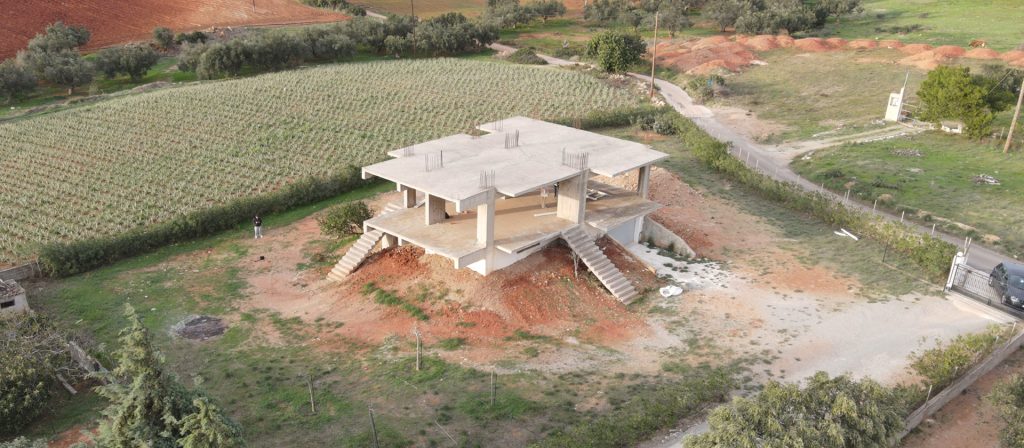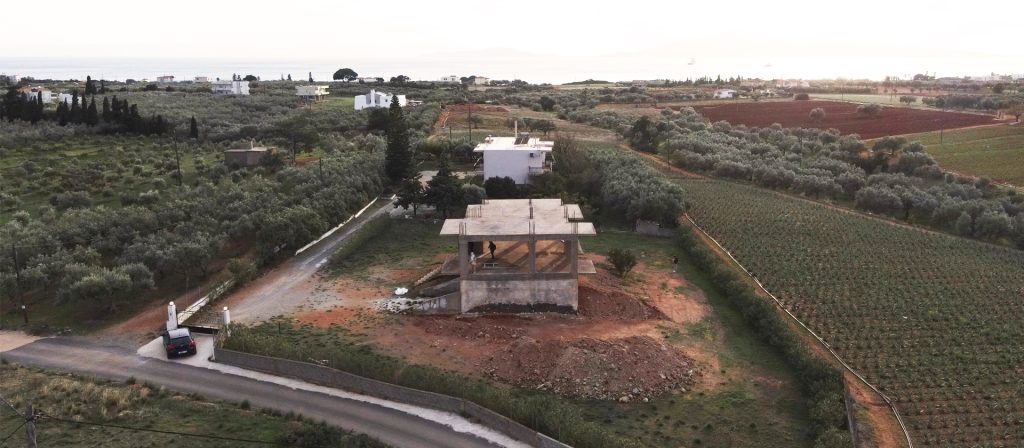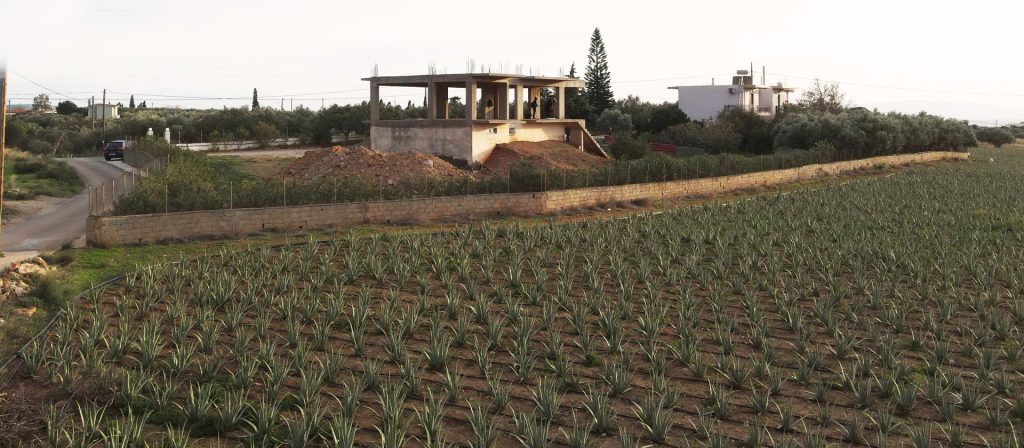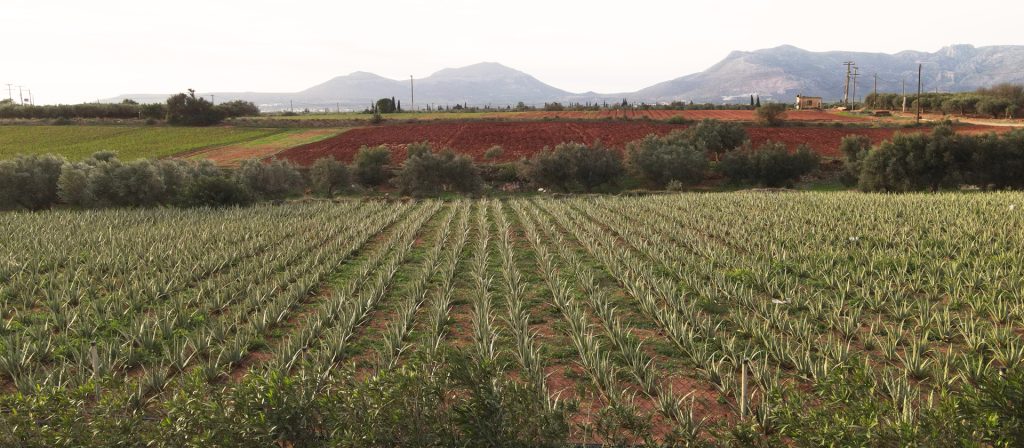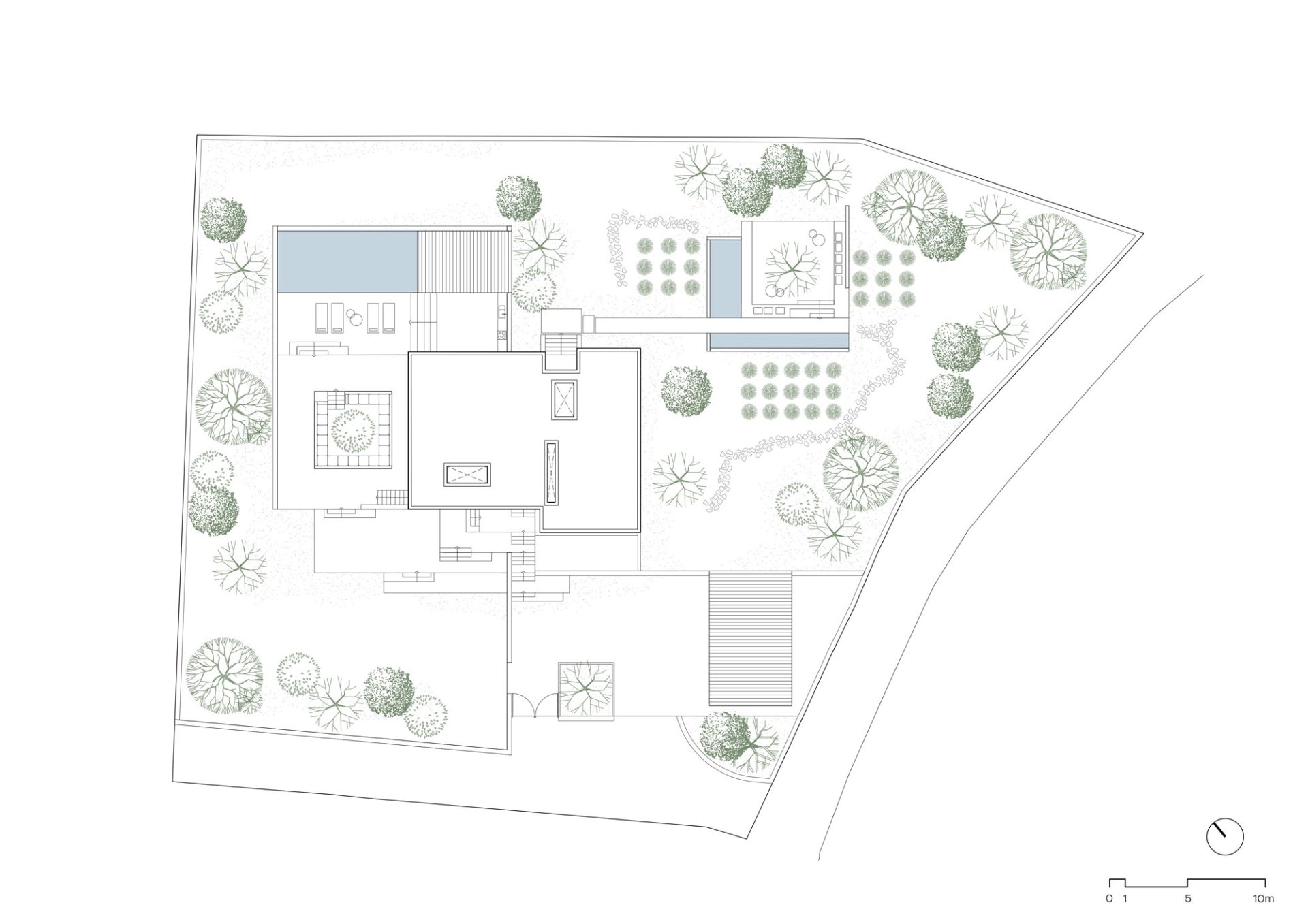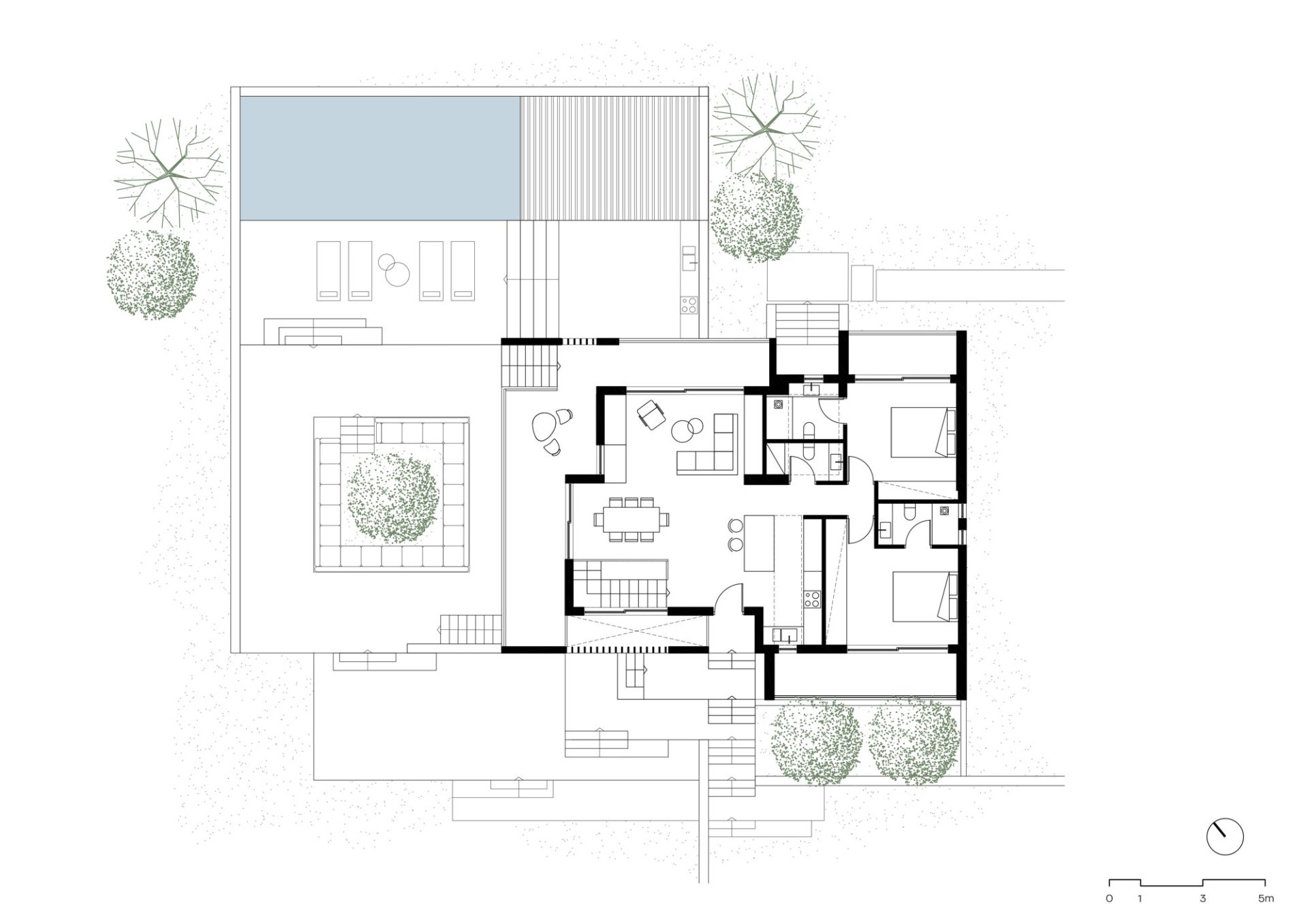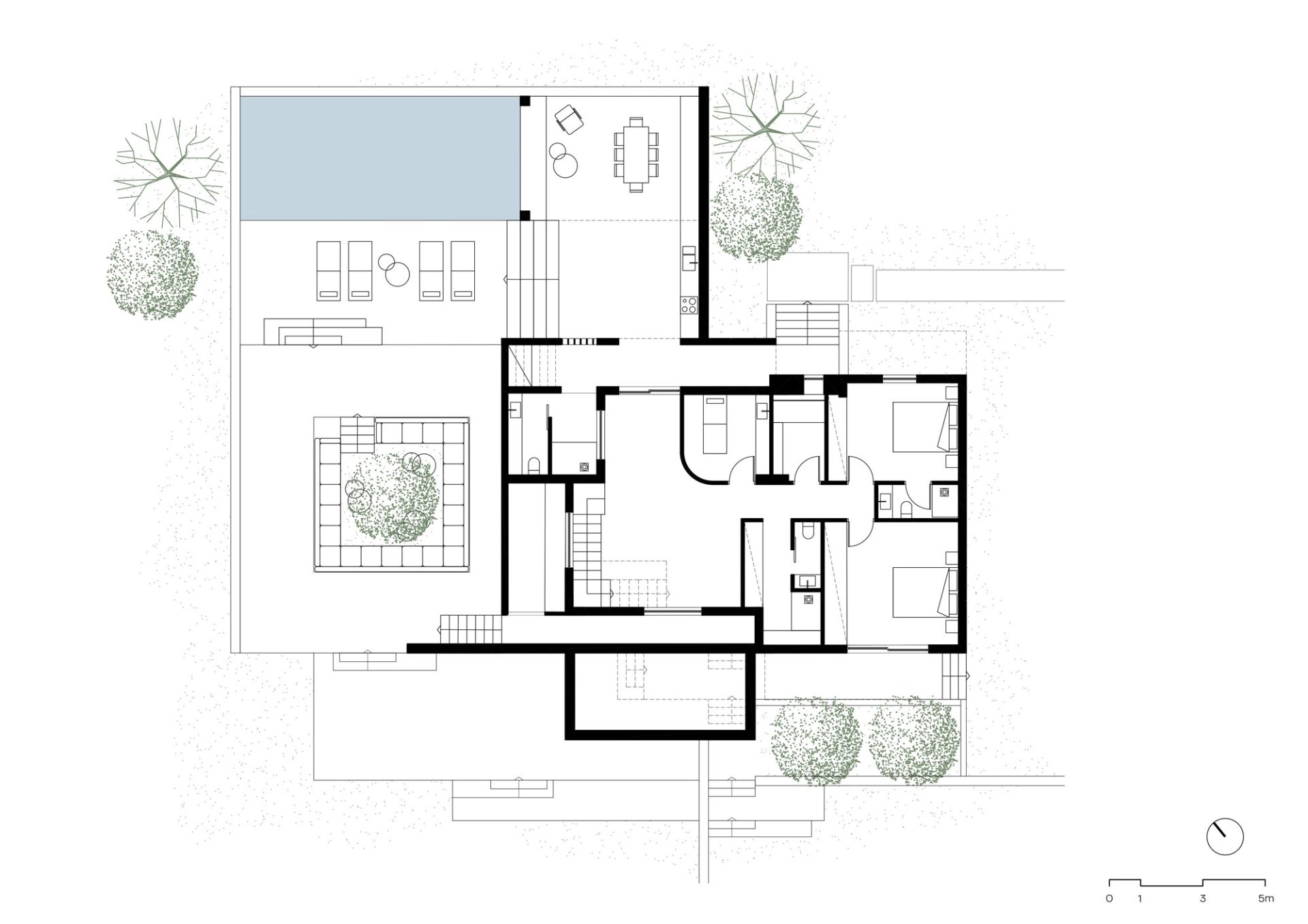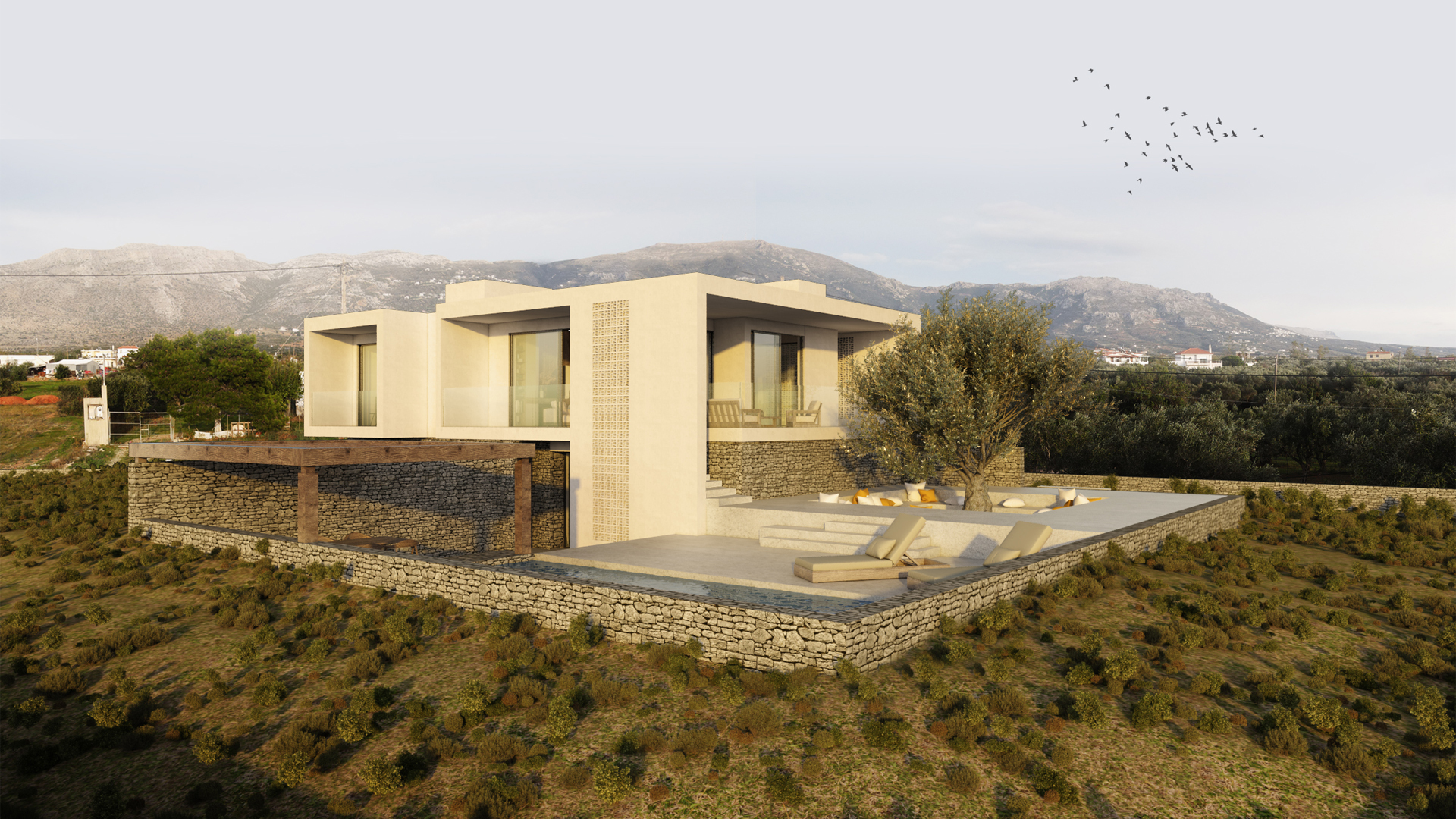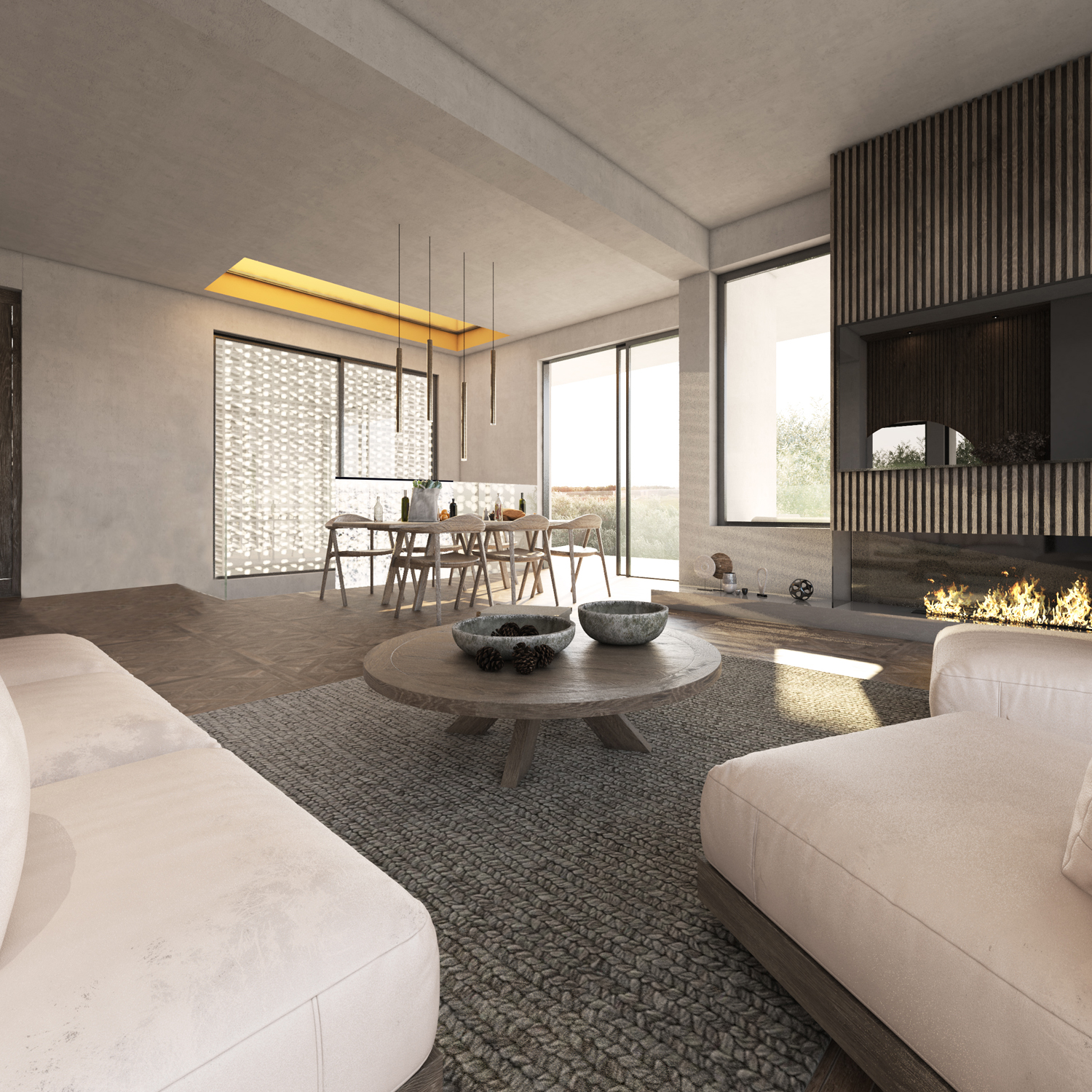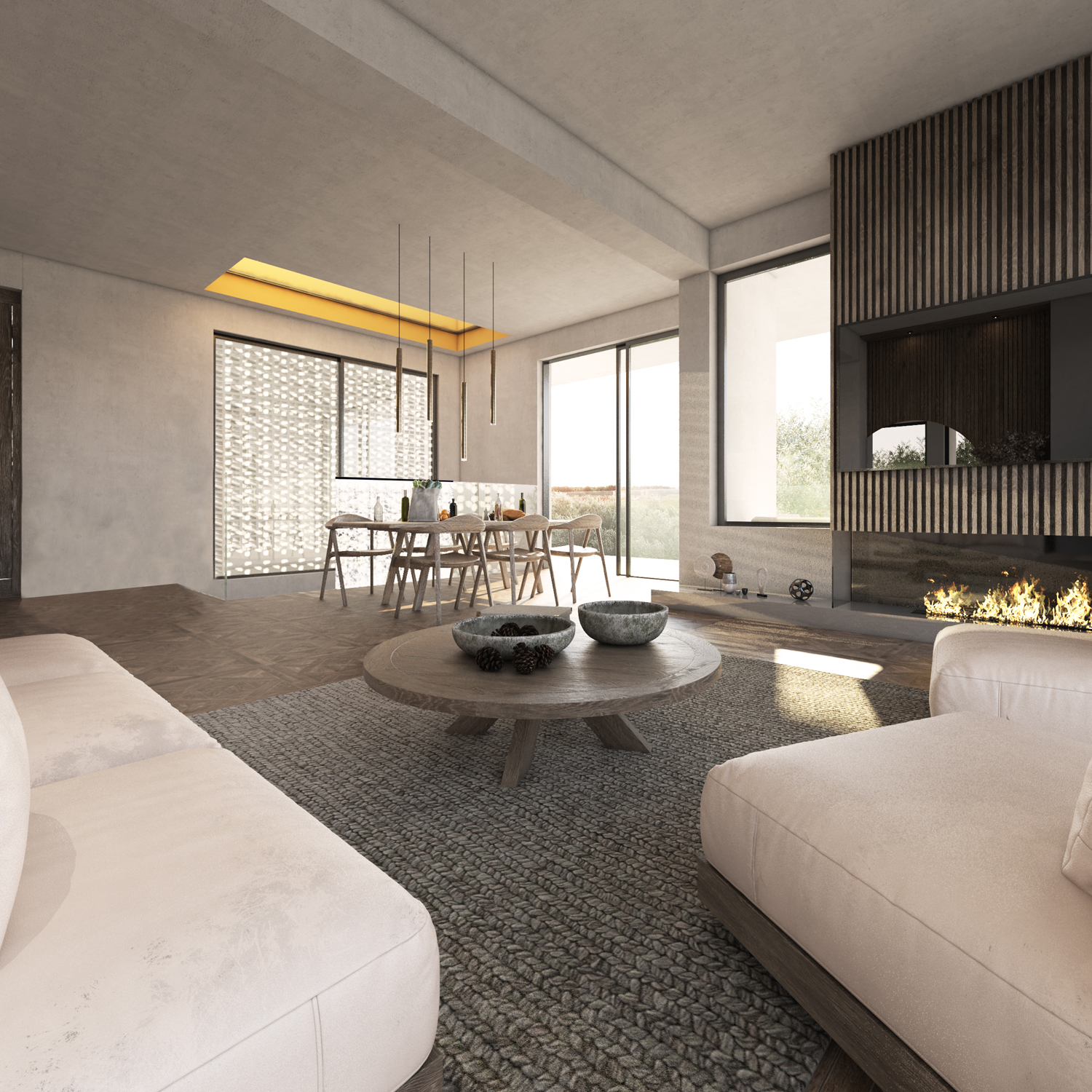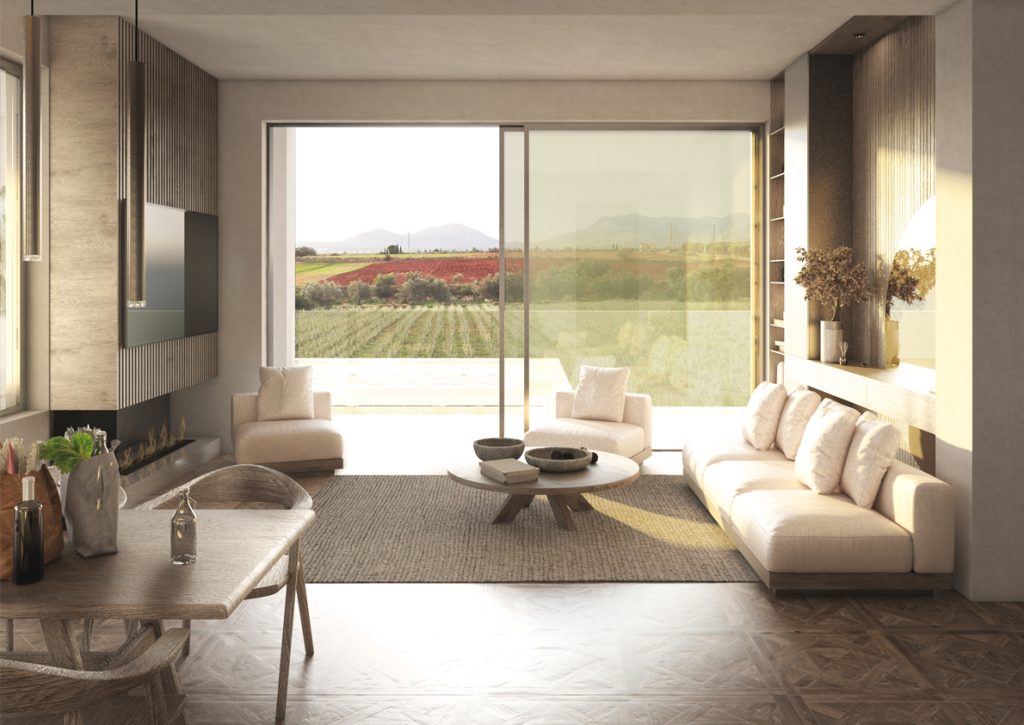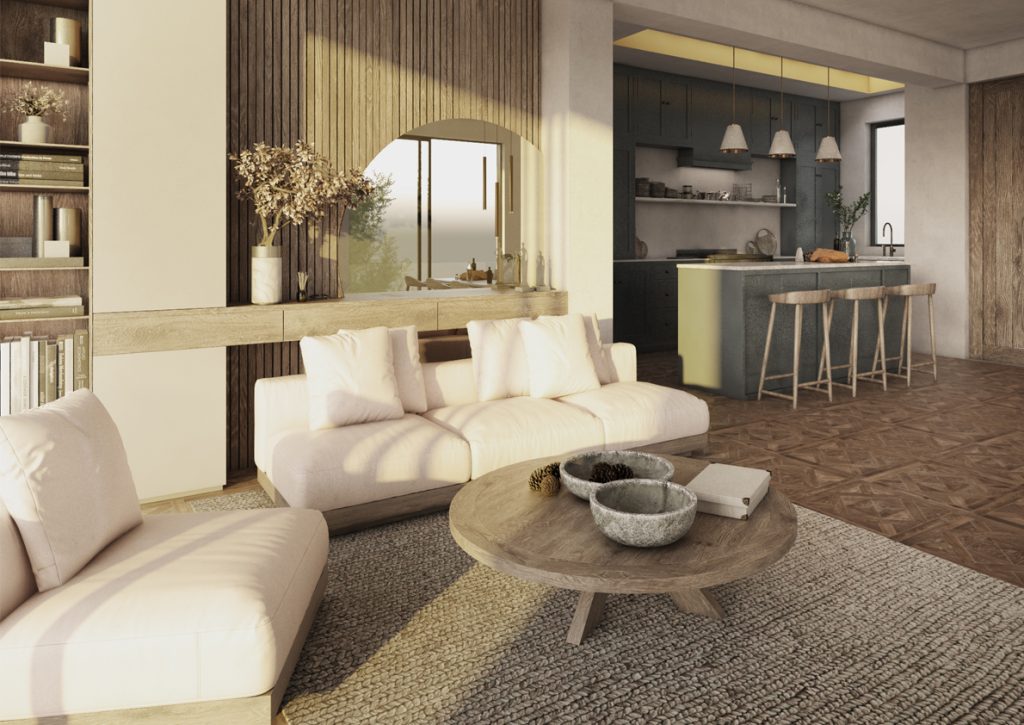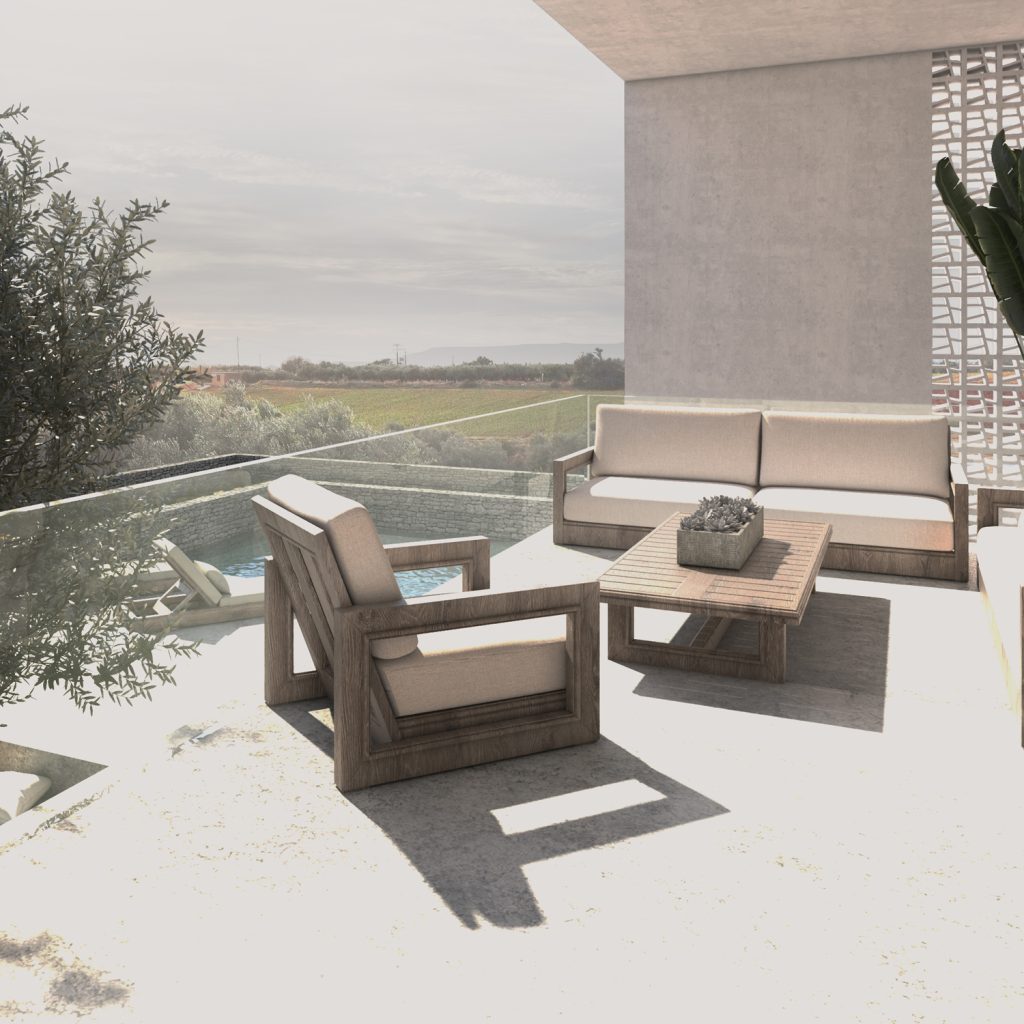 The landscape design has been a key design axis for the project. The synthesis of landscaped planes at different levels aims to resolve the height differences in the plot and to achieve a smooth transition all around. In addition to their functional use, the levels are extended to varied sizes and form a route with courtyards and sitting areas, around the house.
There is a BBQ area, a lounge area around the pool and a large courtyard centrally and in direct relation to the building, with sunken seating. Besides the landscape proposal, the plot is dominated by the natural landscape, which is also accessed through the different levels.
The materials proposed create a contrast between the basement and the ground floor: In the basement, the visible stonework associated with the natural landscape is chosen externally as a material as if it "arises" from the earth. Against the more robust base that forms the basement, the white plaster that prevails on the ground floor gives the feeling of levitation and lightness to the volumes.