Type of Project:
Residential
Location:
Petralona, Attica, Greece
Completion Year:
Due in 2025
Gross Built Area:
550 m2
The C3 apartment building is located in the center of Athens, in the eminent district of Petralona and is a seven-storey residential building for short-term rental. The building program includes 8 small apartments of 53 sq.m. and a maisonette of 126 sq.m. which occupies the two upper levels of the building.
The building is situated in a vibrant, alternative neighborhood of the city and enhances the area's diverse character, while simultaneously attempting to redefine the experience of the intense rhythms and unevenly dense fabric of Athens.
The repetition of typical apartments throughout the height of the building and the need to create an interesting facade for the neighborhood, led to the treatment of the outer skin of the building as a grid of voids and solids. This white grid, in some areas is supplemented with closed introverted spaces, in other places it recedes creating levels and relaxation spaces which through large openings connect with the extroverted living spaces.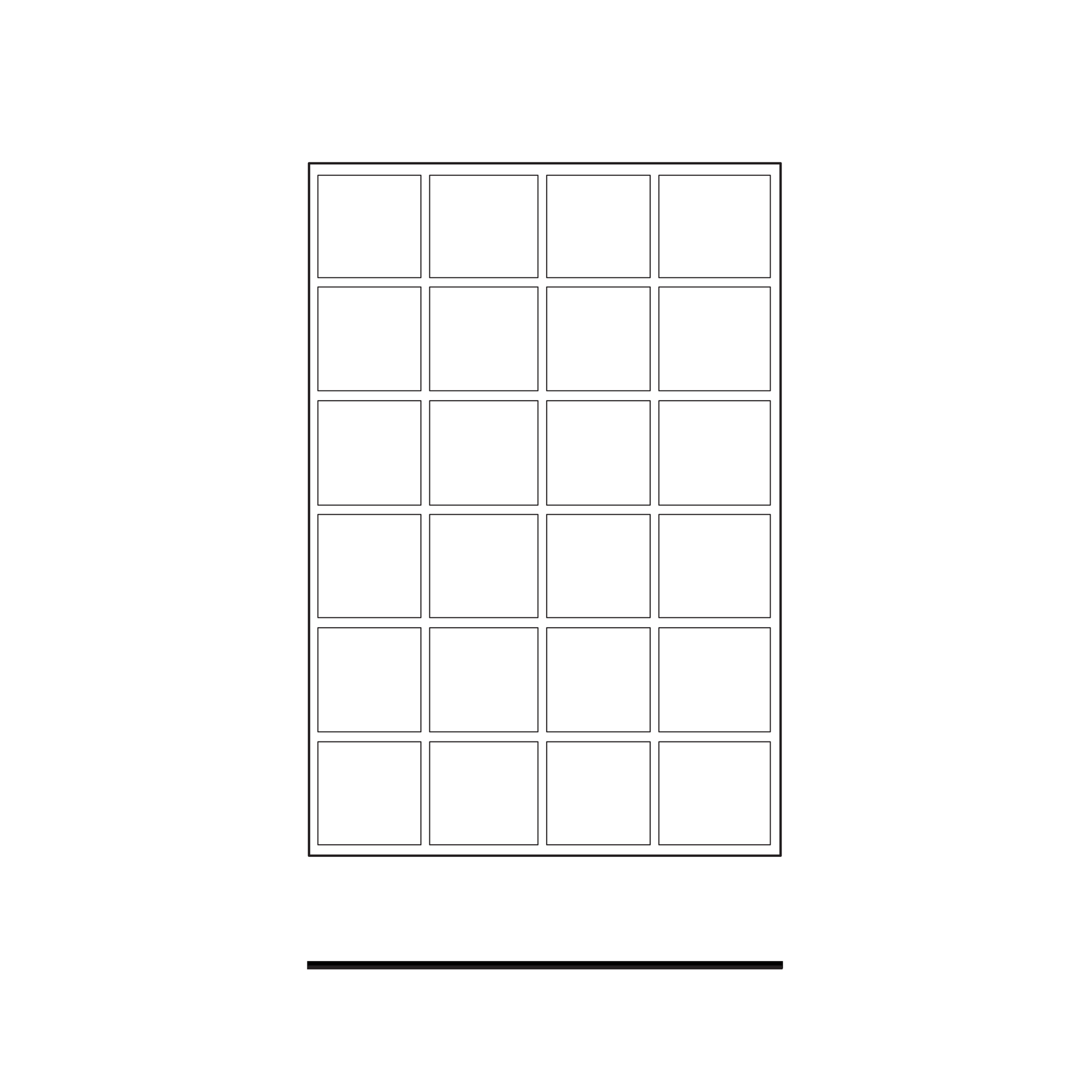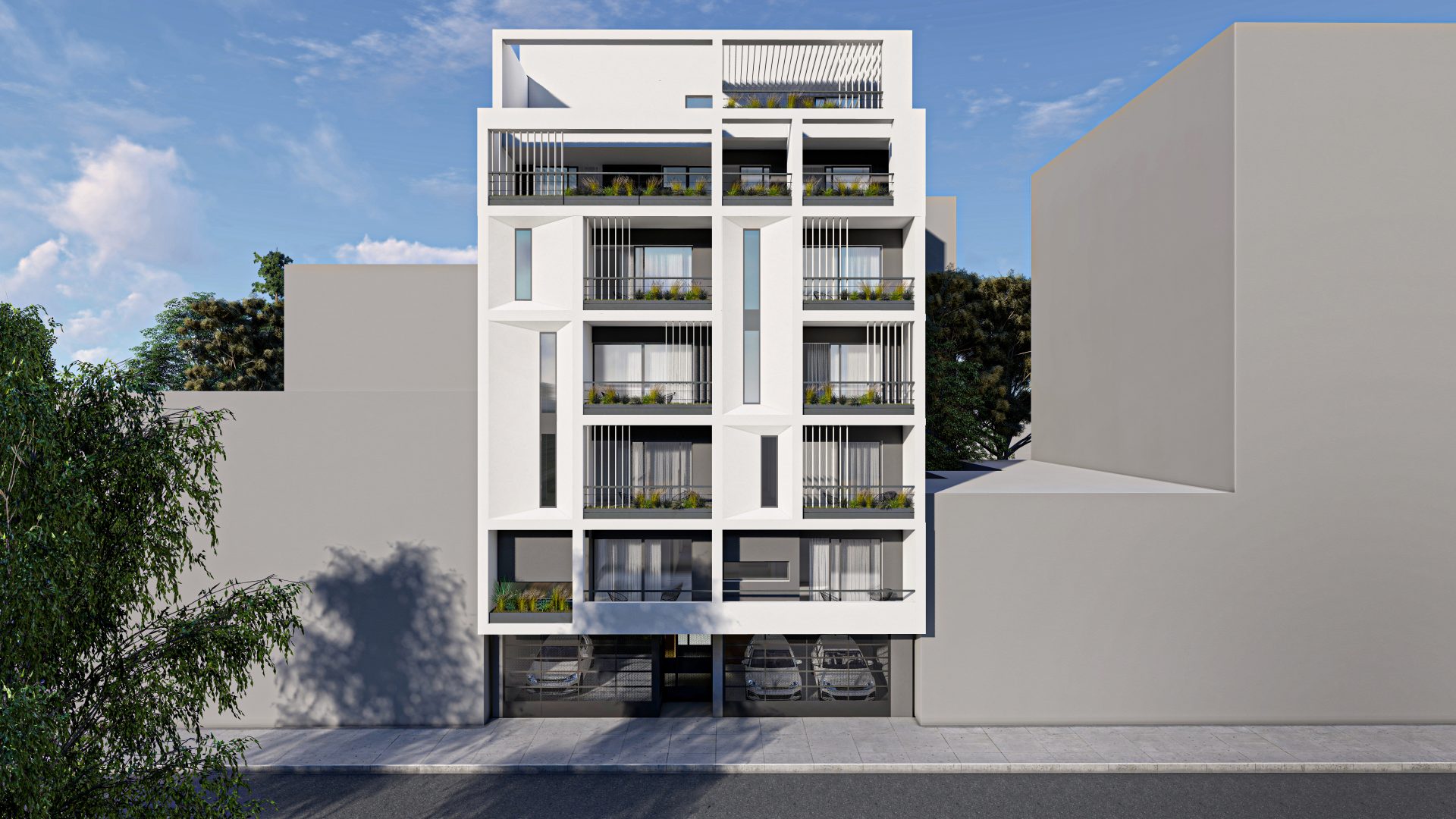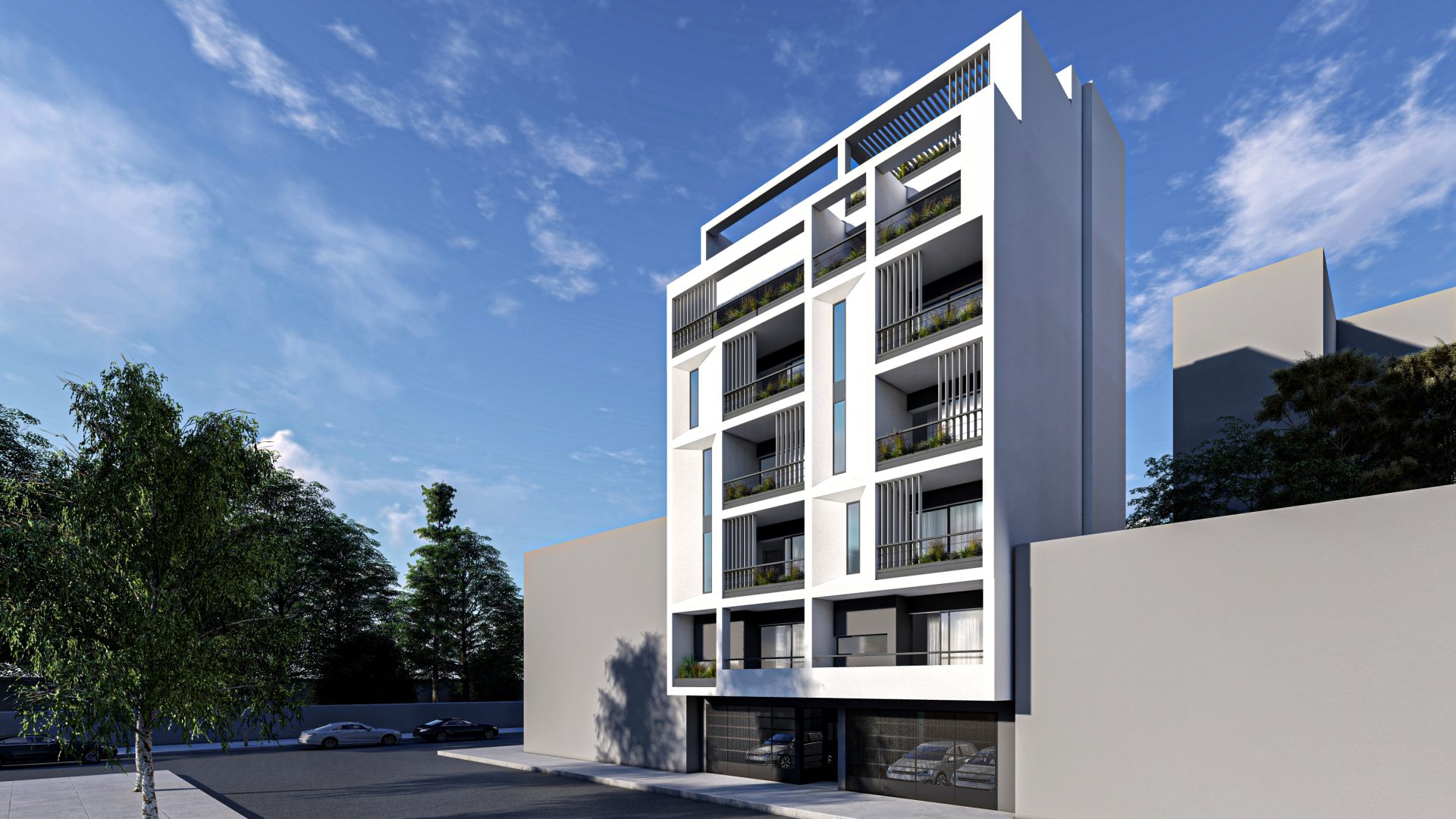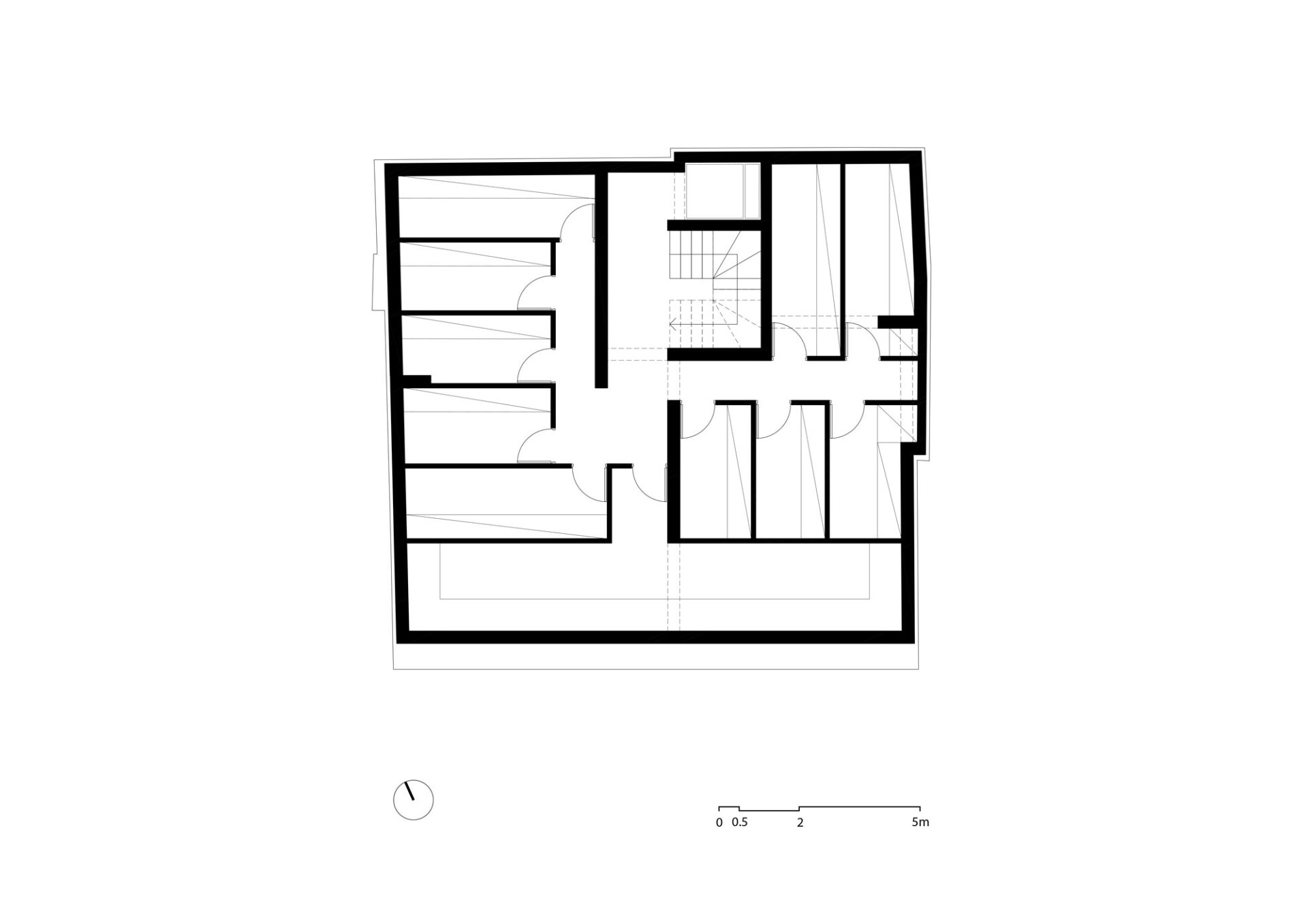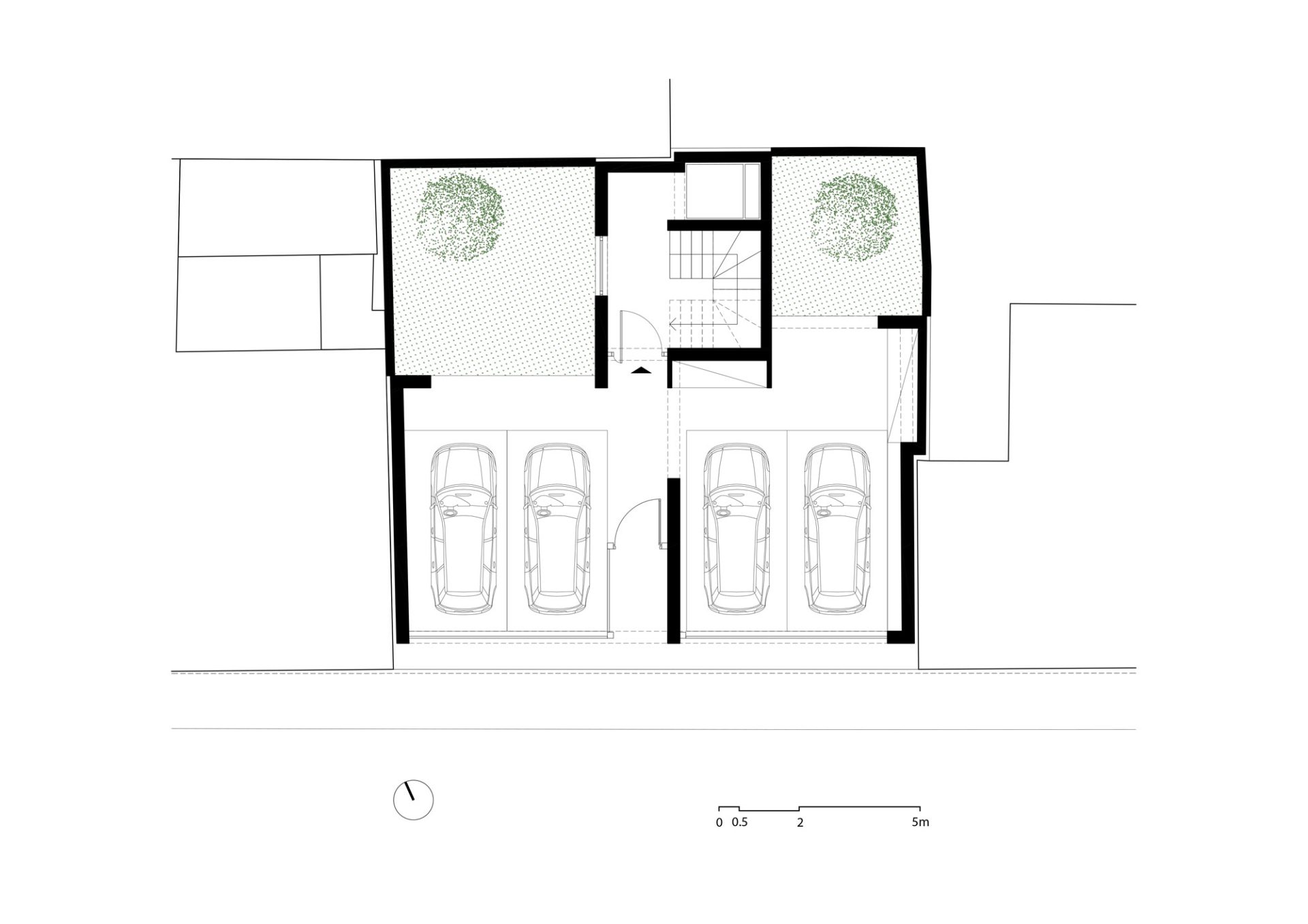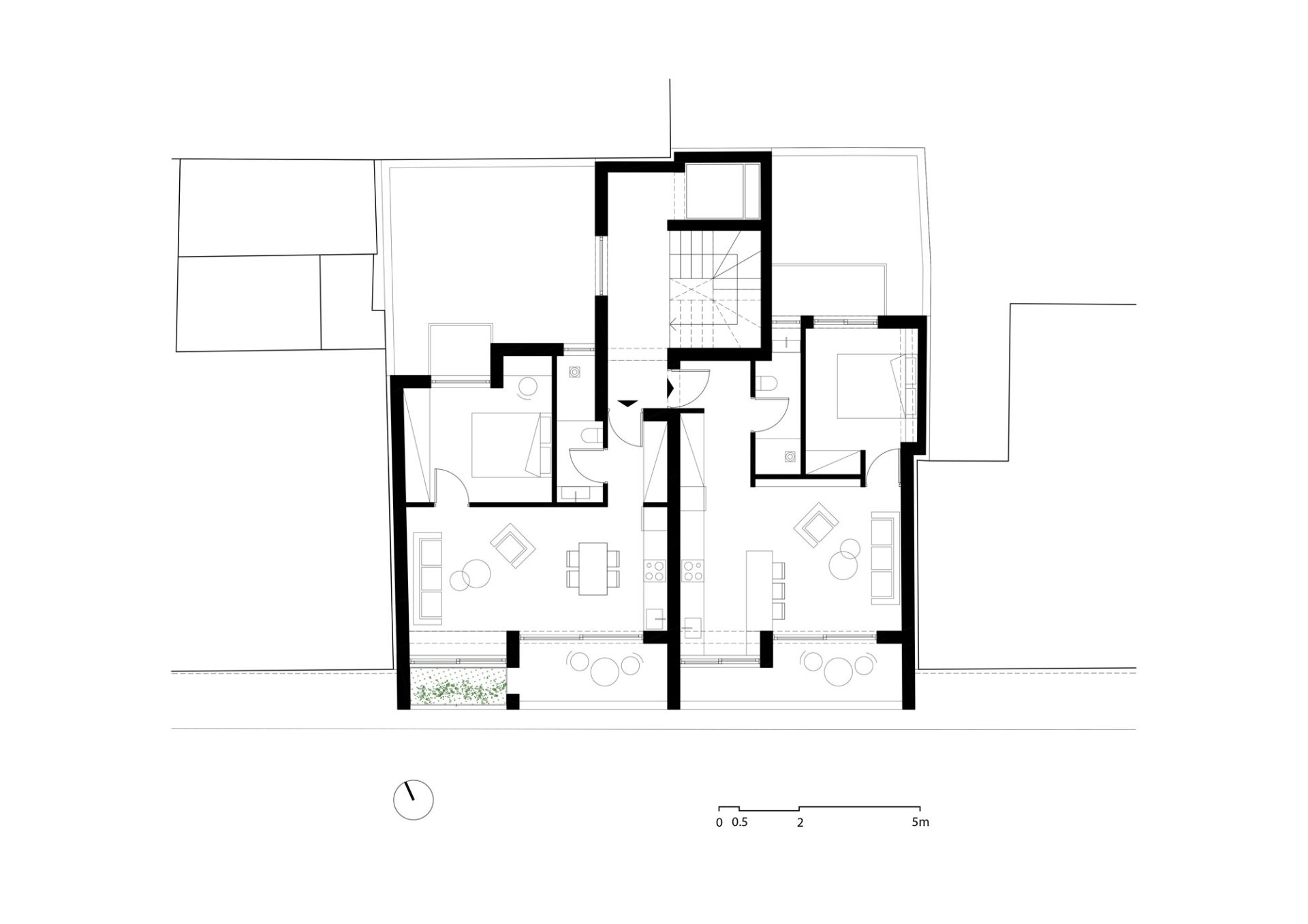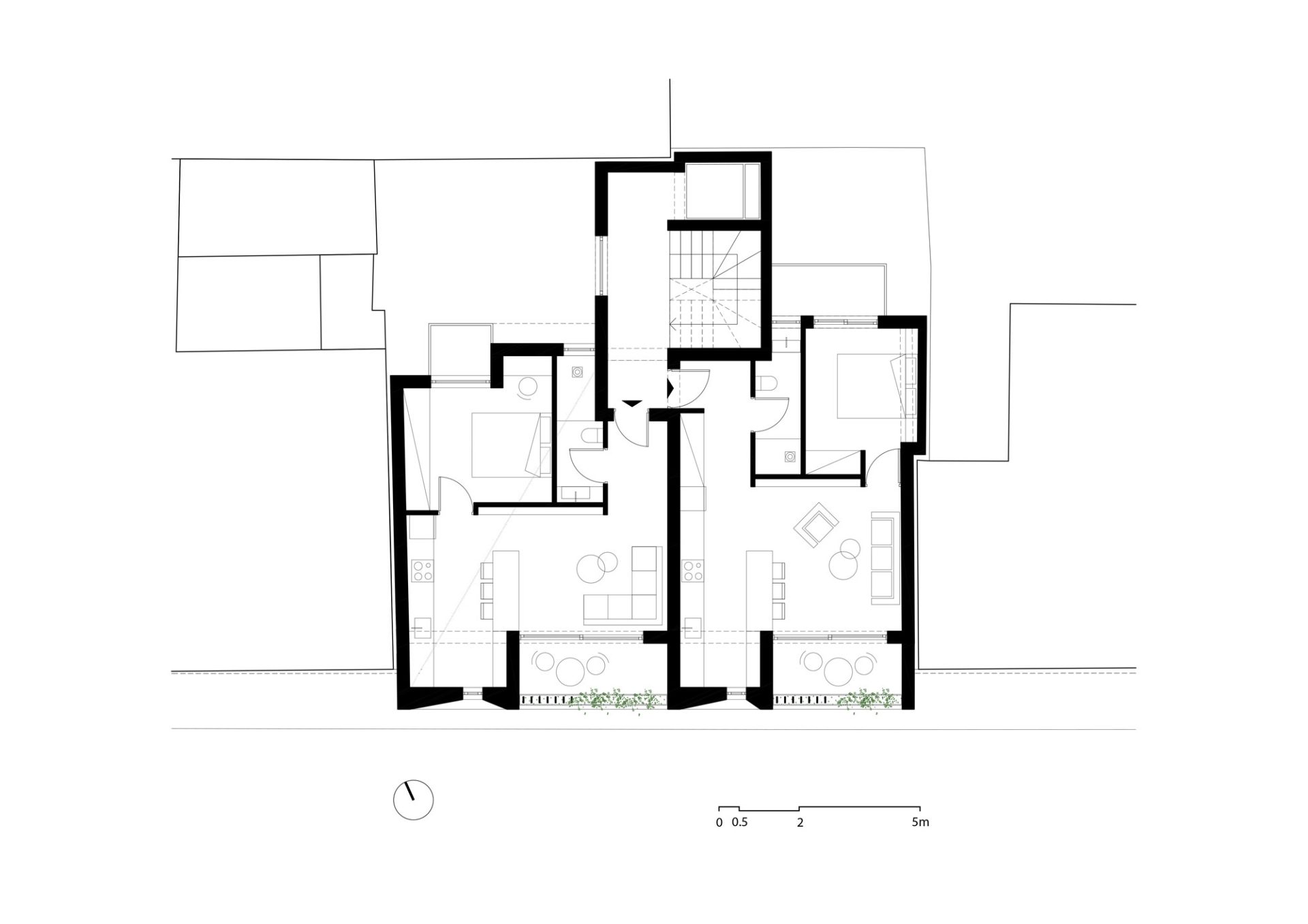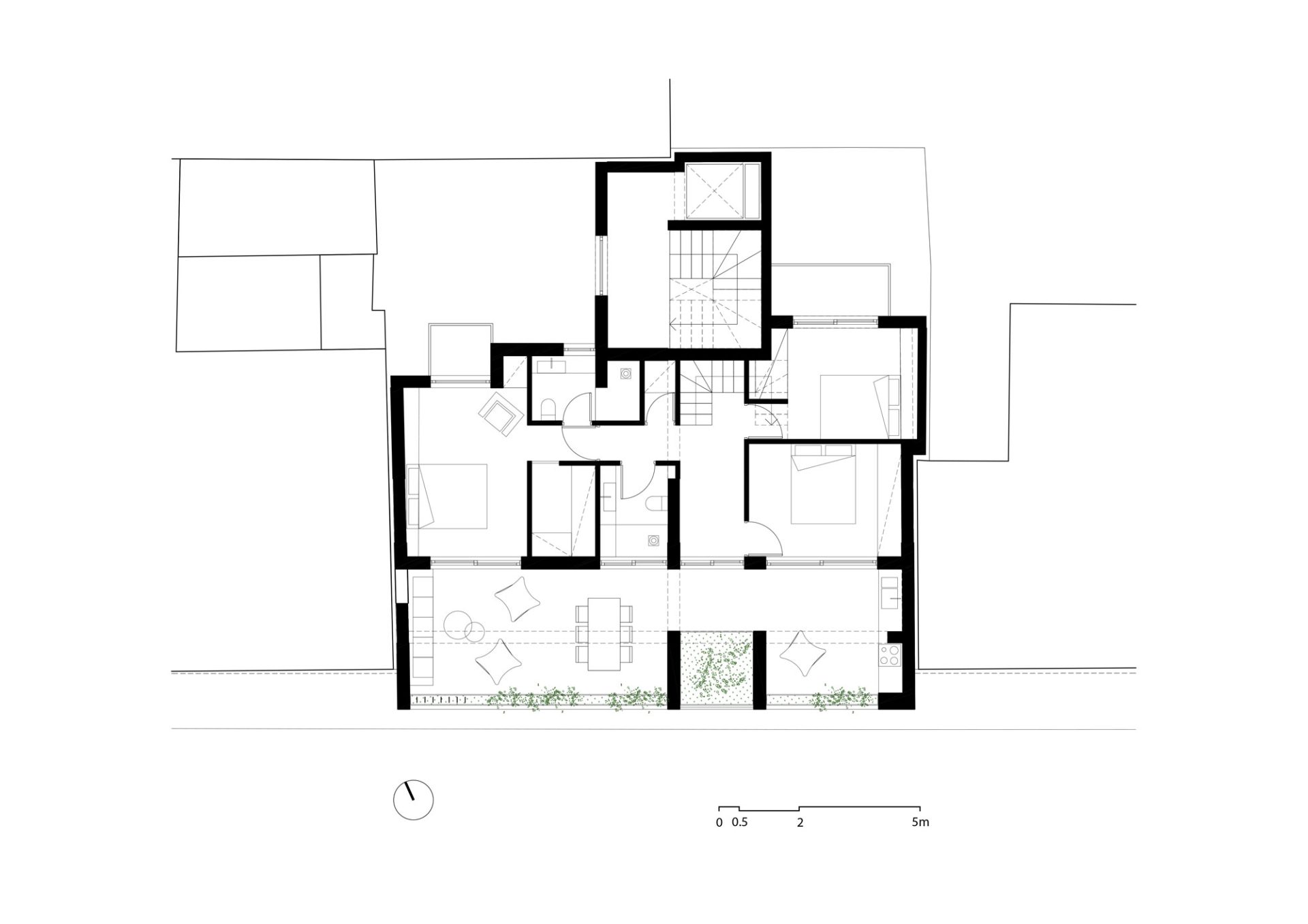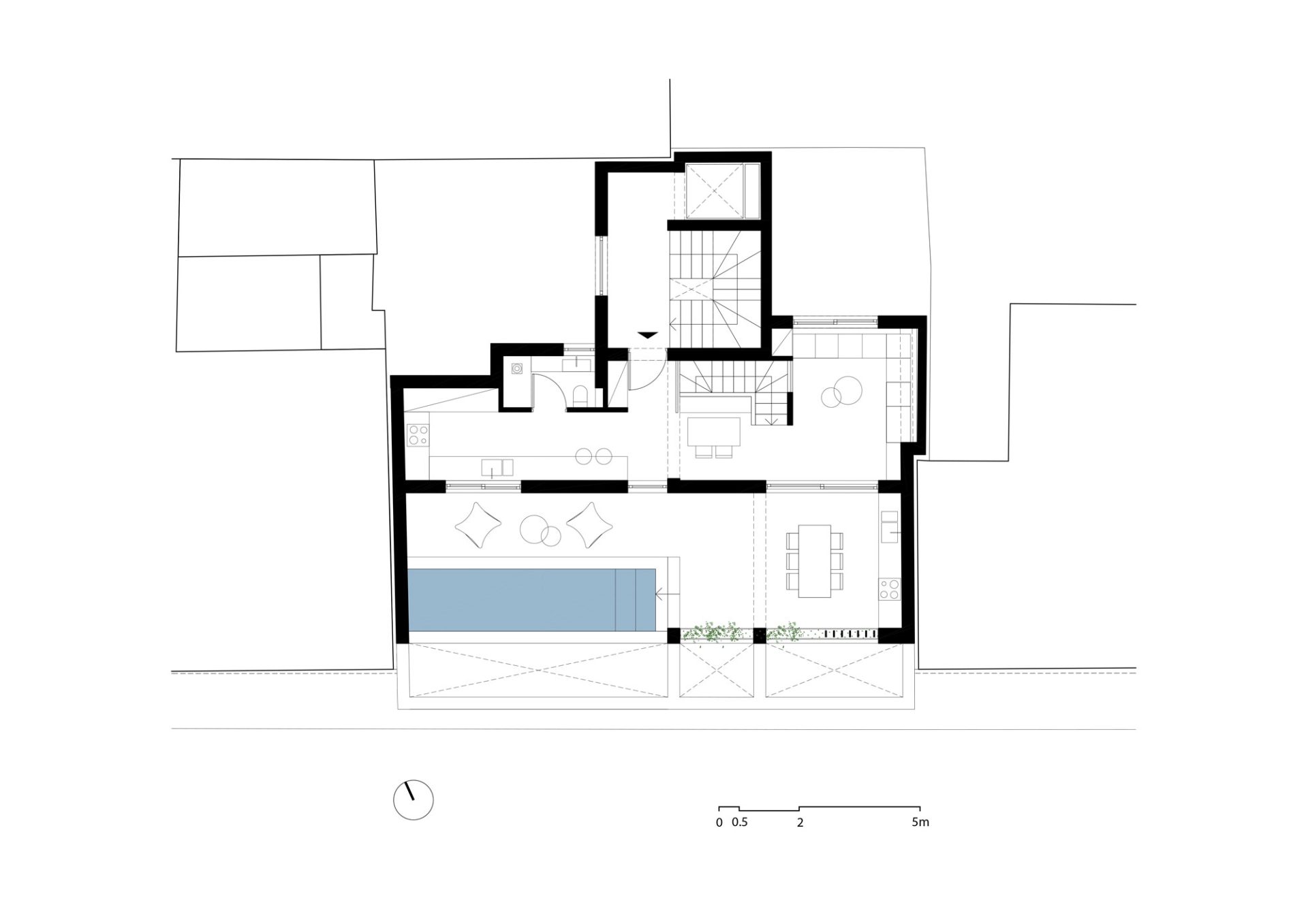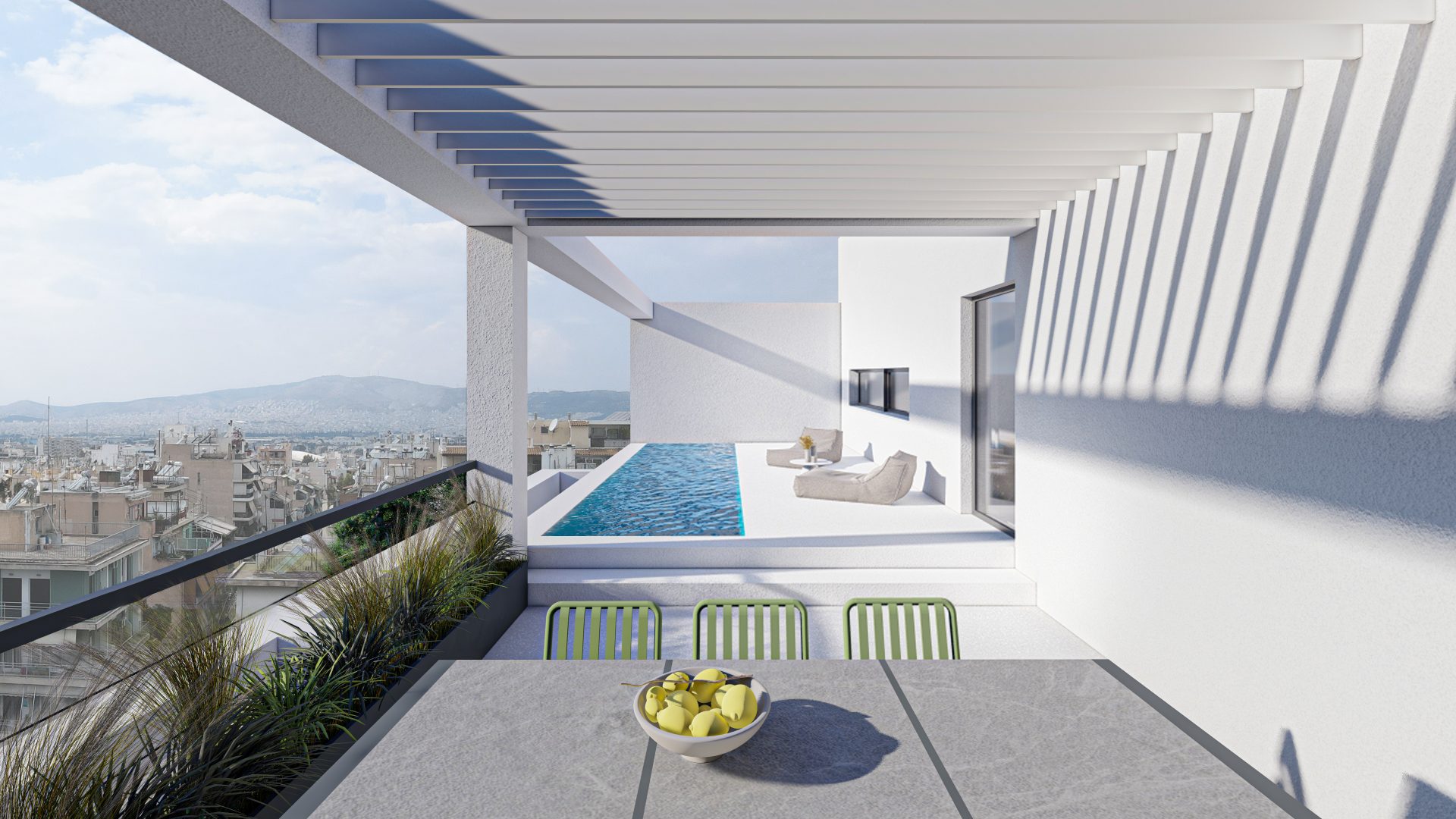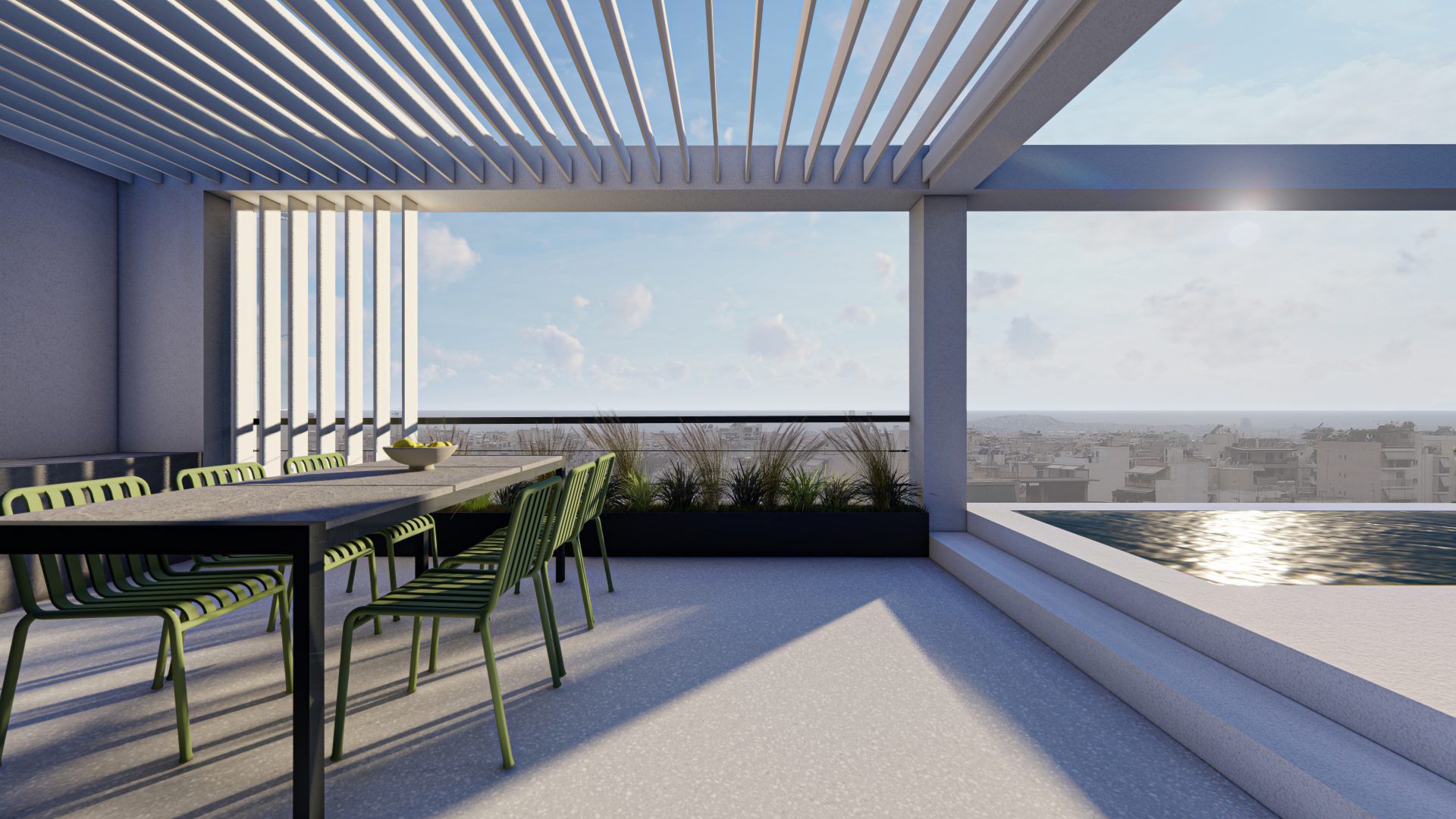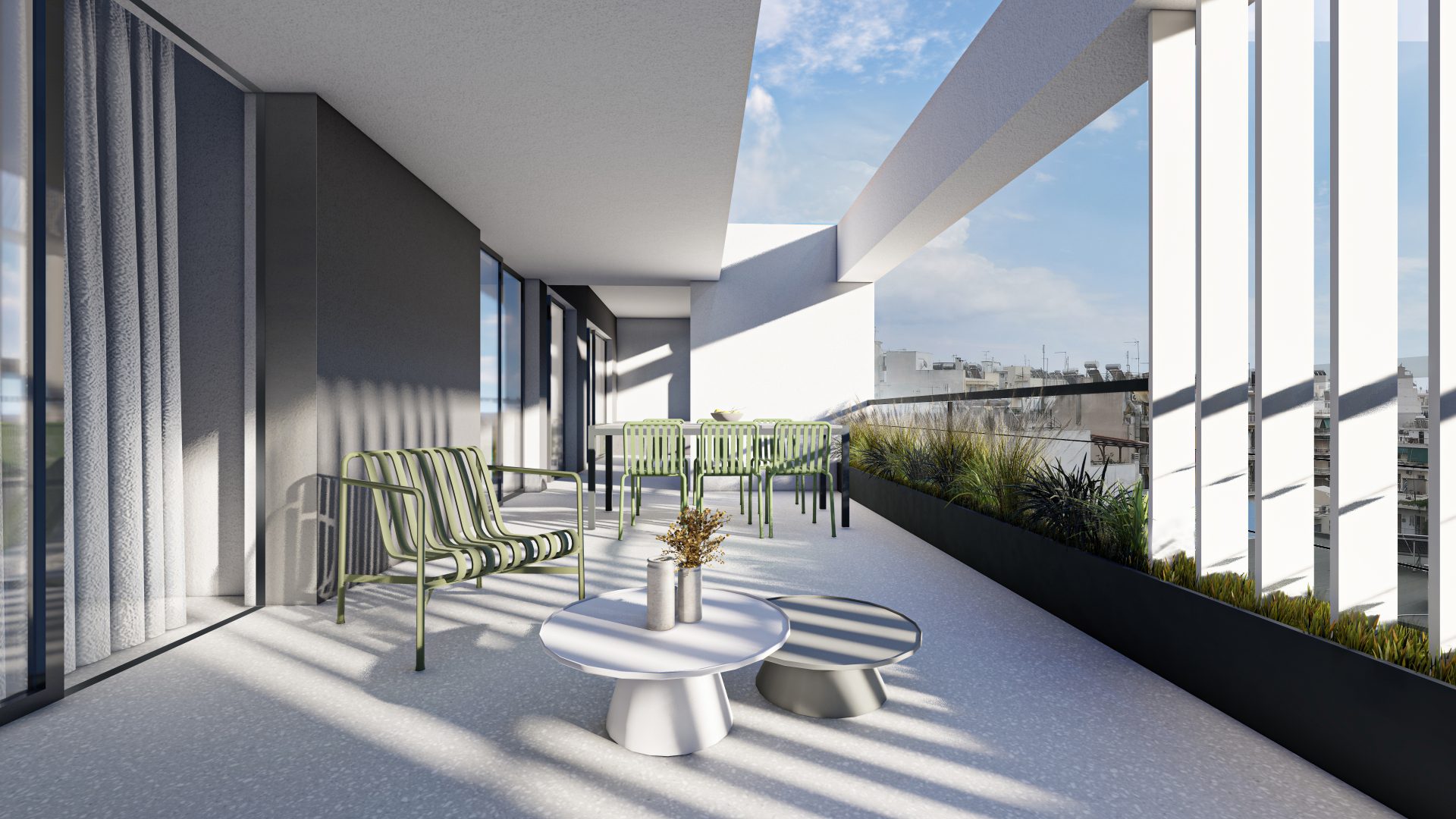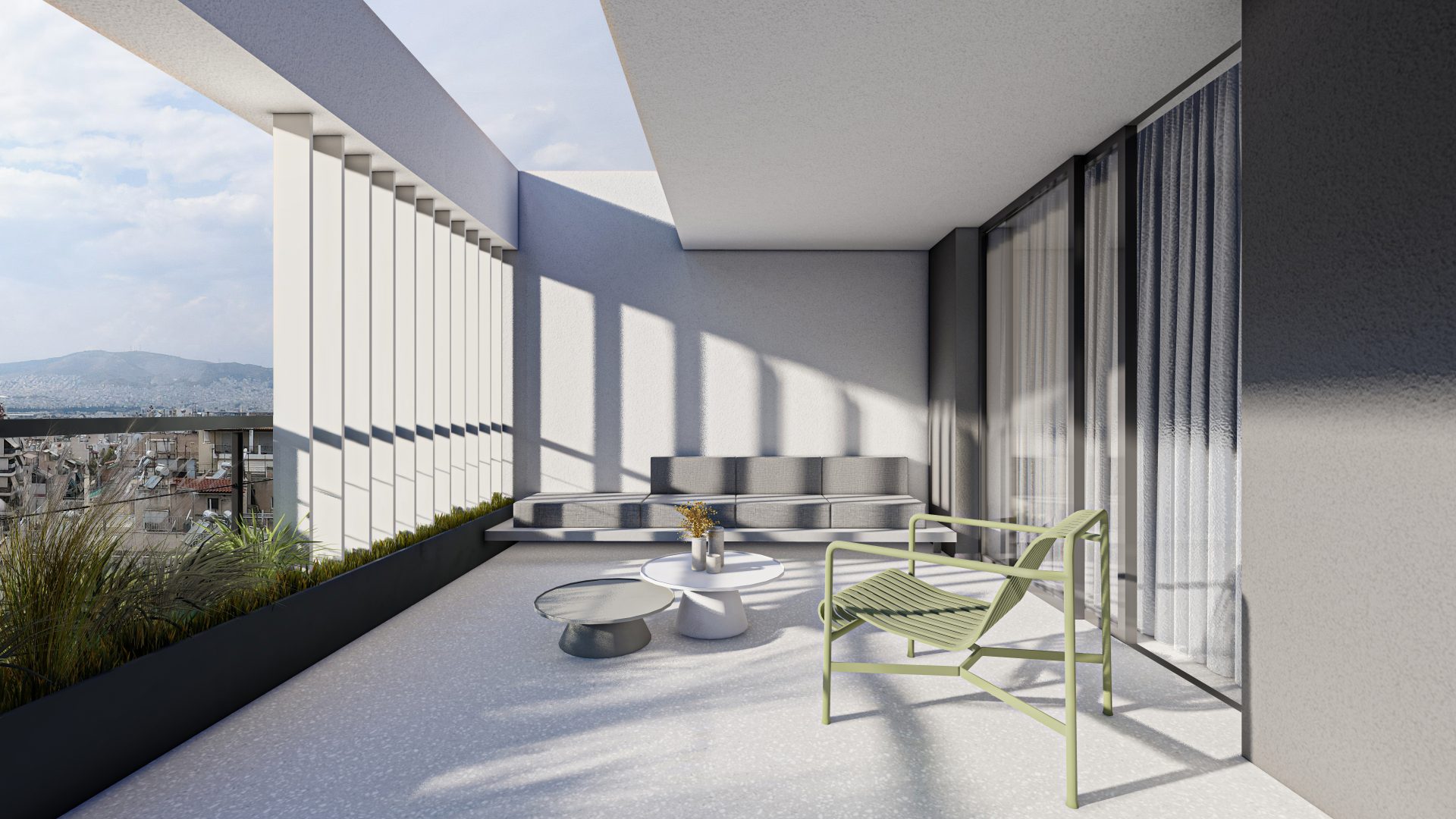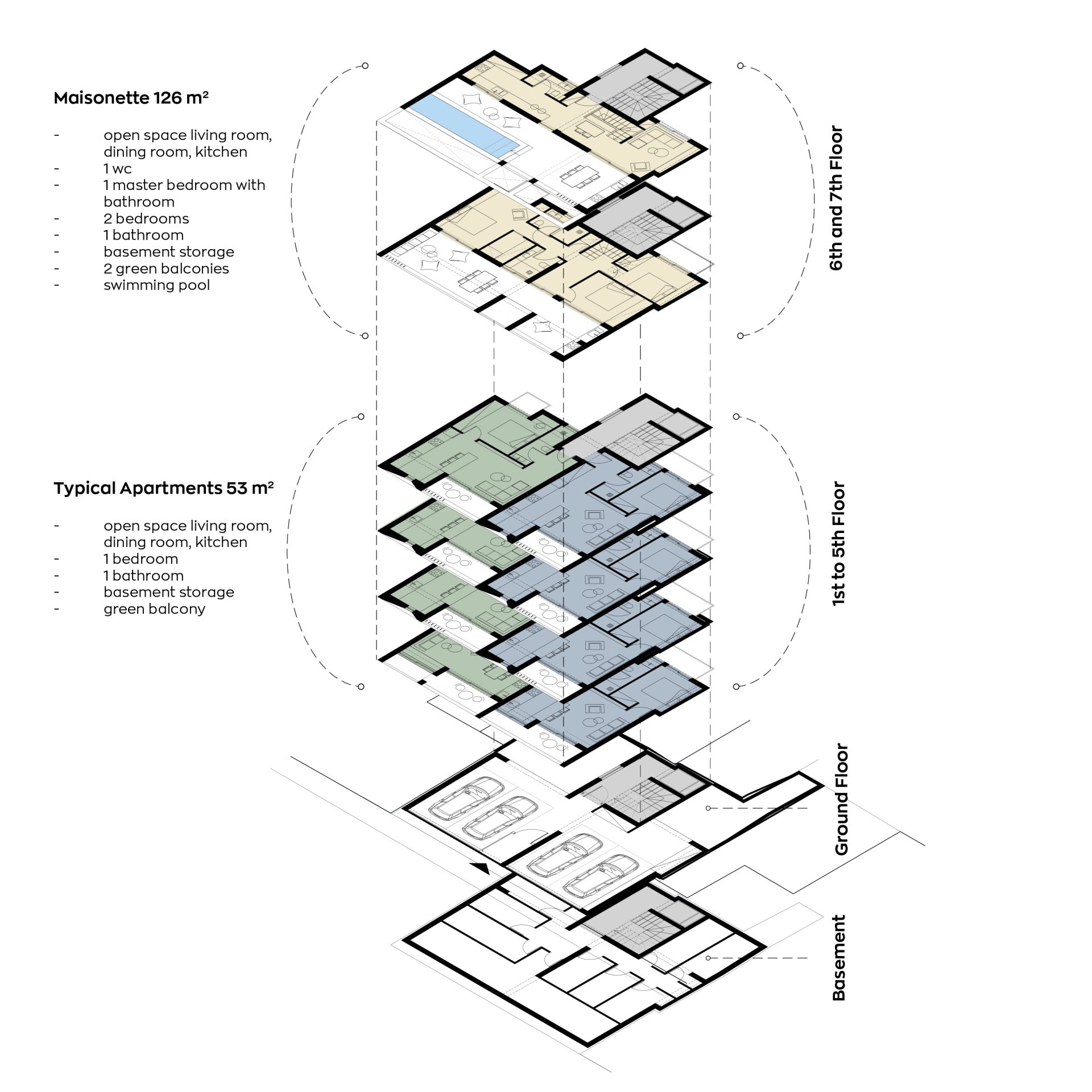 An important element of the facade are also the fixed white louvers, which attempt to control the level of privacy for each apartment and offer suitable shading conditions.
Internally, the compartmentalization of the apartments is achieved by designing a wooden volume that encloses the private spaces (bedroom – bathroom) leaving the living spaces to be freely organized outside of it (living room – kitchen).
The integration of greenery on the balconies contributes to the improvement of the microclimate of each residence. Planting is carried out along the entire exterior with grassy and aromatic plants, improving the image of the city both for the tenant who observes it from his residence and for the passerby moving around the neighborhood.