Type of Project:
Residential
Location:
Chalandri, Attica, Greece
Completion Year:
2024
Gross Built Area:
680 m2
A03 is a five-storey apartment building located in double facing plot in Chalandri. The building includes six unique apartments, a commercial office space and an underground parking lot.
During the design process the biggest challenge was to avoid designing a typical floor, thus eliminating the usual apartment typology found commonly in apartment developments. Our main goal was to achieve morphological cohesion while ensuring the functional needs of a complex building that is comprised of minimum standards apartments, as well as two-floor maisonettes and one-floor apartments. For this reason, each apartment is treated as an autonomous ''grey cube'' with its own qualities depending on the purpose each serves.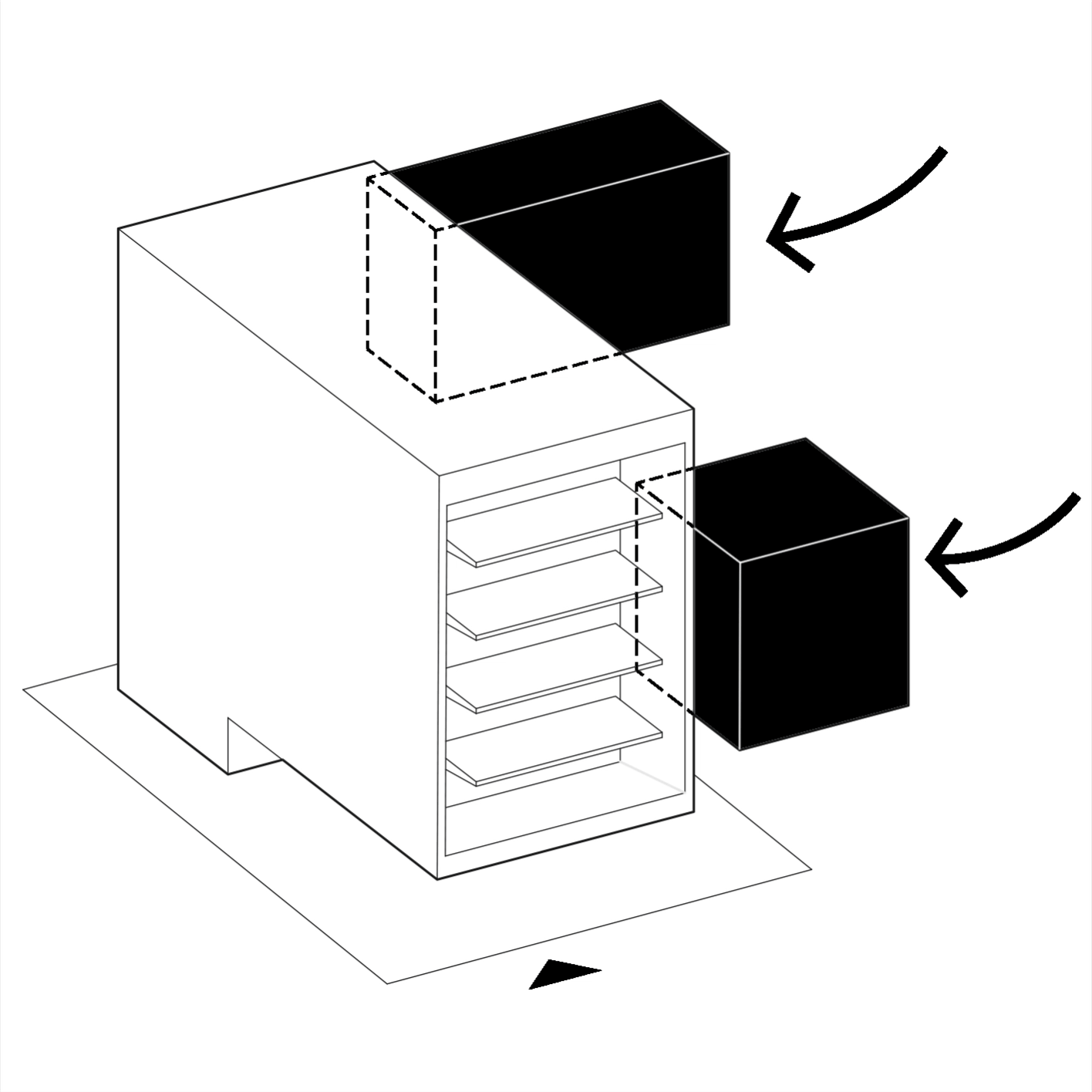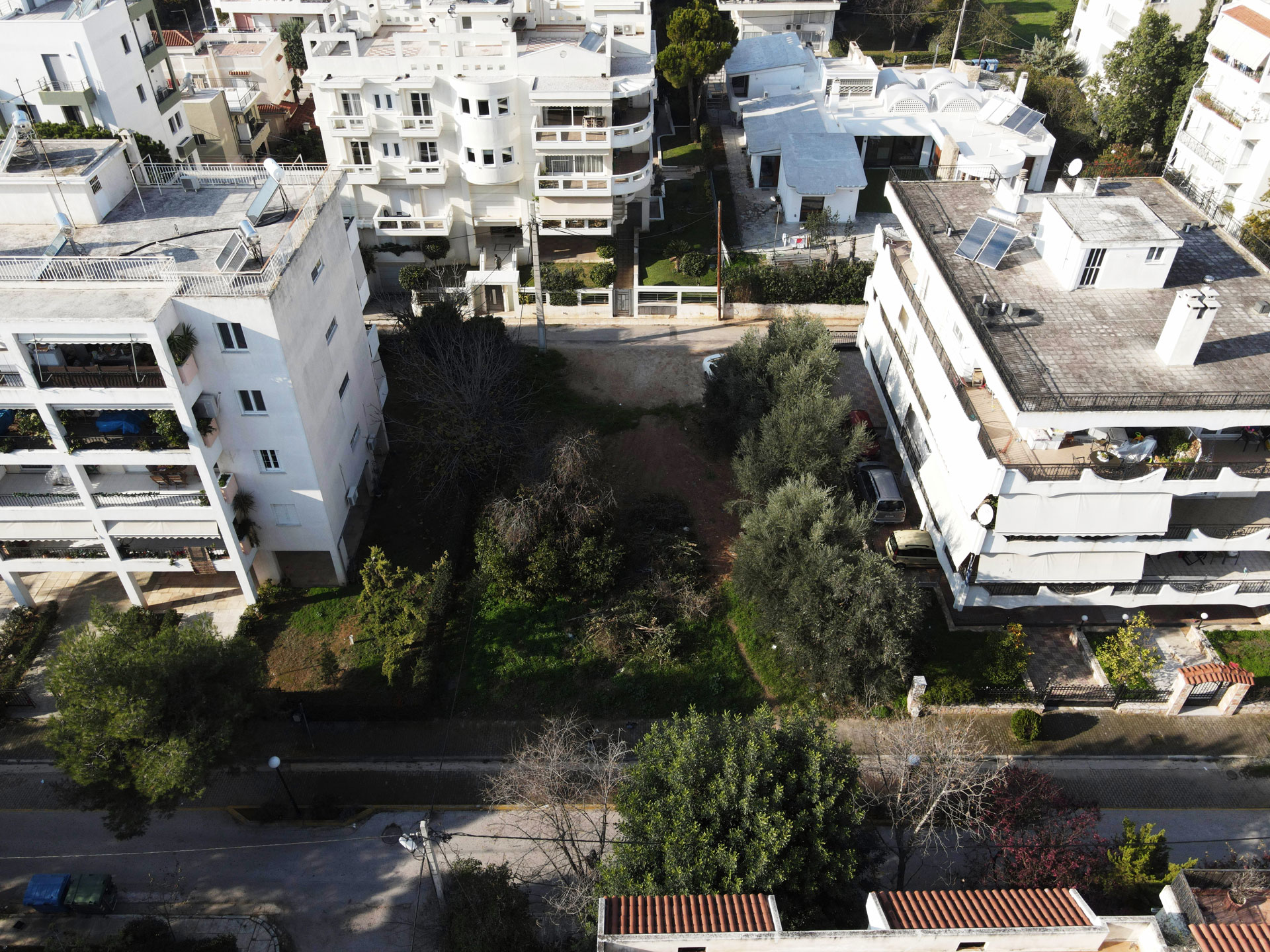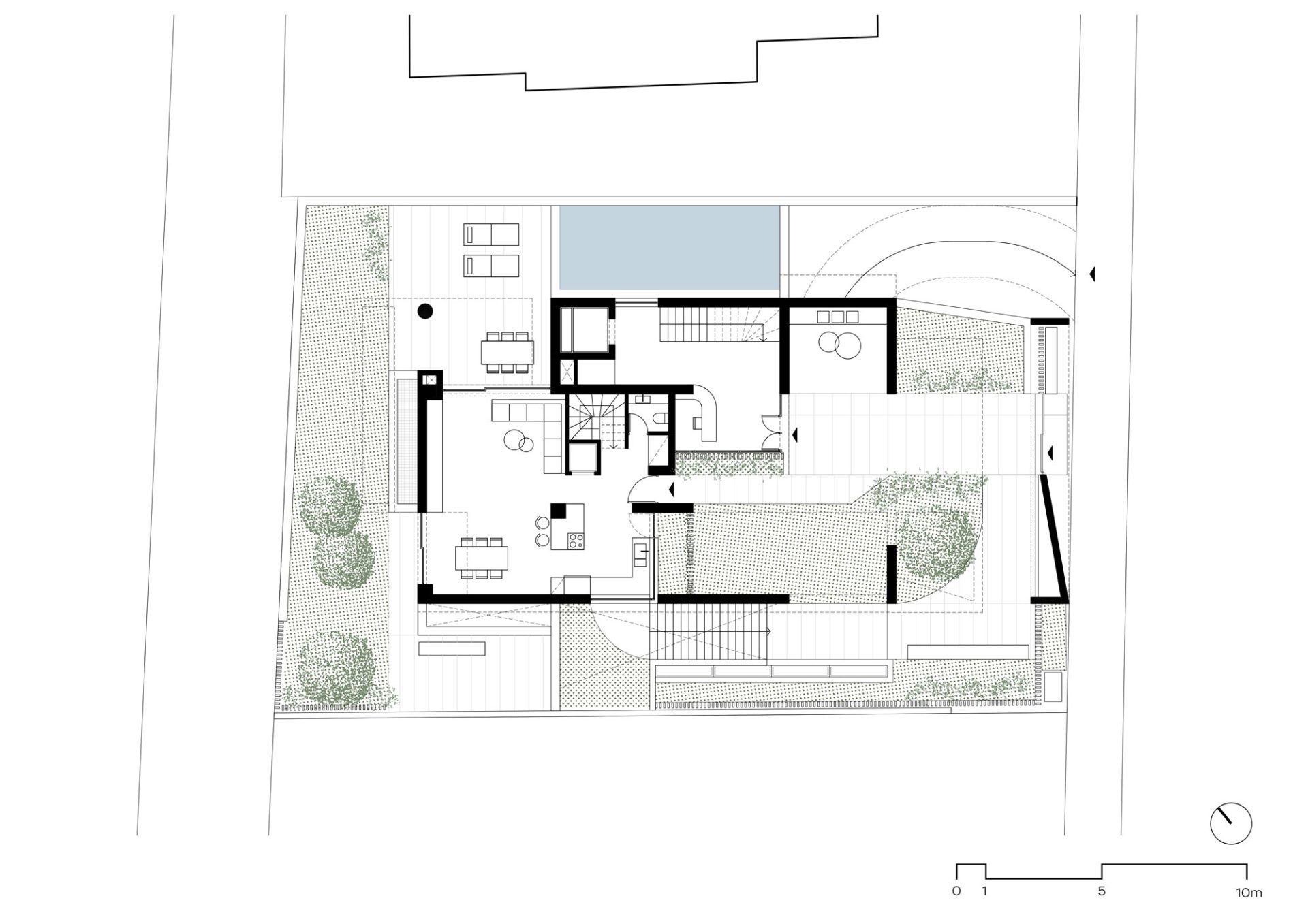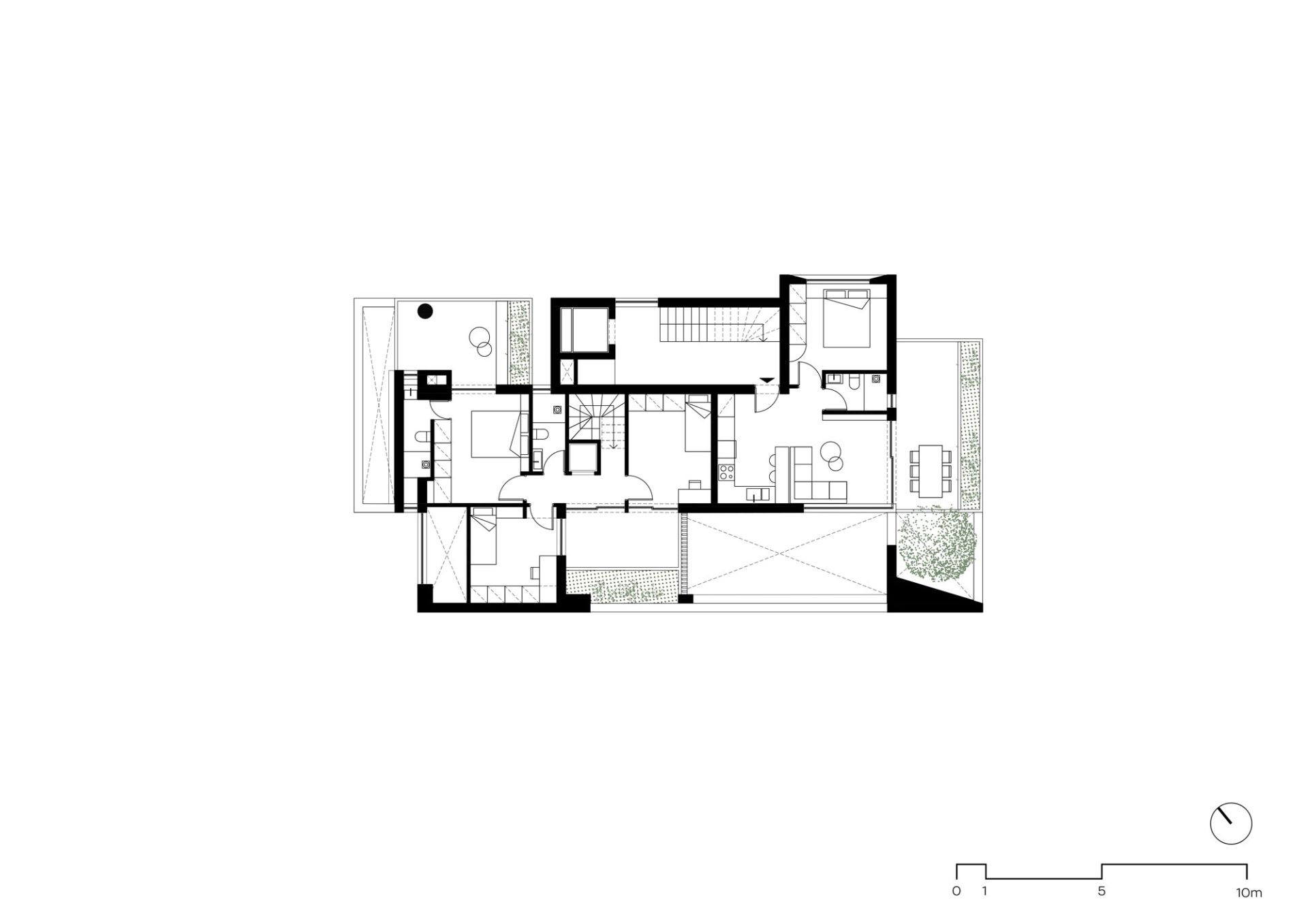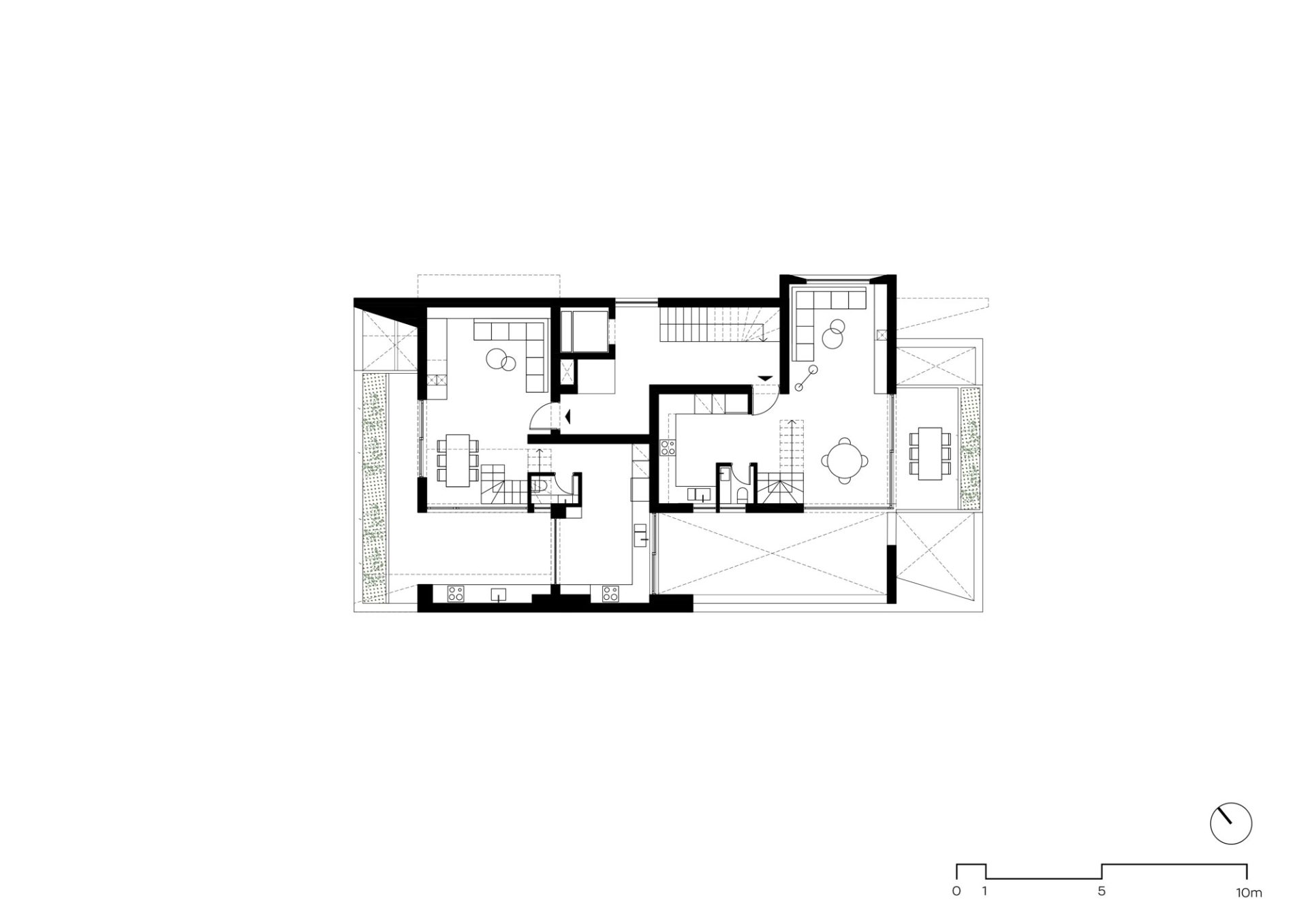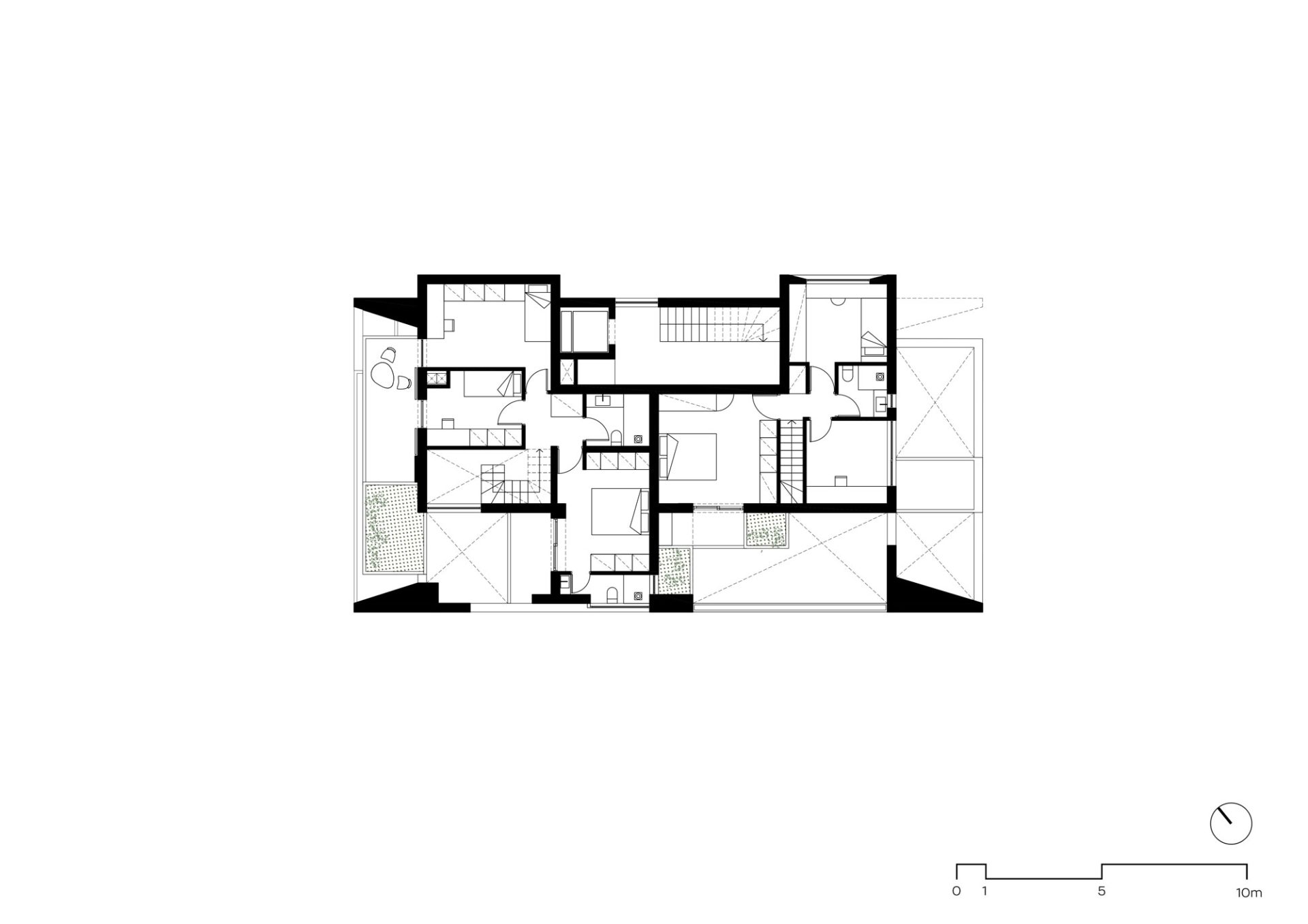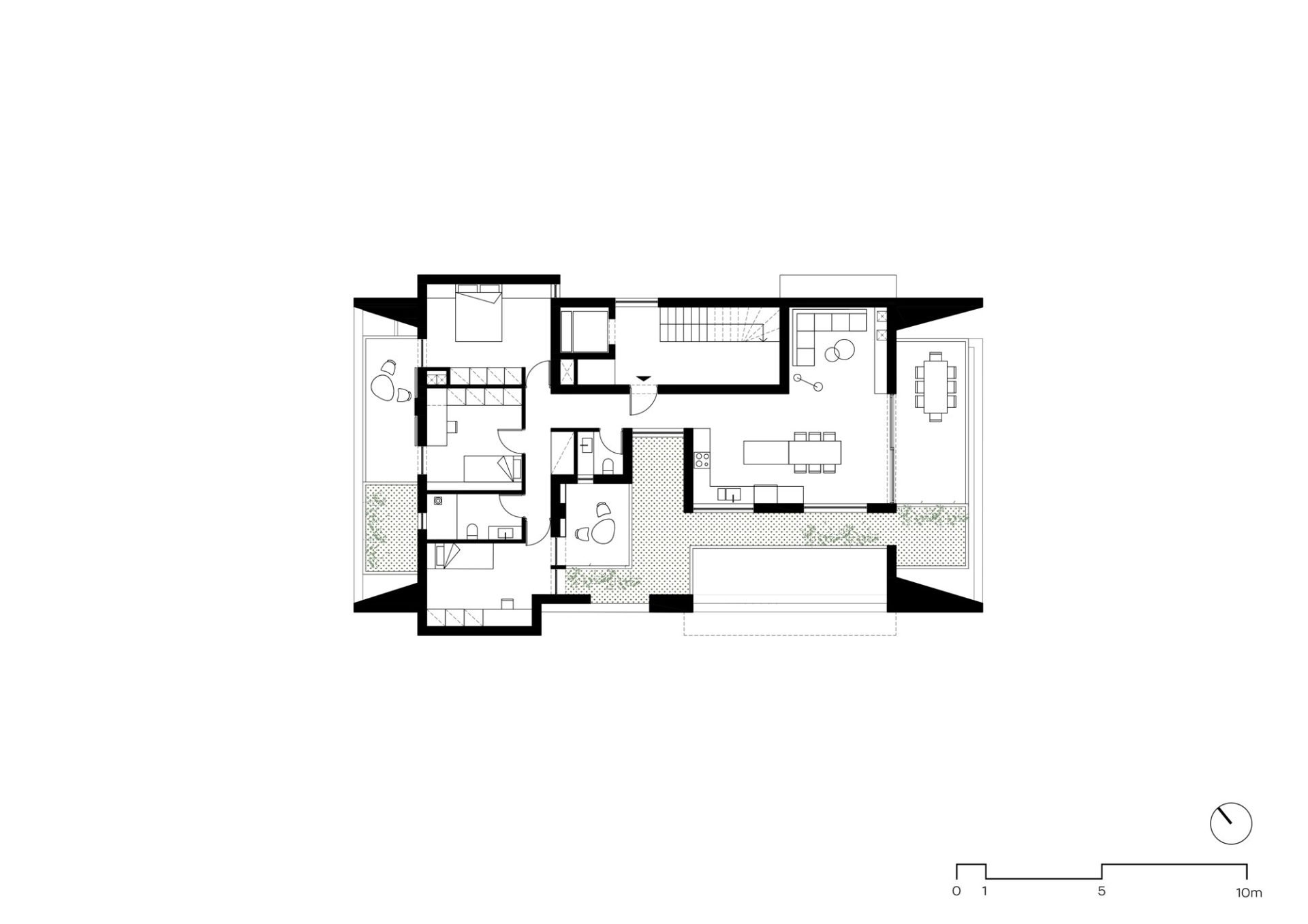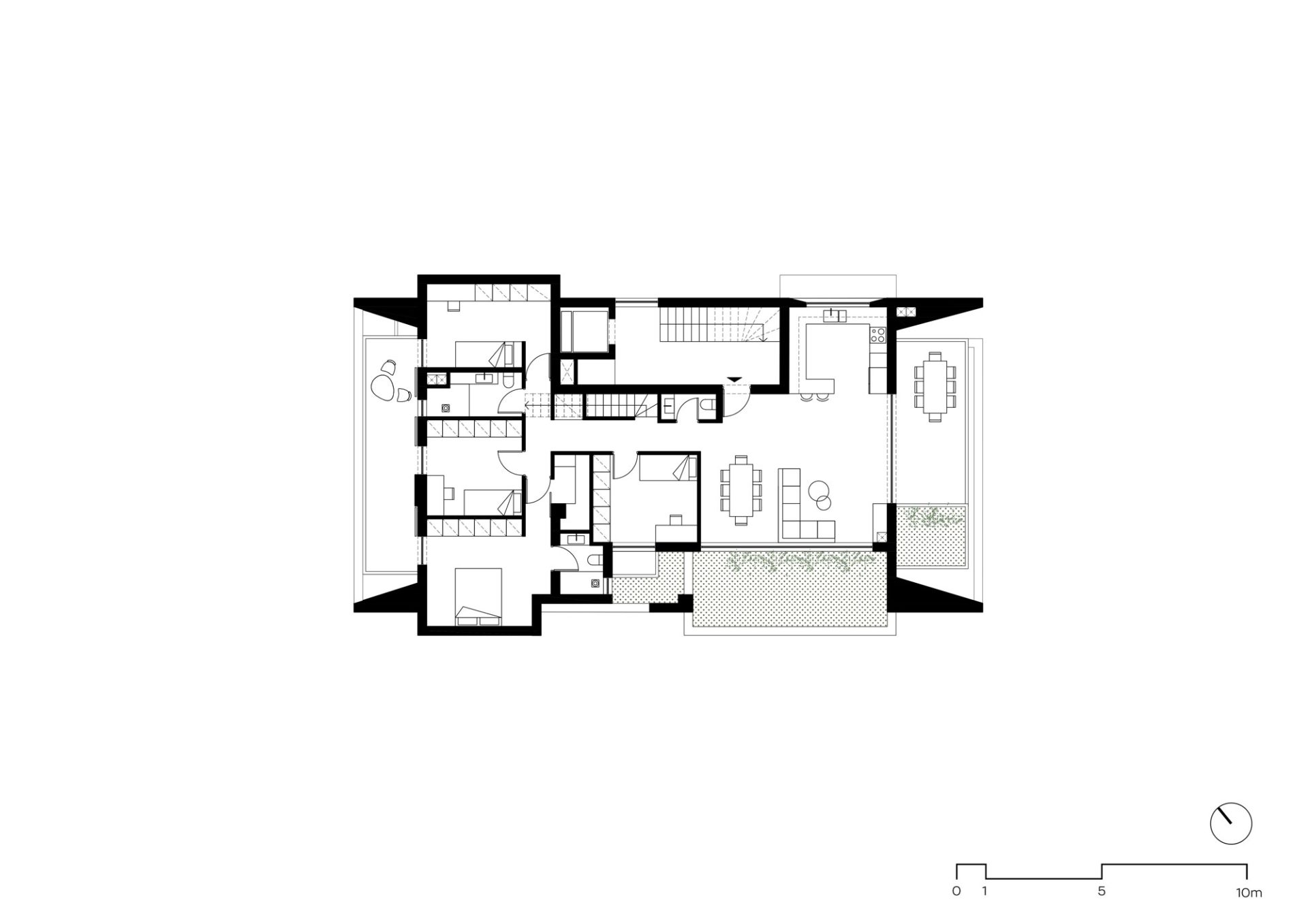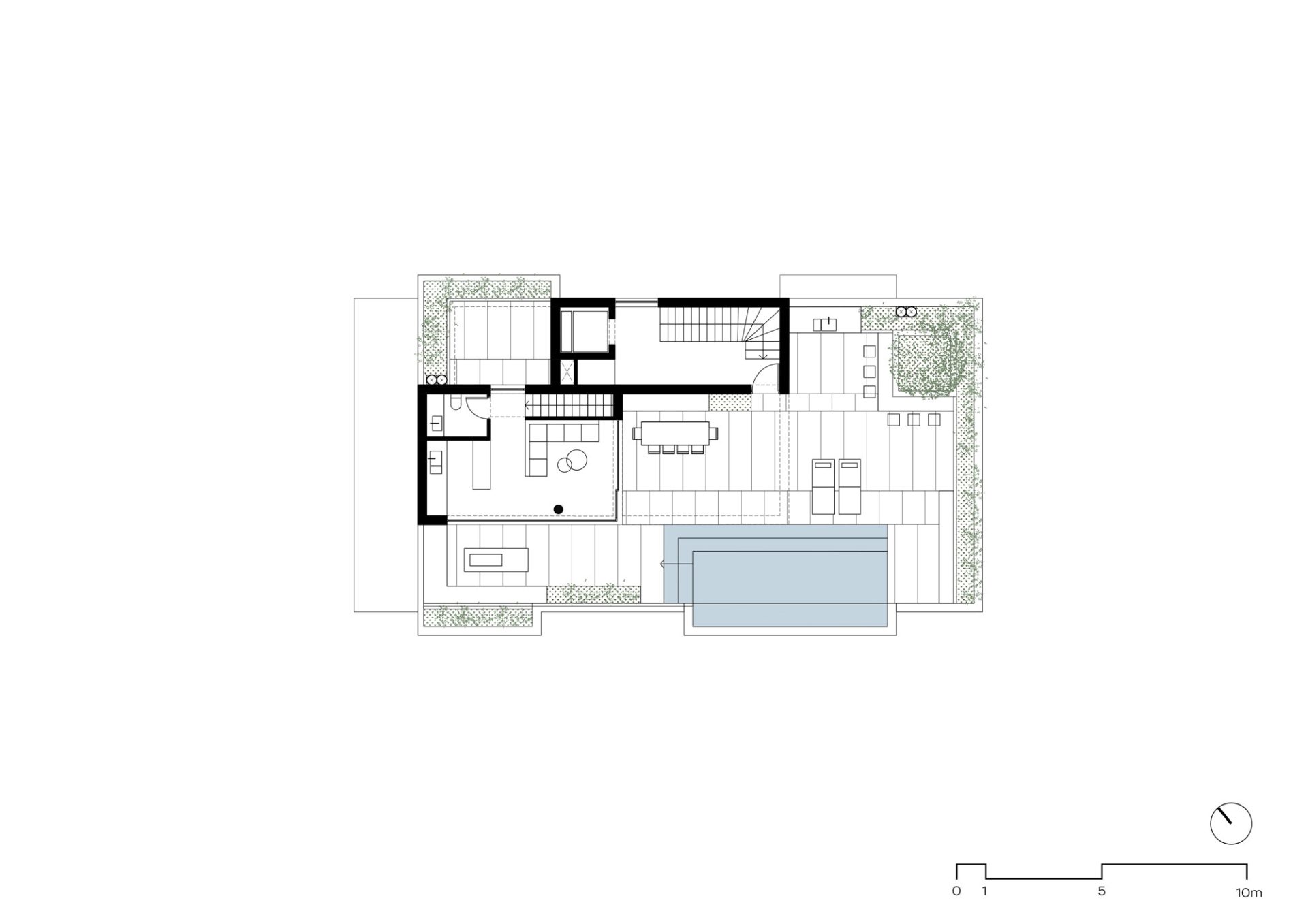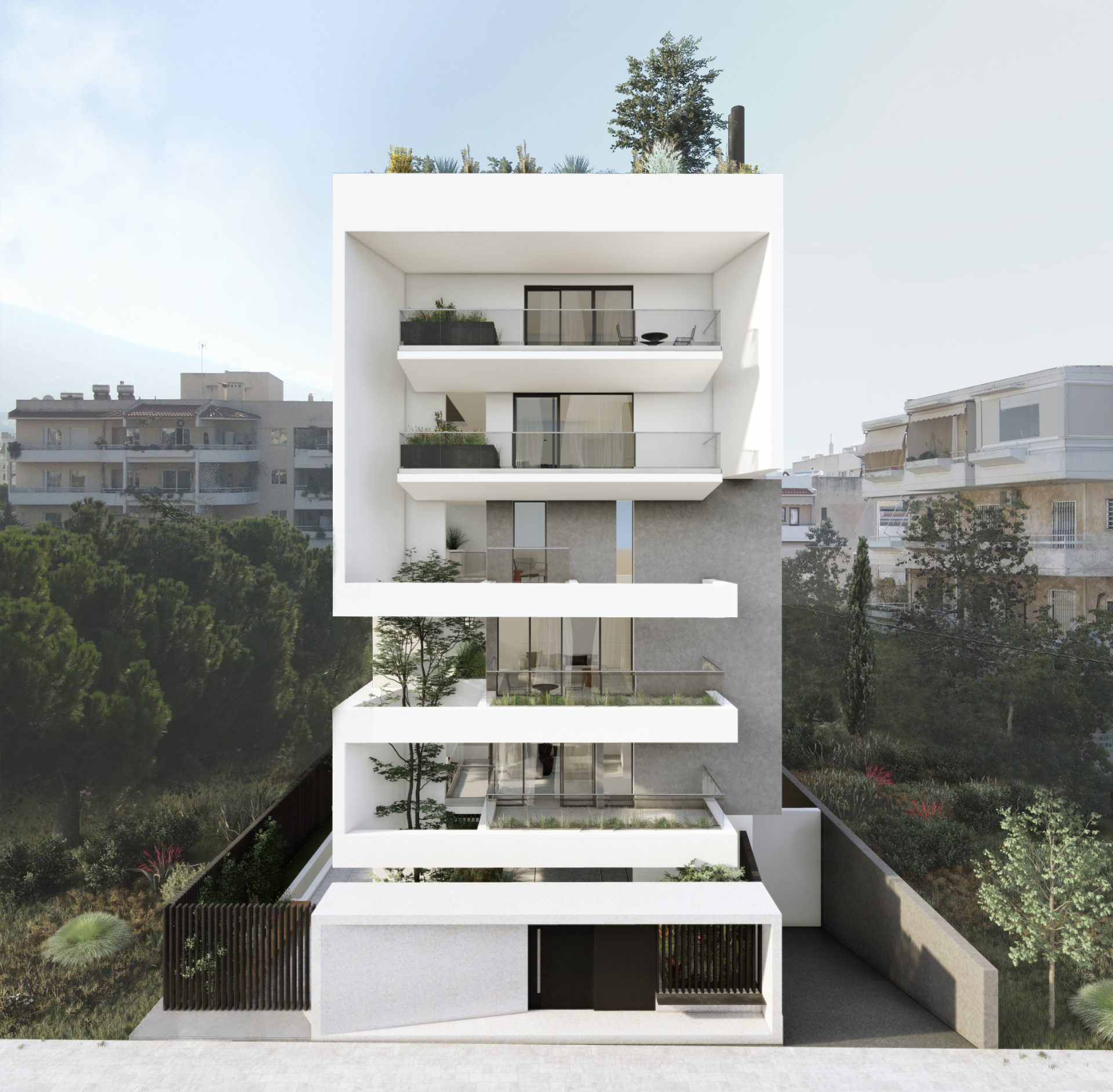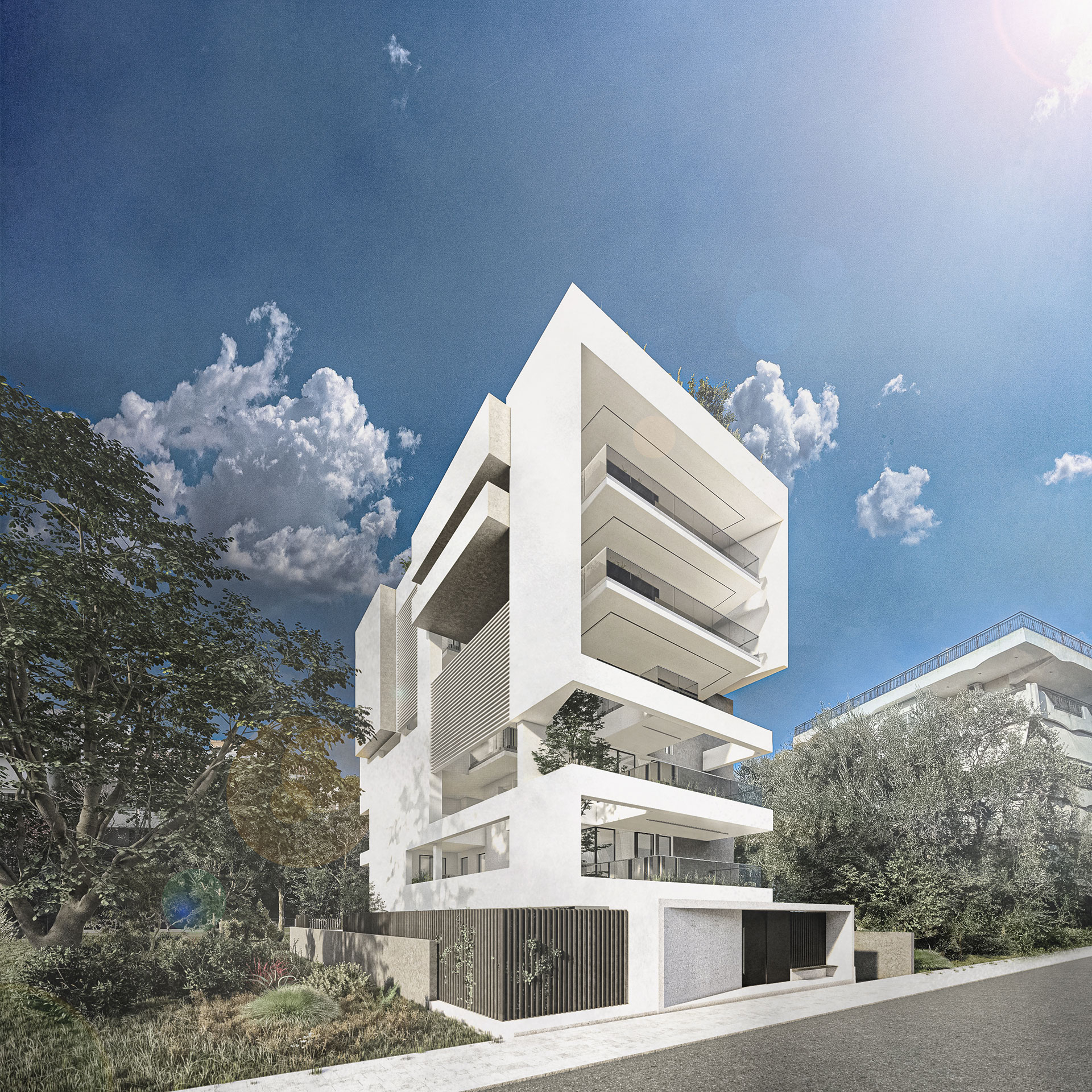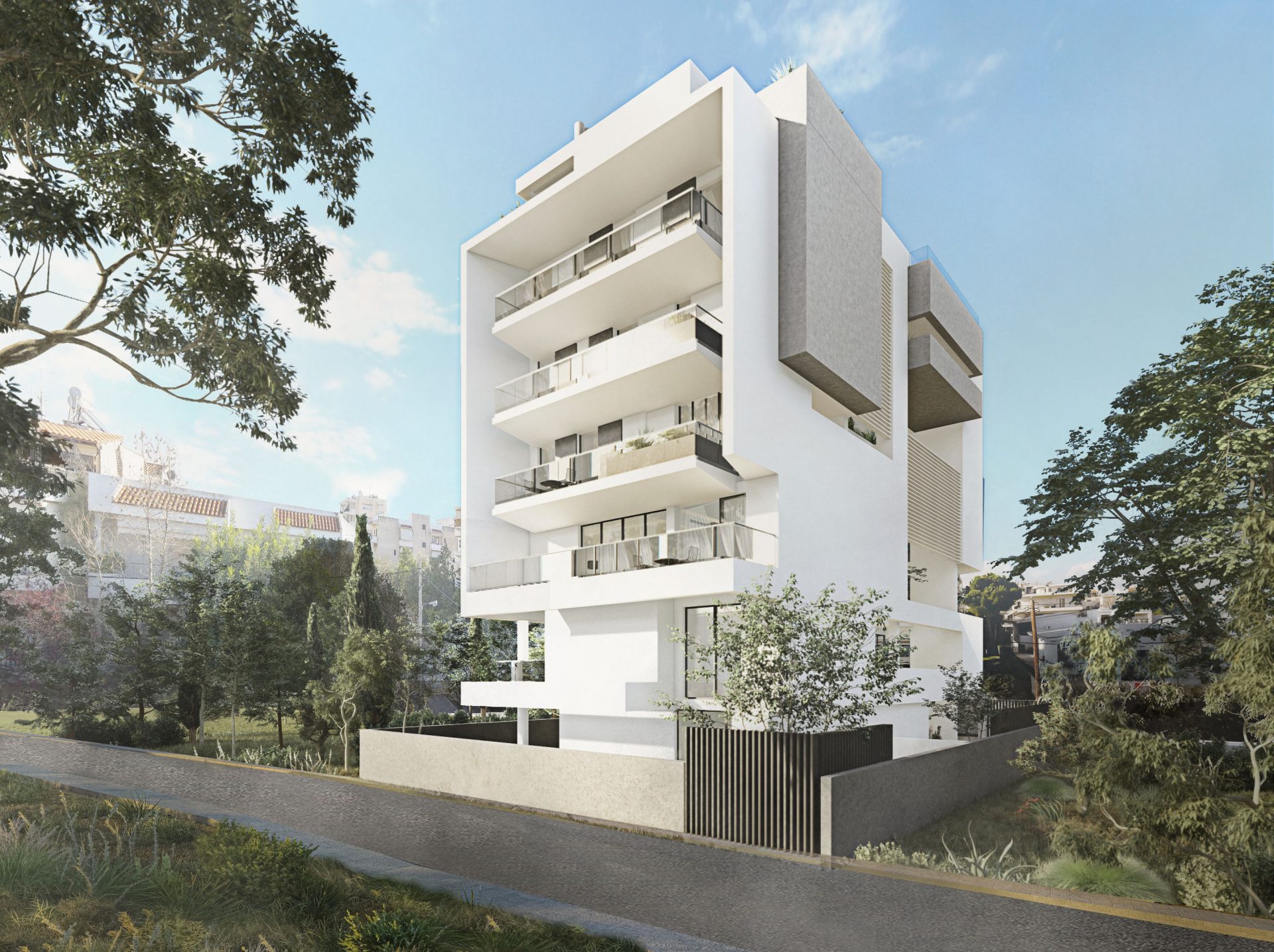 Design coherence is achieved with an outer white ''ribbon'' that envelops each apartment while creating foldings that either unify or differentiate each volume. The same white ''ribbon'' is also deliberately interrupted to let natural light flow through the building. On the street façade of the building, the ''ribbon'' is deconstructed, exposing the spacious planted balconies of each apartment.
The extroversion of the apartment building is graded through the alternating indoor, outdoor, and planted areas, creating many different spatial qualities. This grading is also implemented between private and public areas at street level.
The pilotis is designed with a striking rock garden and terrain engravings. These elements accentuate the public entrance and differentiate it from the private ground-floor maisonette and the underground office. Planting also creates visual obstacles and guides the visitor in the right direction.