Type of Project:
Residential
Location:
Neapoli, Peloponnese, Greece
Completion Year:
Due in 2025
Gross Built Area:
1200 m2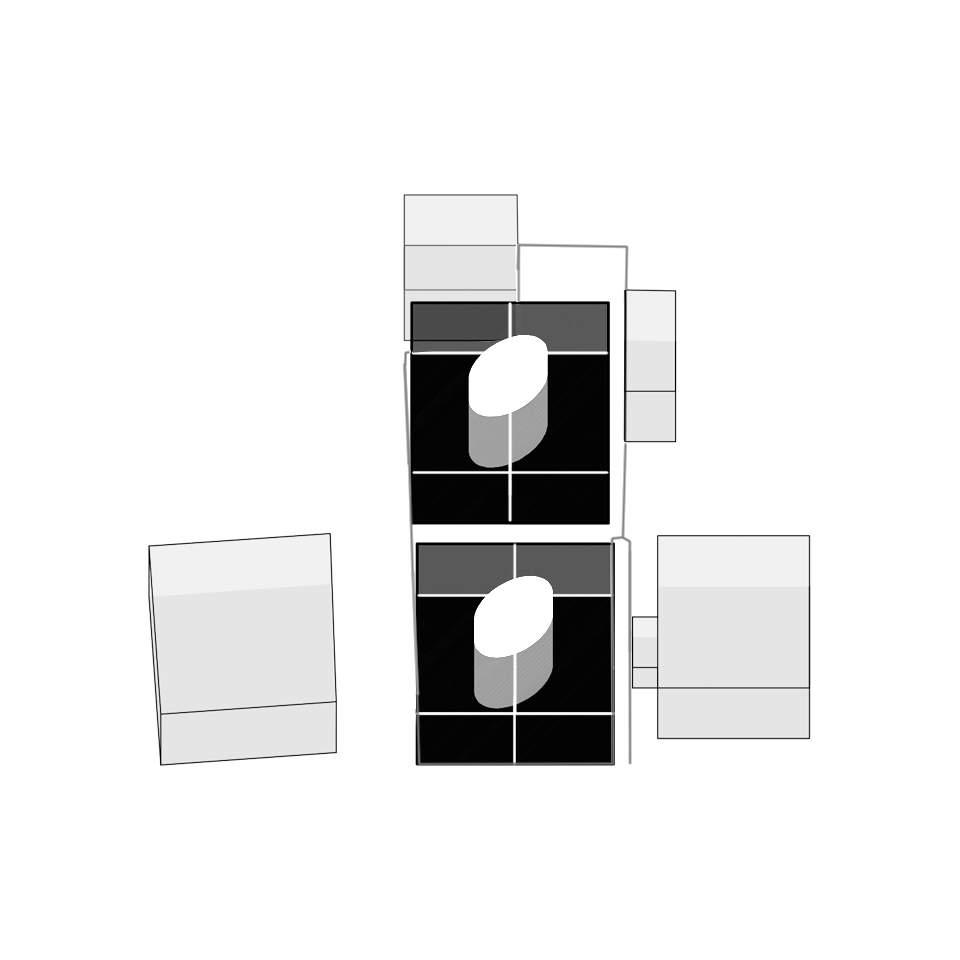 Occhialli is located in Neapoli, Peloponnese in a seafront facing plot by the main promenade of the city. The building program of the complex combines public uses (commercial stores) and residential uses. The shops are chosen to be located at street level, while the upper levels have eight apartments. Building A has two stores on the ground floor and four apartments on the floors of a similar typology. Building B has one store and a piloti on the ground floor, while respectively on the floors there are four apartments.
In terms of accessibility there is a clear separation of private and public routes. The shops have direct access on Voion Avenue and Karaiskaki Street, while the apartments are accessed through the central atriums. The circular volumes that house the circulation cores including the stairwells and elevators, play a key role in the arrangement of the vertical movements. Their distinct shape and materiality clearly indicates the main entrances. In addition, underground parking is proposed in order for the ground floor to remain a meeting place for residents through the central shared garden.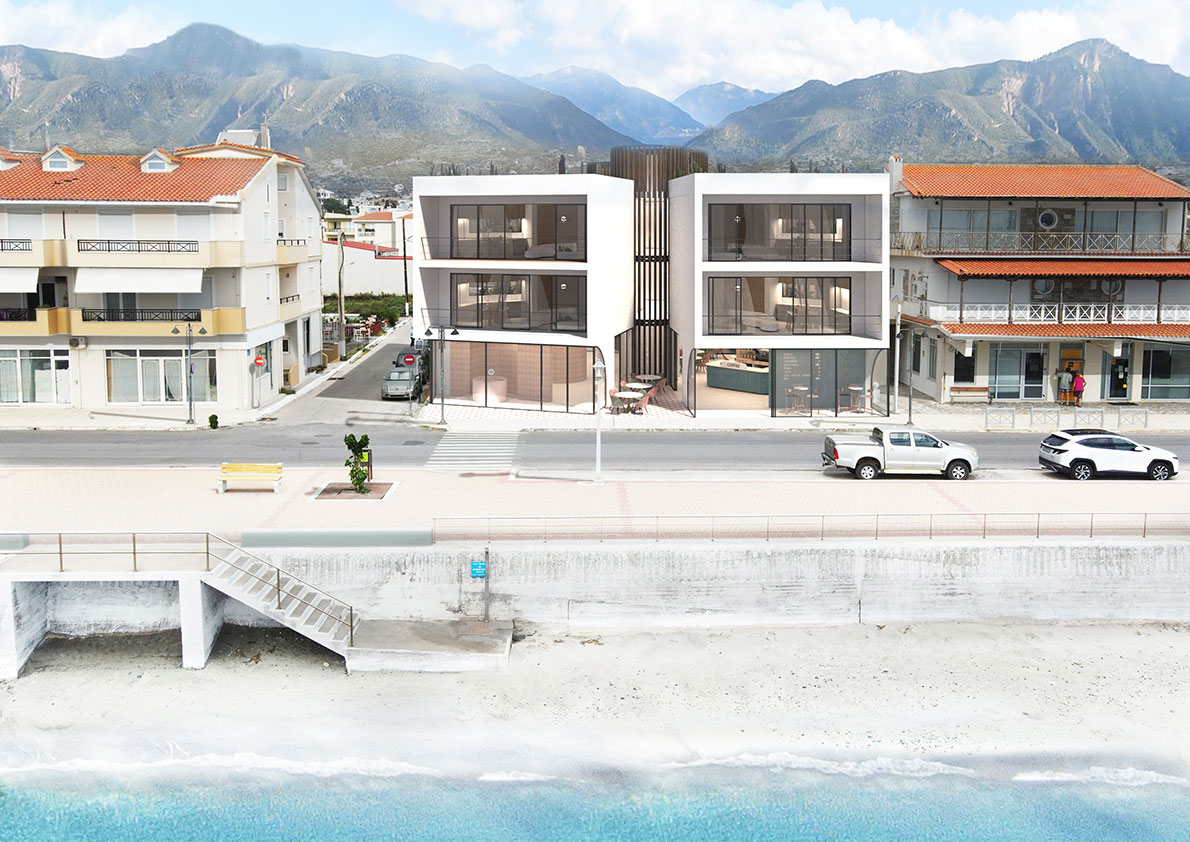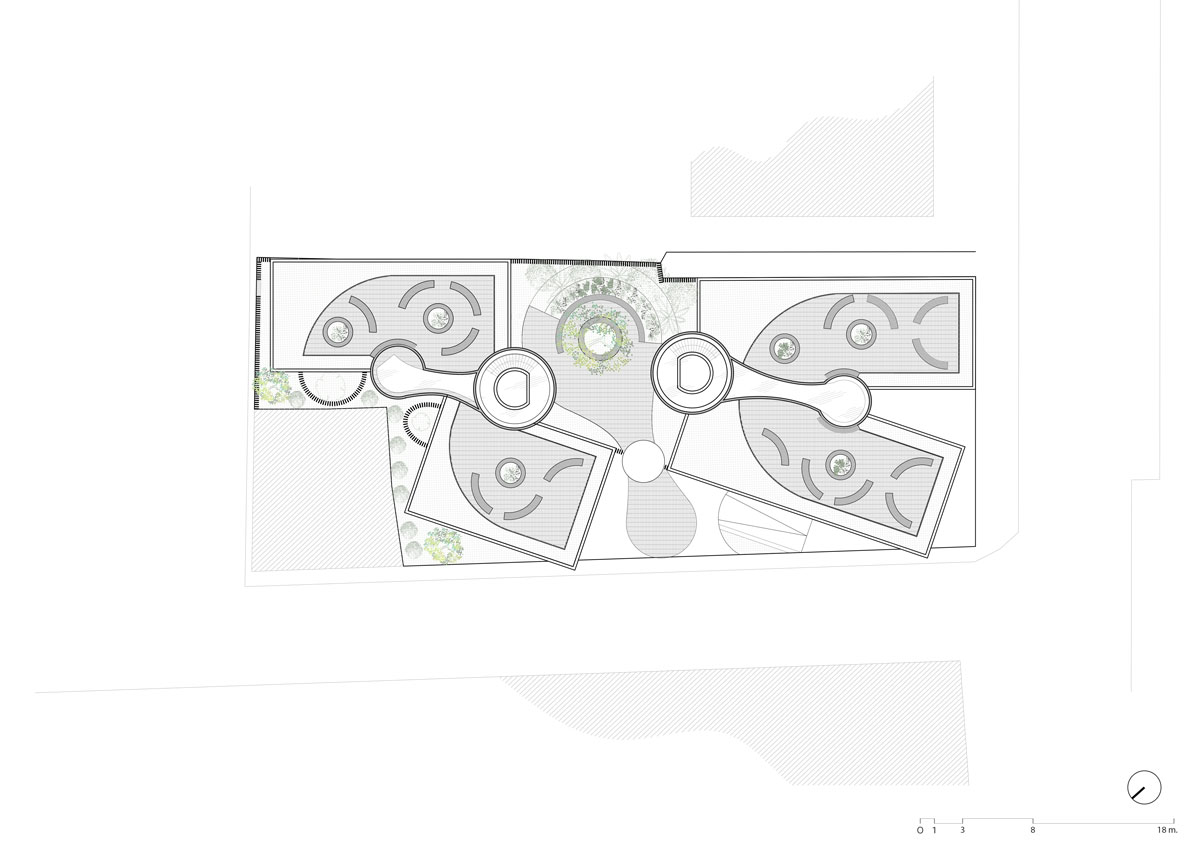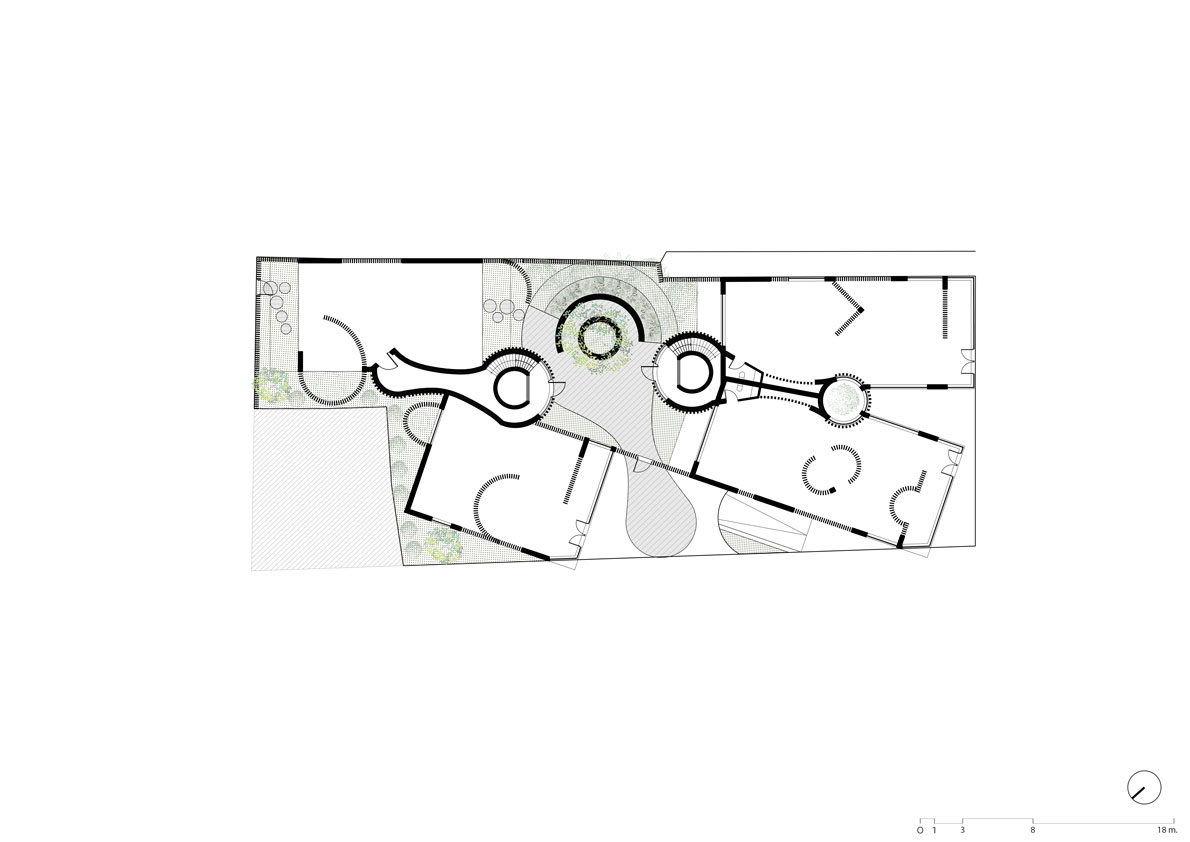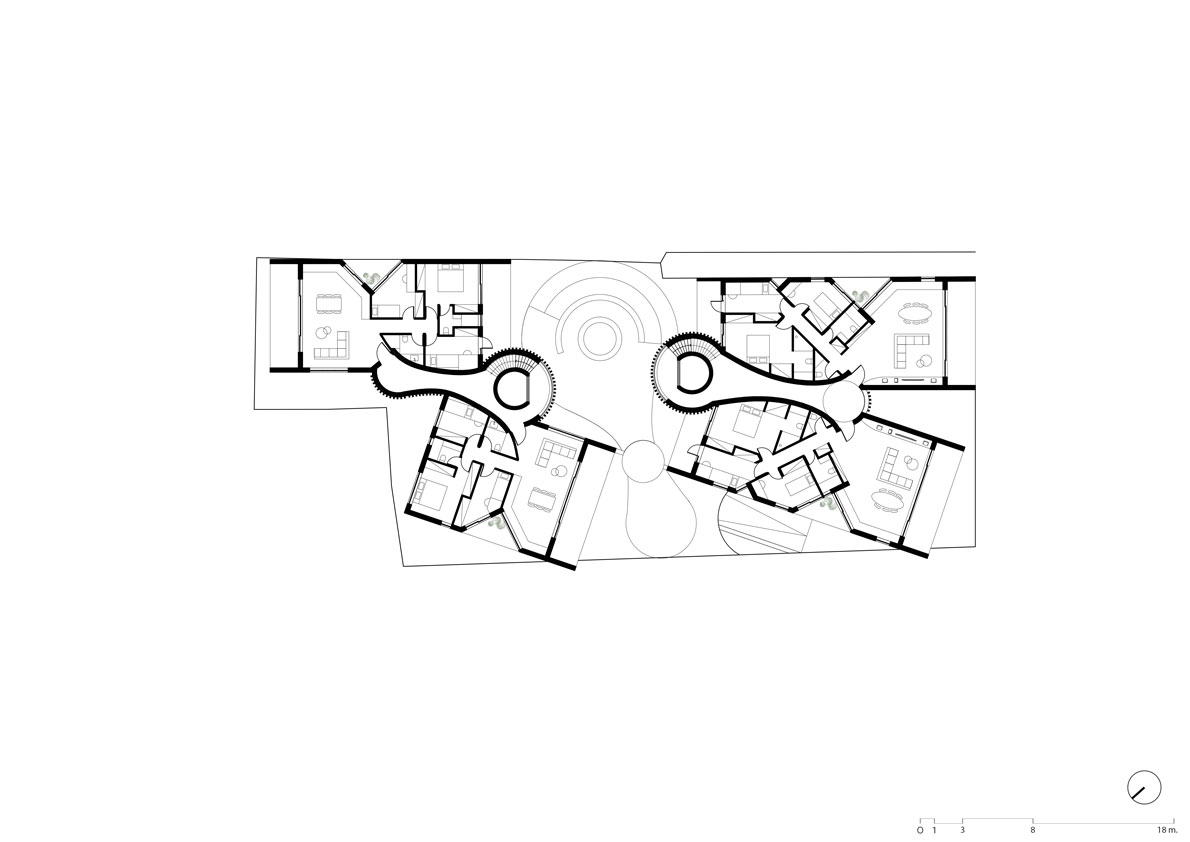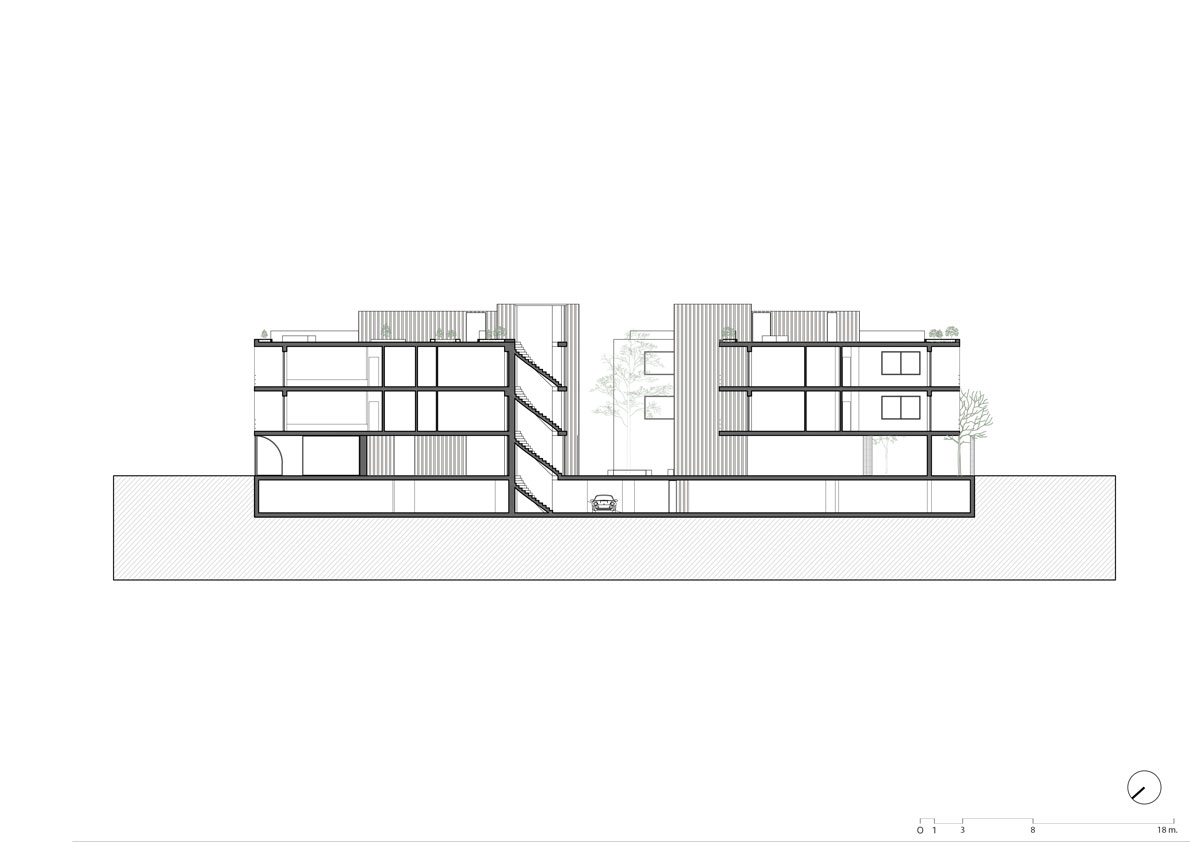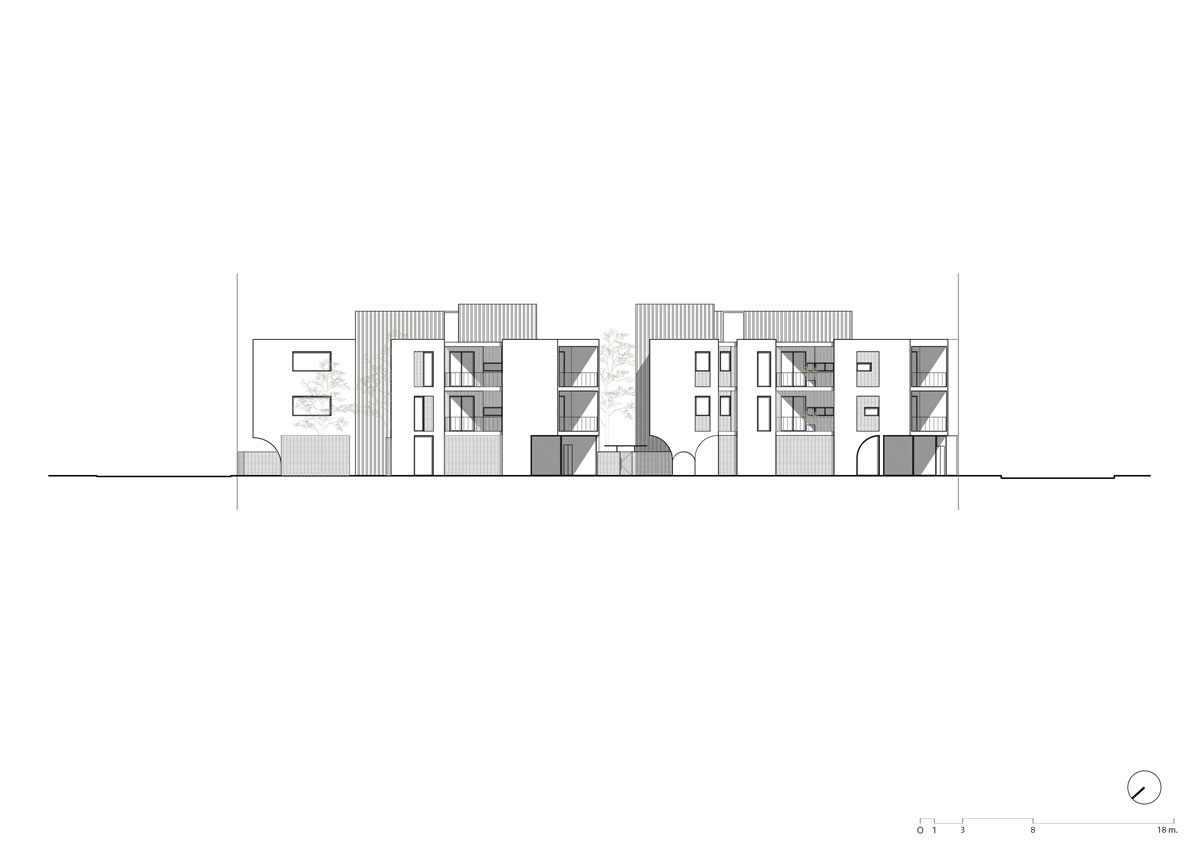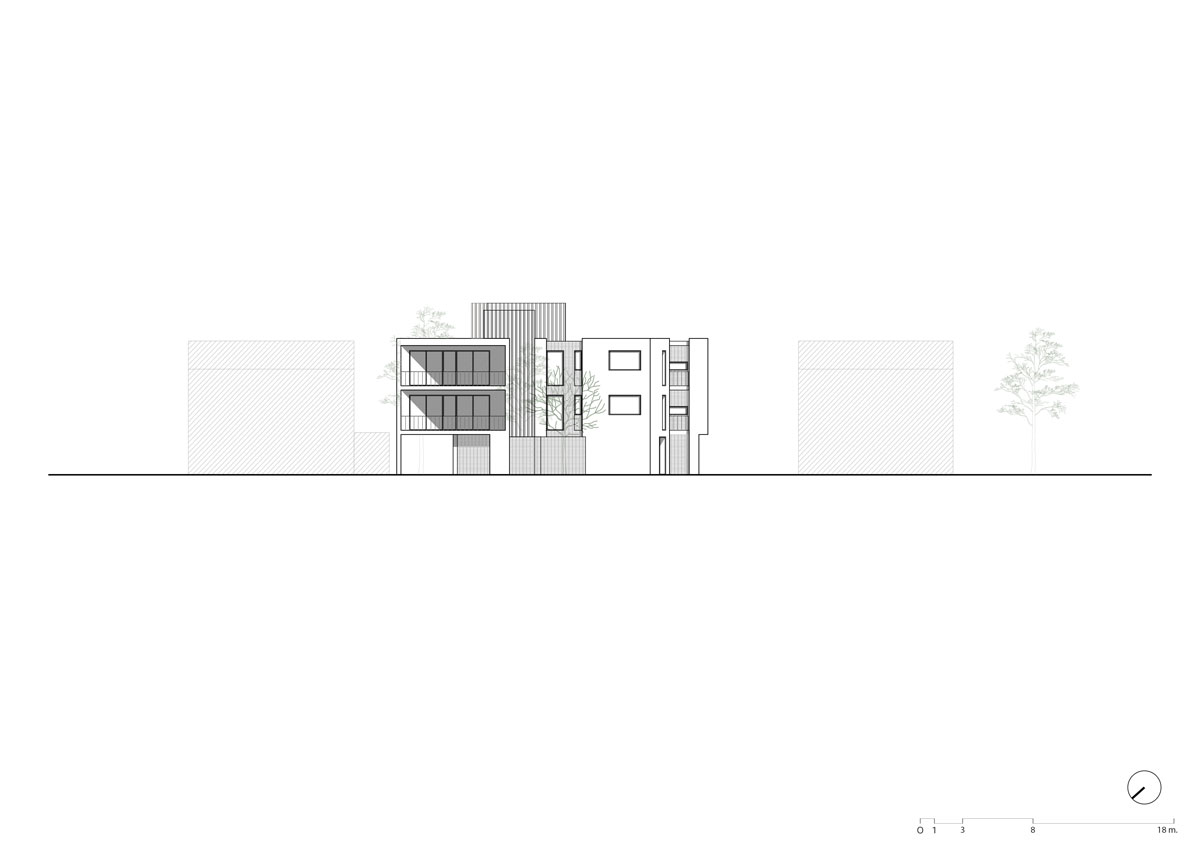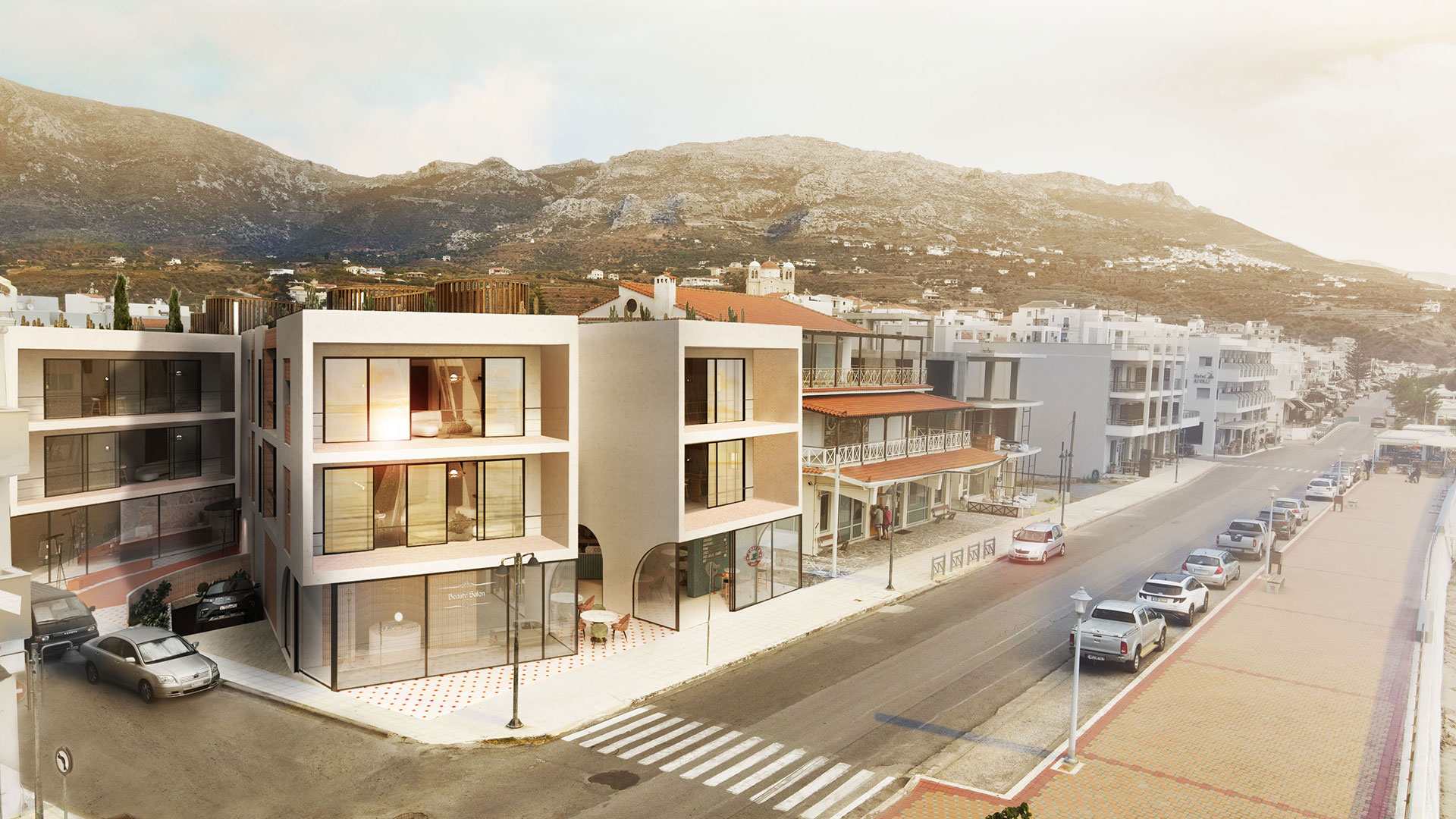 The proposed materials attempt to fully integrate the new complex into the urban fabric of Neapoli, which is characterized by white masonry and tiled roofs. That is why the facades are dominated by white plaster and exposed brick. In contrast, the circular stairwells are cladded with metal fins.
The different areas of relaxation such as the central patio, roof garden and the main entrance of the complex were a focal point of the composition. Public and private routes are indicated through different uses of flooring materials (ceramic tiles, poured floor). The use of plants, give the roof and the patio the character of a Mediterranean garden, while the outdoor furniture chosen (fluid benches and adequate lighting) come to complete the design and distinction of circulation and rest areas.