Type of Project:
Landscape
Location:
Mykonos, Cyclades, Greece
Completion Year:
2022
Gross Built Area:
280 m2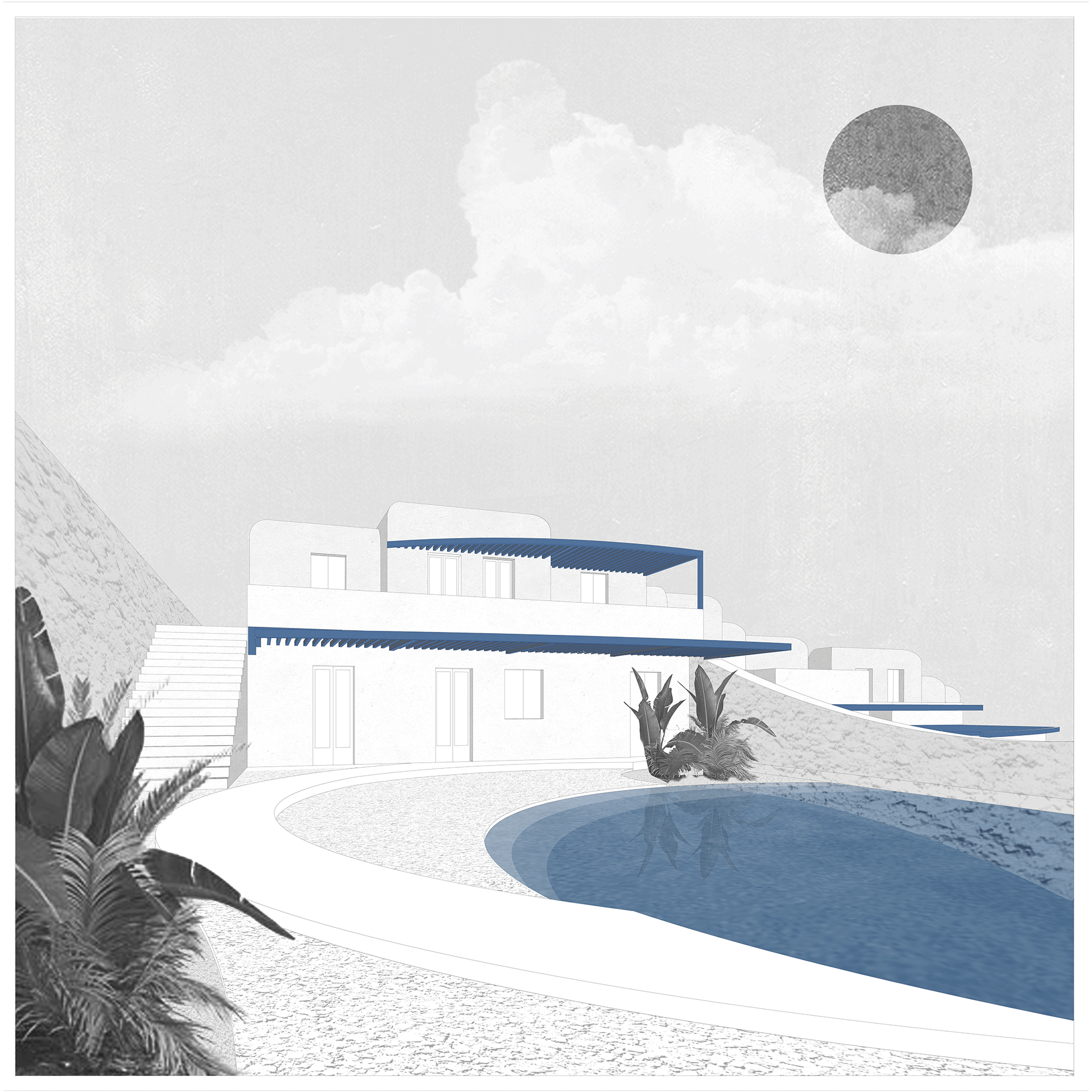 Iris villas is located in Ftelia, Mykonos, 150m. away from Ftelia beach and is orientated towards breathtaking, unobstructed sea views. It offers 9 modern luxurious villas, which we were invited to upgrade by designing their private garden and the public space that surrounds them.
Iris Villas were created to provide a unique summer experience. The intent is to offer a private outdoor space where each villa seemingly has its own seafront. The design is based on organic curved shapes that engolf beautiful views. The circular water pools have gradual depth emulating the natural seabed. Quartz mosaic is used around the pool and gives of the comfort of natural sand. The sky is reflected on the water surfaces and the sea feels like it extends into the private gardens. The tropical gardens act as a filter between public space and the villas and transcend the senses.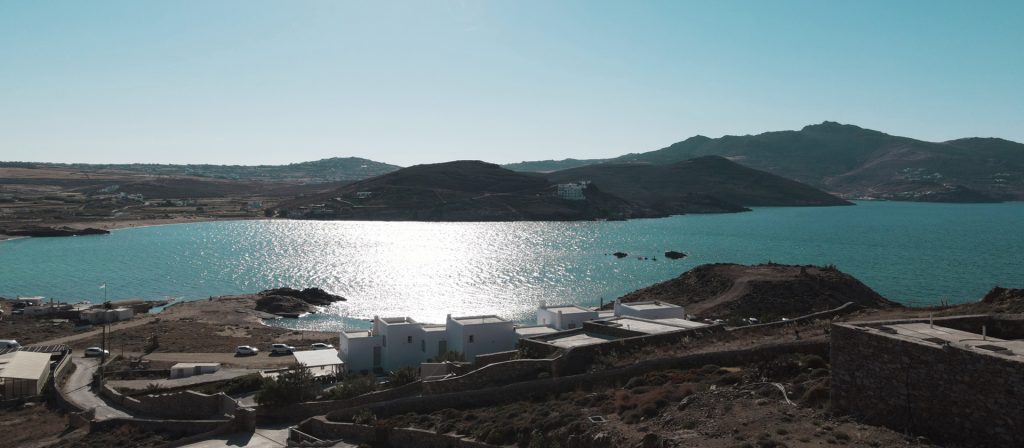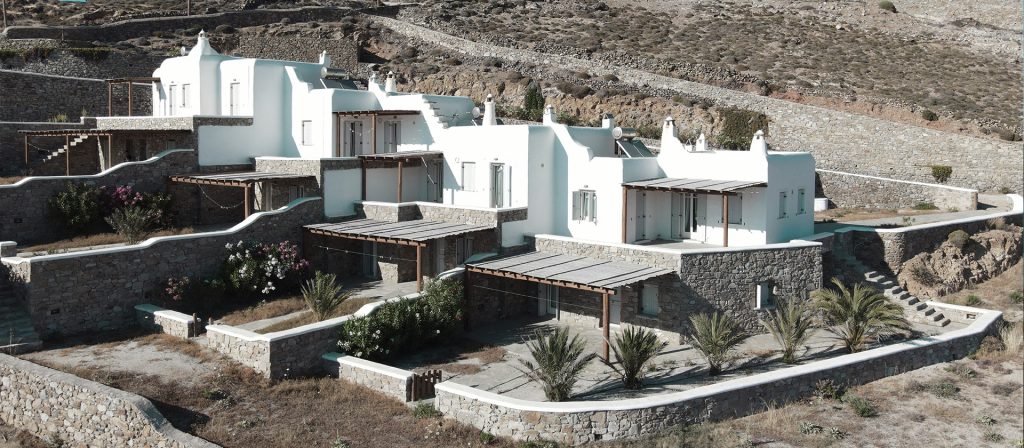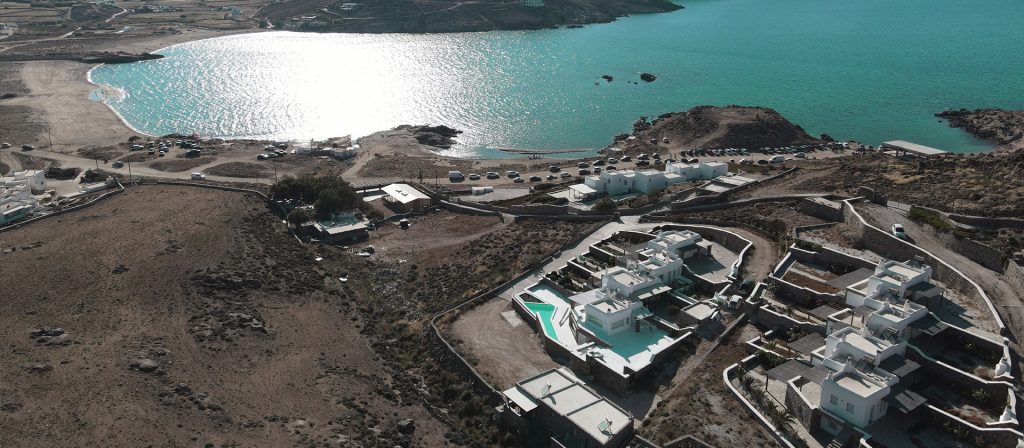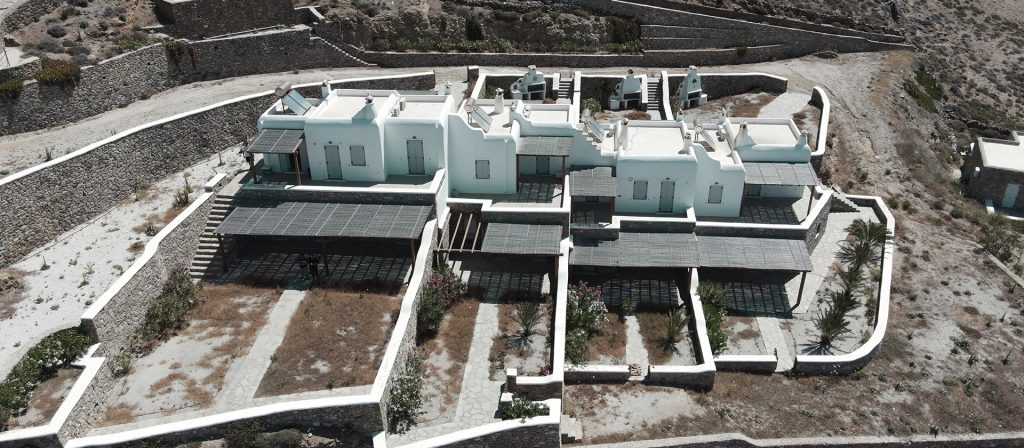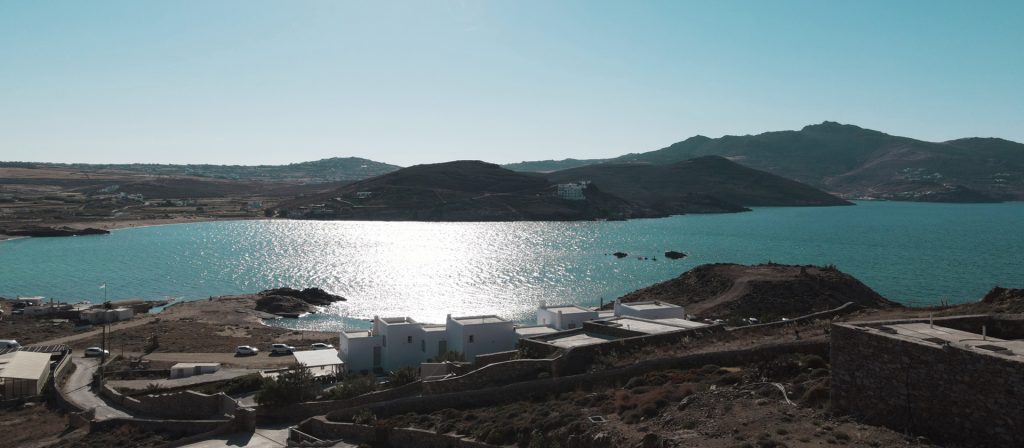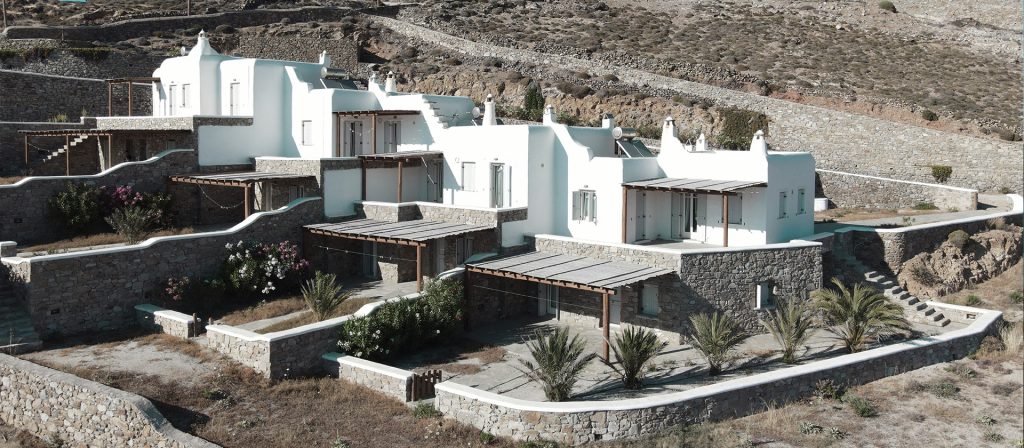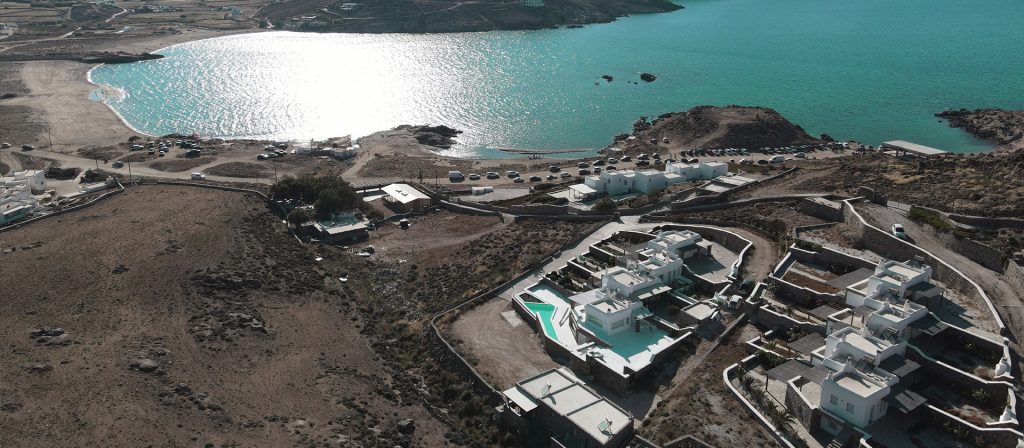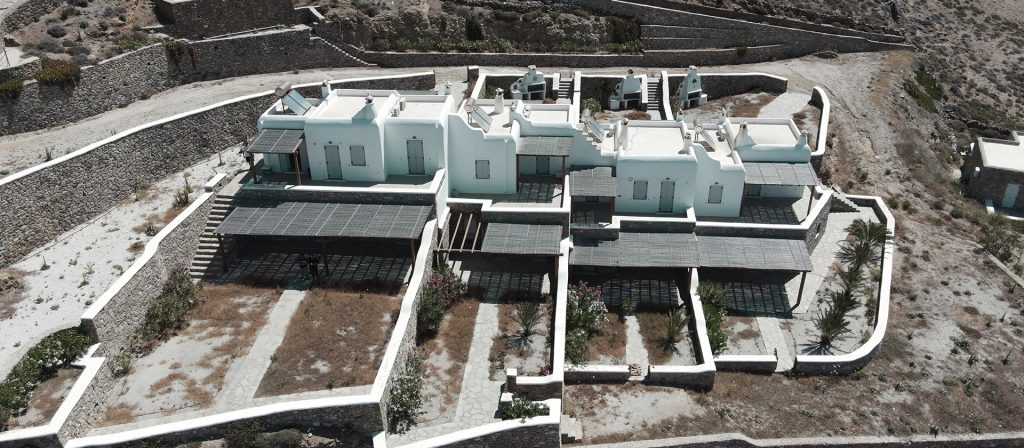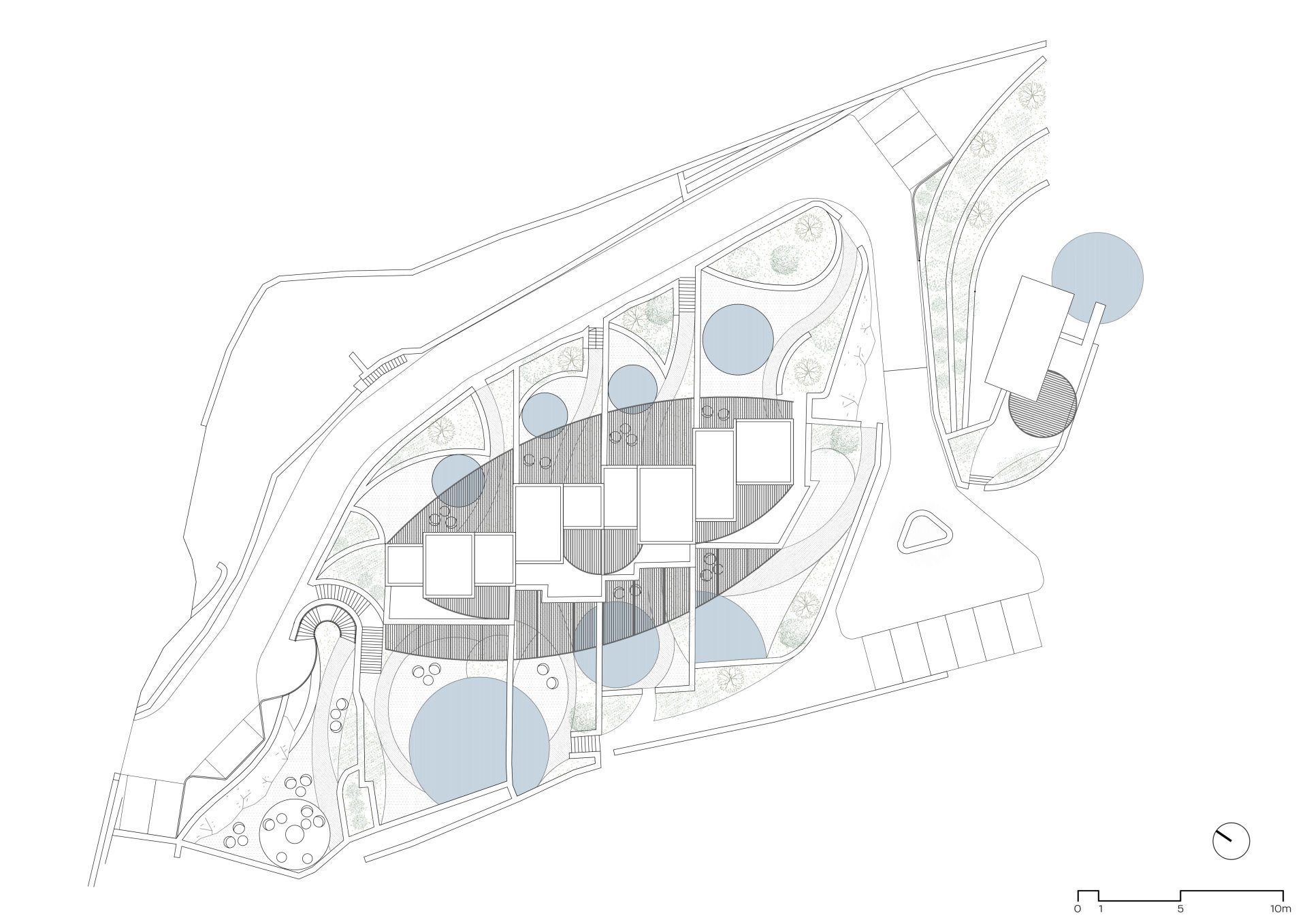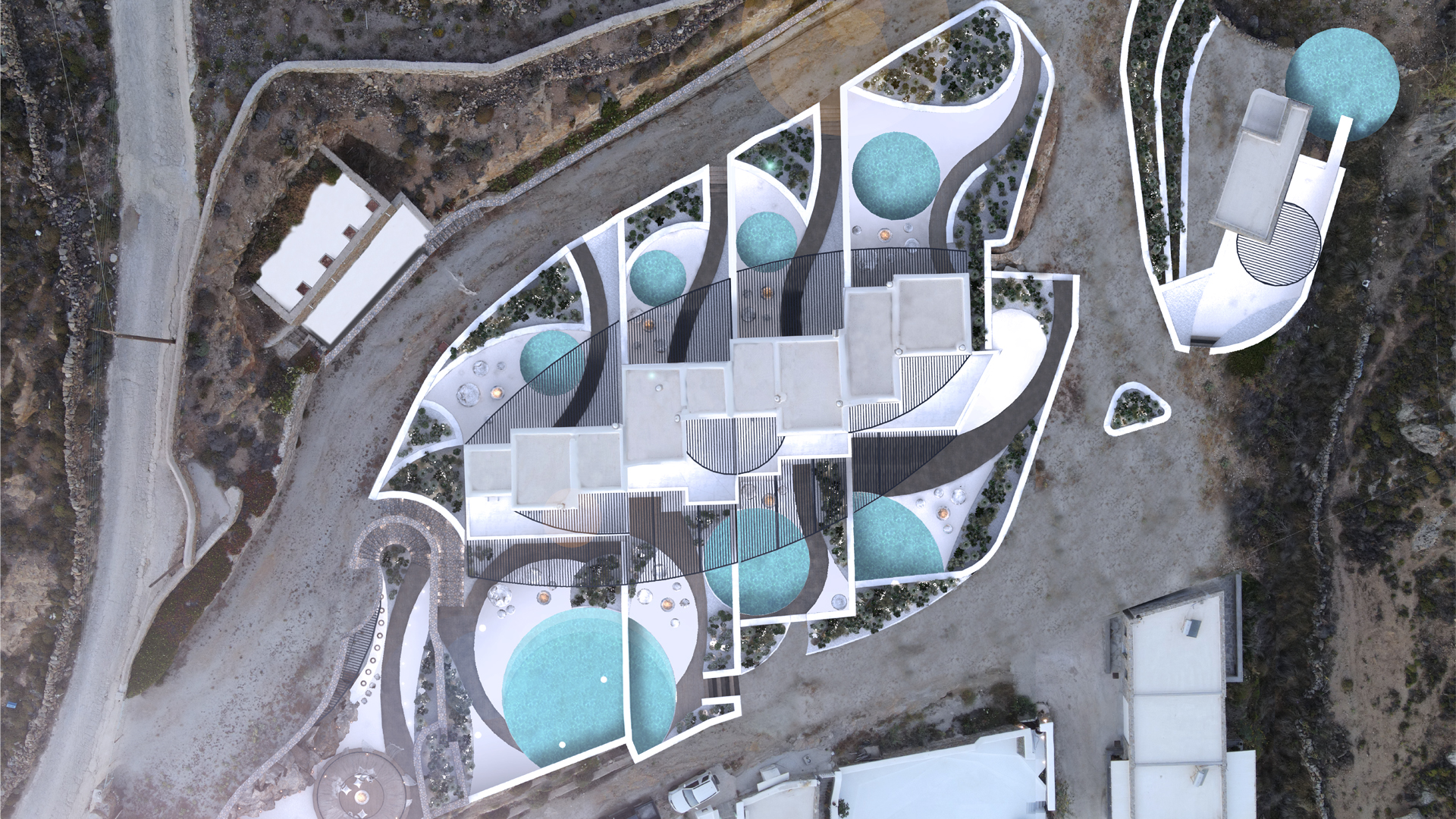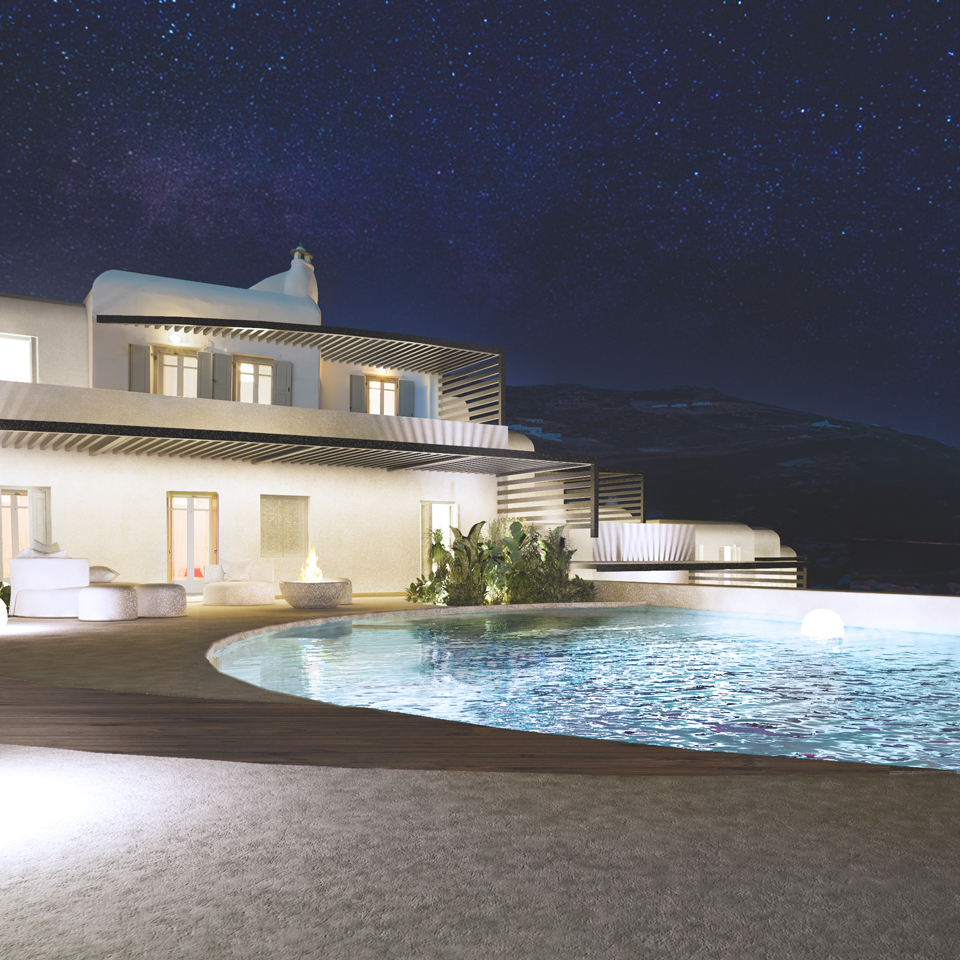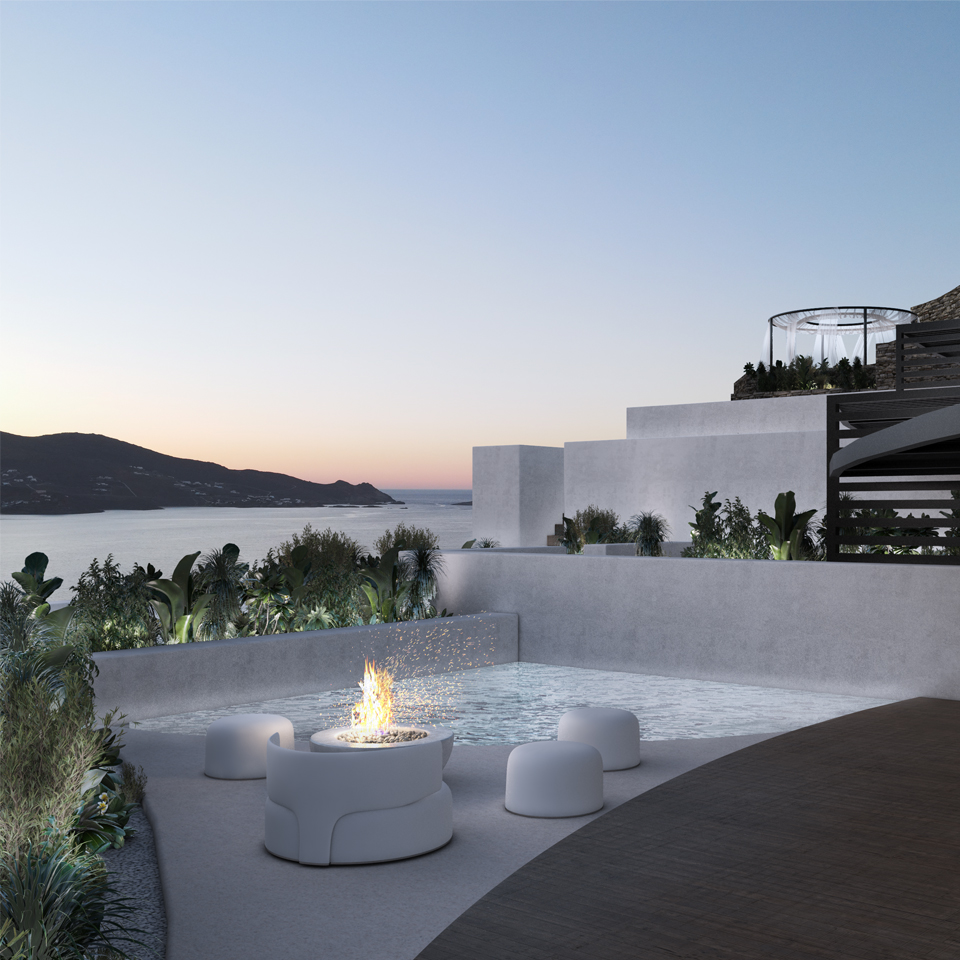 The proposal also includes a luxurious bar with sunset views at the upper part of the plot. By night the moody lighting and harmonious textures give the sense of lavish comfort that completes the experience.