Type of Project:
Residential
Location:
Kamatero, Attica, Greece
Completion Year:
2020 – Under Construction
Gross Built Area:
220 m2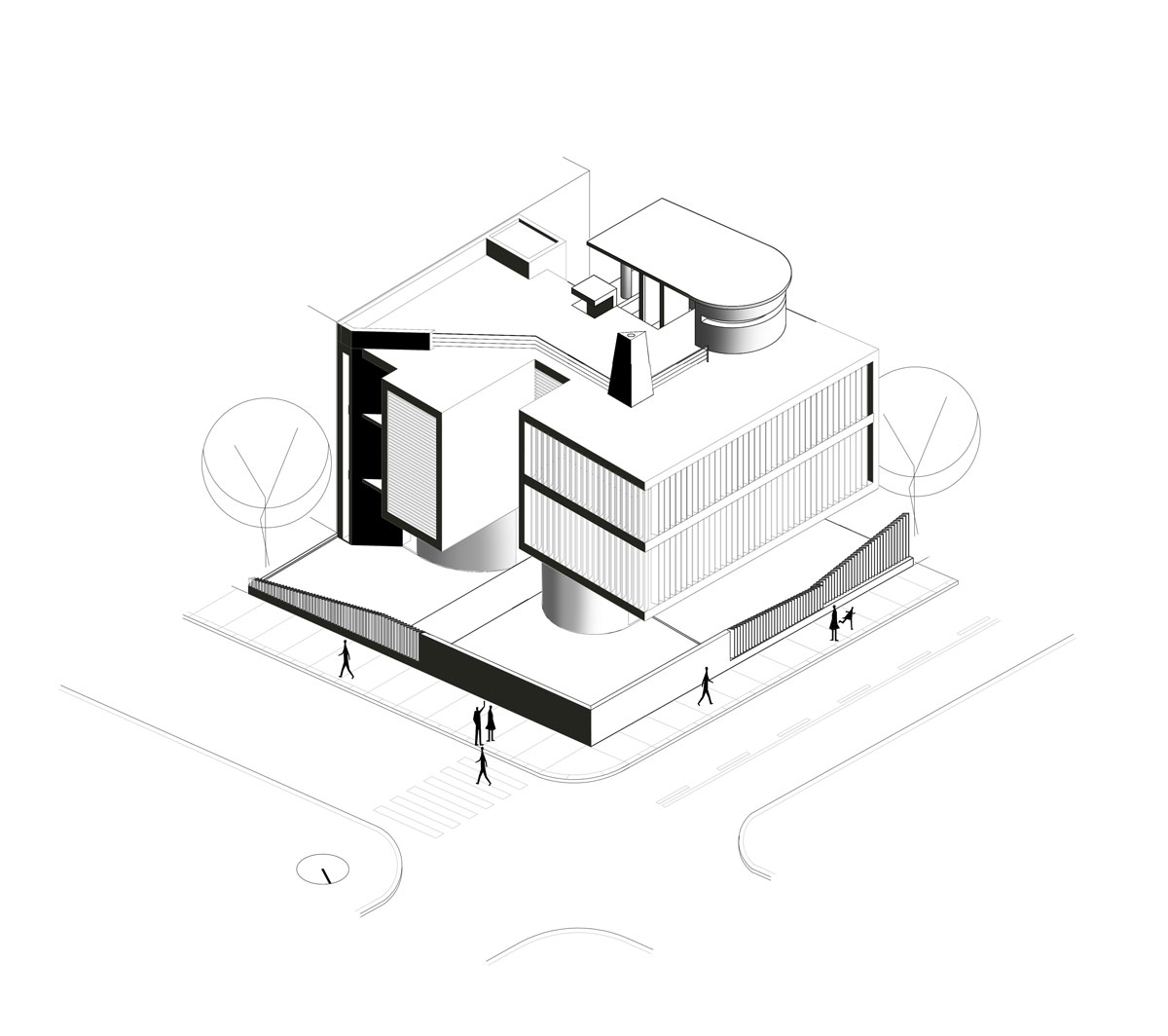 Bicubic Residence is located in Athens' west suburban area. It resides on a-not so busy-crossroad with relatively mild traffic and in a strictly residential neighbourhood.
It consists of two main volumes that come together to form a single structure, unified by the building's staircase volume that extends to host the transition area between the living room and the rooms area of each residence.
Two main curved bearing walls keep the structure high above ground while at the same time give a welcoming gesture to the visitor, leading their way towards the main staircase area.
The experience from entering the property till the main entrance is amplified through a series of spatial qualities that include a thin but wide area of water with its reflective effect to be prominent and on the right side a pebble filled area that is offered for a small swing or an outdoor seating to take place.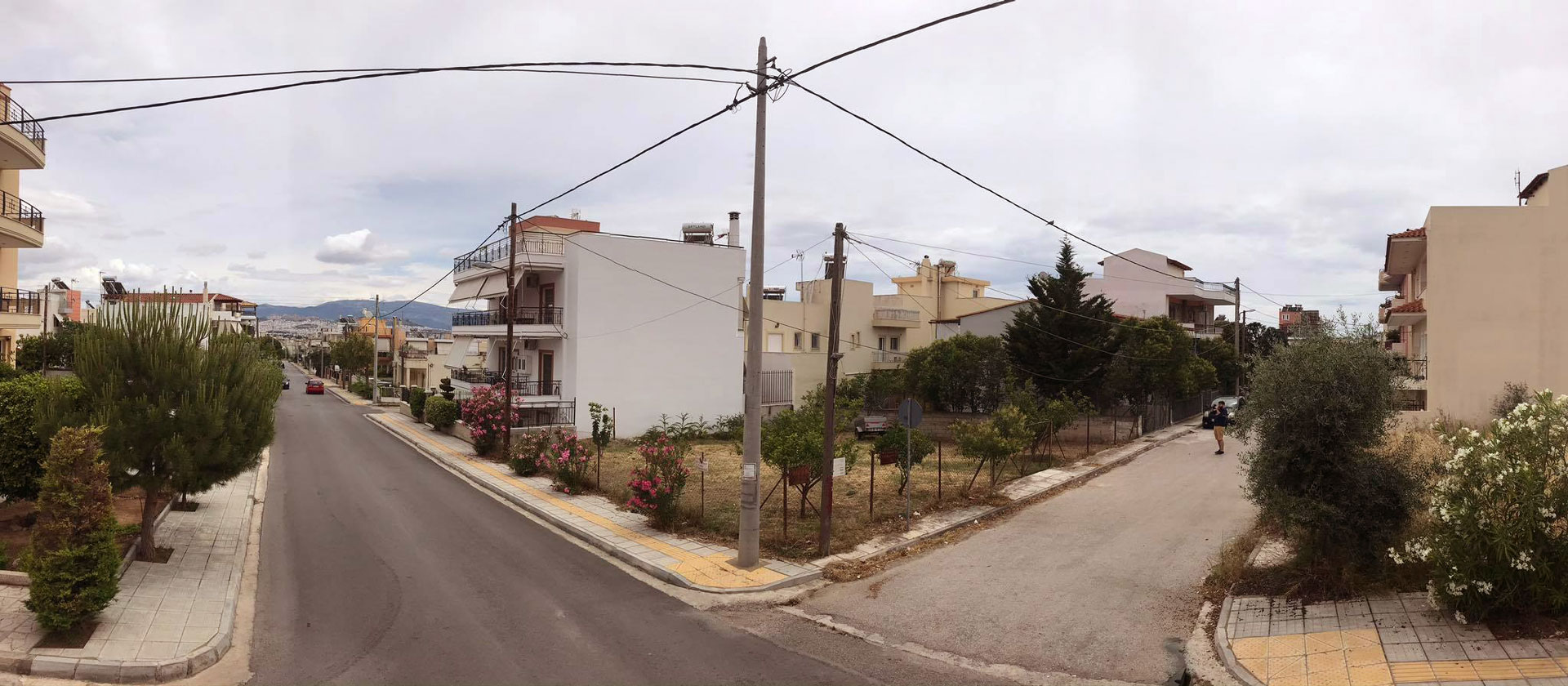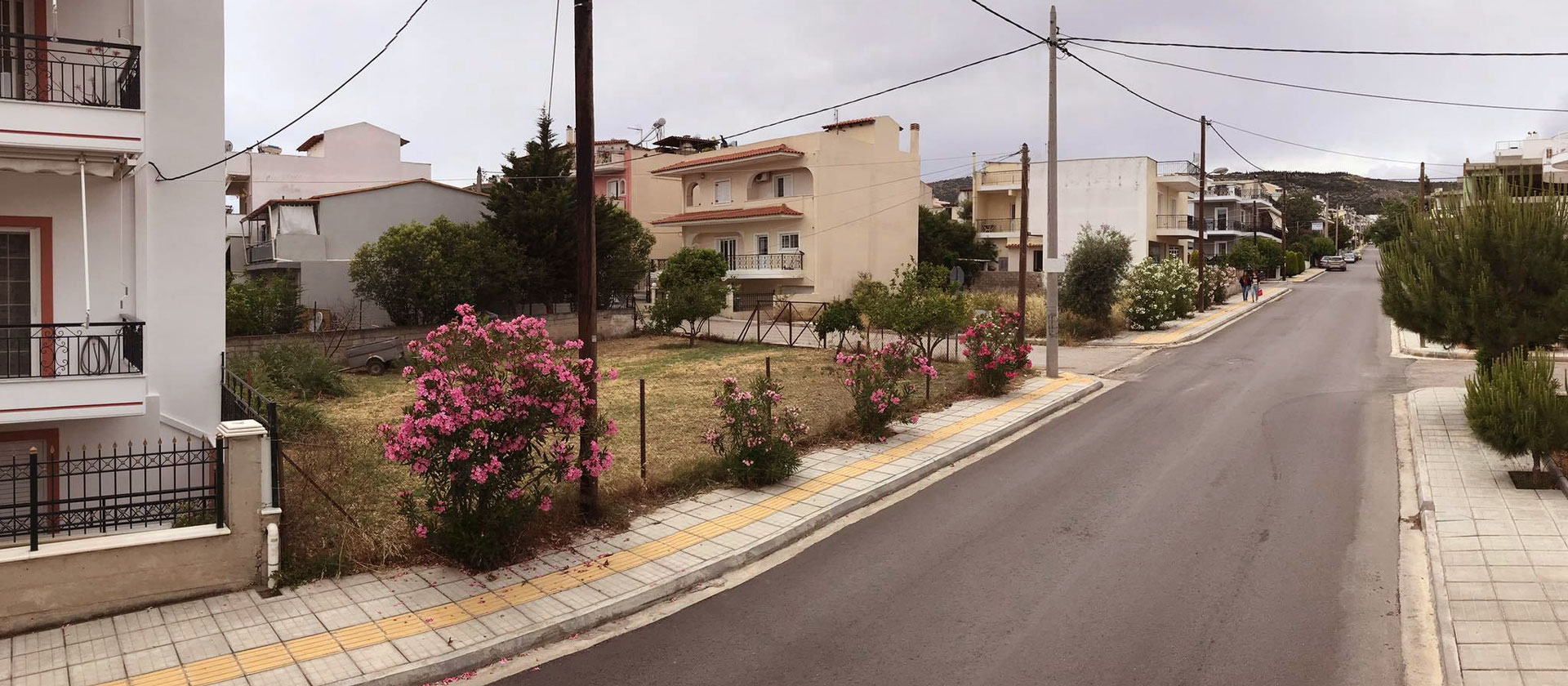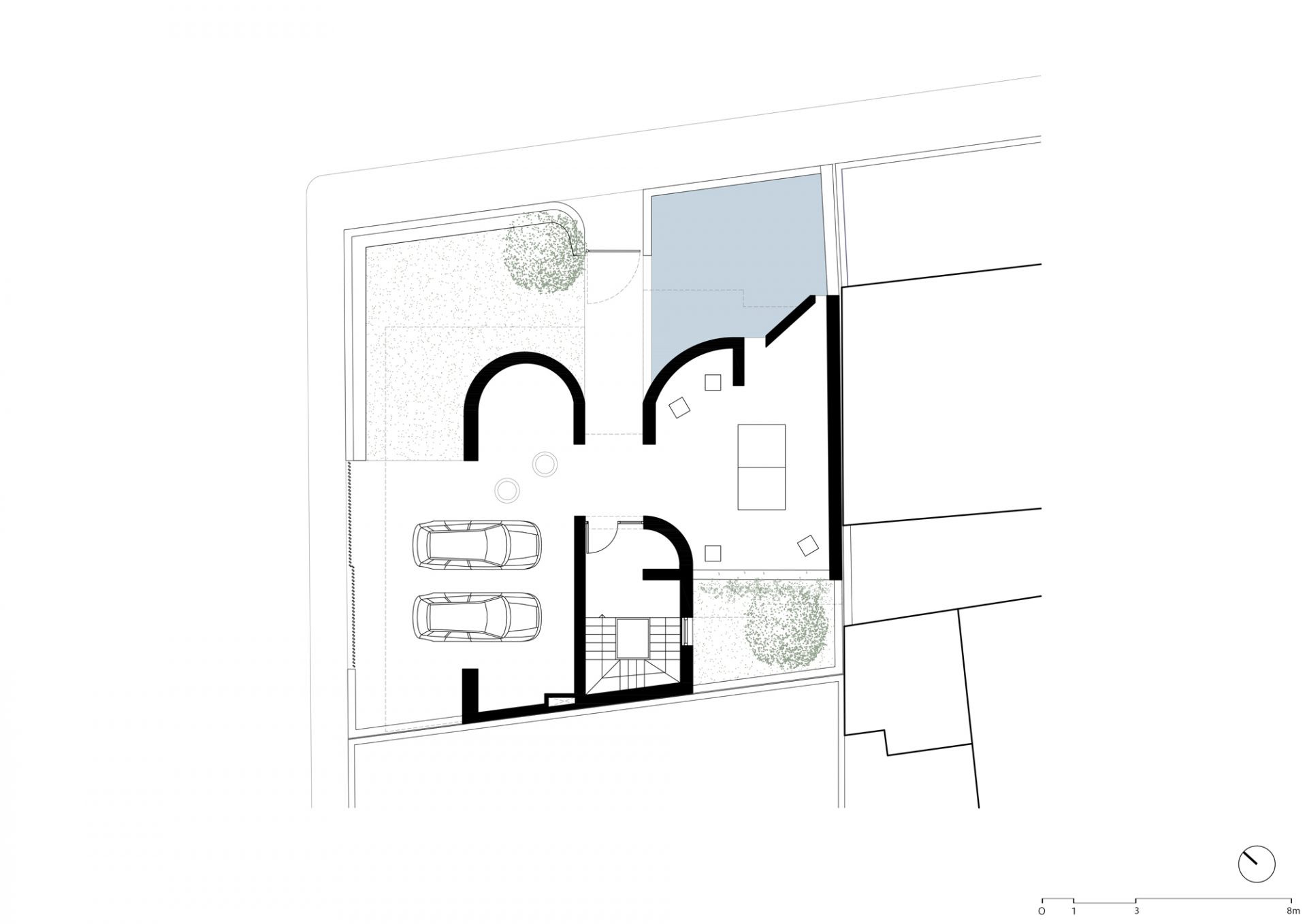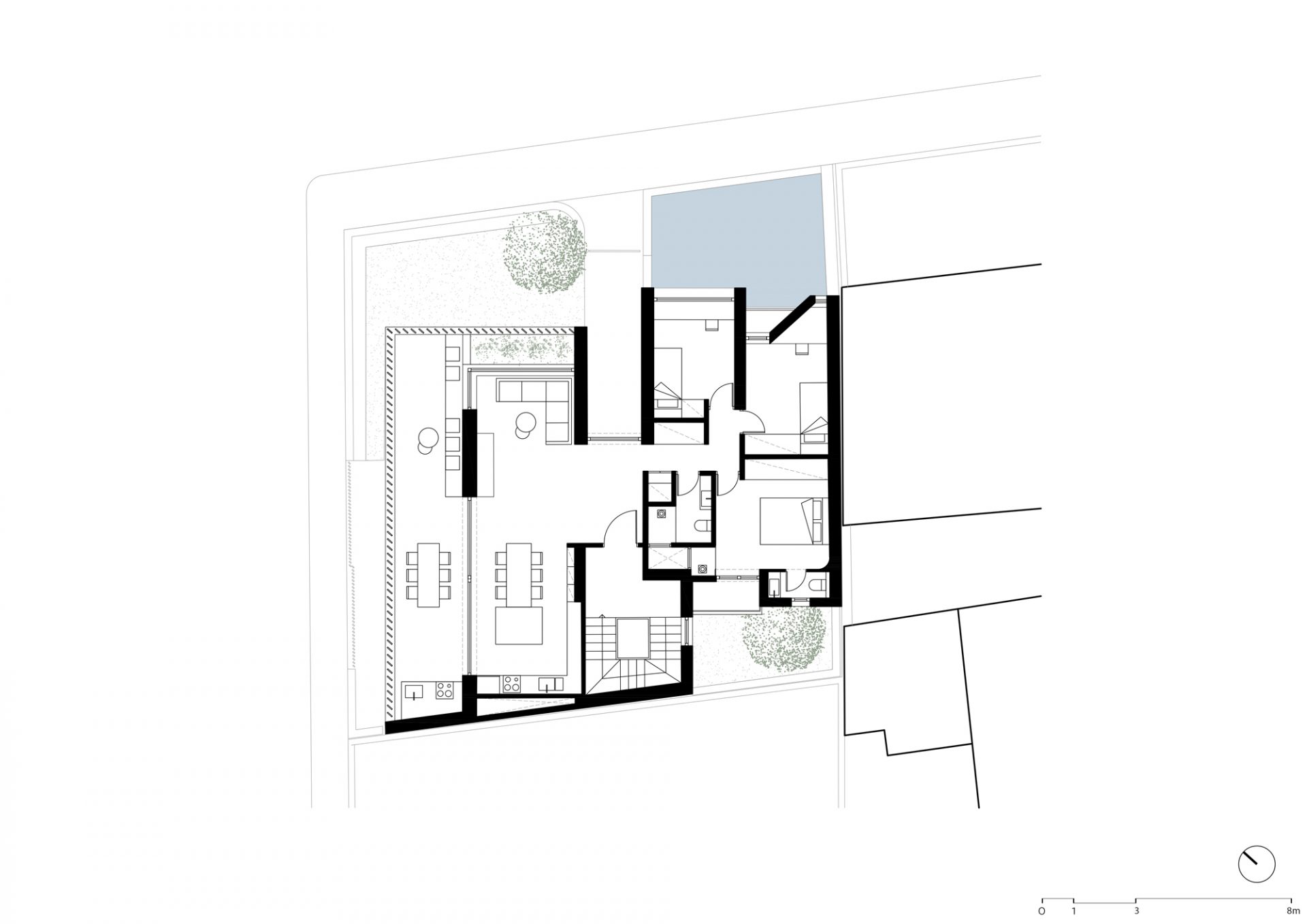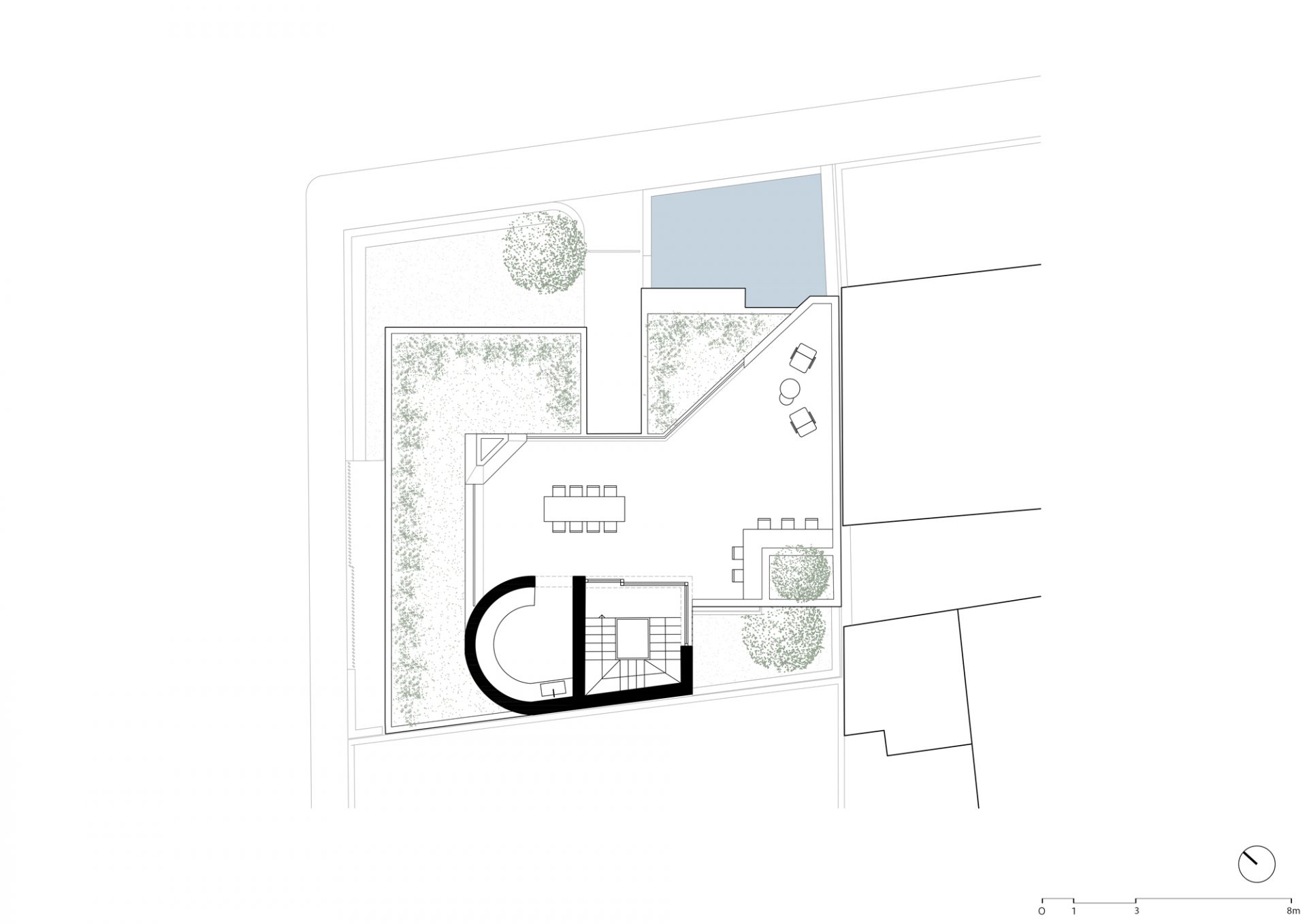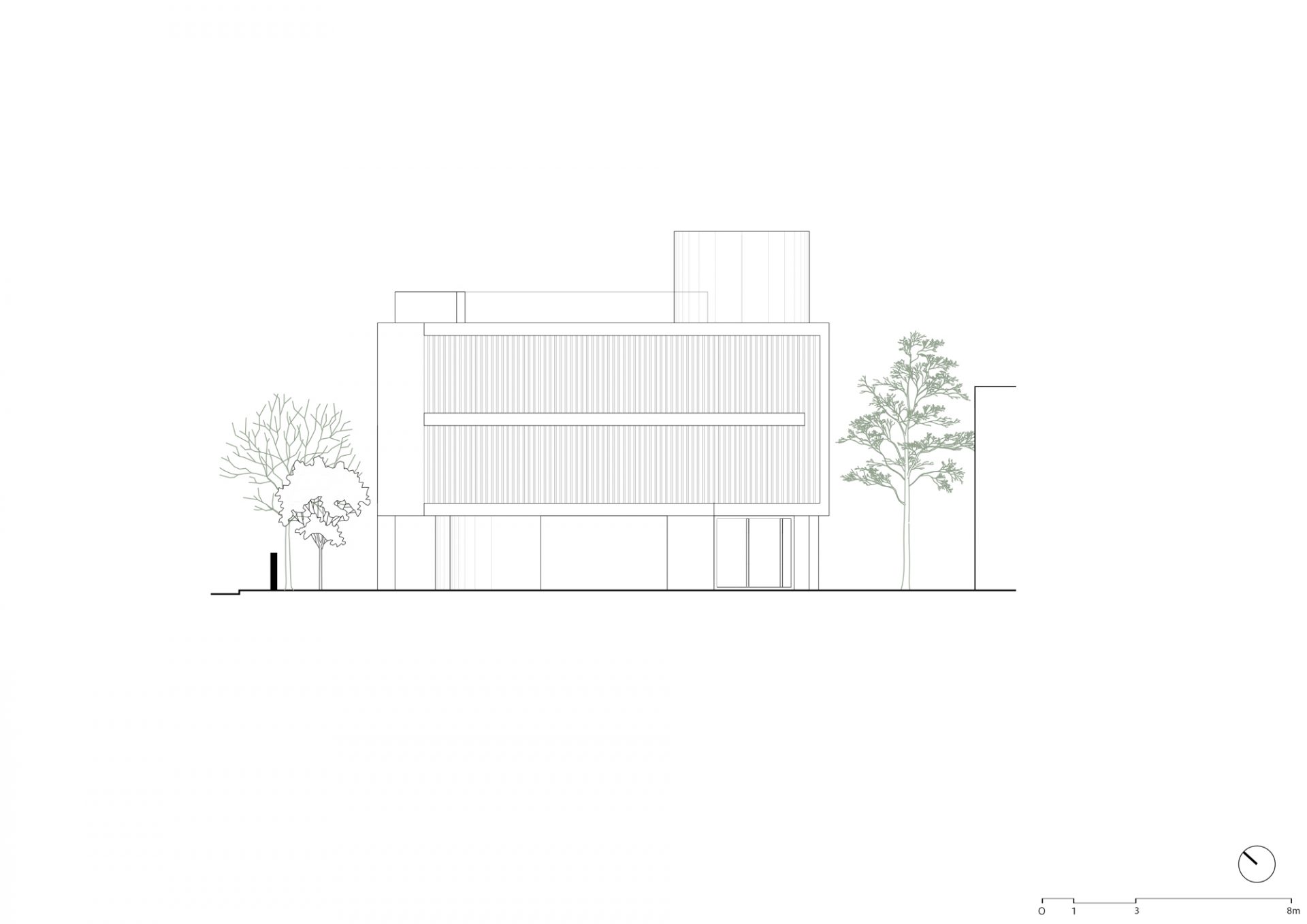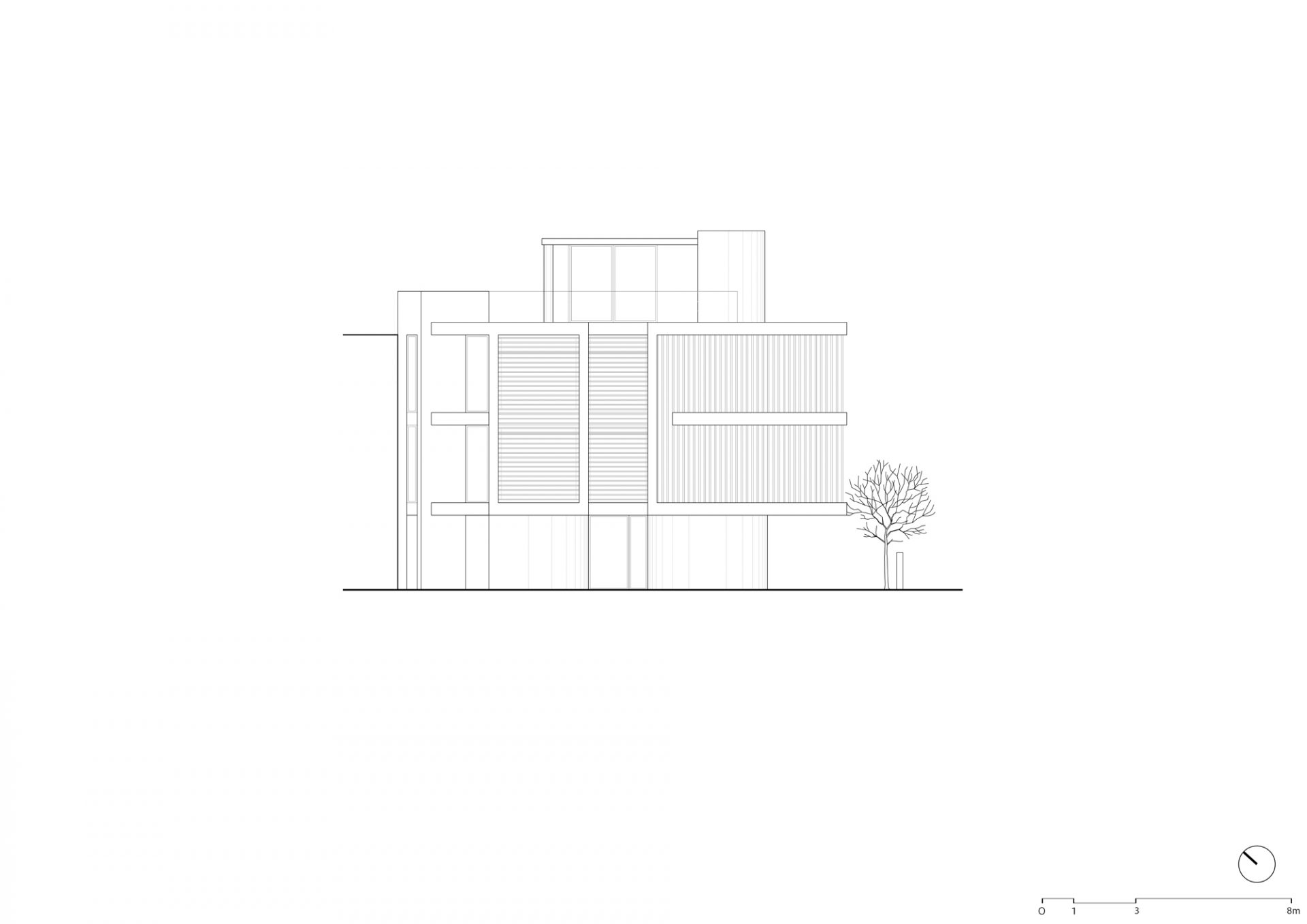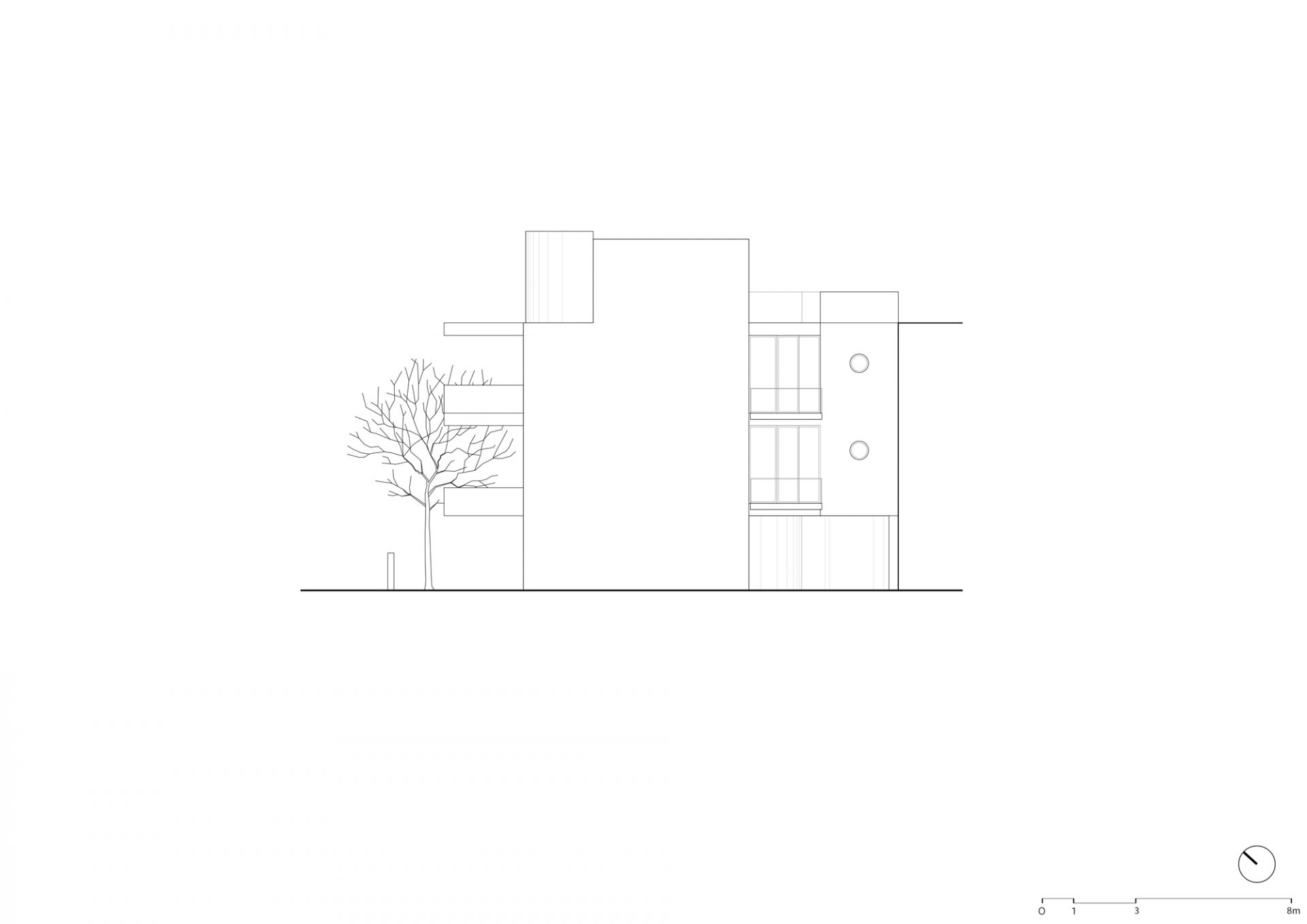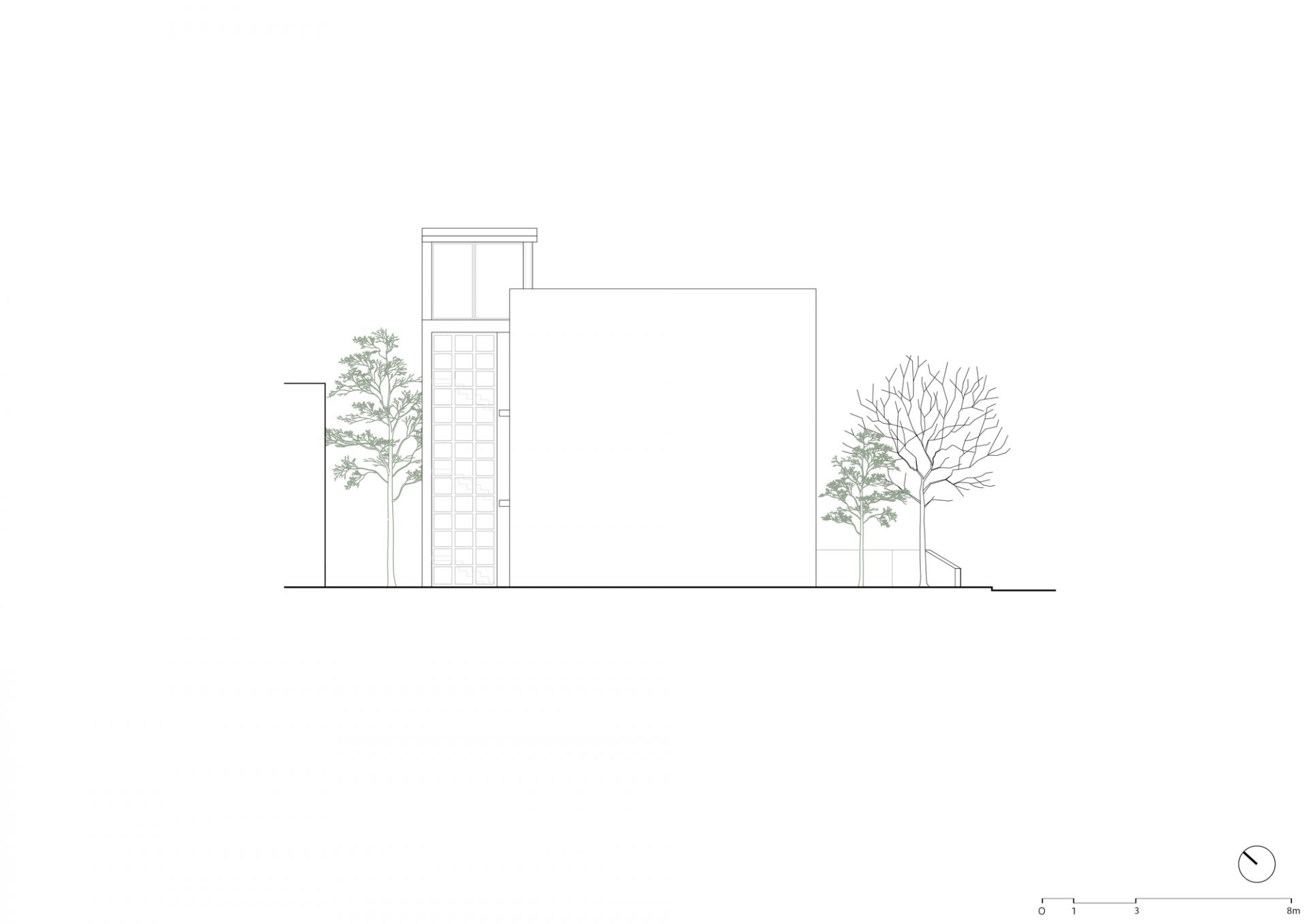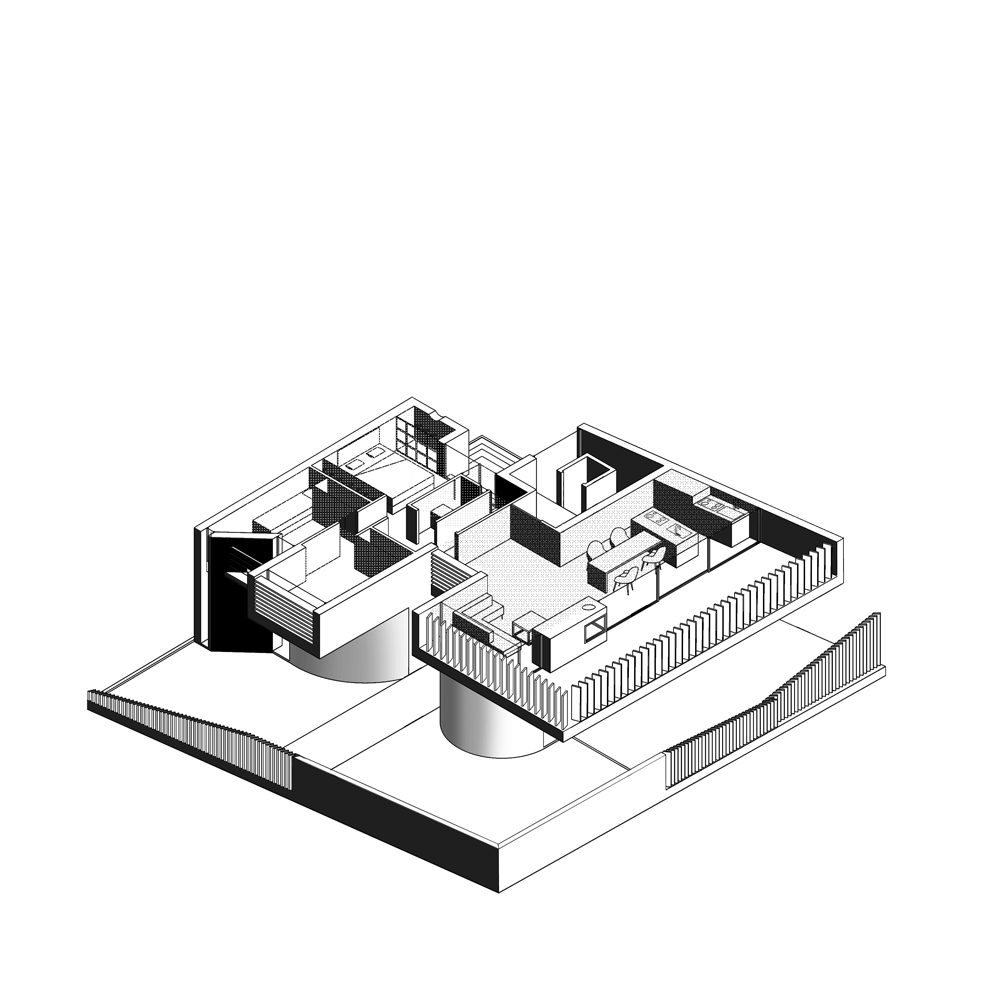 The roof is following the exact same principals of curvy structures that appear to be more user-friendly but also allow for calmer spatial attributes to be given.
The façade is formed by rows of wooden blinds that give the structure an ever-changing appearance, offering at the same time different shading options, according to the user's needs. As of that they can be entirely open, semi-closed or totally closed, on one or both levels, adding to a playful flowing impression.