Type of Project:
Residential
Location:
Aegina Island, Attica, Greece
Completion Year:
Due in 2024
Gross Built Area:
190m2
The holiday home ''Caravan House'', located in Vathy, Aegina Island has northerly views towards the Argosaronic Sea and southerly views towards a rocky Mediterranean landscape and was designed to accommodate a family of four travelers. Their main criterion was the connection with nature which determined the architectural composition.
The challenge was to limit the building footprint and keep the plot as free as possible, minimally altering the natural landscape. The existing wild pistachio, olive and almond trees are preserved and guide the outdoor life of the family. The dry-stone walls that run through the plot, perhaps the most important anthropogenic intervention for the organization of arable land for centuries, is reintroduced in the same spot and arranges the different levels of the residence, both externally and internally.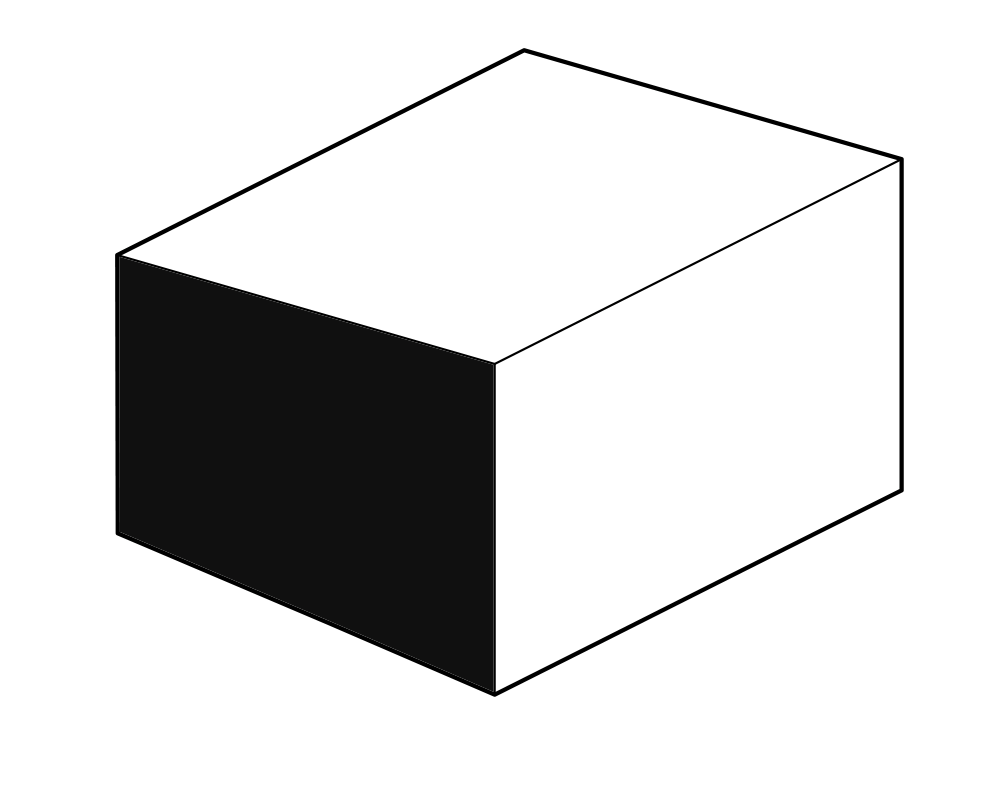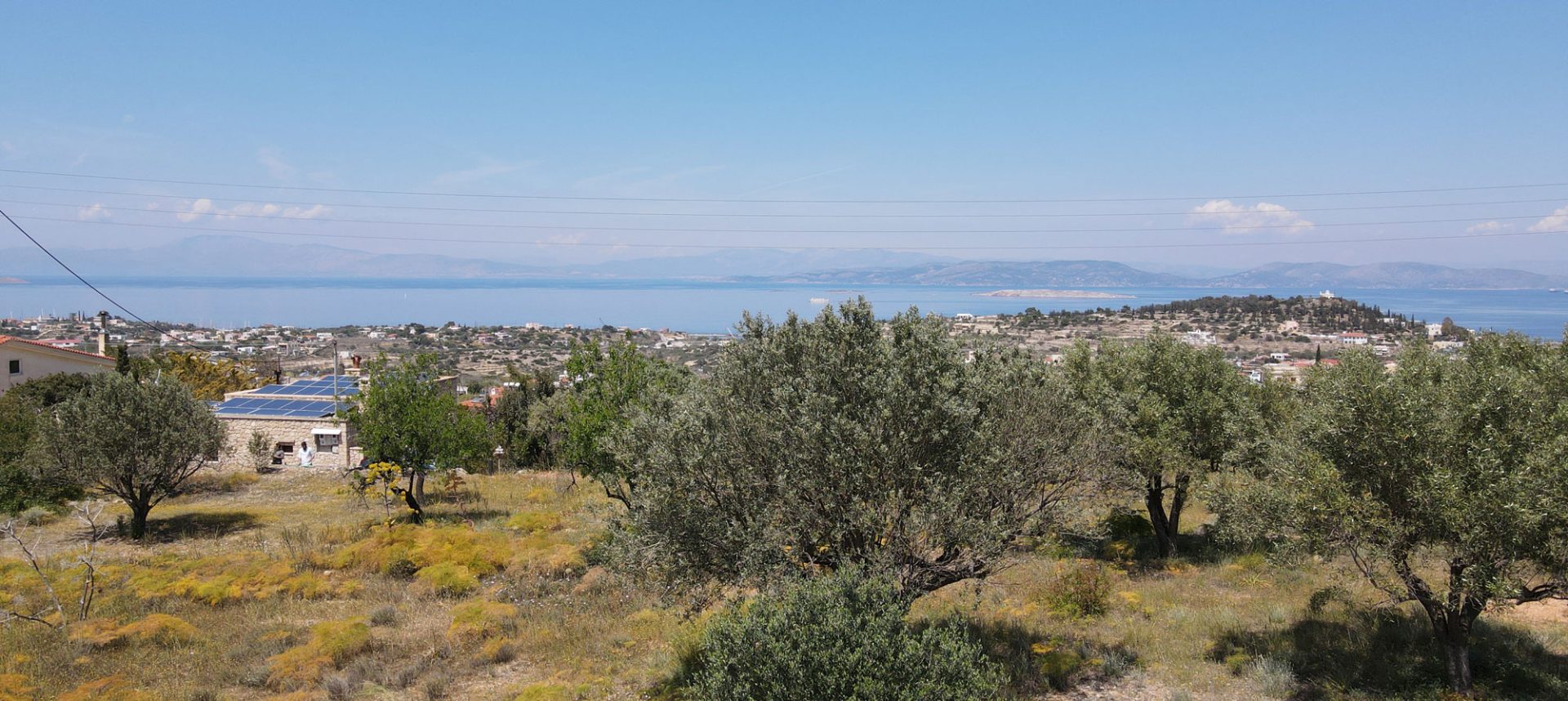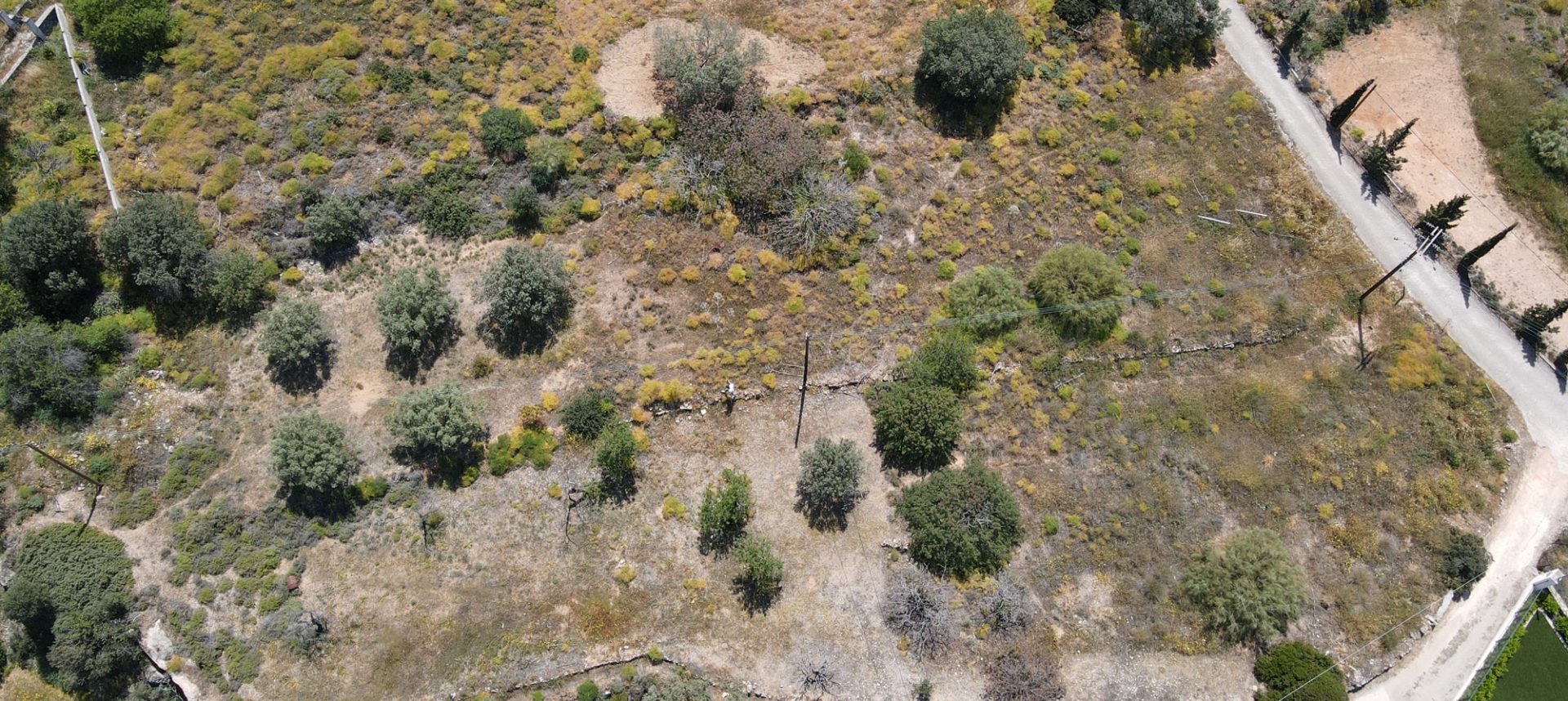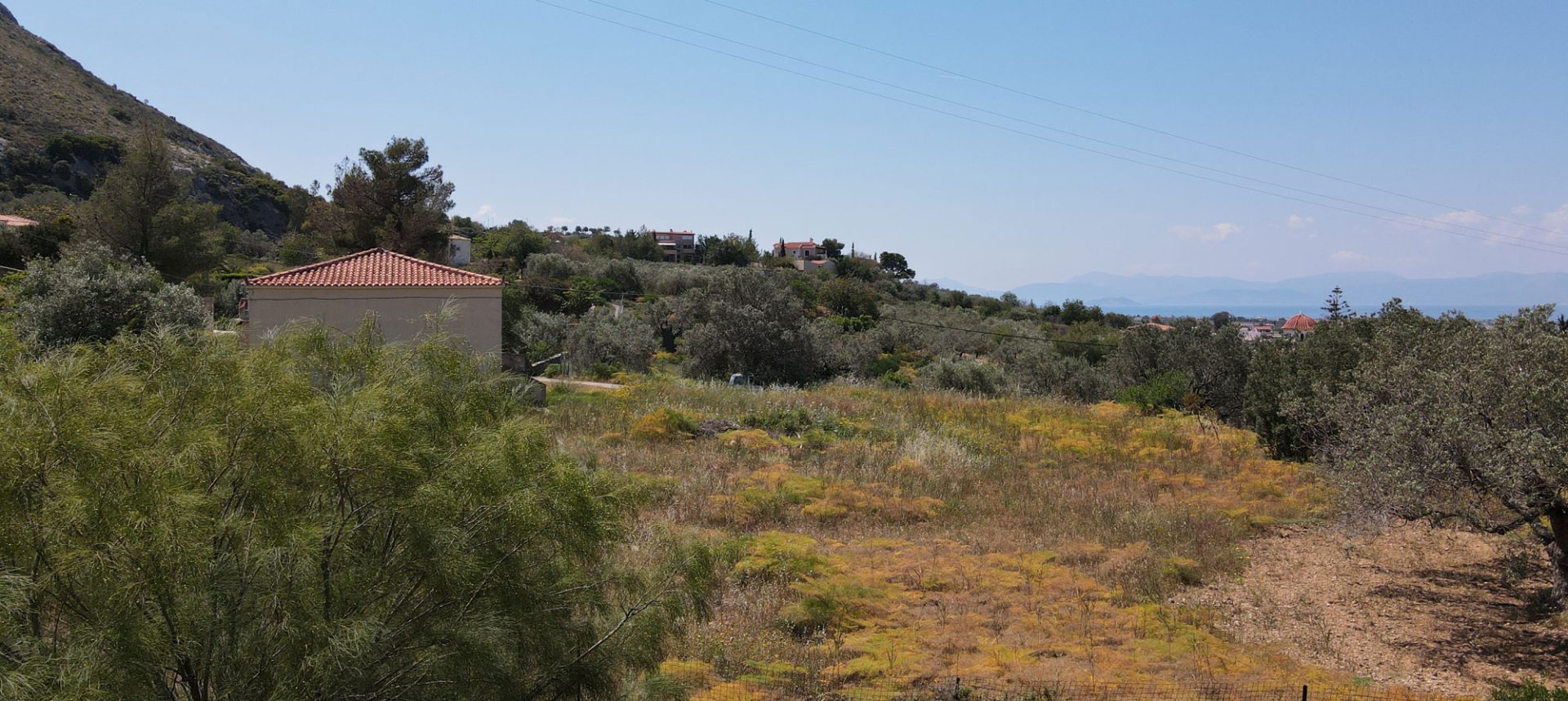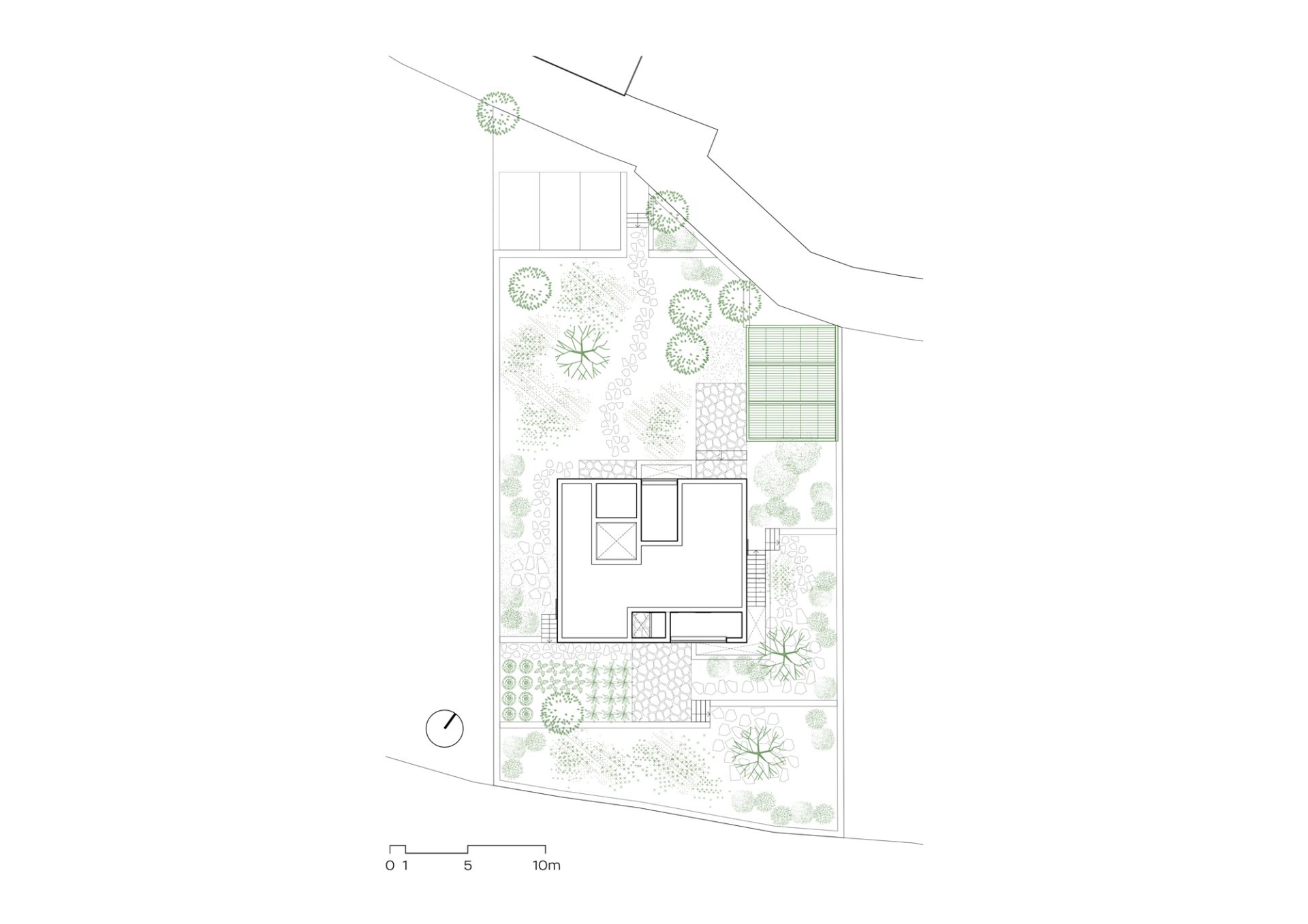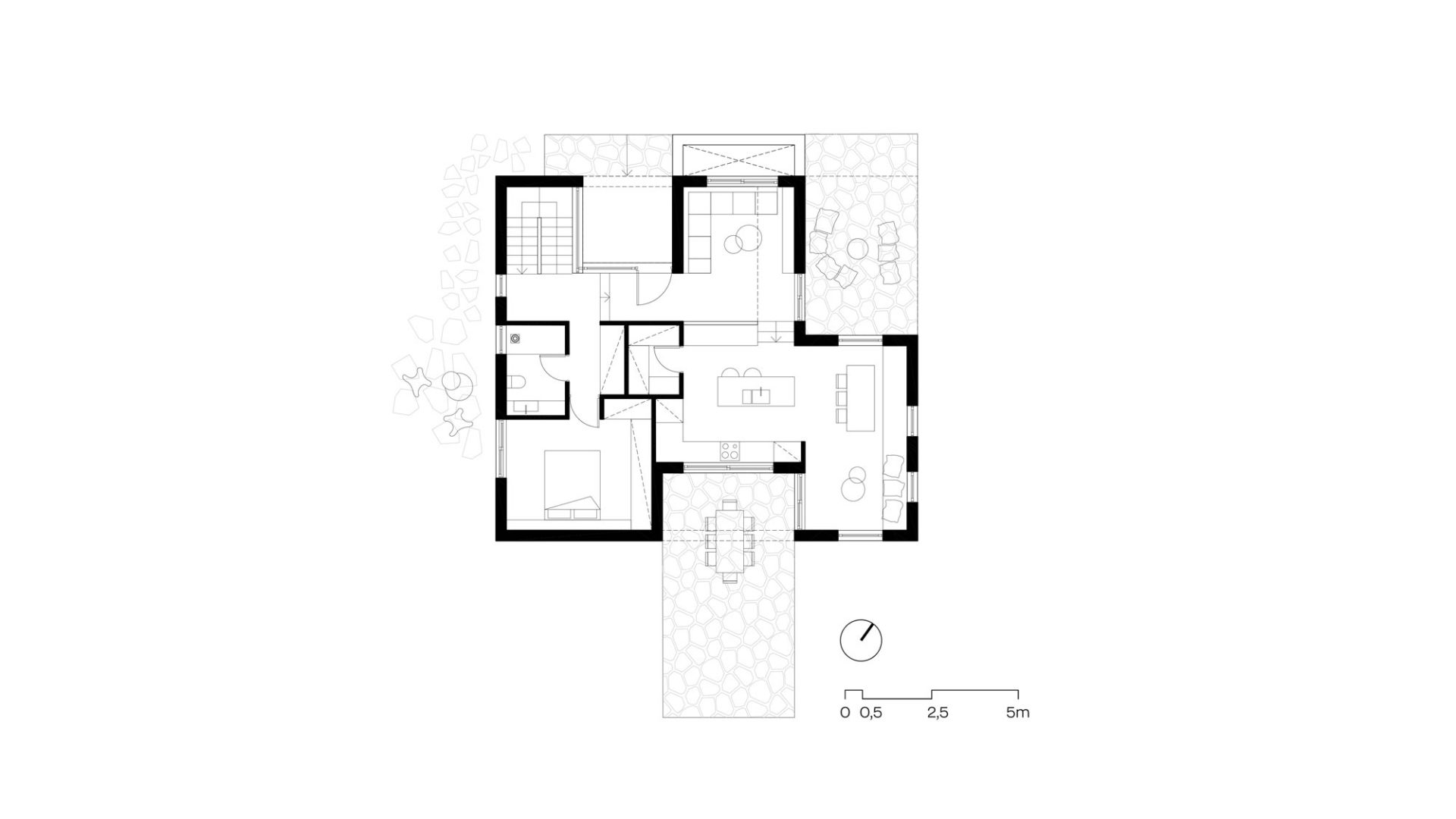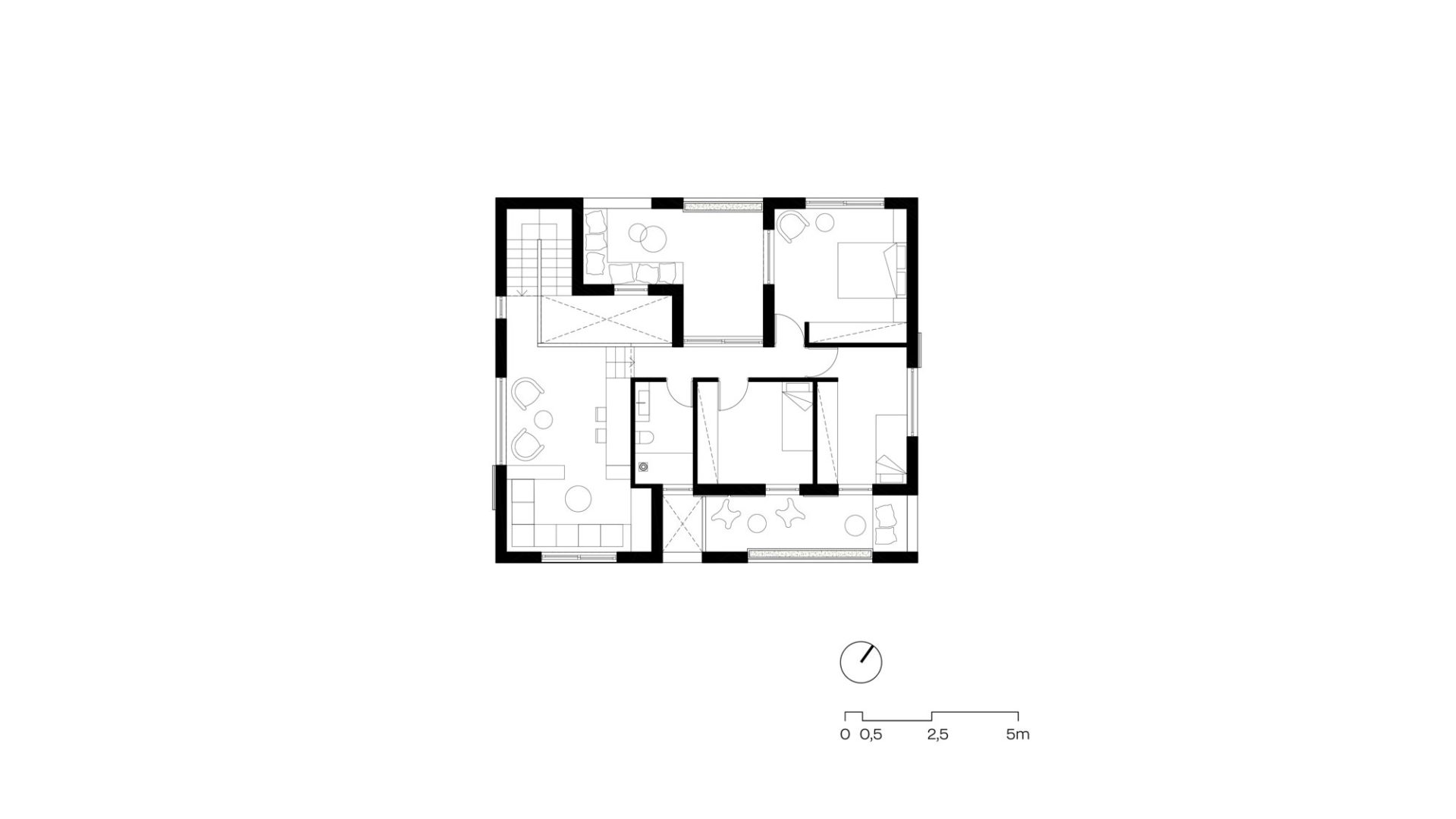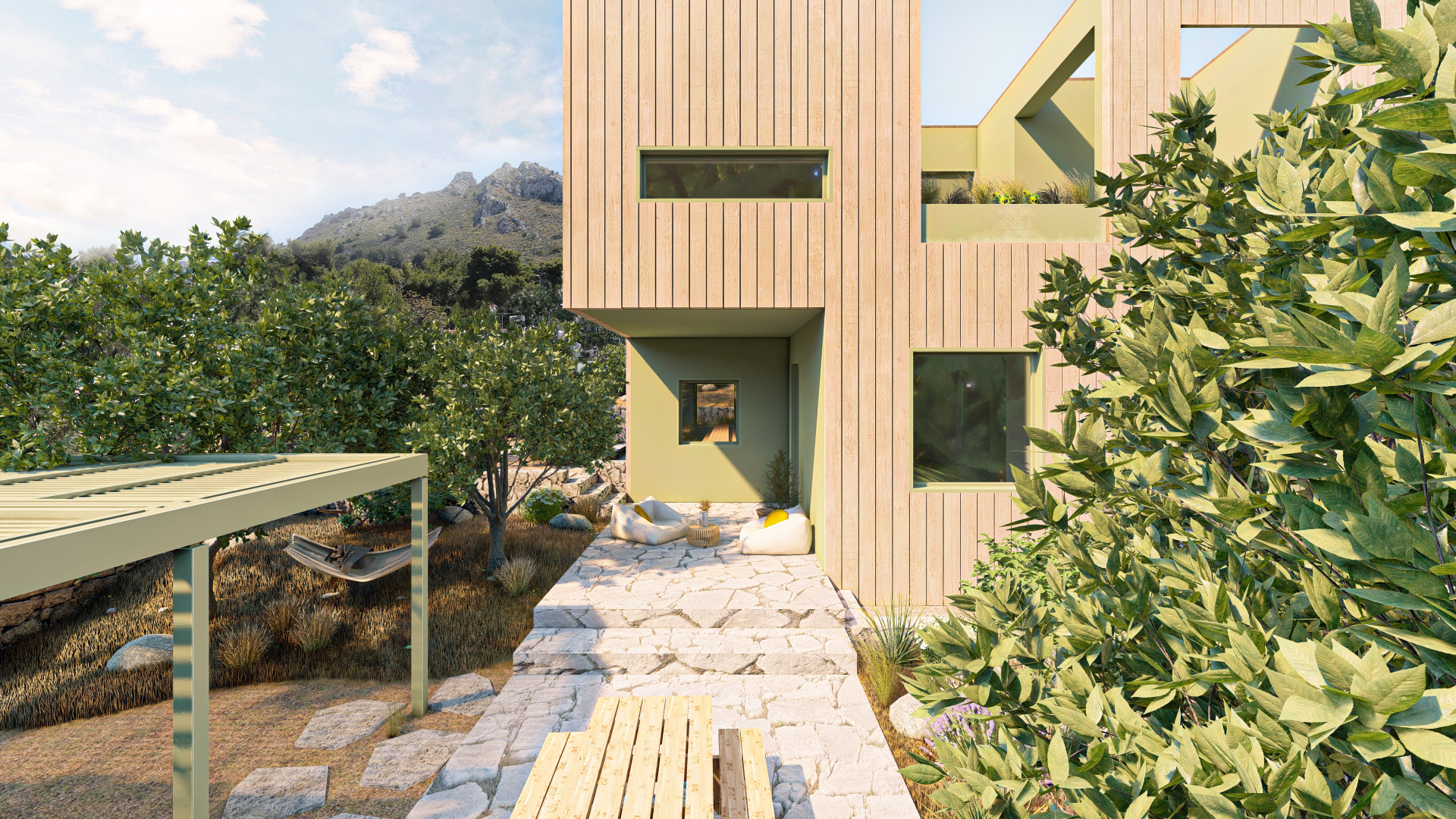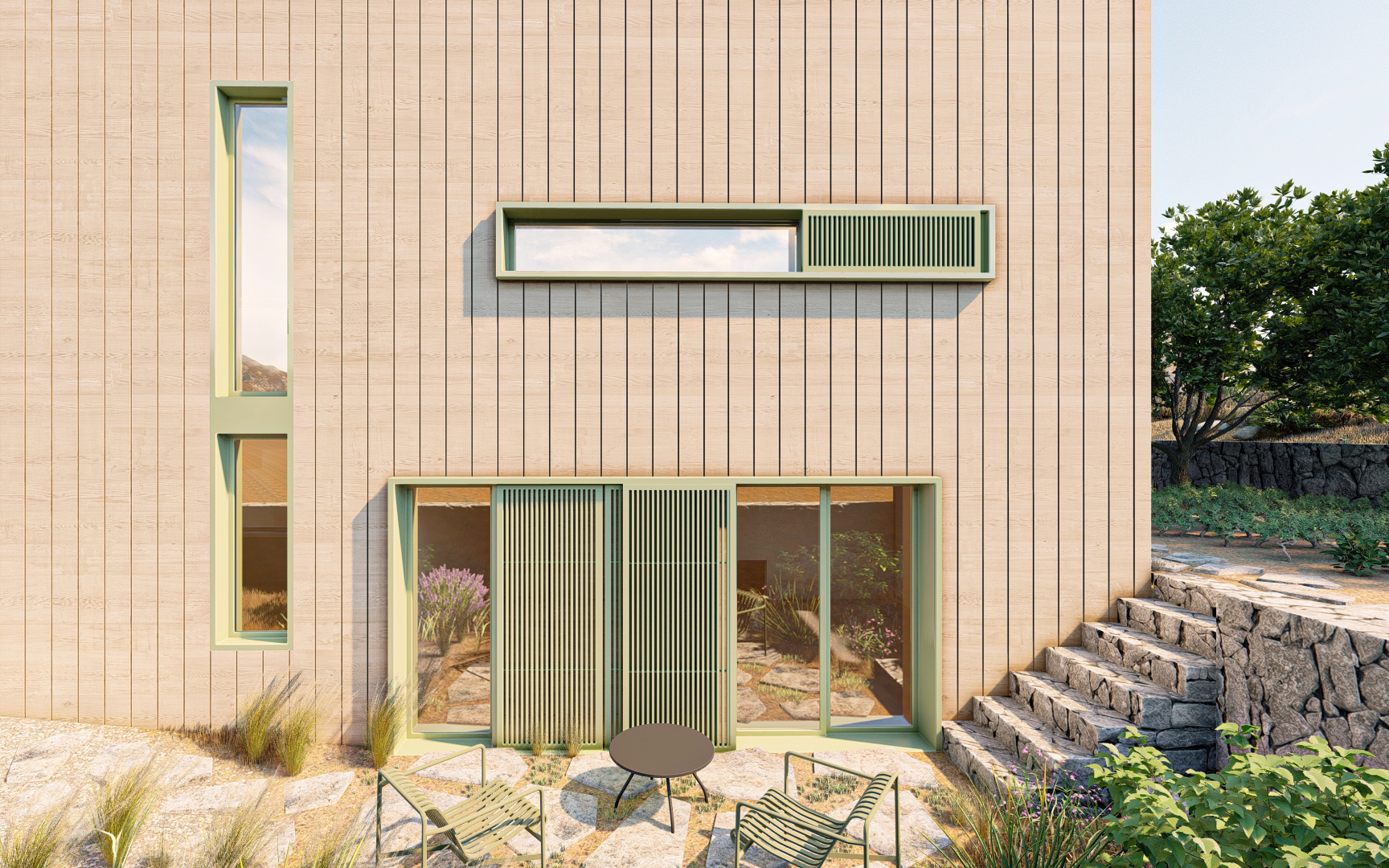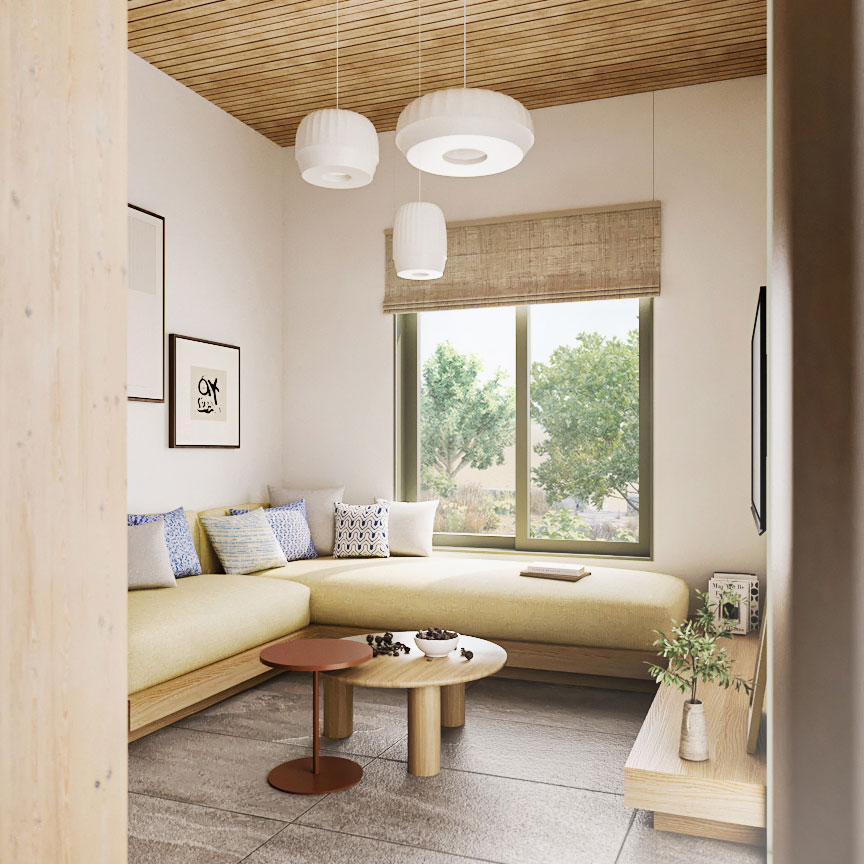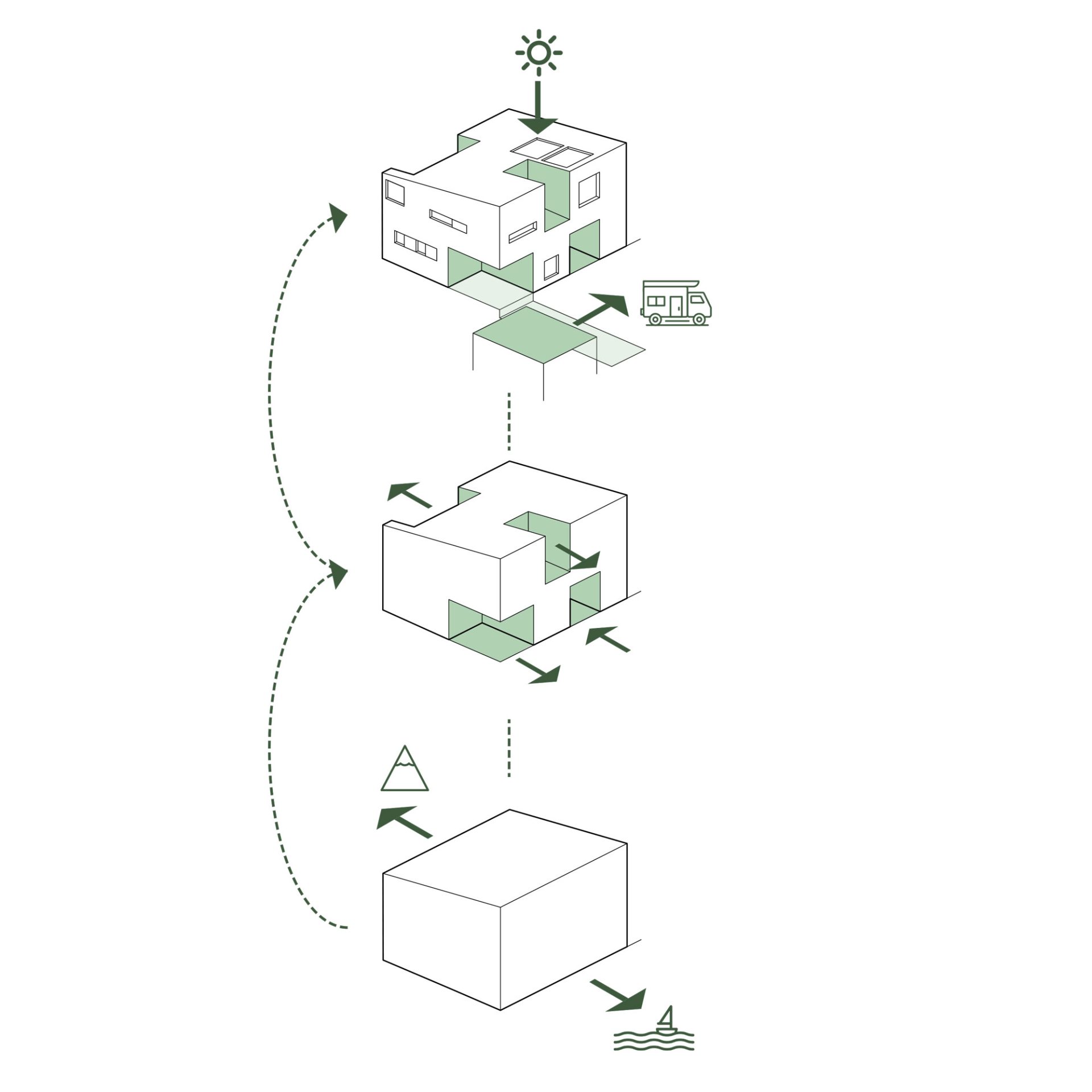 The main design axis is the living scenario. The residence is designed inside-out with great focus on the client requirements regarding the interior spaces. Each use is designed in the necessary space to meet the needs of the family. Spatially this was achieved by the partitioning of the floor plan into independent small units, through multiple levels, optical escapes, and voids in space. A neutral palette of wooden floors and white walls, creates a backdrop for the composition of each "corner of the residence" with freedom in materials and colors (ceramic tiles, colored fabrics, wooden bookcases, etc.). Each space has its own character and at the same time is harmoniously connected to the rest of the residence.
As a result of the floor plan, the massing of the house shows the same division: Parts are removed from a simple geometric cube -made of structural timber- creating outdoor or semi-outdoor relaxation corners. These "bites" are coated with pistachio colored plaster which differentiates them from the main body, integrating the volume into the natural landscape. The main semi-outdoor area is also the point of articulation of the living spaces including the family's caravan, which occasionally functions as a guest house. Nothing protrudes from the main volume, except for the window frames, each of which frames a different view of the Argosaronic, the rocky southern landscape, the planted courtyard, the family's vegetable garden.