Type of Project:
Residential
Location:
Penteli, Attica, Greece
Completion Year:
Due in 2023
Gross Built Area:
735 m2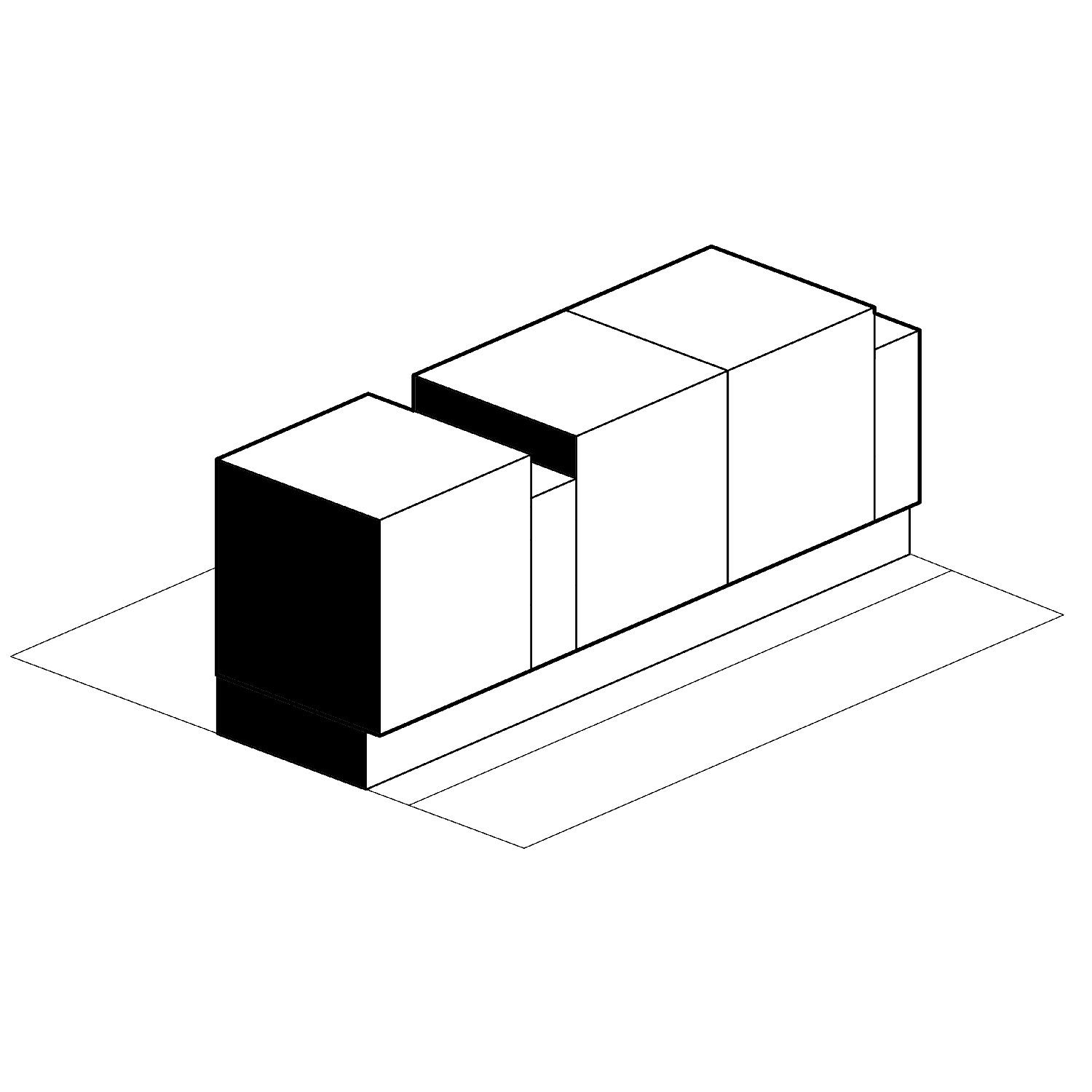 Pine Residences are six two-storey houses located in Penteli, a green suburb of Athens at the foot of Mount Pentelicus.
The area is characterized by lush vegetation with tall pine trees, which were a creative parameter of the design. The entrance into the housing complex, which is located at a lower level than the road, is from the north side of the plot, by Eleftheriou Venizelou Avenue. The planted slopes on either side of the entrance create the dividing "threshold" between private and public space.
The main characteristic of the composition is the contrast of the stone ground floor base with the white-rendered main body of the building. The ground level stone volume includes the entrances of three maisonettes as well as the two central staircases that channel the residents to the upper floors and the underground parking. The solid elements of the facades come into constant dialogue with the light perforated railings and wooden fins of the balconies.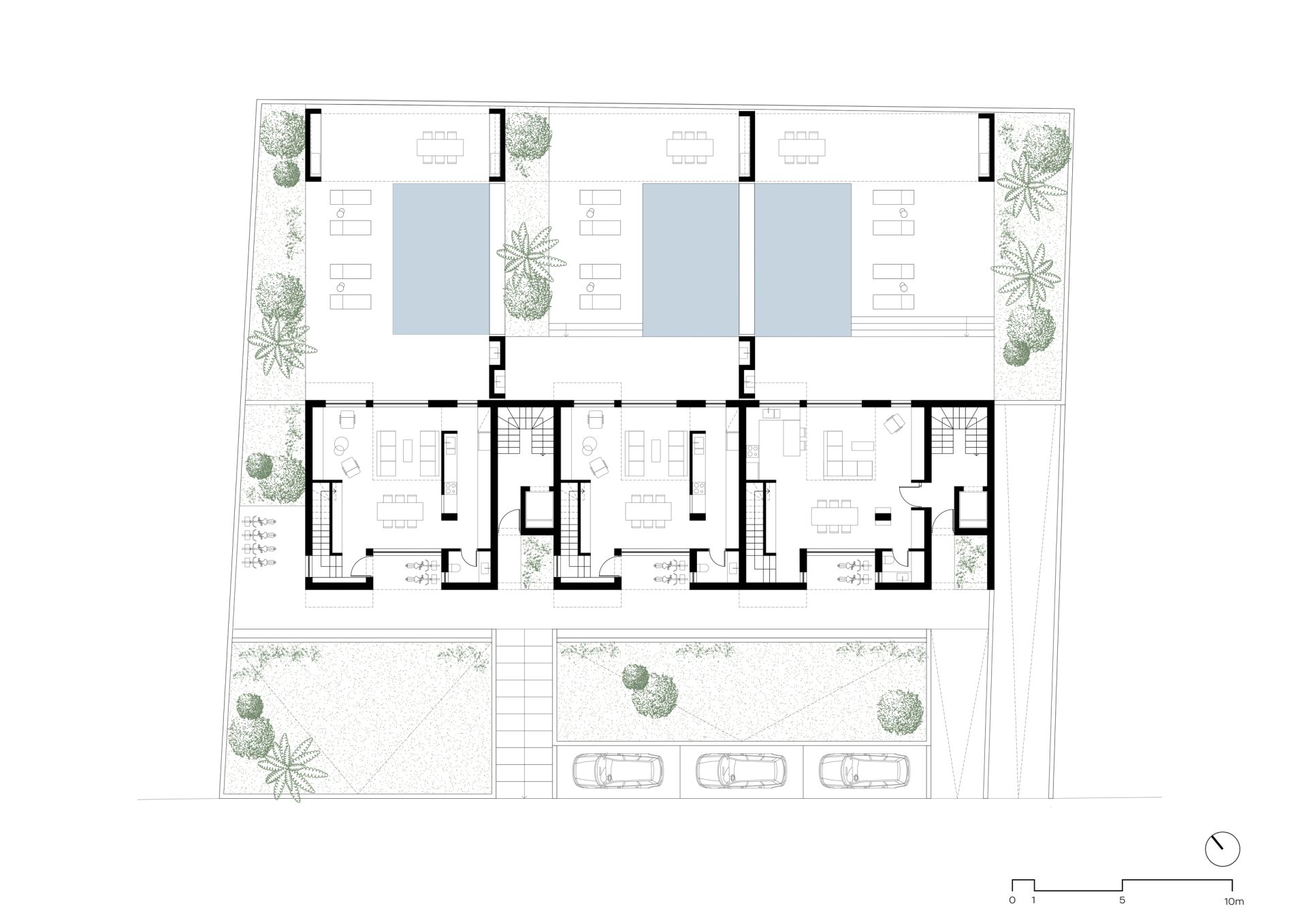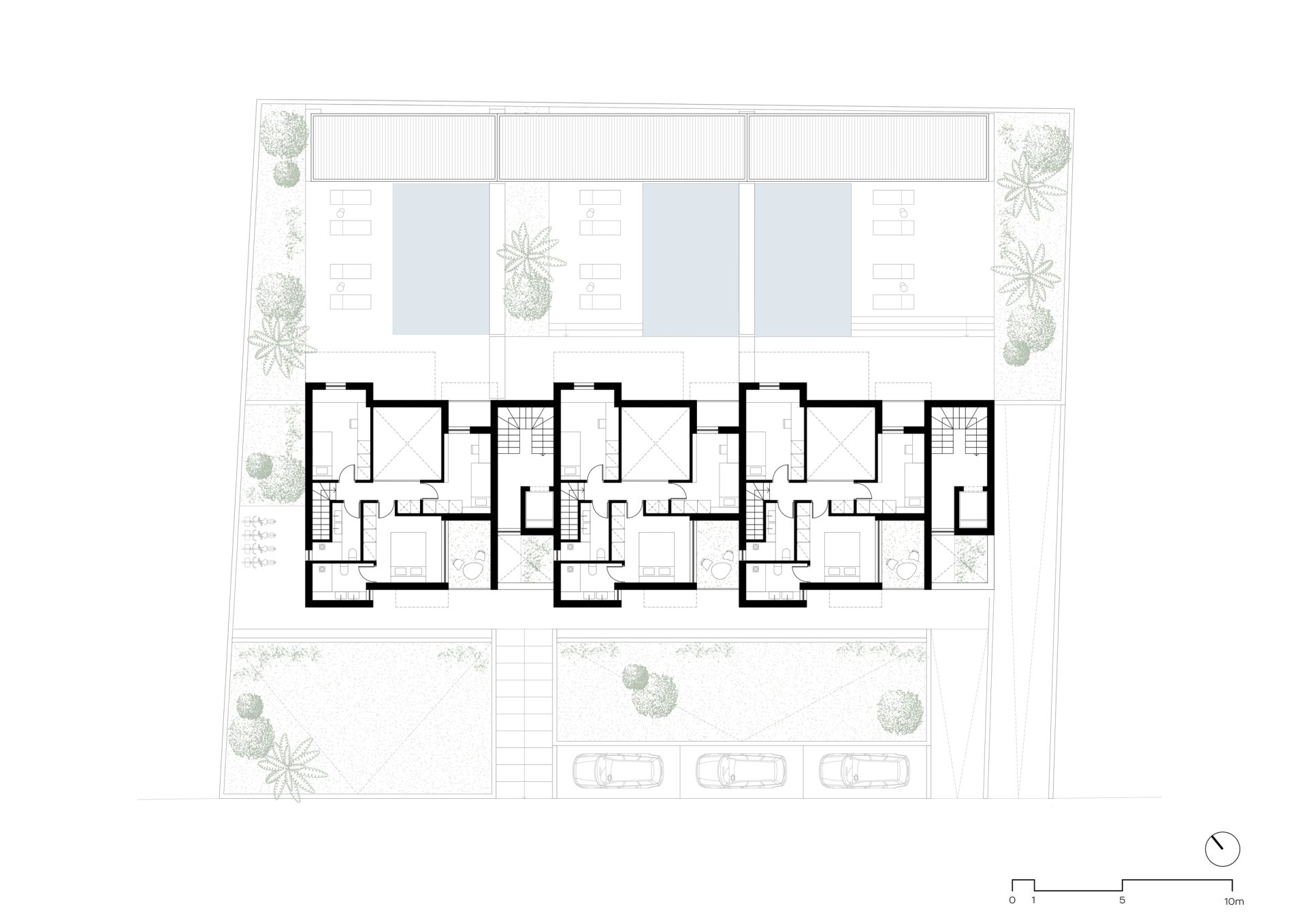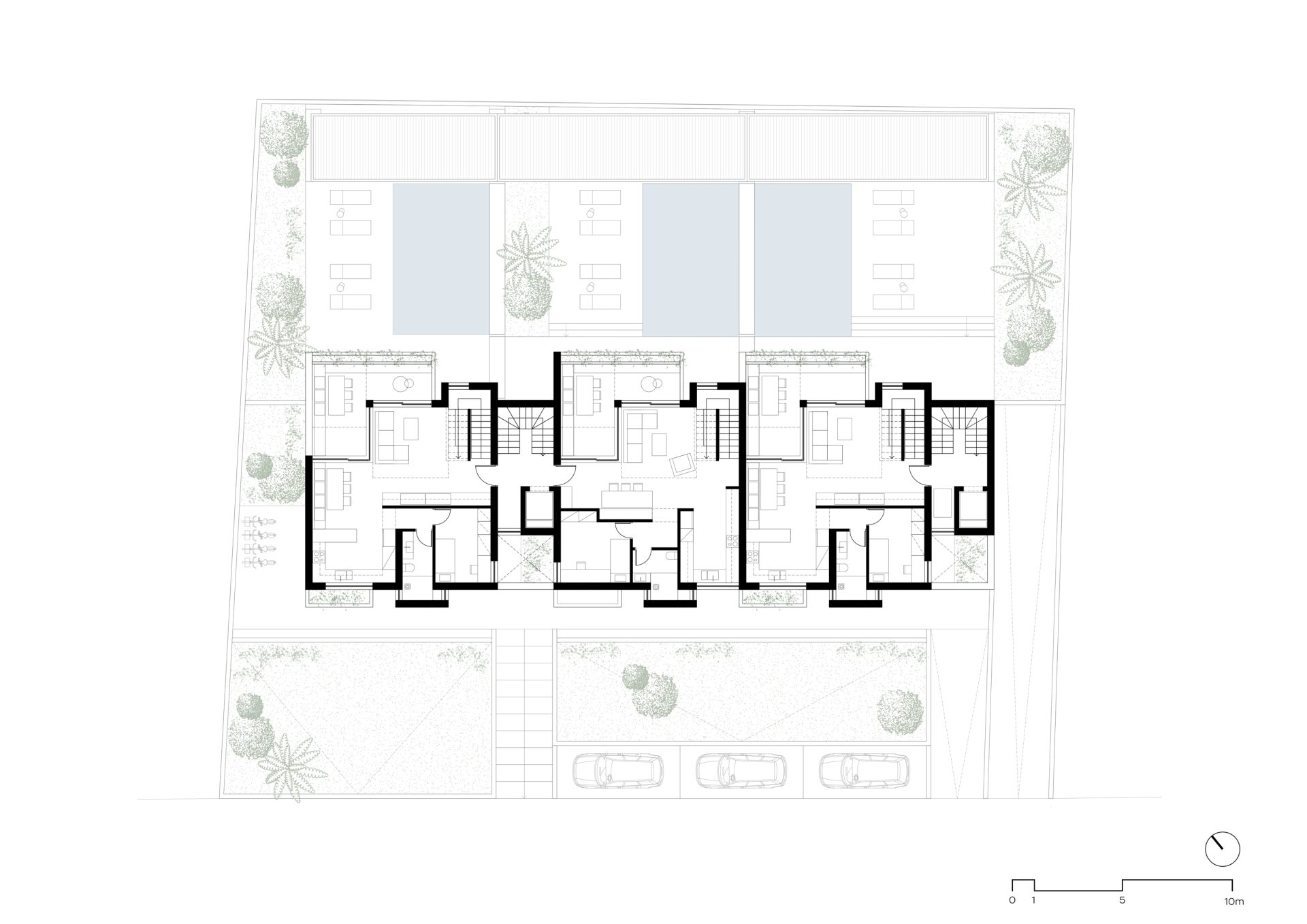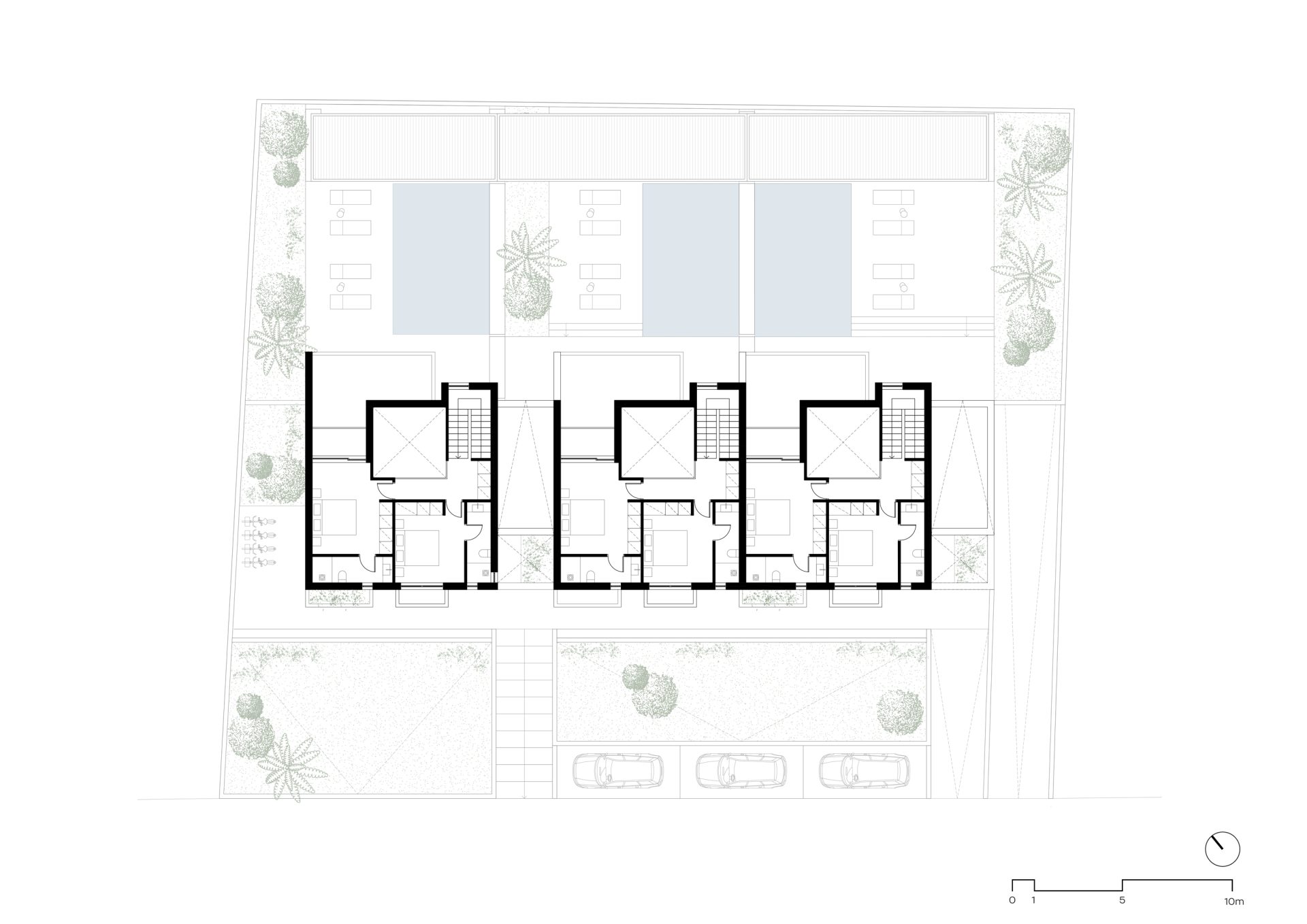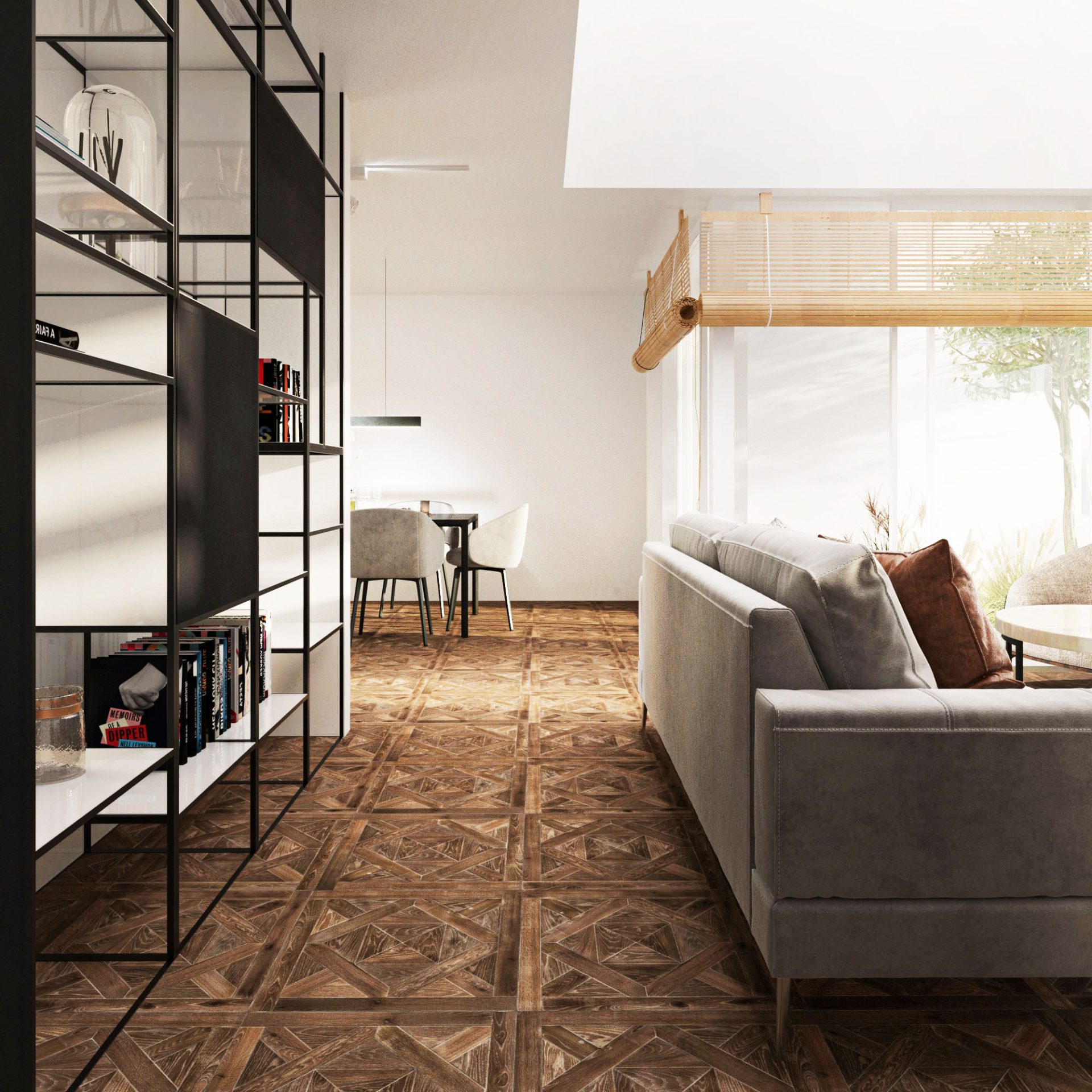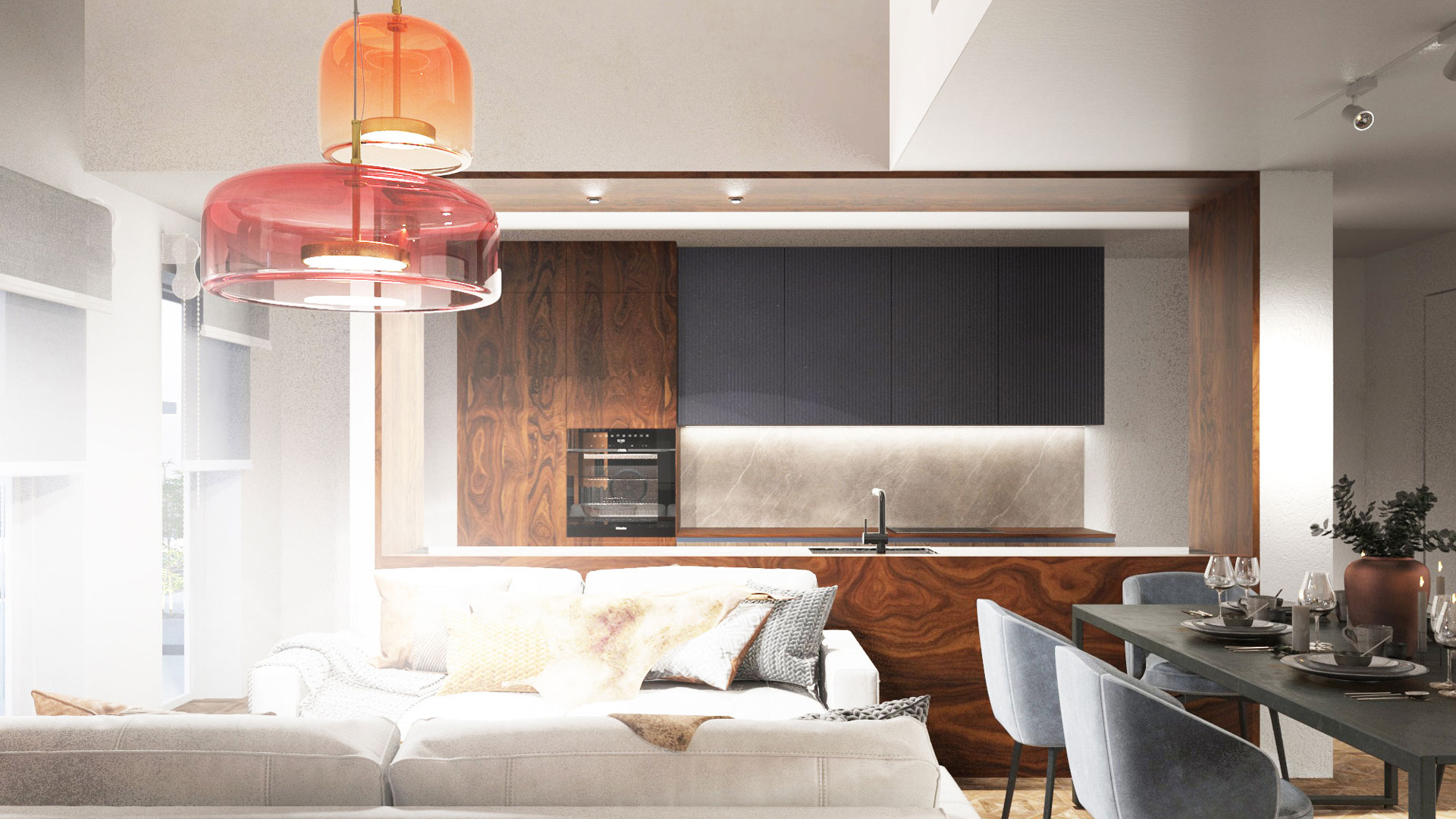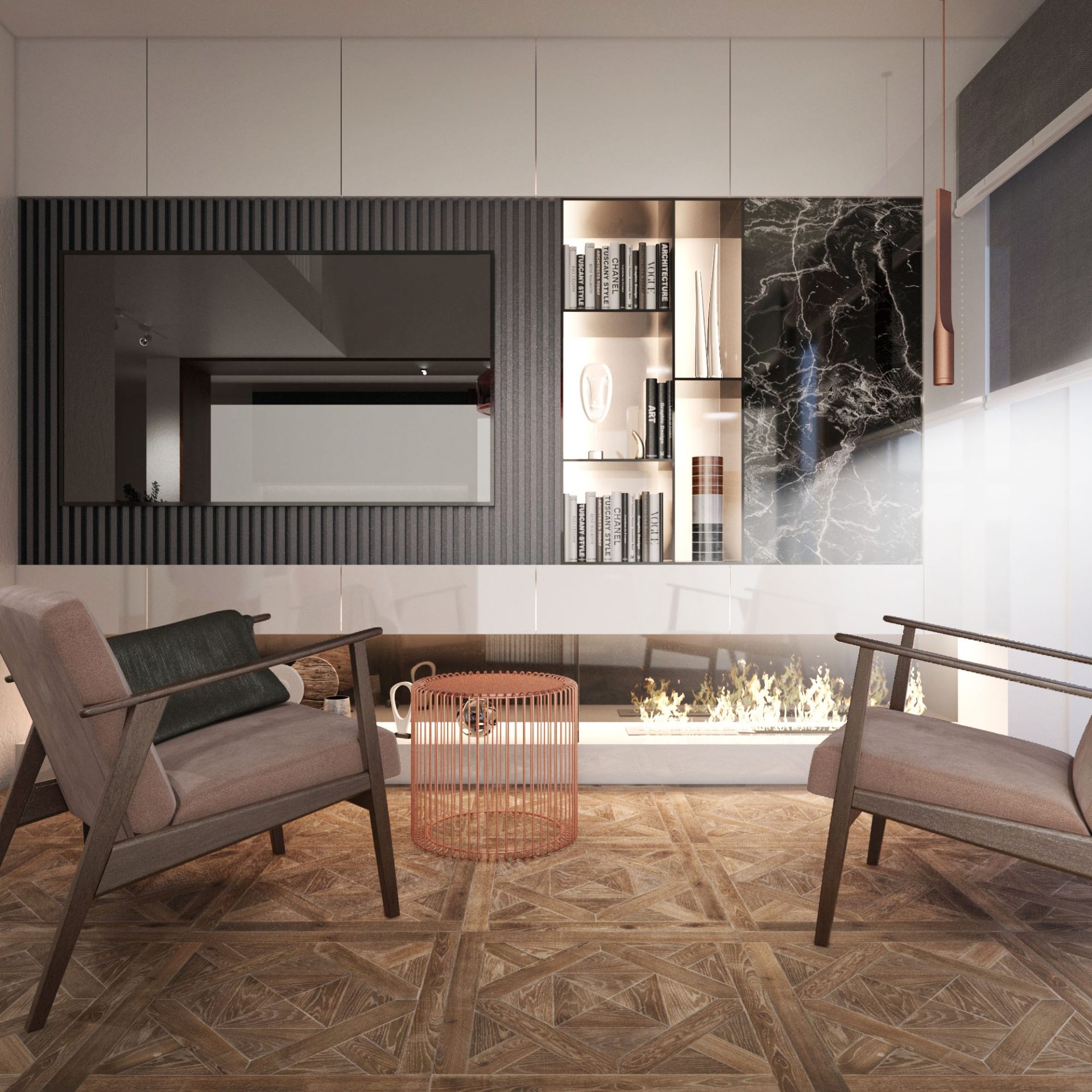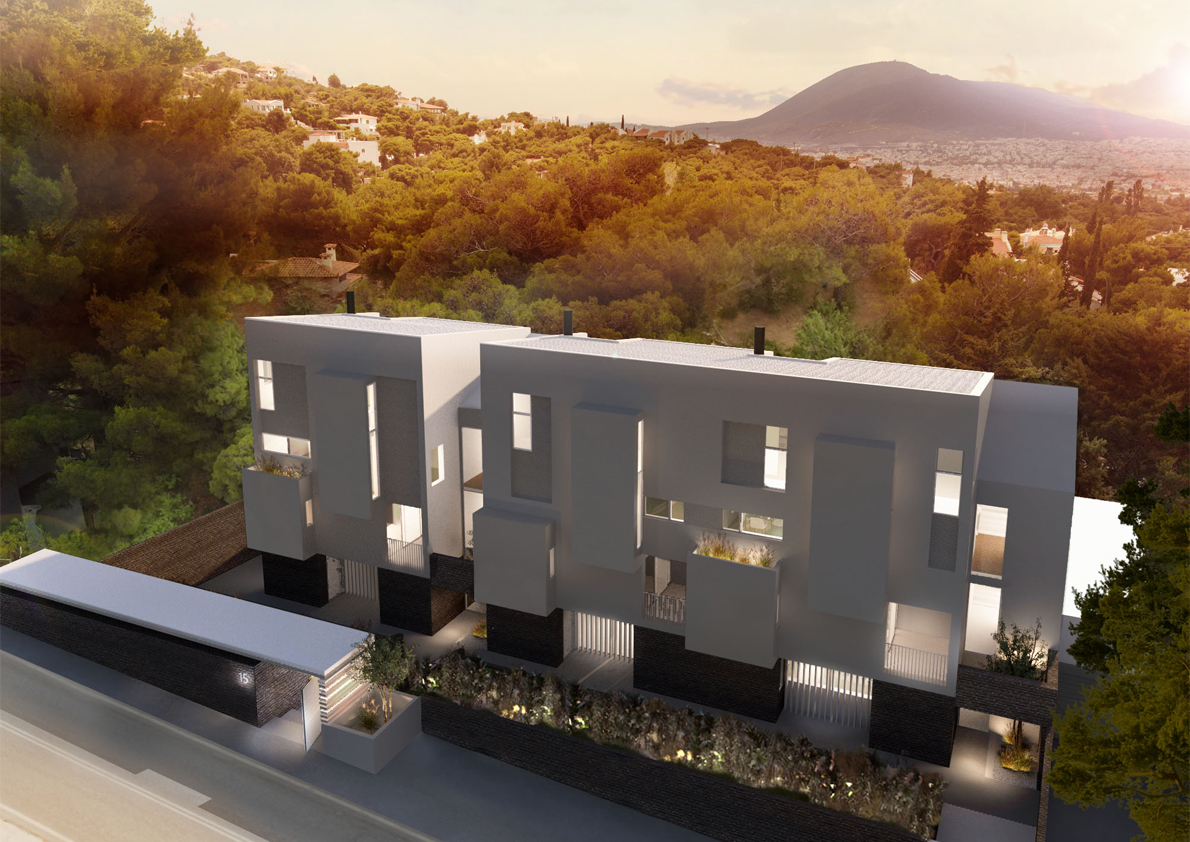 The three ground floor residences are defused in private gardens on the south side of the plot through large openings that achieve a beautiful dialog of indoor and outdoor space. The upper floors are divided into smaller white cubes with sloping roofs that mark either the maisonettes or the main circulation.
A subtraction of volume creates more introverted semi-open spaces and spacious projective balconies for the upper dwellings. This design gesture fulfils the intense view of greenery enjoyed at ground level for the residents. The connection of internal space and external garden is achieved through the orientation of the main living spaces and large openings.
Each maisonette has a spacious living area with open plan kitchen, a master suite and two bedrooms. The interior is dominated by white plastered walls, timber flooring and wooden luxurious built-in furniture.