Type of Project:
Residential
Location:
Katsaronas, Milos, Greece
Completion Year:
Due in 2025
Gross Built Area:
207,34 m2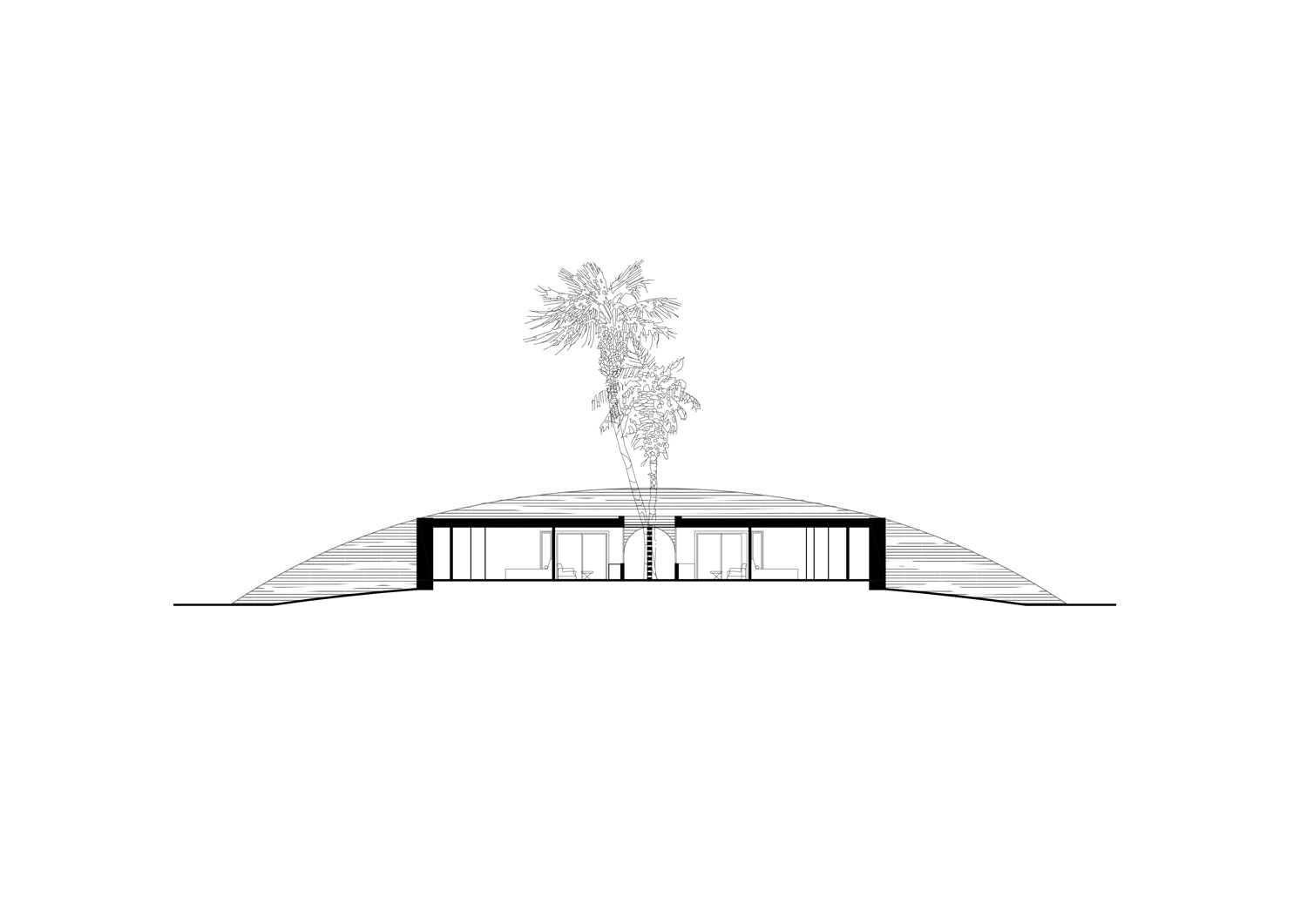 Lωtos, as the name suggests, is meant to be a place where memories fade out and pleasure kicks in. It draws inspiration from the Odyssey itself and the morphology of the peculiar fruit with the strange effects. The site is located in Milos Island, in a rural site, stepping away from civilization-related-nuisances, but also being equally away from the island's main facilities.
In the triangular site, the proposal engraves a circular form which hosts three pairs of rooms. These vessels of life are being enveloped by three major crescent Moon shaped walls that define private areas for the ''oblivion'' to take place. Between those rammed earth walls, private pools and relaxation areas with varying character are found. The main movement axes are shaped by these strong walls, giving the guest, along with the unusual materials, a heterotopic feeling.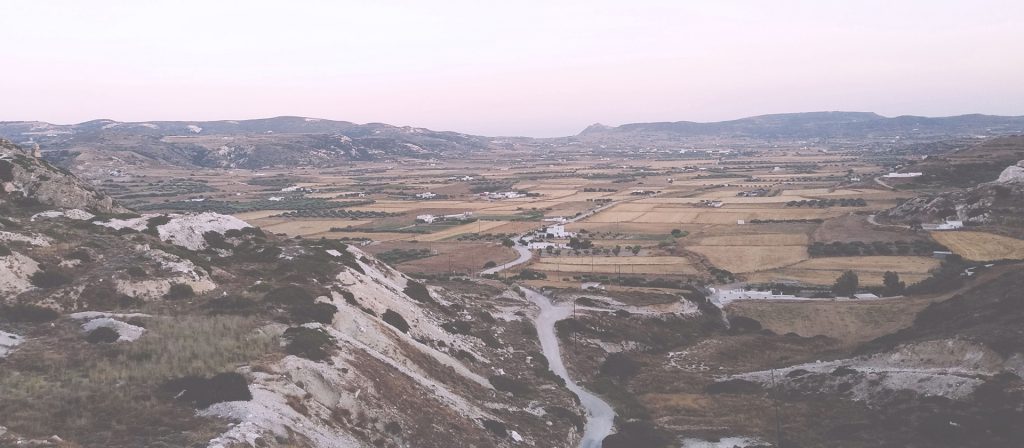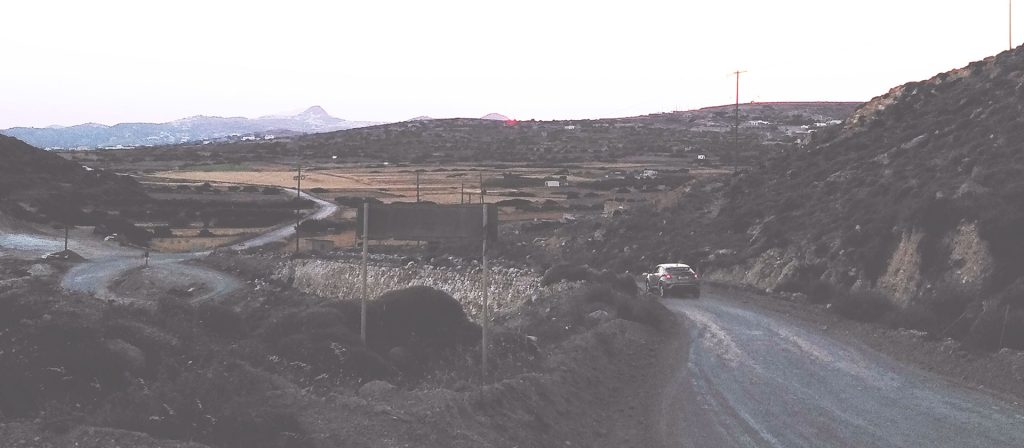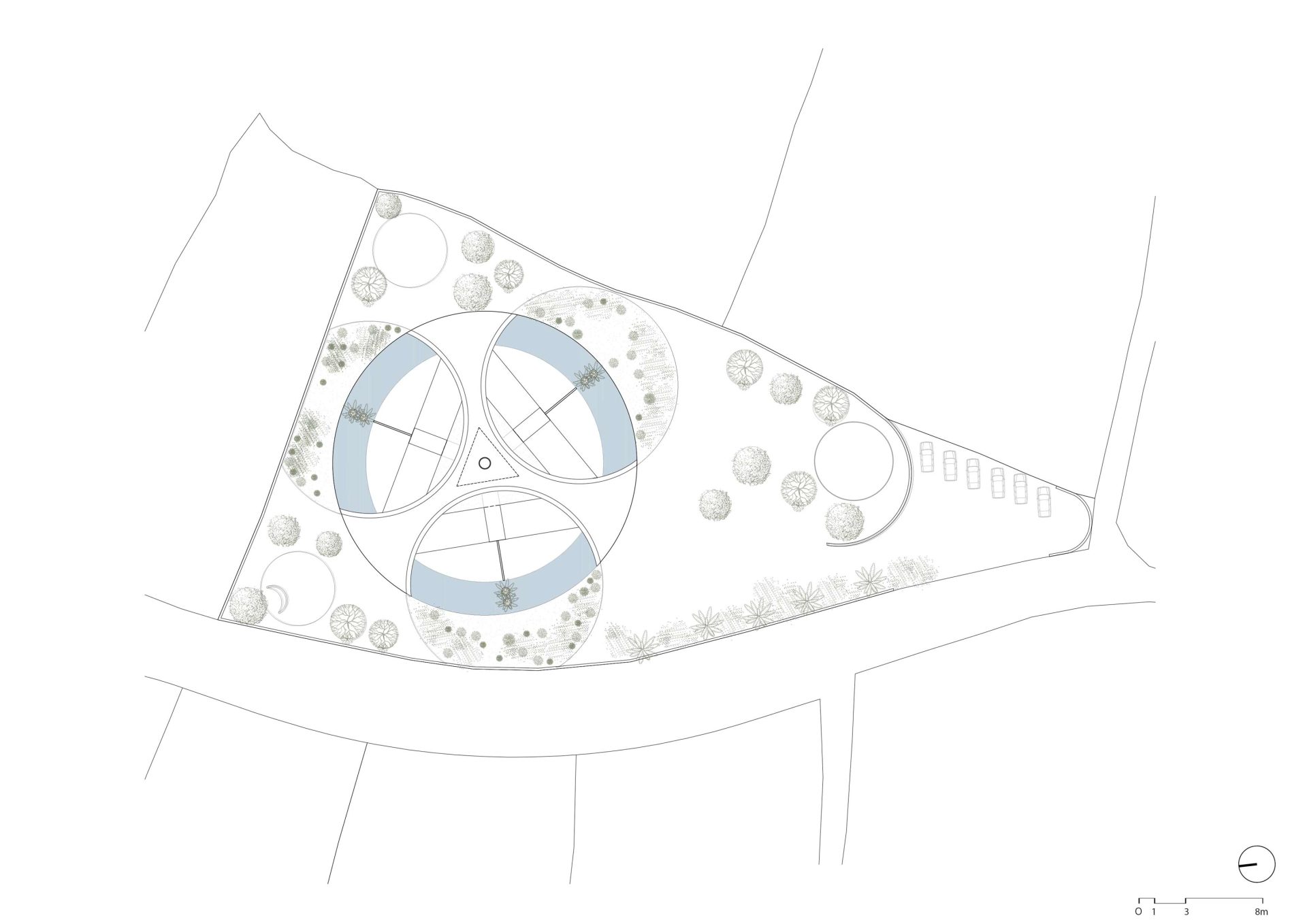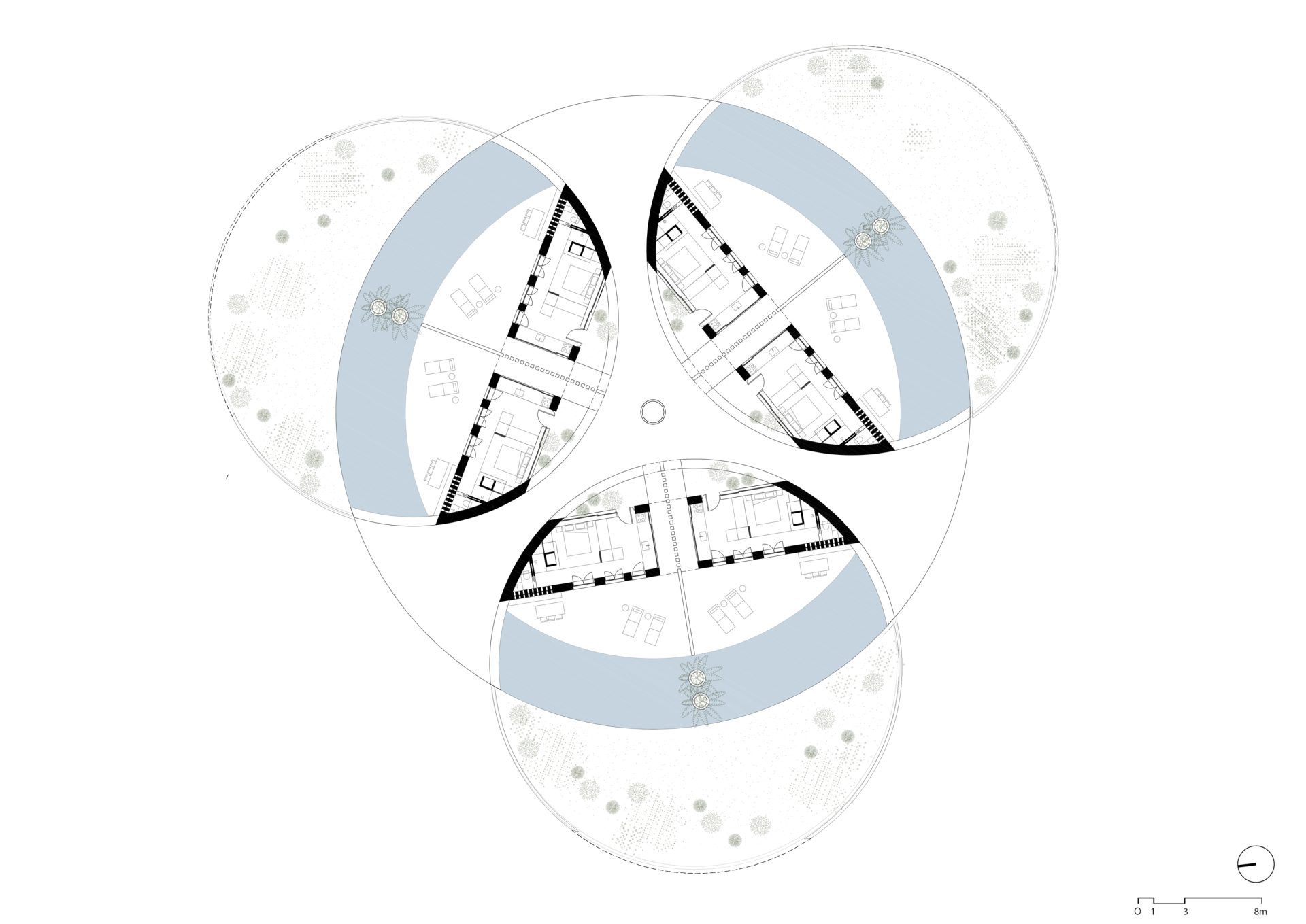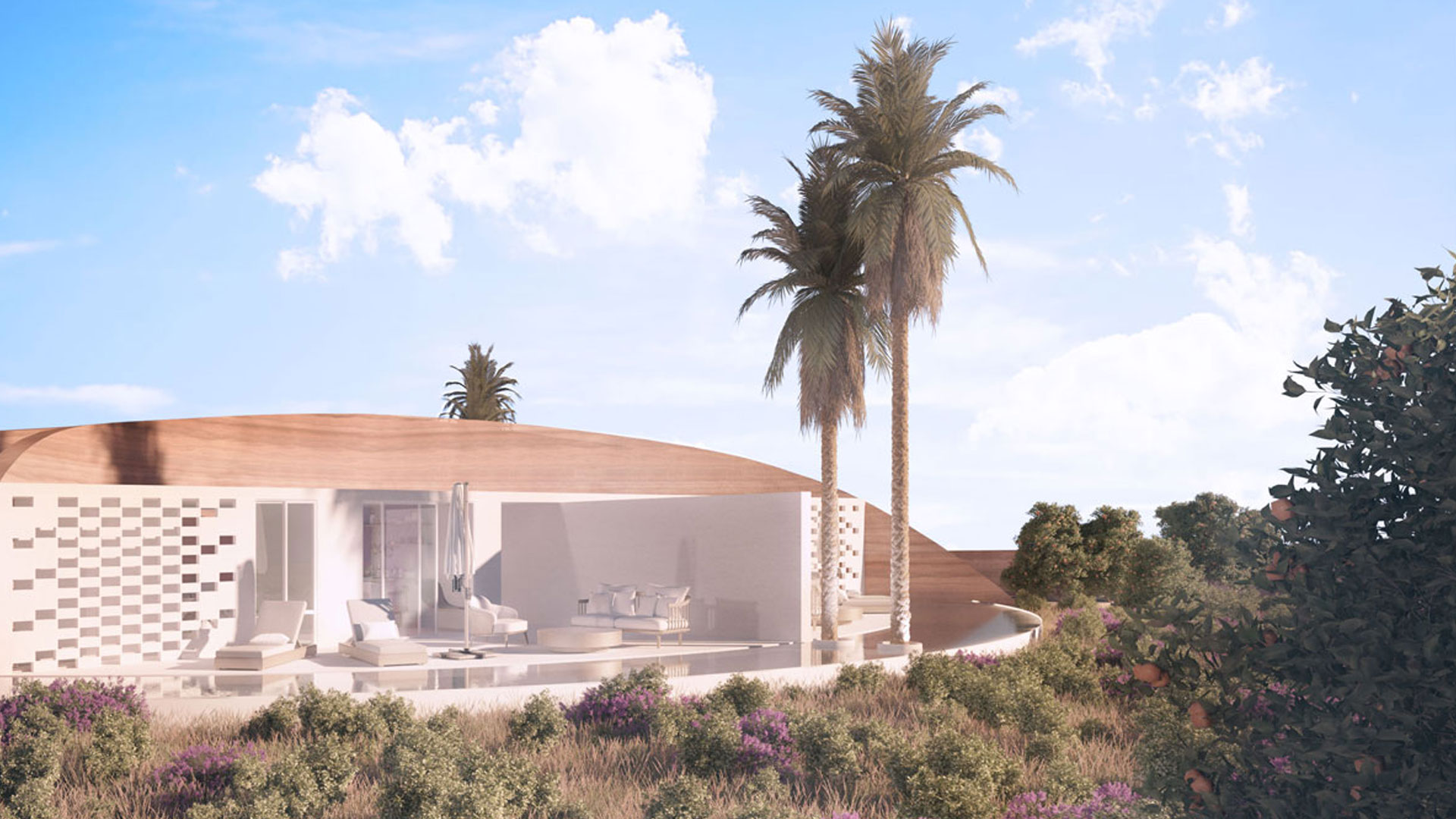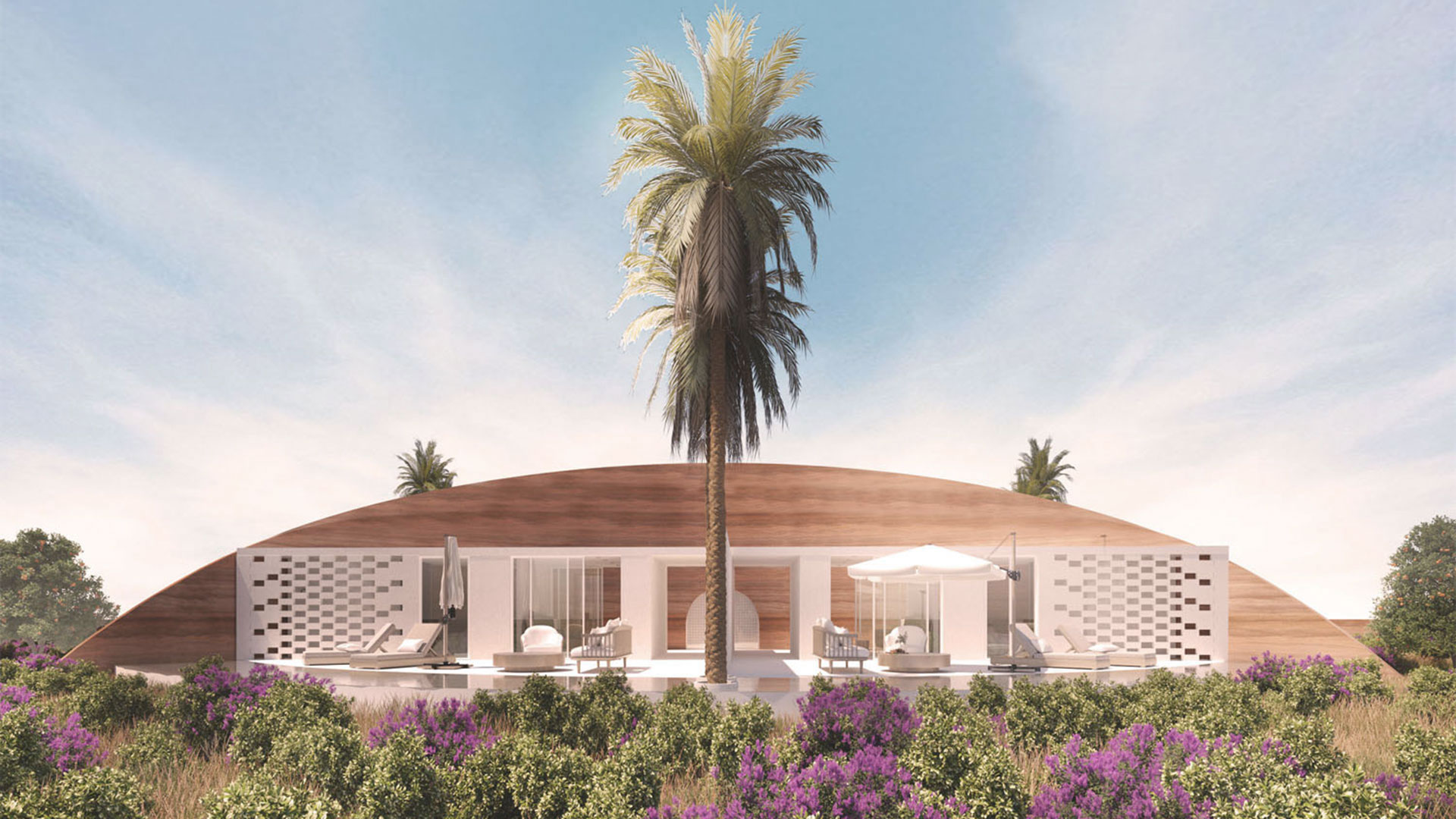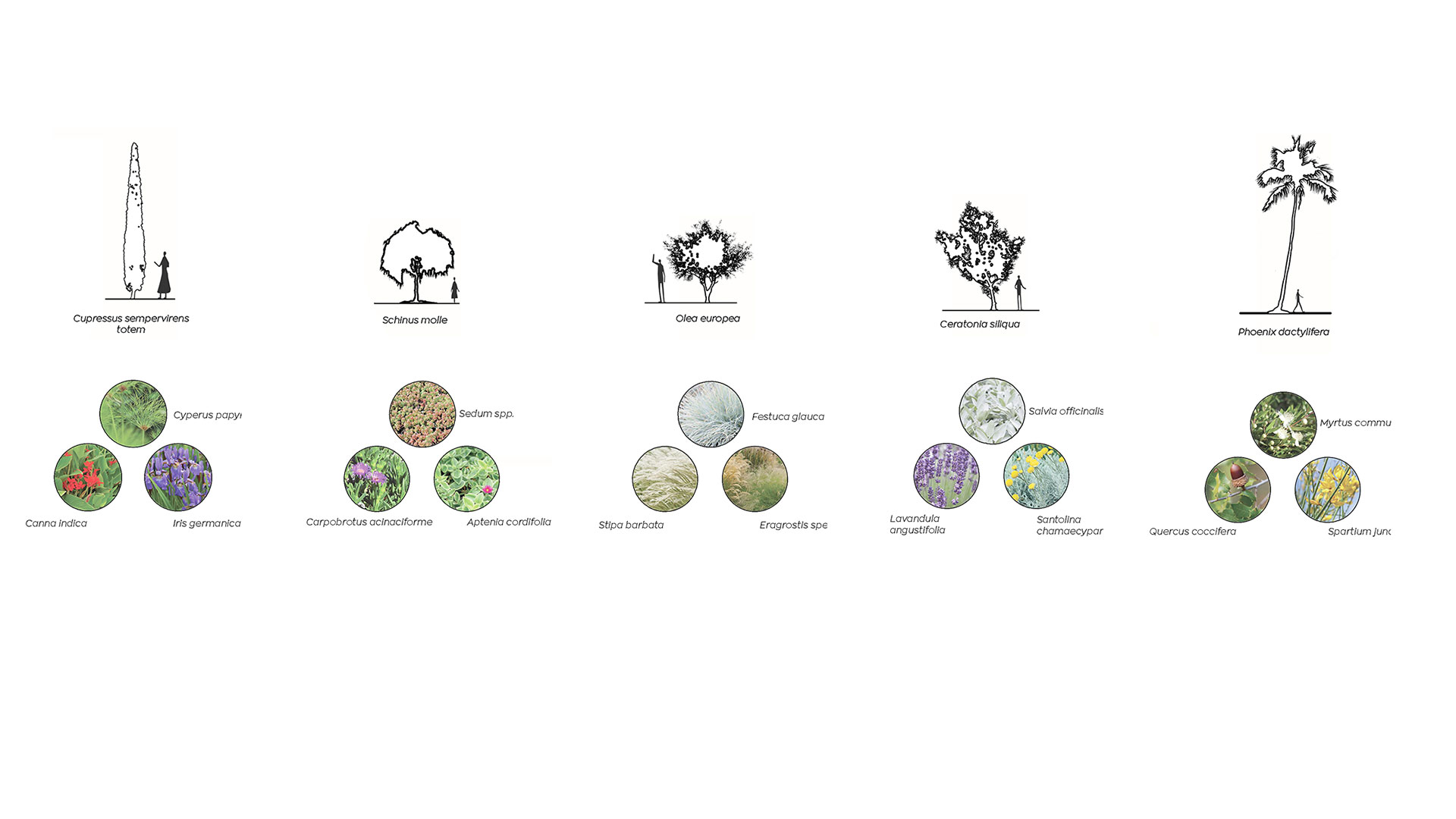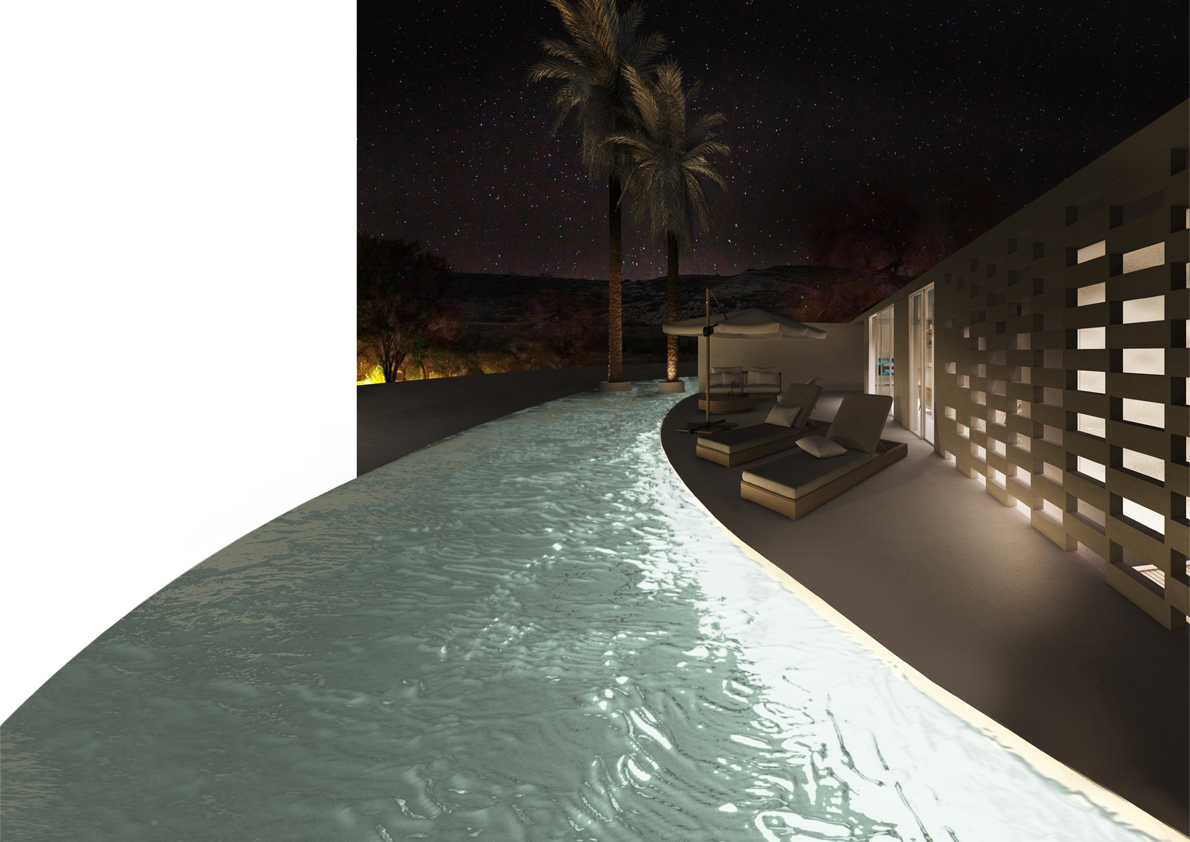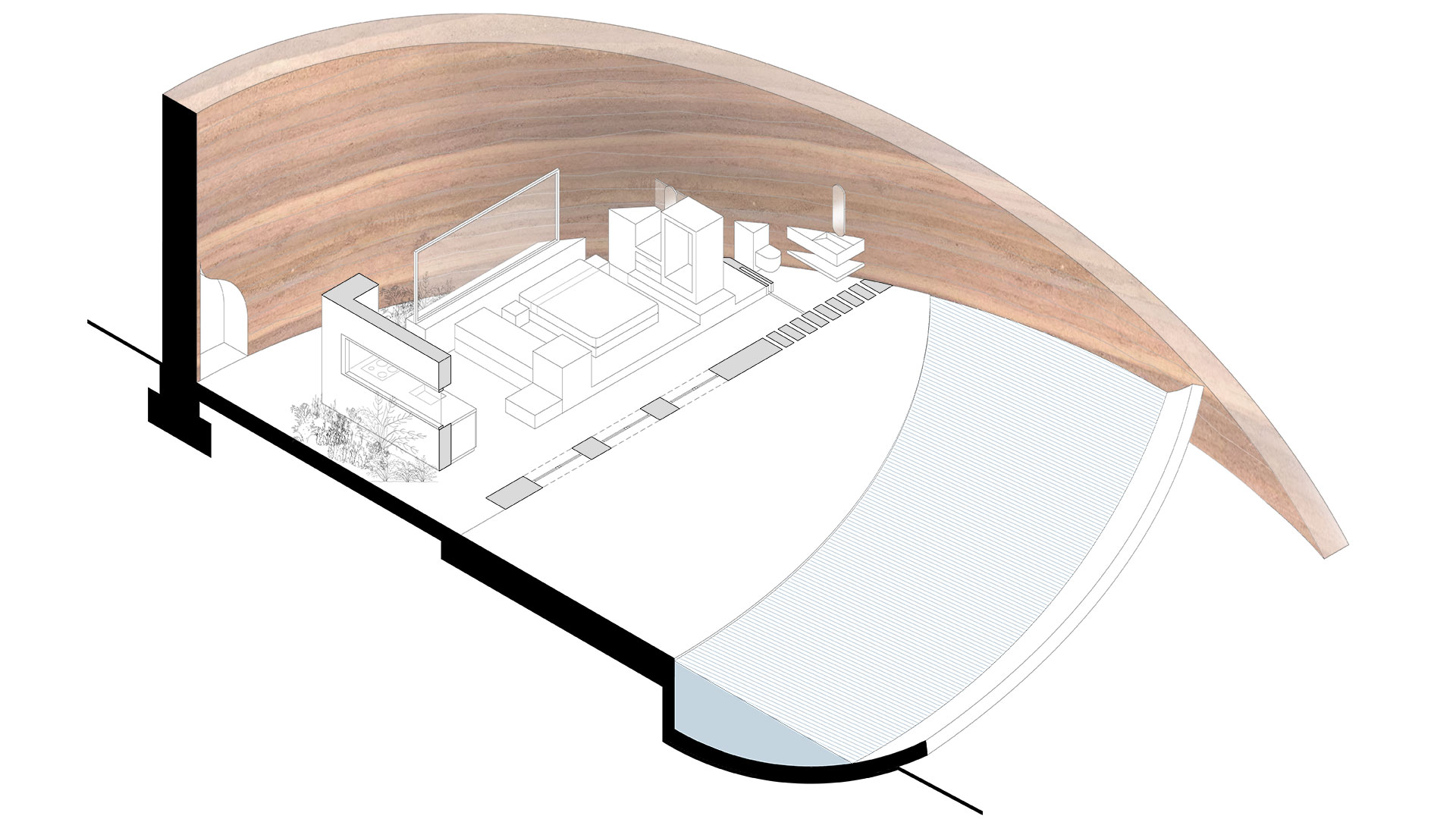 The circular extensions that are being formed by the three walls, create planted zones that offer privacy to the rooms as it is almost impossible to access and move through their thick foliage.
The user experience is amplified by the resort's amenities that offer the guest comfort and quality of living. Such amenity is that of the meditation area that can be found near the entrance of the resort and is formed like a spiral, built also from ramped earth. The atmospheric lighting entering from holes on the walls, is reflected on the water-filled room, concretizing the fundamentals of inner searching with that of self-re-establishing.