Type of Project:
Residential
Location:
Paros, Cyclades, Greece
Completion Year:
Due in 2024
Gross Built Area:
400 m2
The brief for this project was the reconfiguring and renovation of an existing summer residence and extensive landscape design with the addition of a vineyard. The existing house is located in the center of a plot of land surrounded in olive trees, on the island of Paros.

The main objective of the design was to preserve the character of the existing building and integrate it with the landscape. The interior spaces were redesigned within the structural frame, redefining the functionality of the building. The communal spaces were oriented towards the view, the visual escapes and the spacious garden that surrounds the building. Thus, the continuous visual connection with the landscape enhances the interaction between the building and its environment.

The landscape design was a central design concern. The residence is the core of indoor living; thus, the need was created for the creation of an outdoor core, The two will be connected through a central axis of movement. To differentiate the vocabulary of these two cores the grid of the residence is turned by 45 degrees so that the joints of the different axes create vignettes of interest and strengthen the interrelationship of the systems.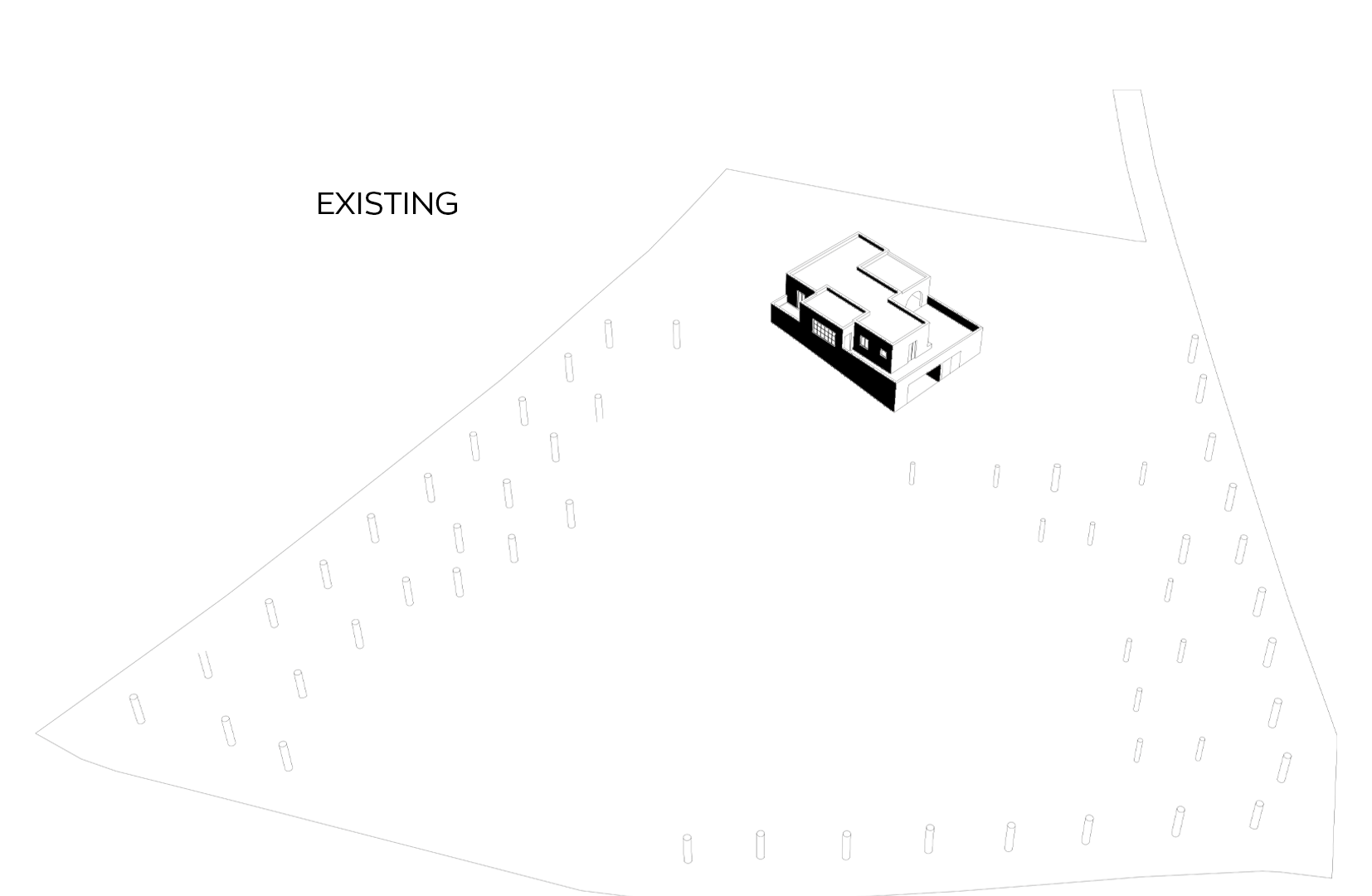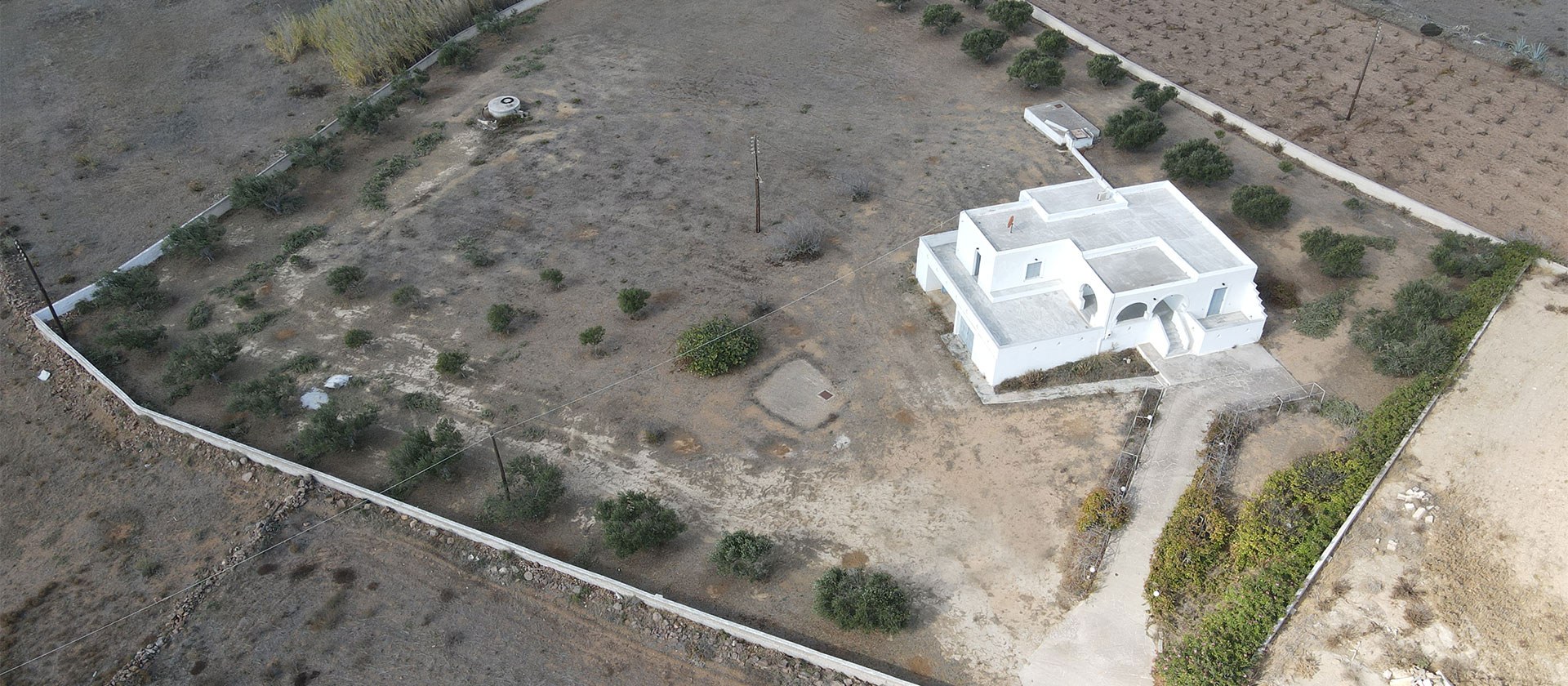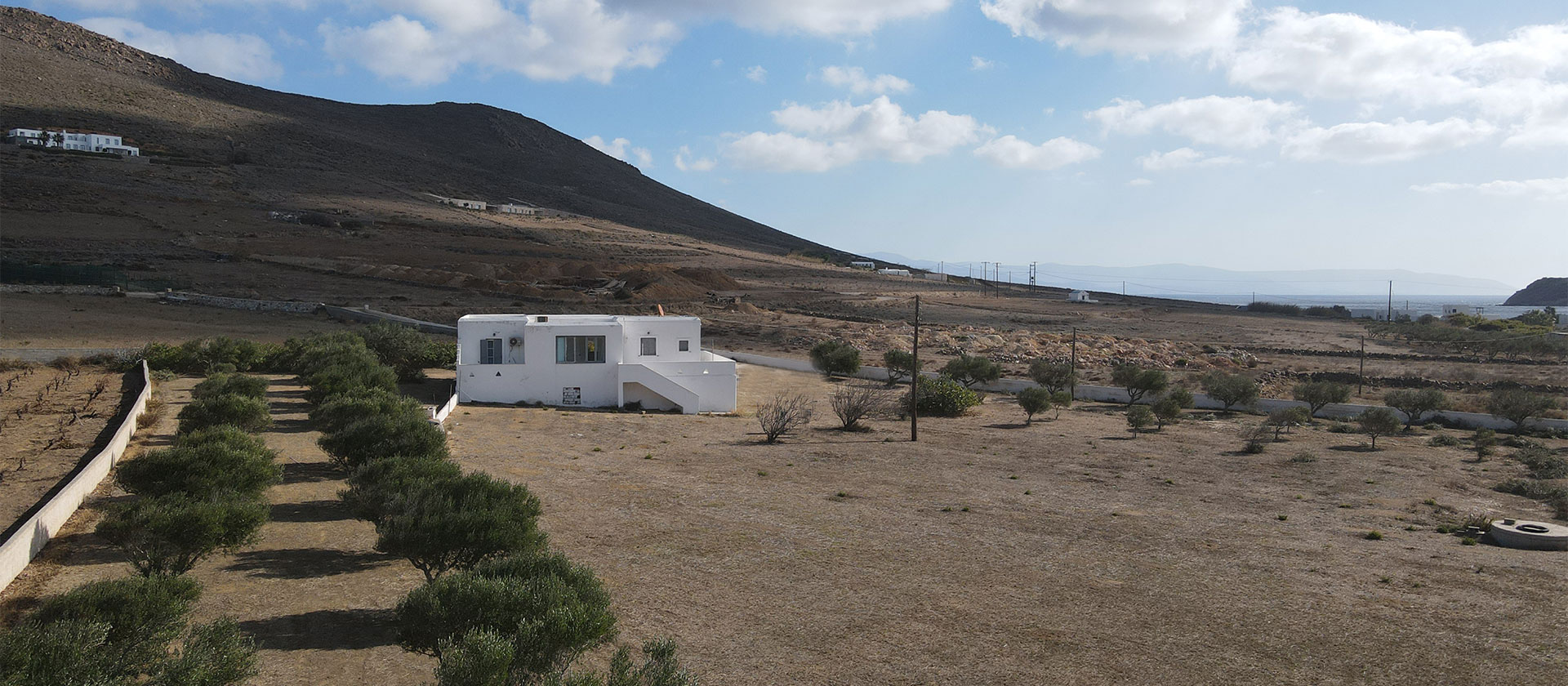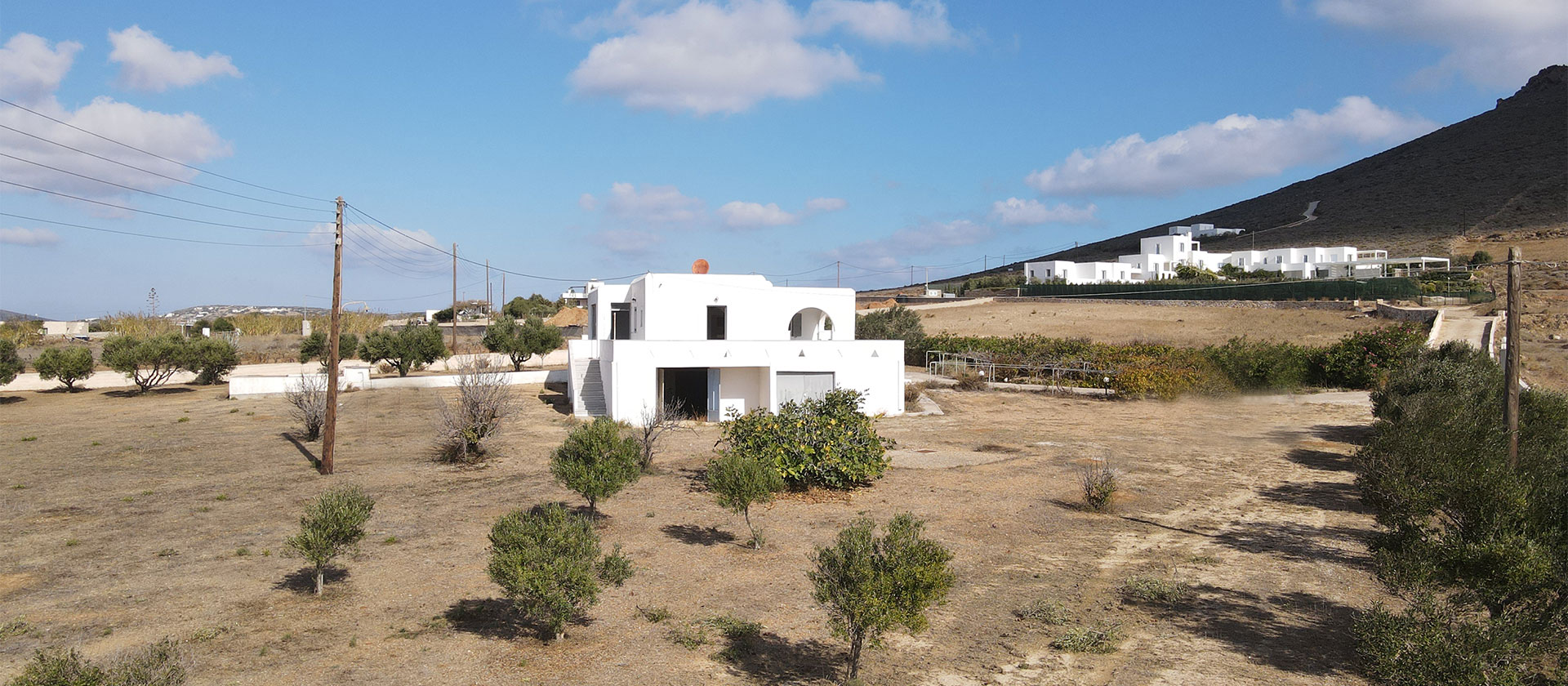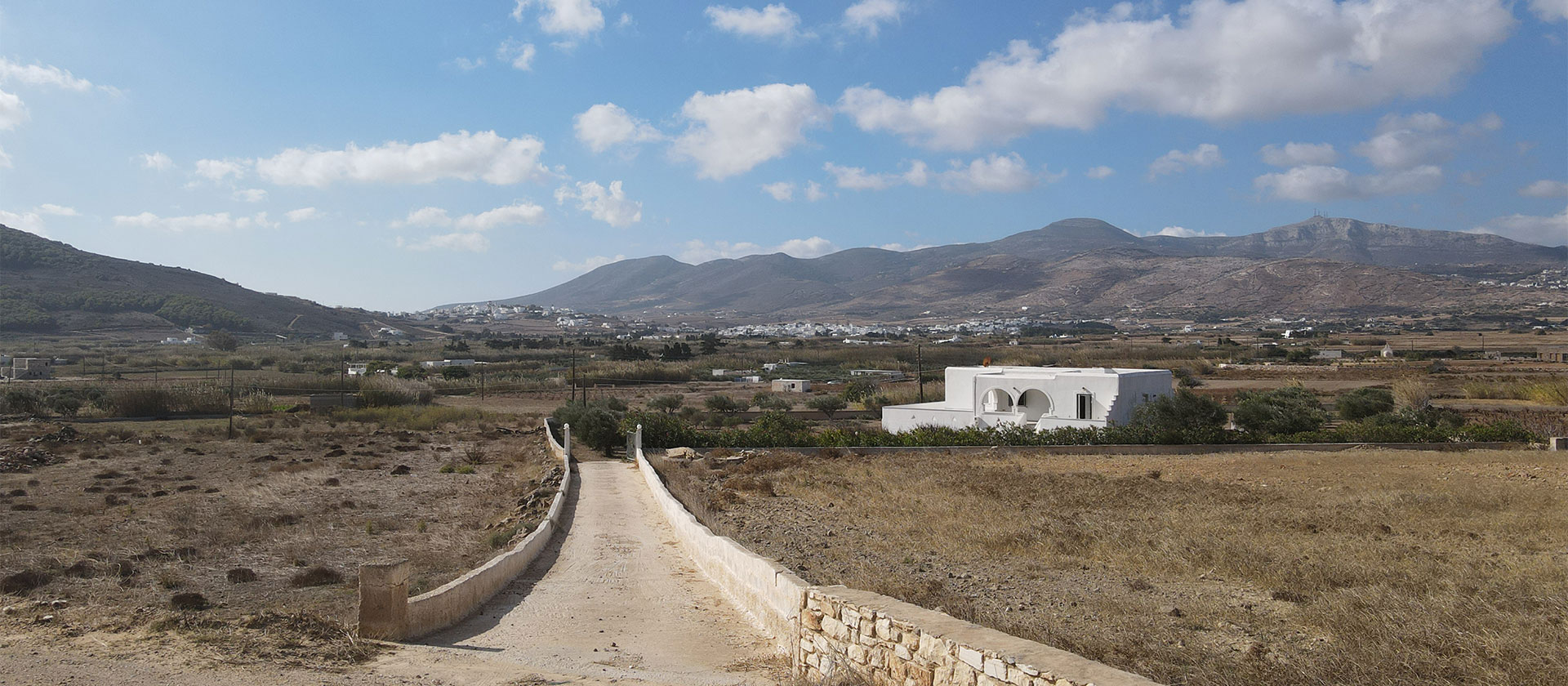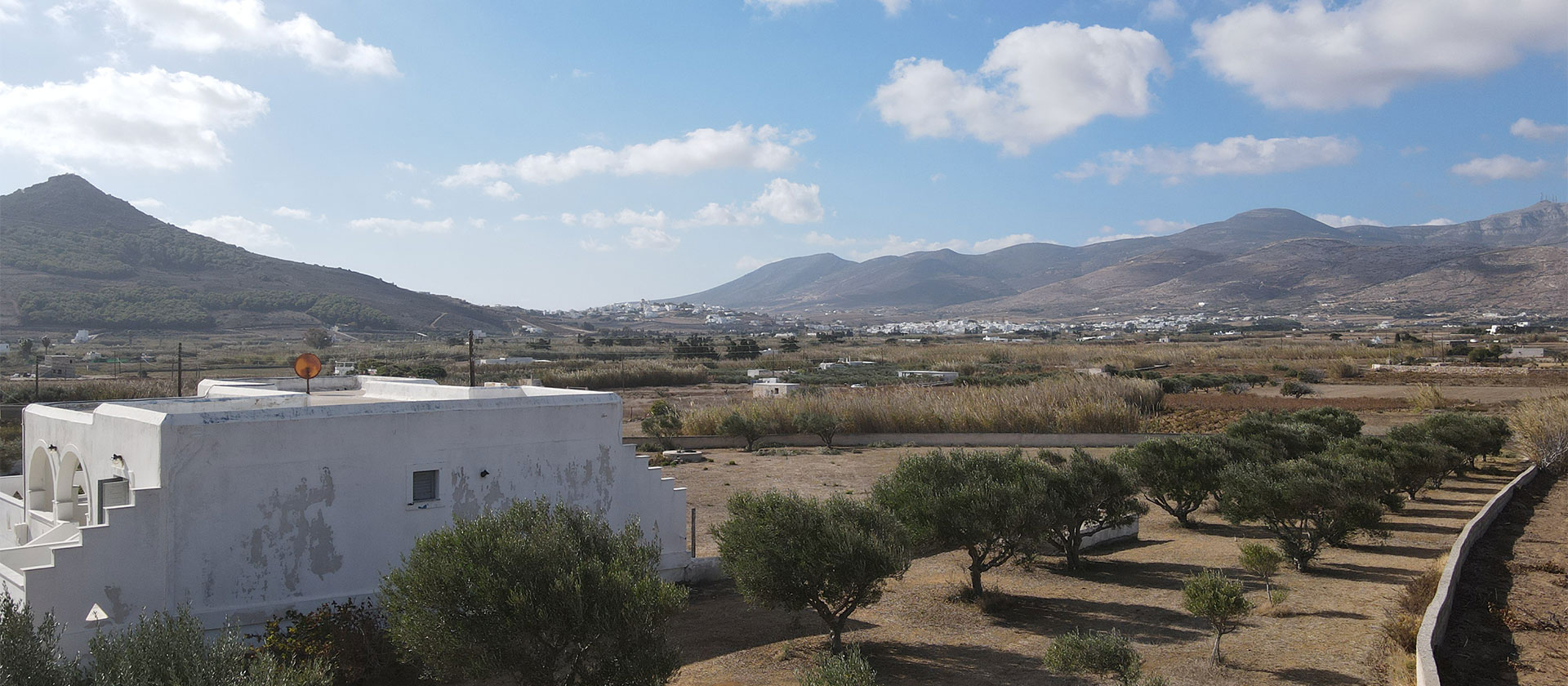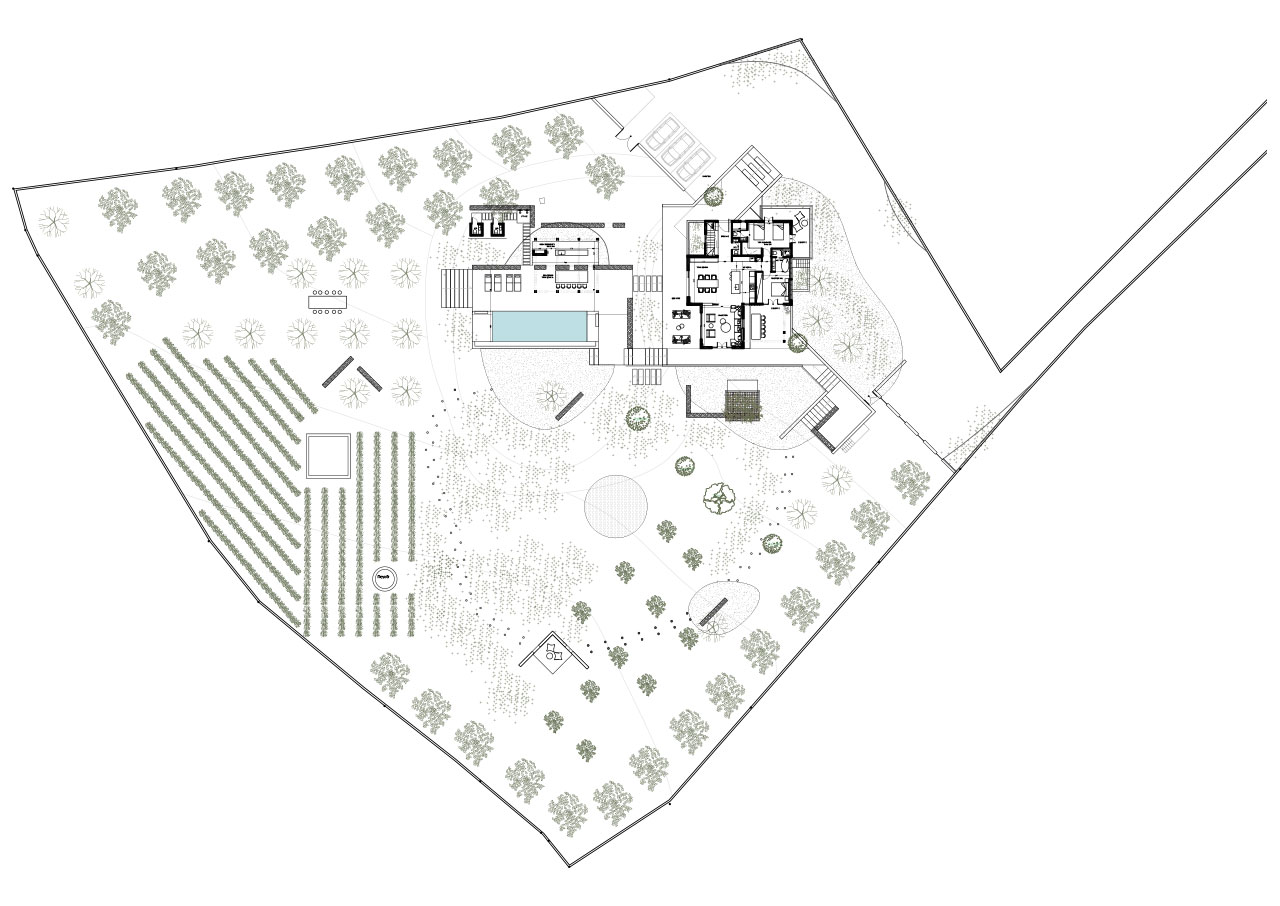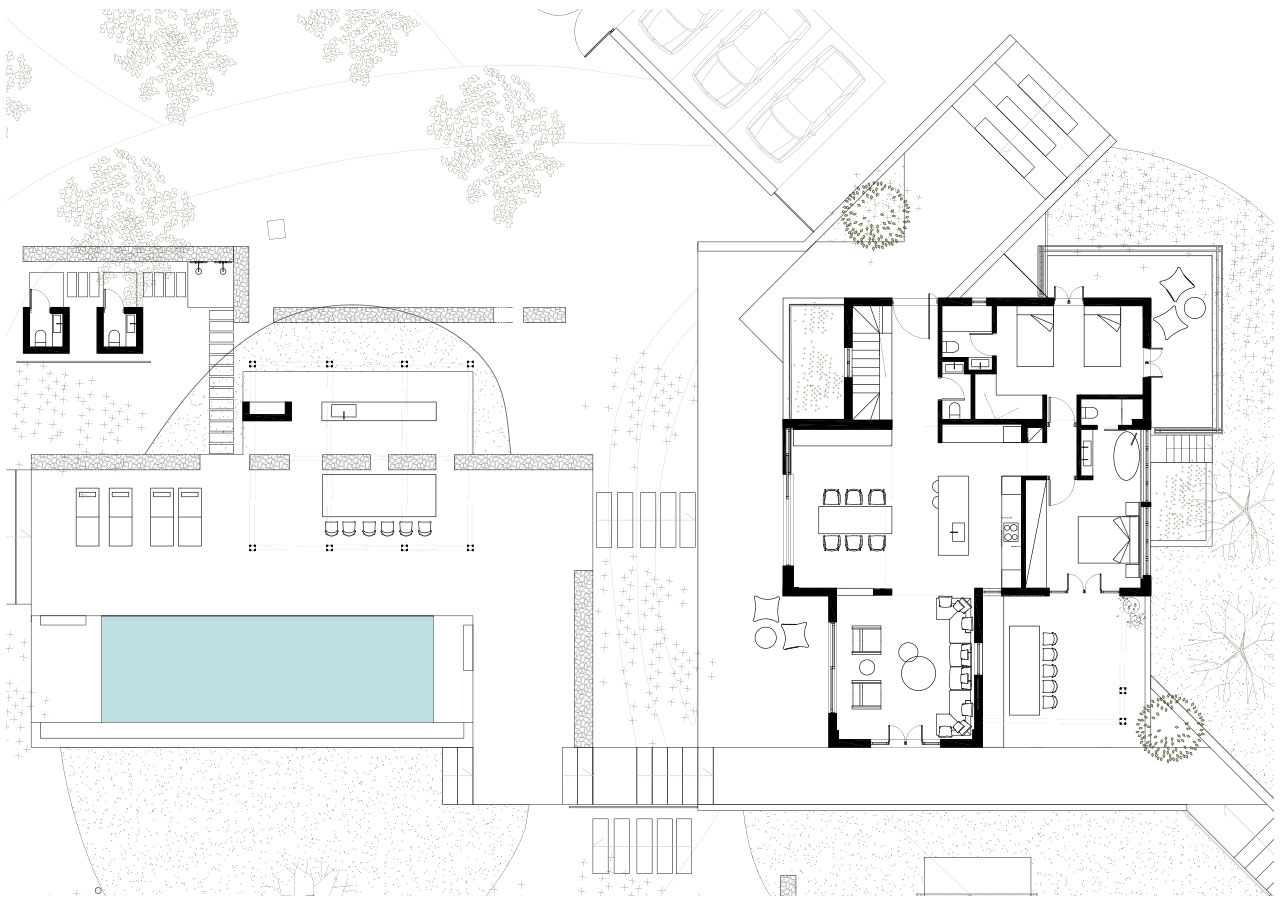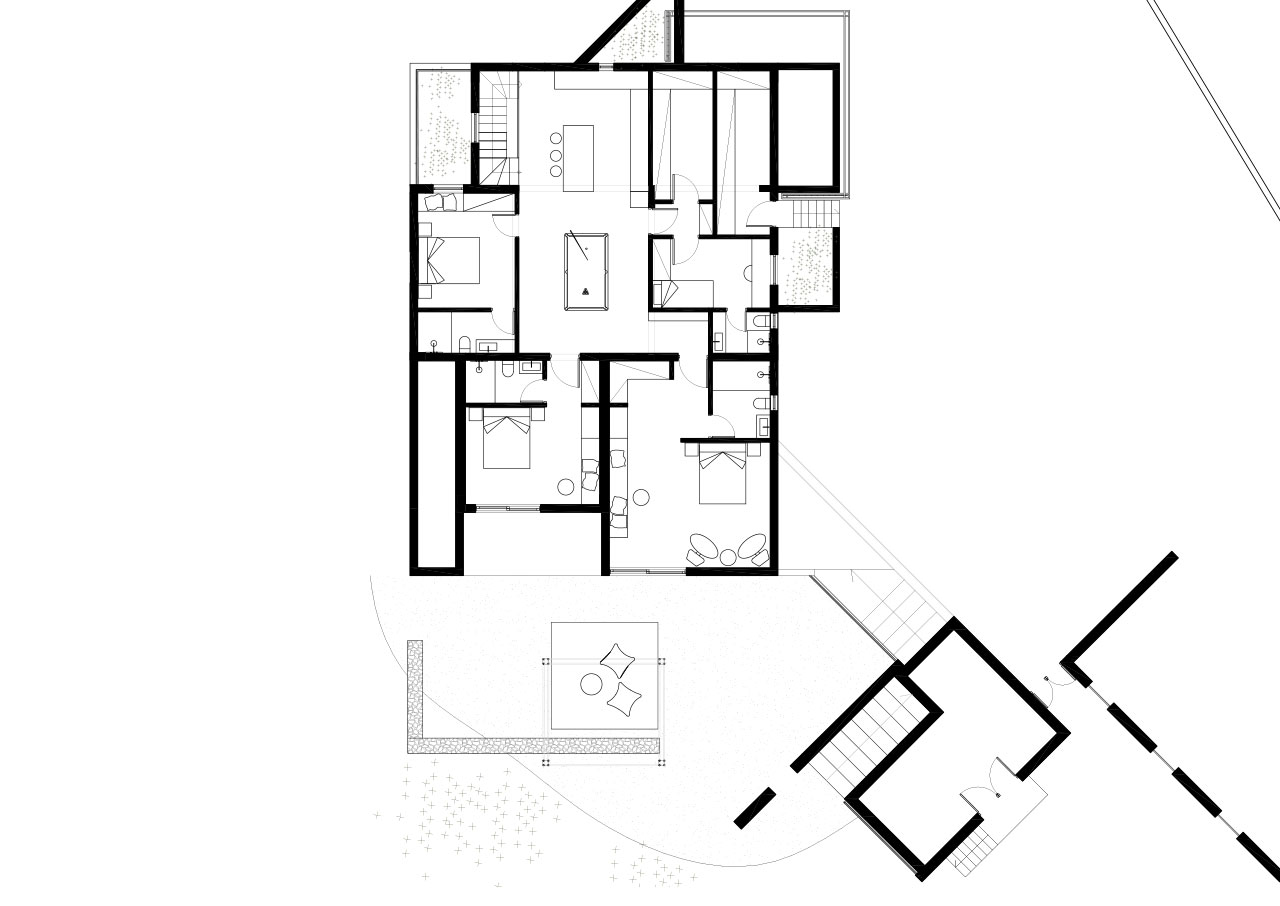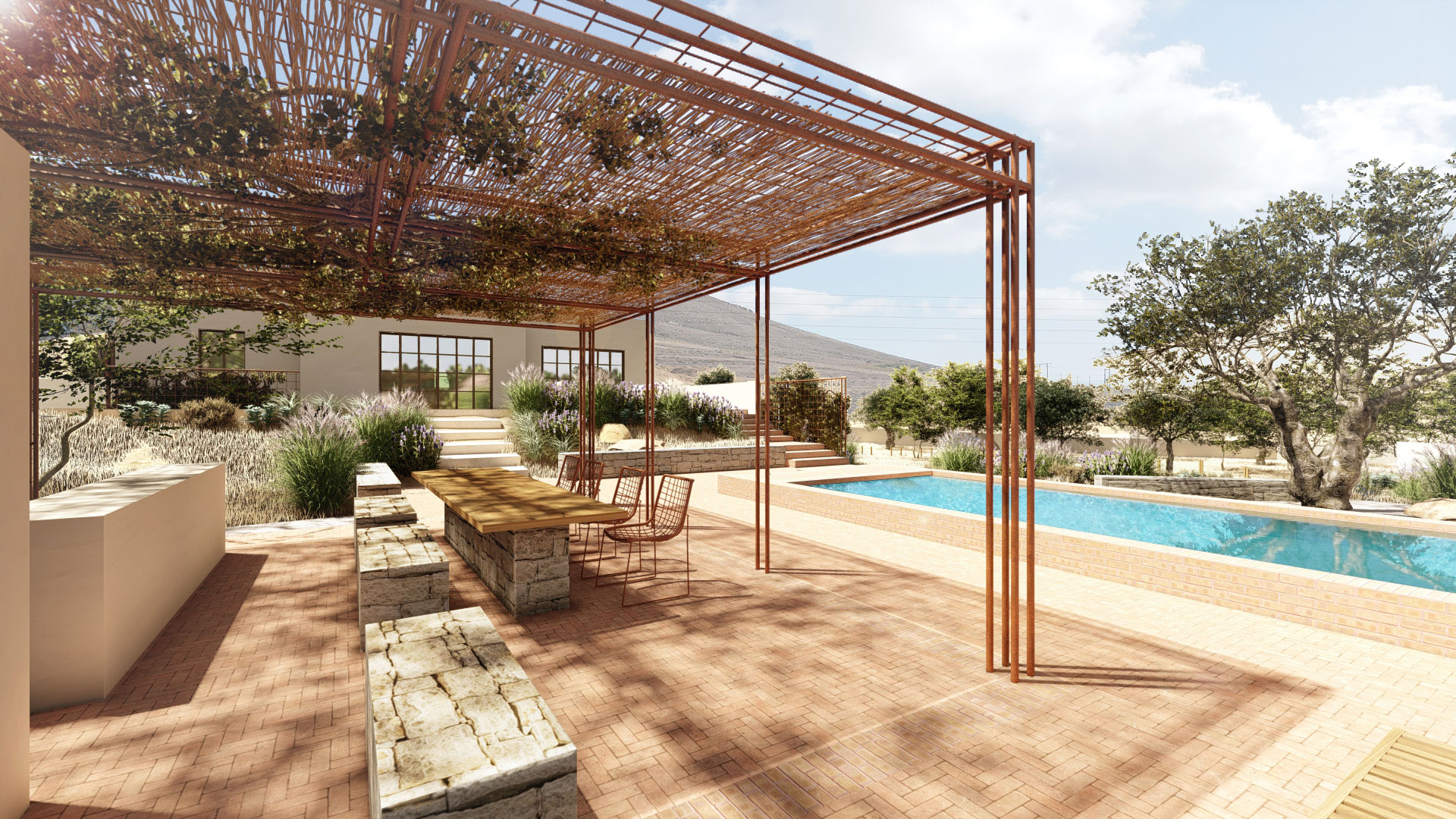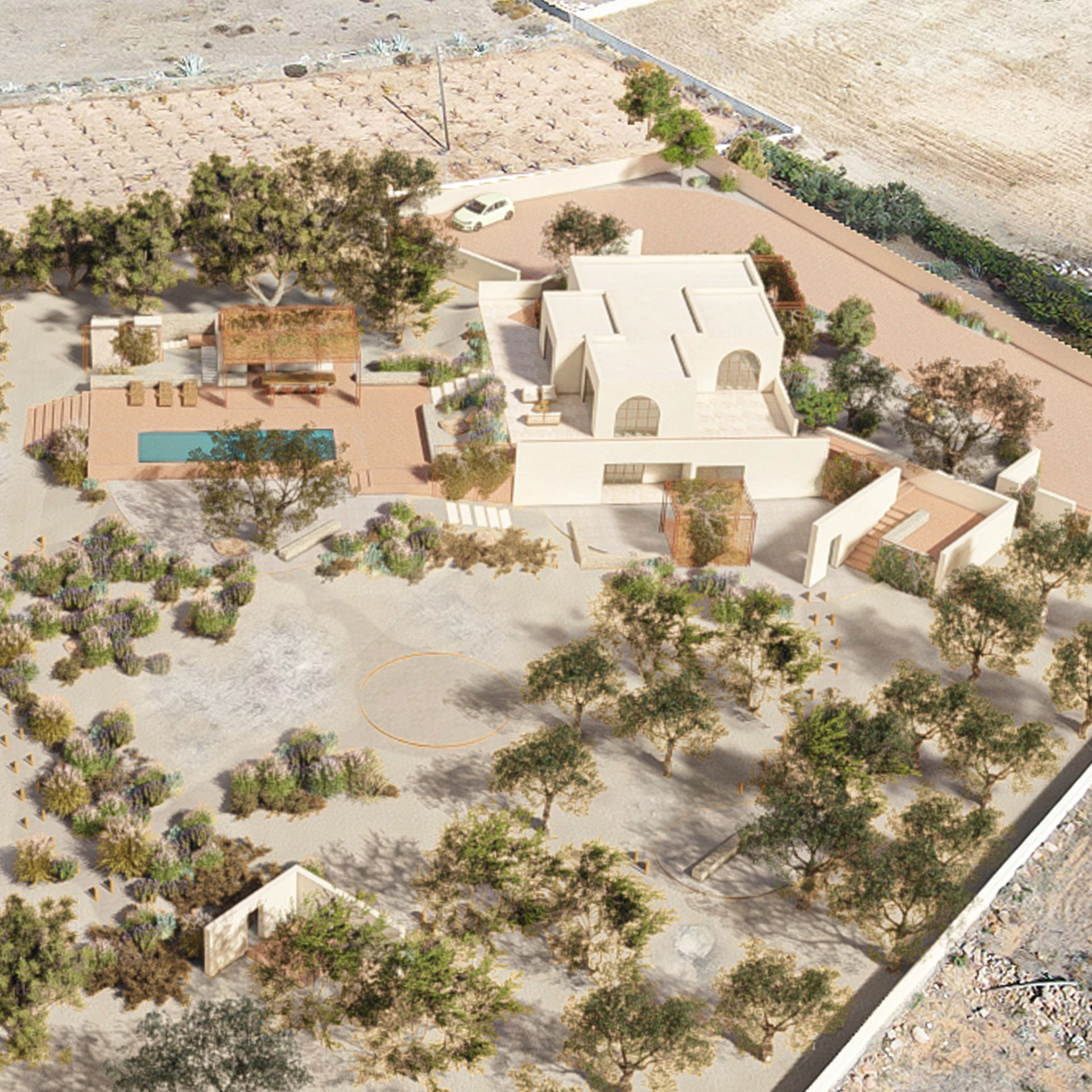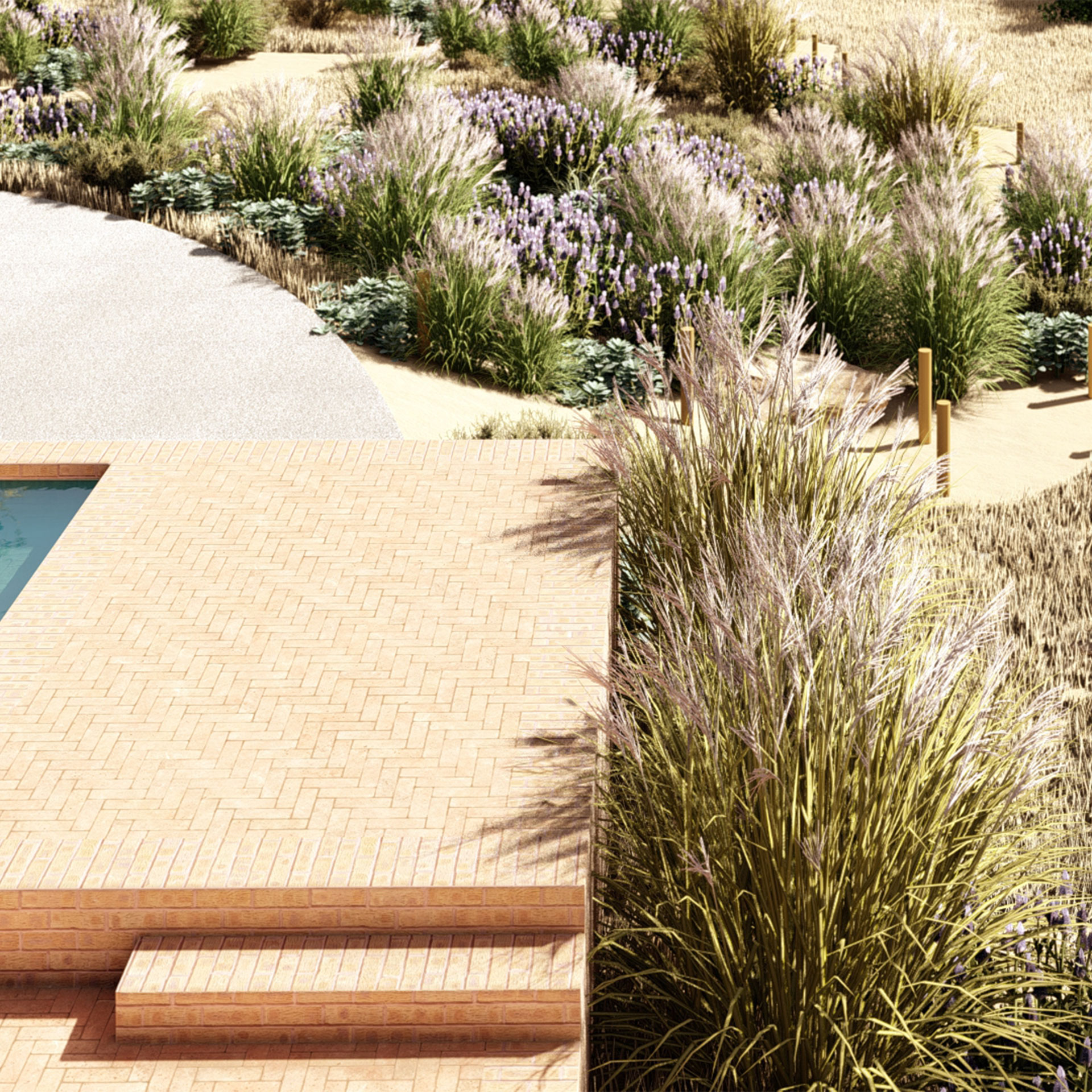 An important aspect of the design was the main route through the garden while different pockets of landscape rest areas are placed on it so that each user can chose a different way to experience nature. The formation of levels aims to solve the height difference and connect the main floor of the residence to the garden.
The materials proposed create a strong link between the building and the island, the residence, and the landscape. White plastered walls and wooden window frames are chosen as materials for the building, while red paving blocks, gravel and pressed soil are chosen for the landscape.

The aim of the design is to enhance the experience of nature and the conversation between built and natural, local elements so that life in the space follows the natural flow of everyday life and desires.