Type of Project:
Hotel
Location:
Kythnos, Cyclades, Greece
Completion Year:
Due in 2025
Gross Built Area:
400 m2
The two-storey boutique hotel of 14 (fourteen) rooms, is located a few kilometres outside the town of Chora Kíthnos in Kíthnos Island. It is accessed by a tall windbreak wall that runs along the southeast façade. This is where the entrance to the main communal area and towards private courtyards of the rooms, is. The massing οf the proposal is developed along the plot, with the outdoor areas in direct dialogue with the swimming pool which is the key element of the composition at the north western boundary of the plot.
The intention of the design was to create the atmosphere that prevails on the beach during sunset, while the morphology of the building draws inspiration from the local Cycladic architecture. The "village" formed by whitewashed double rooms is defused into the longitudinal communal pool, the "paralia". On this side, the volumes of the rooms has been 'carved' smooth by the waterfront and formed a sequence of curves and edges. Between them, the rooms slide, and, in their extension, private balconies are formed, with unobstructed views to the sunset. This arrangement allows for light and view to dominate in all areas whilst guests' privacy is also maintained.
This intention is expressed both morphologically, with the sliding of volumes as a way of interrupting visual contact, but also by private entrances and through private staircases that create sculptural building elements. The lightweight structures of day-beds, ensure the direct access of each ground floor room to the pool and act as a visual filter. In the communal area there is an outdoor kitchen-bar and a seating area.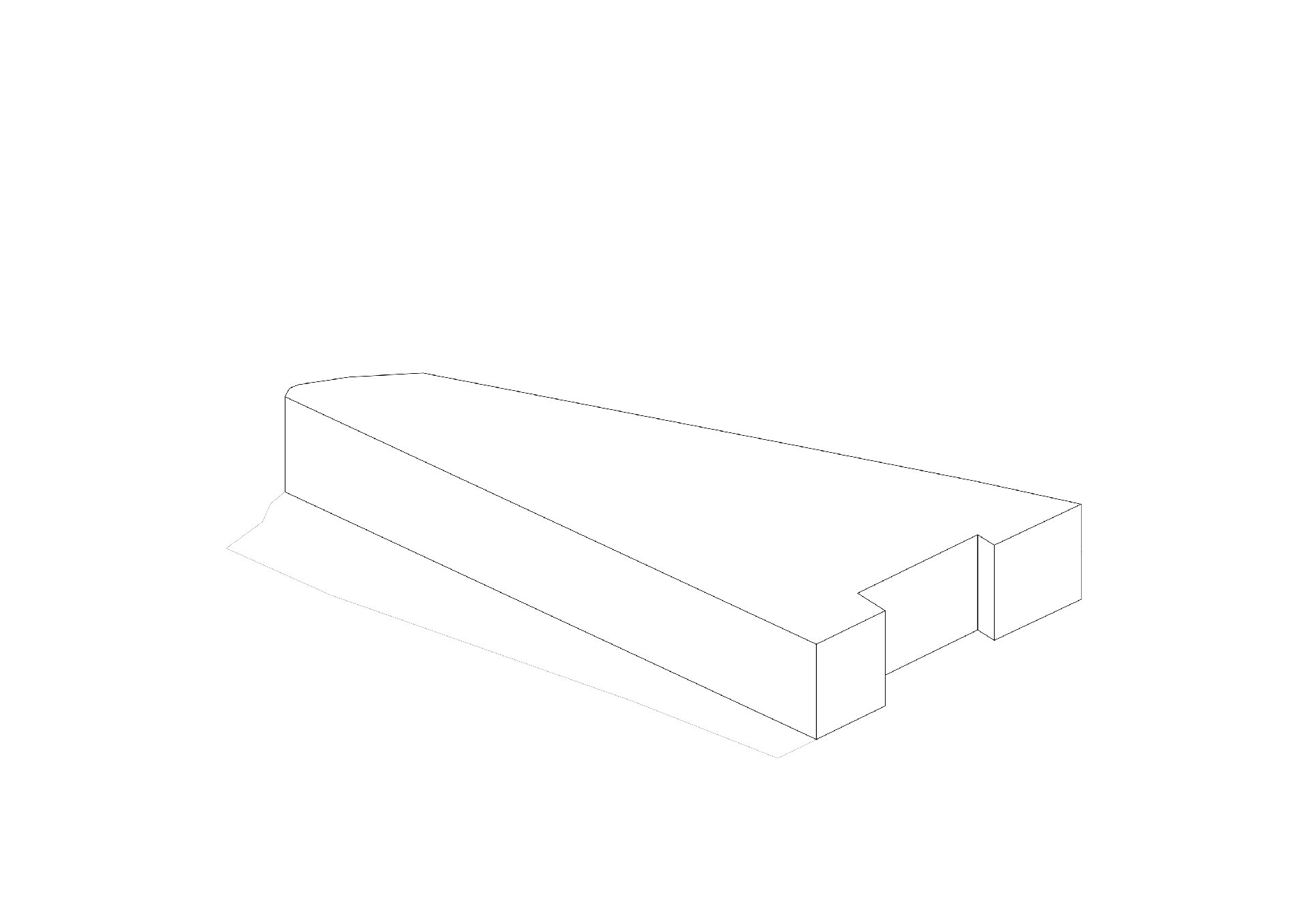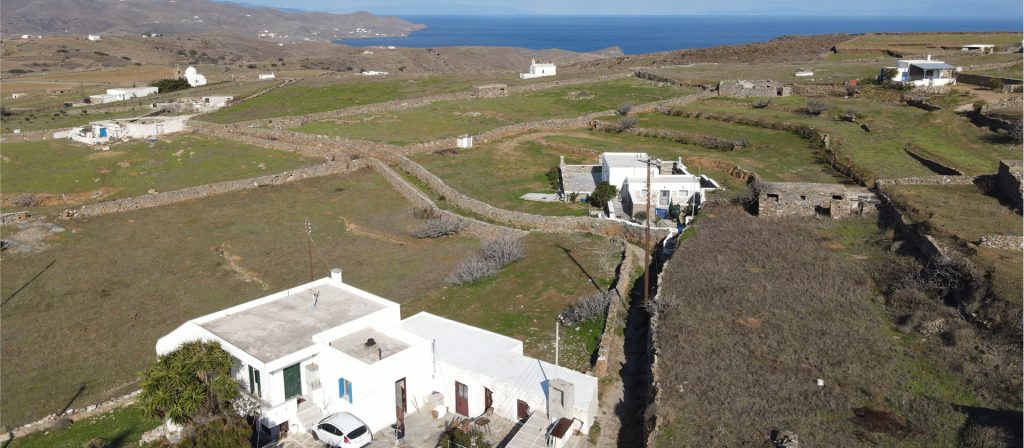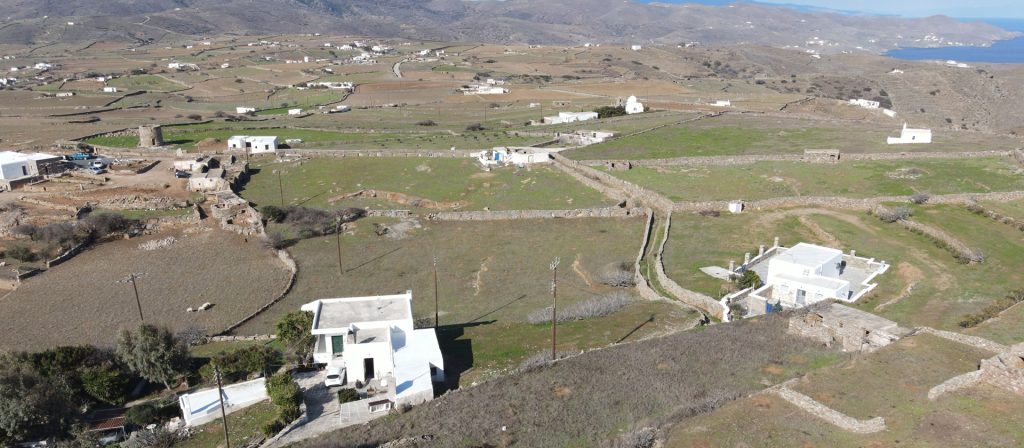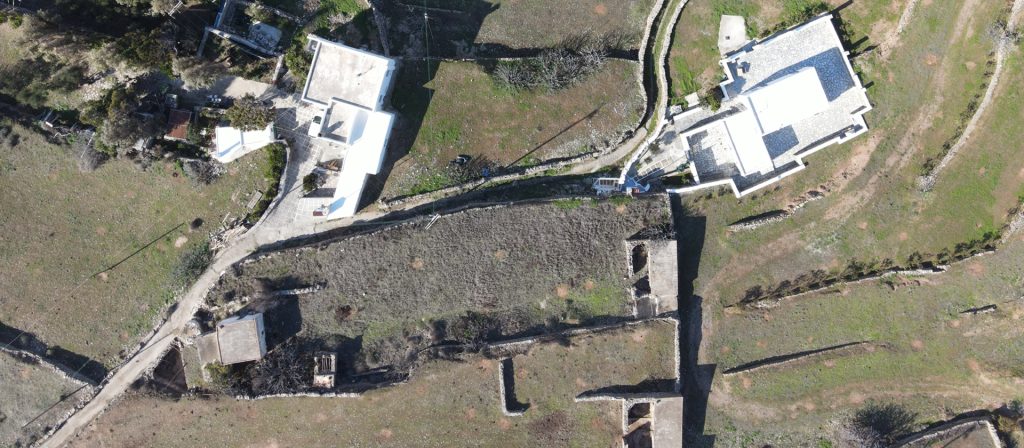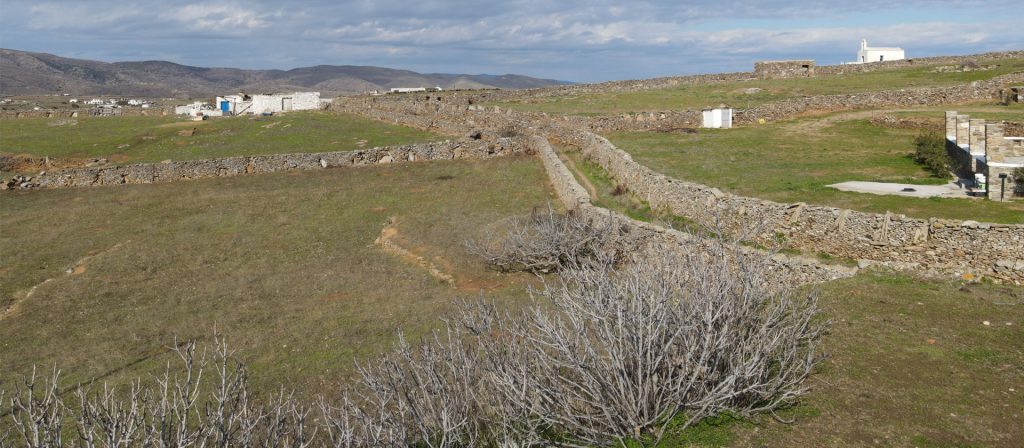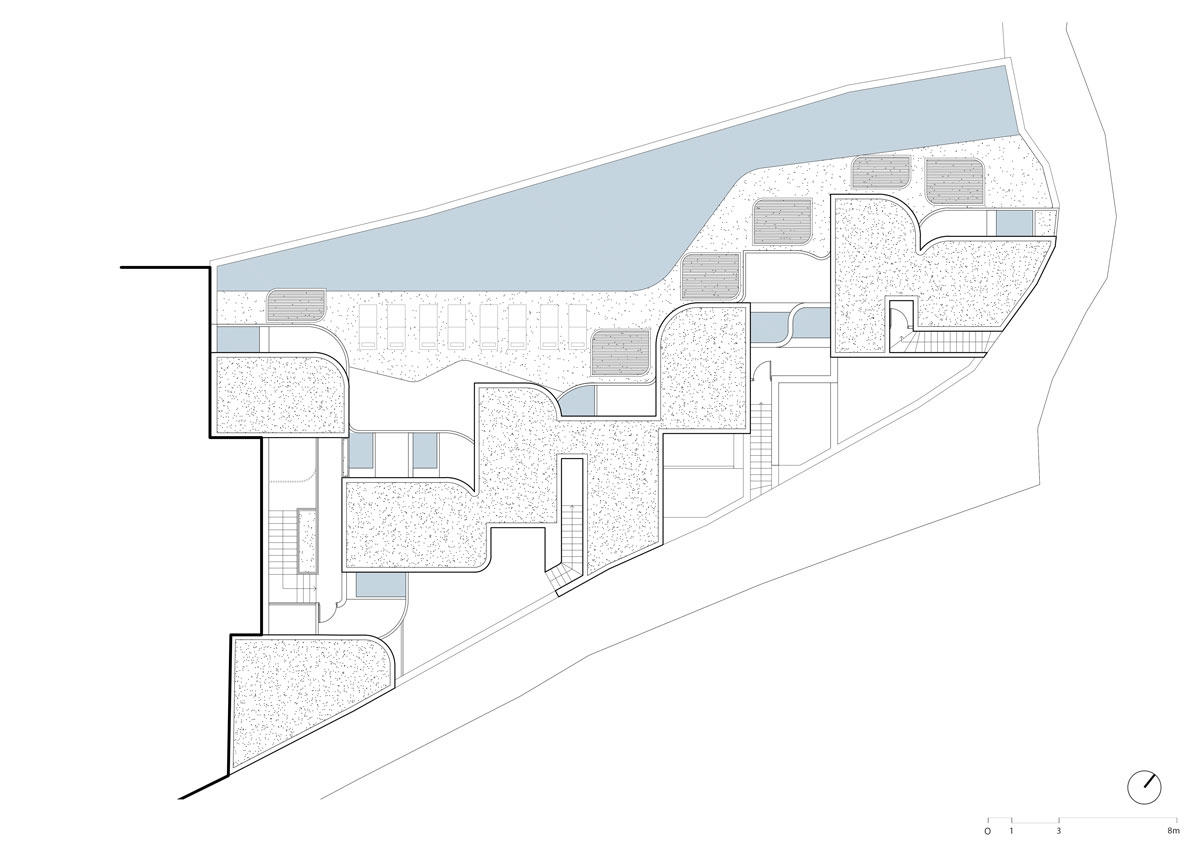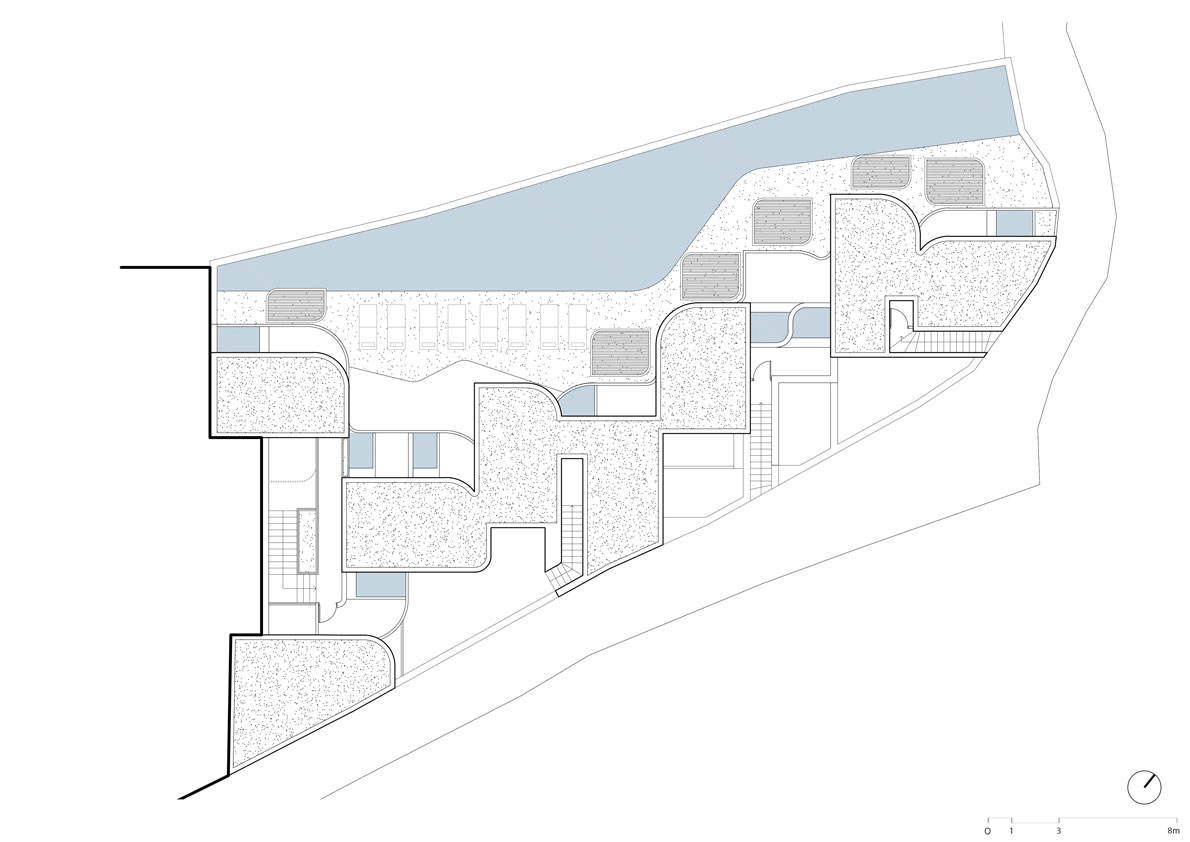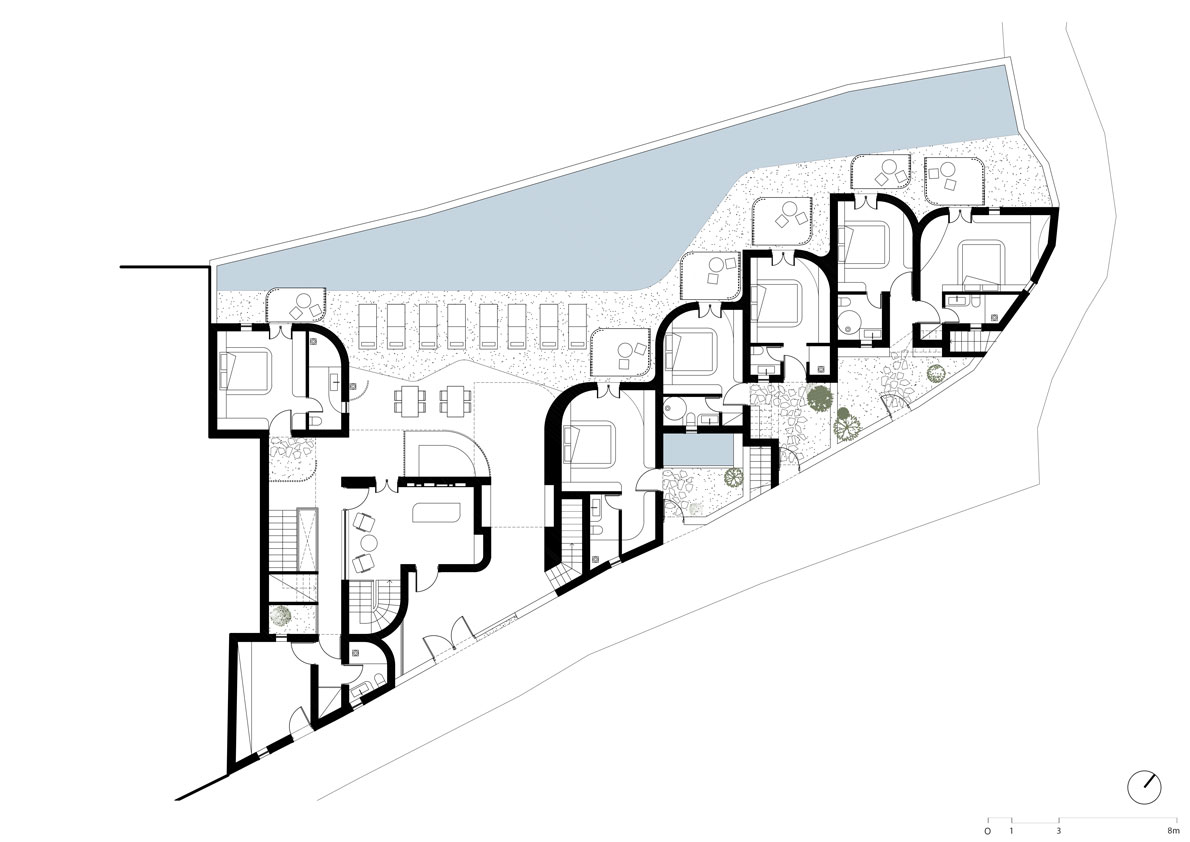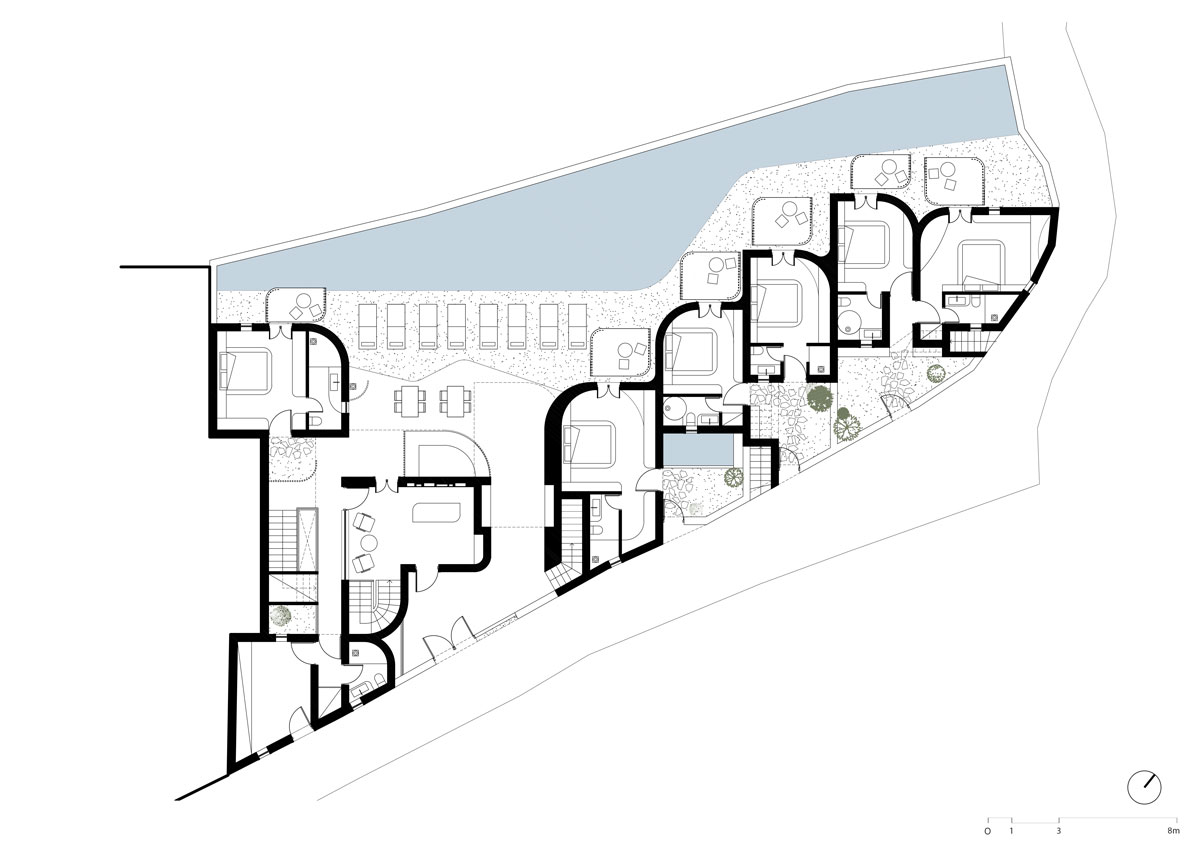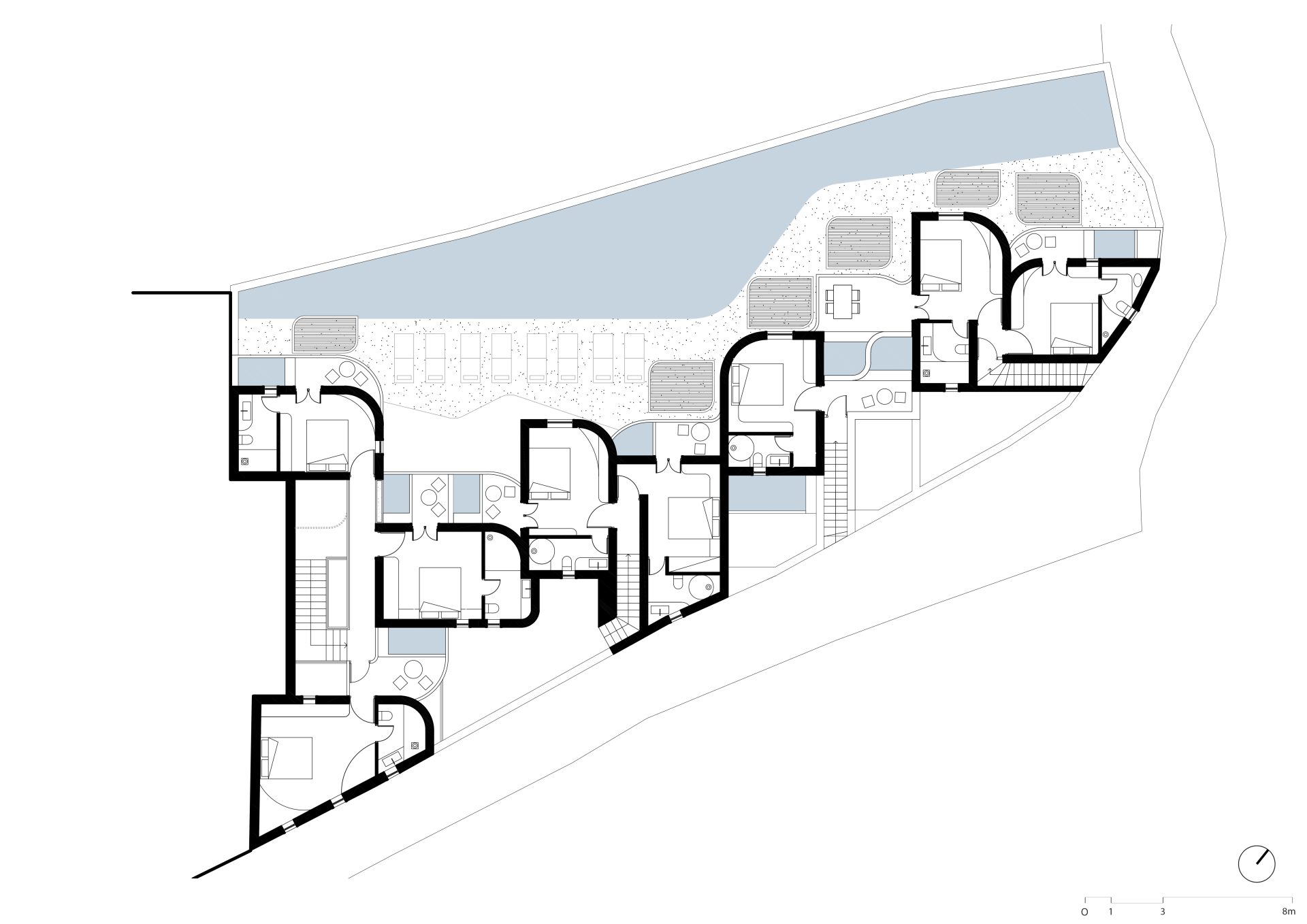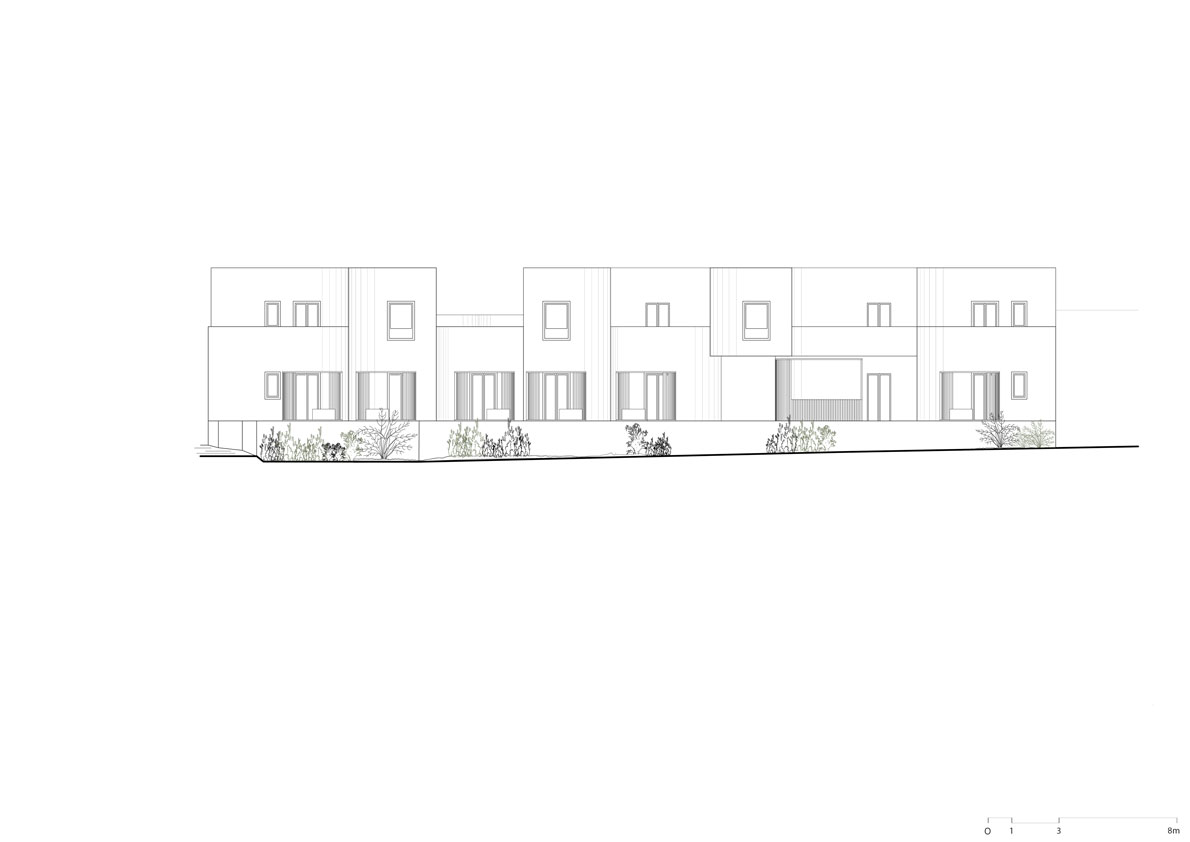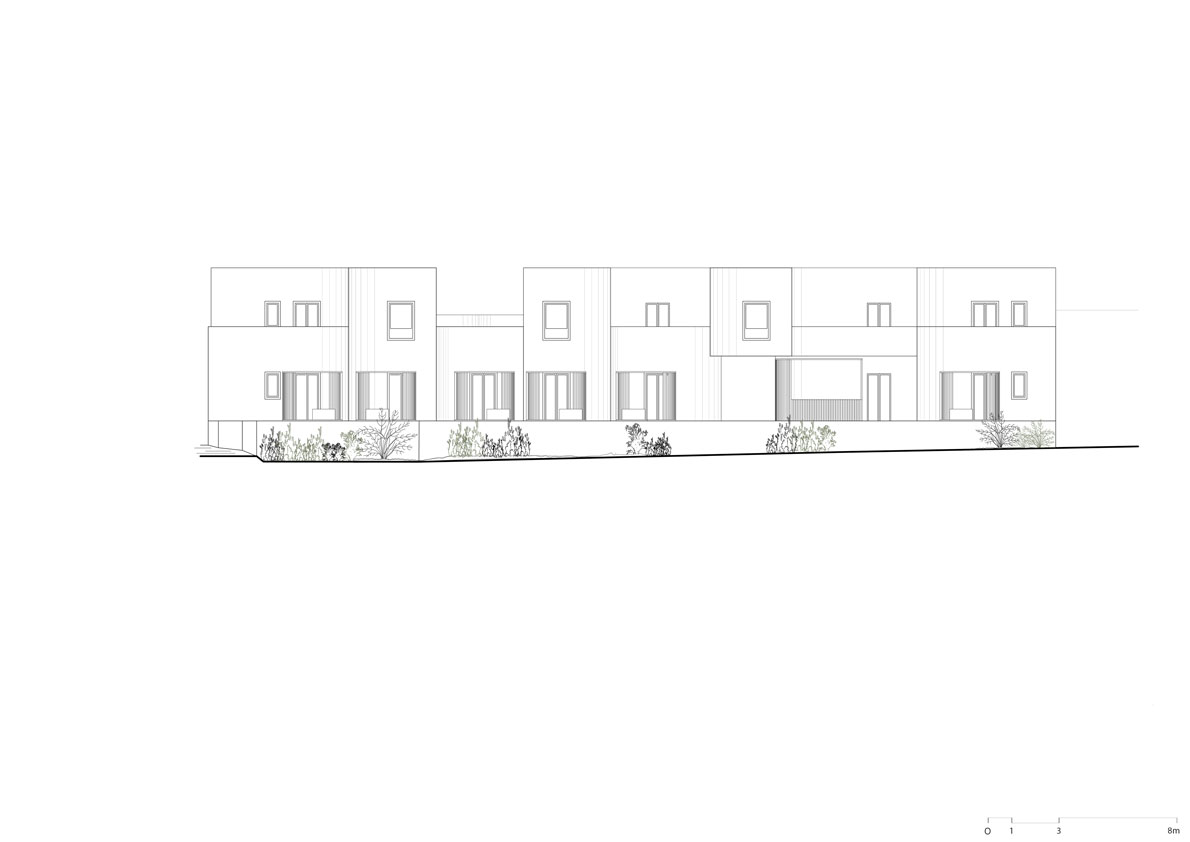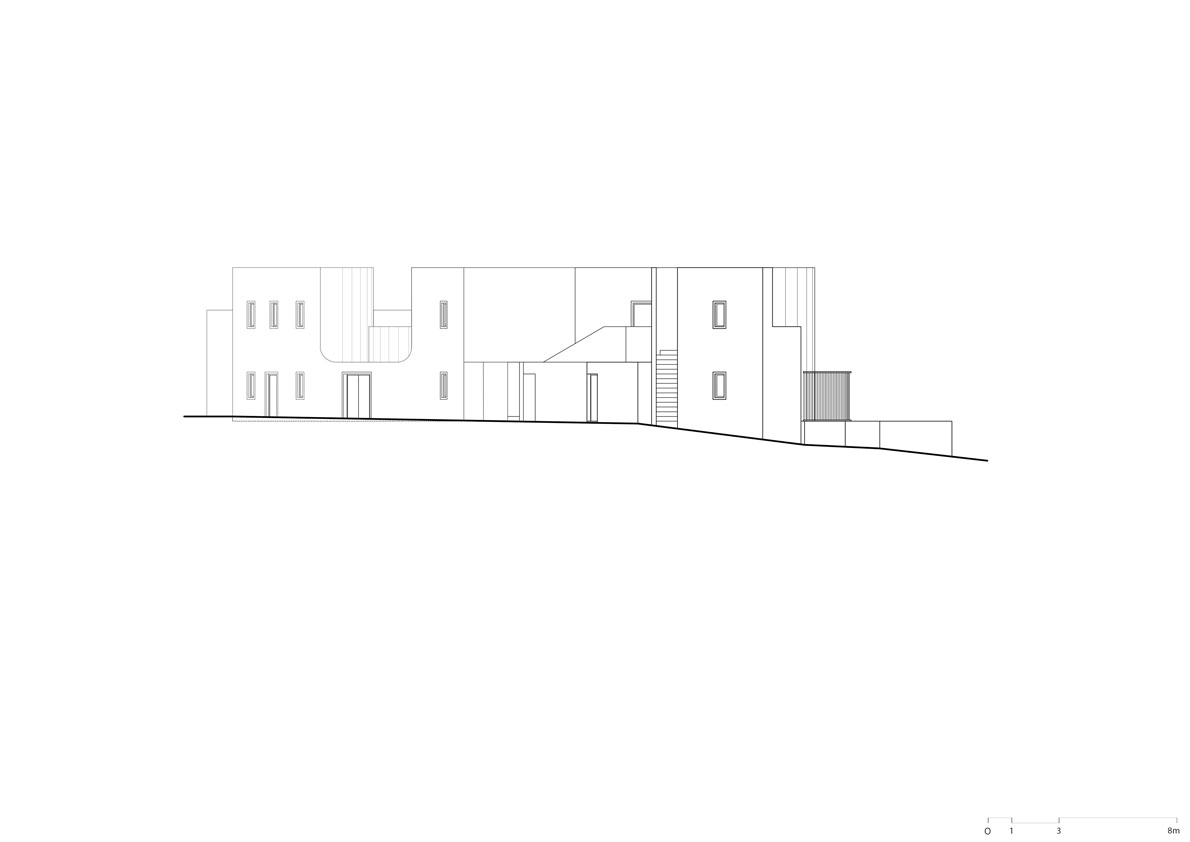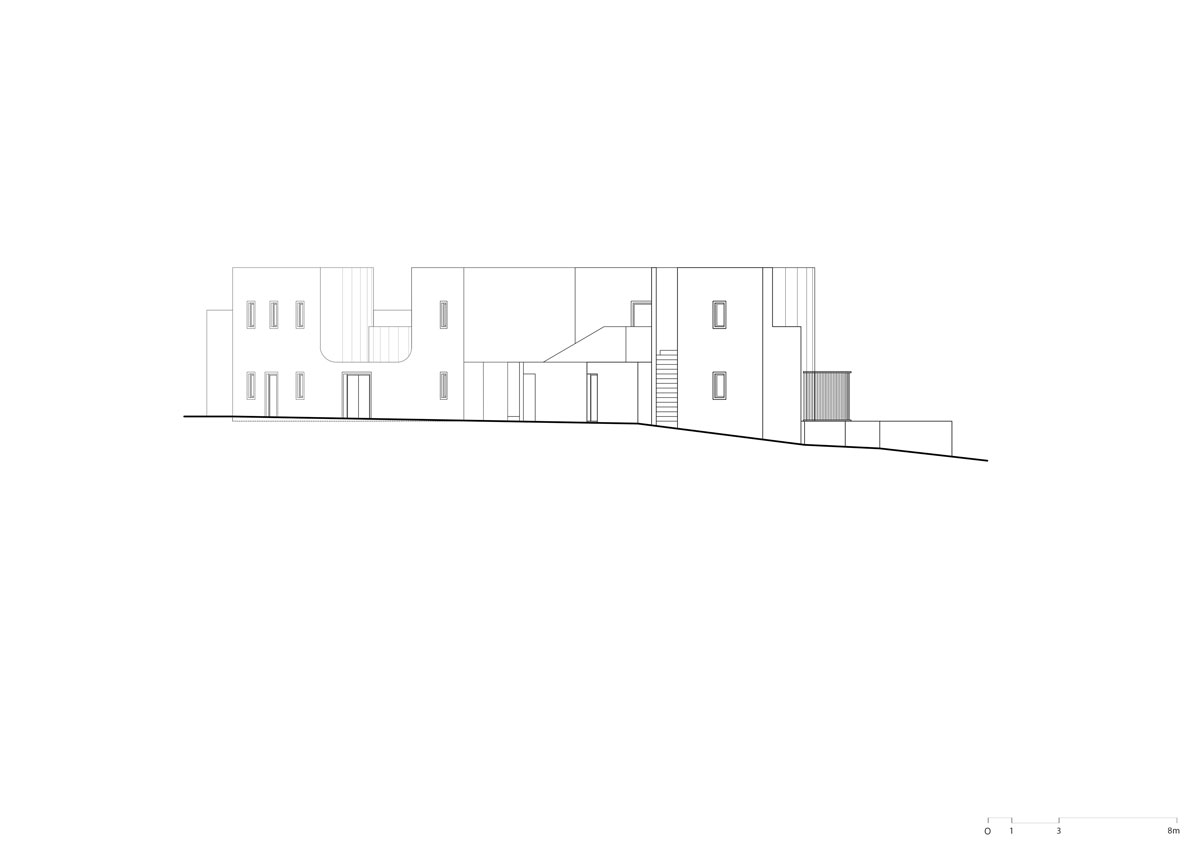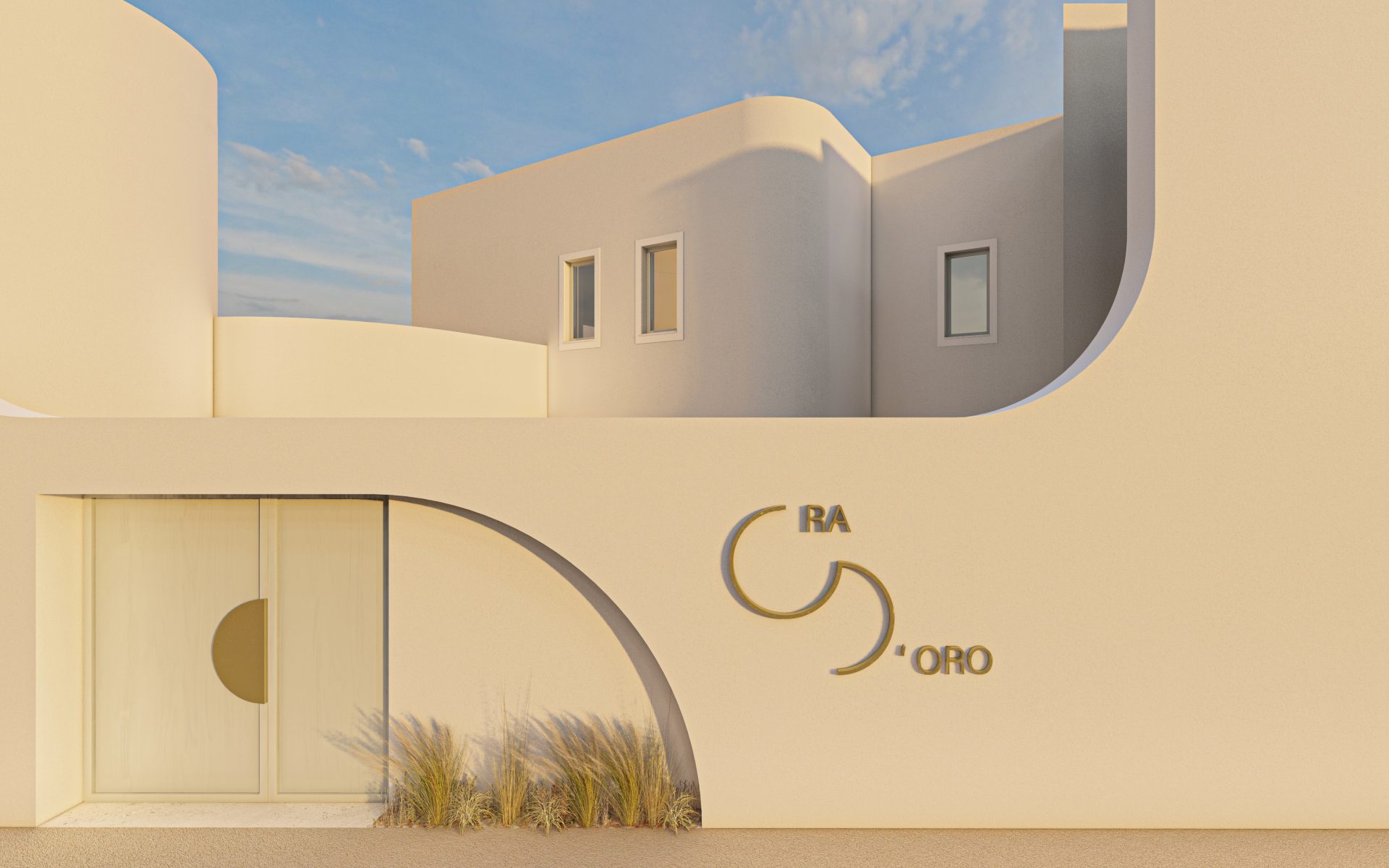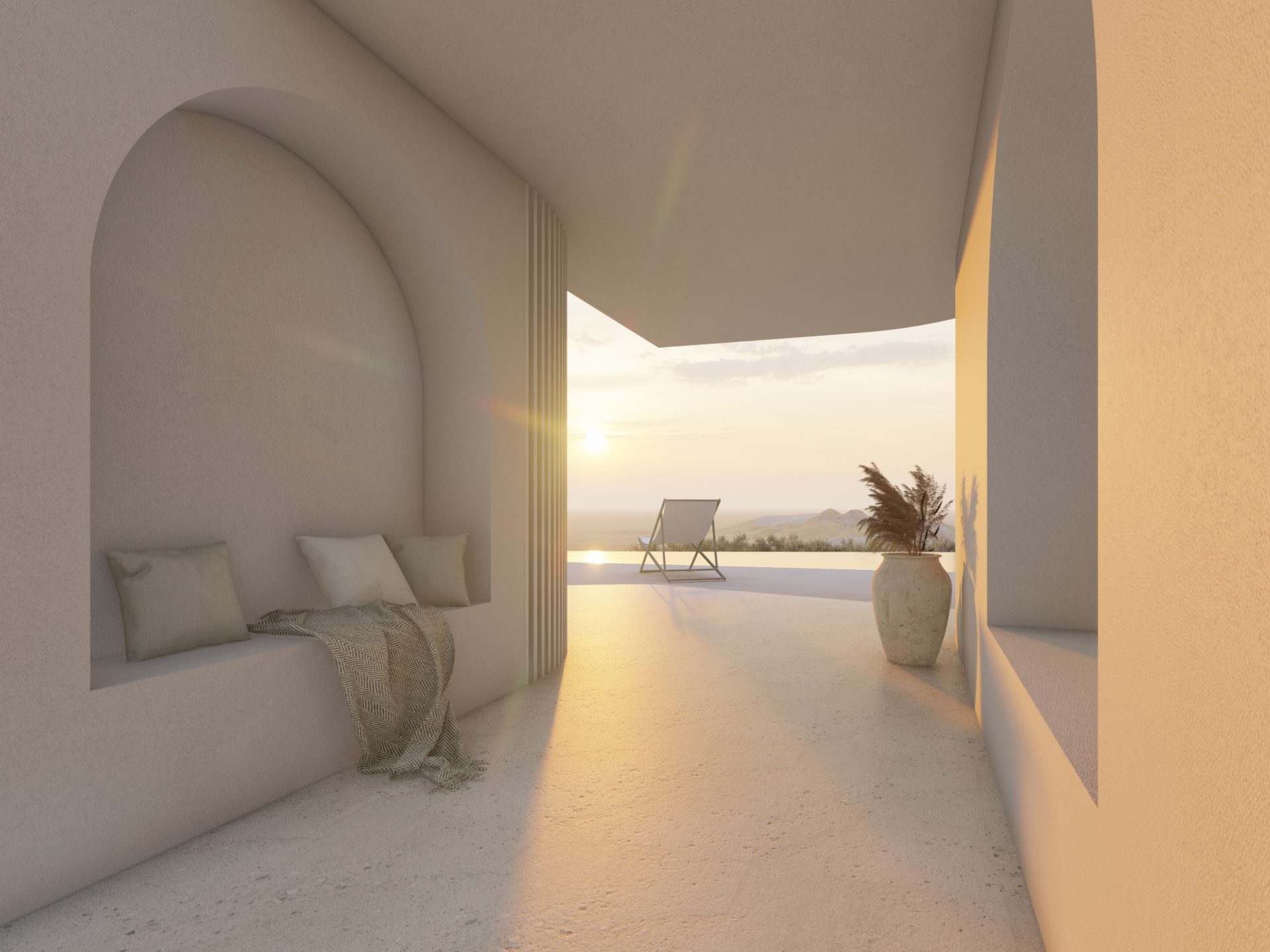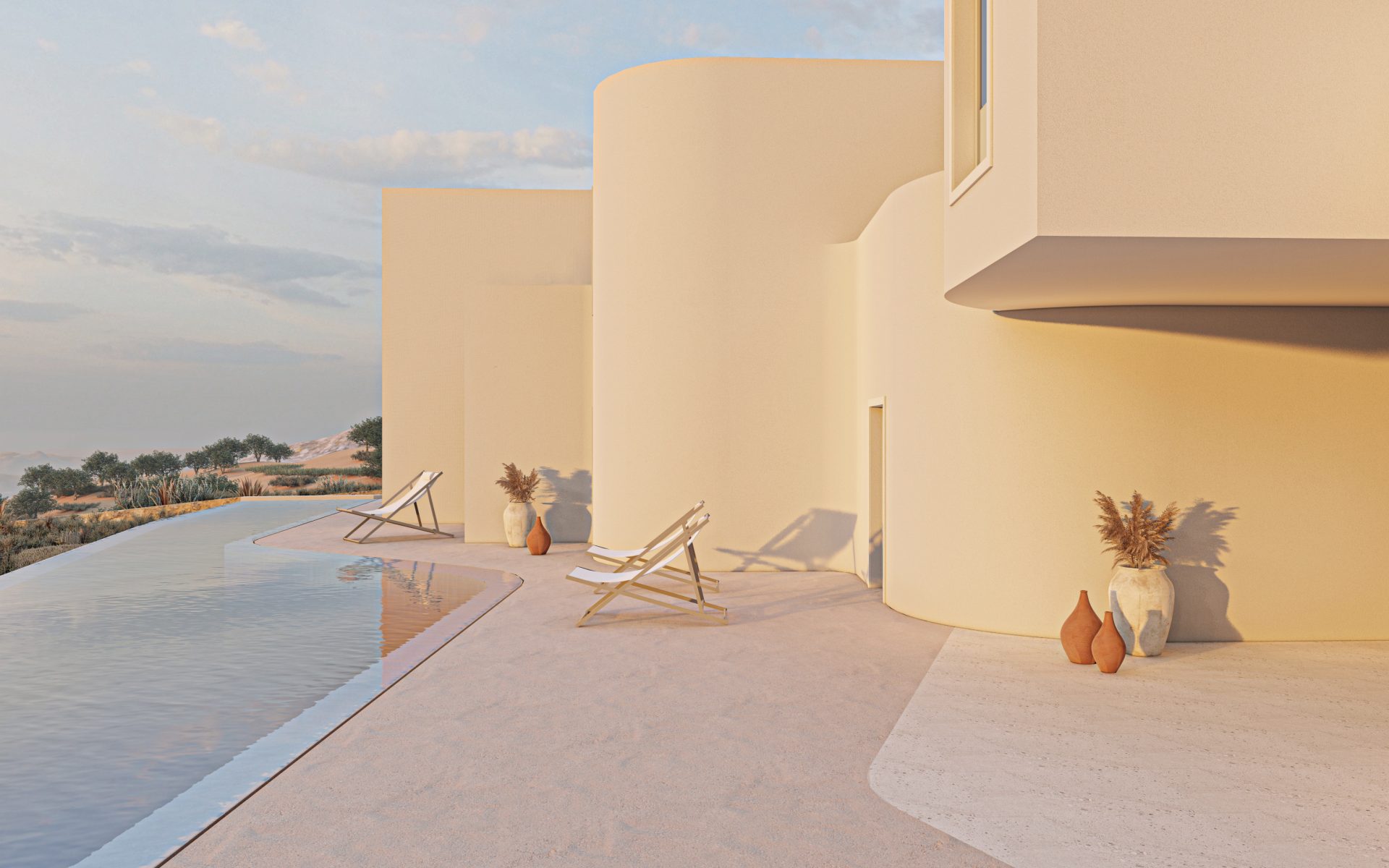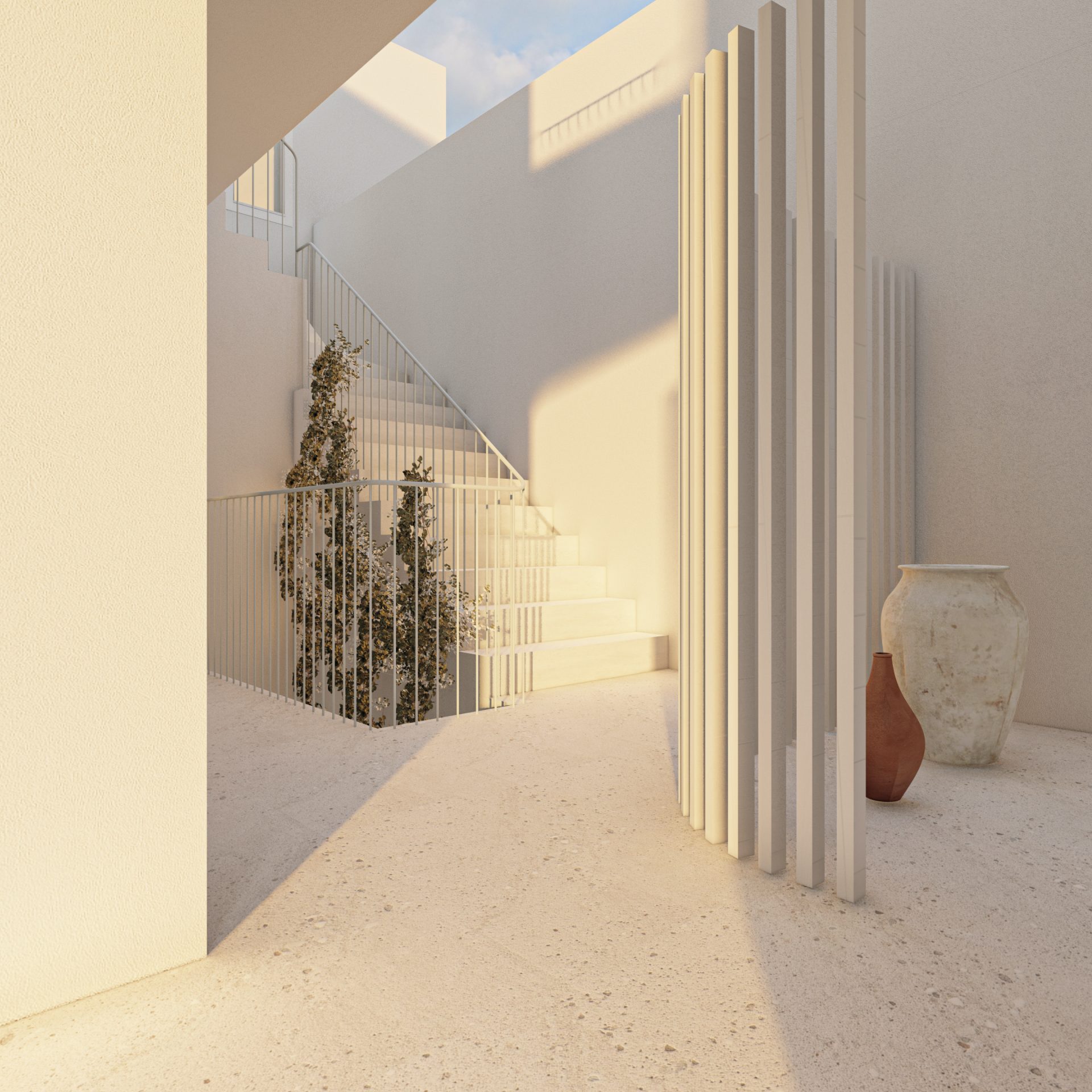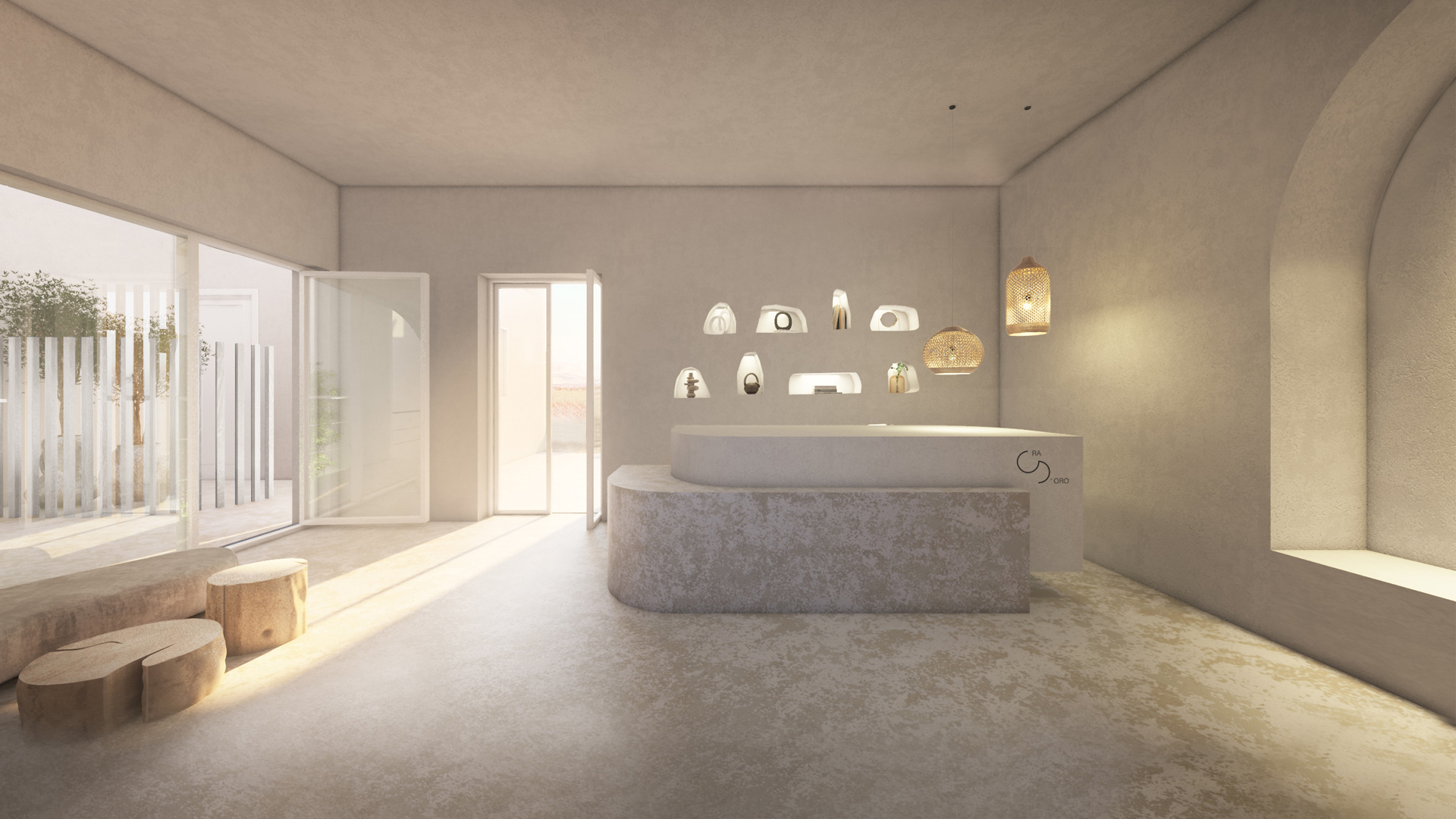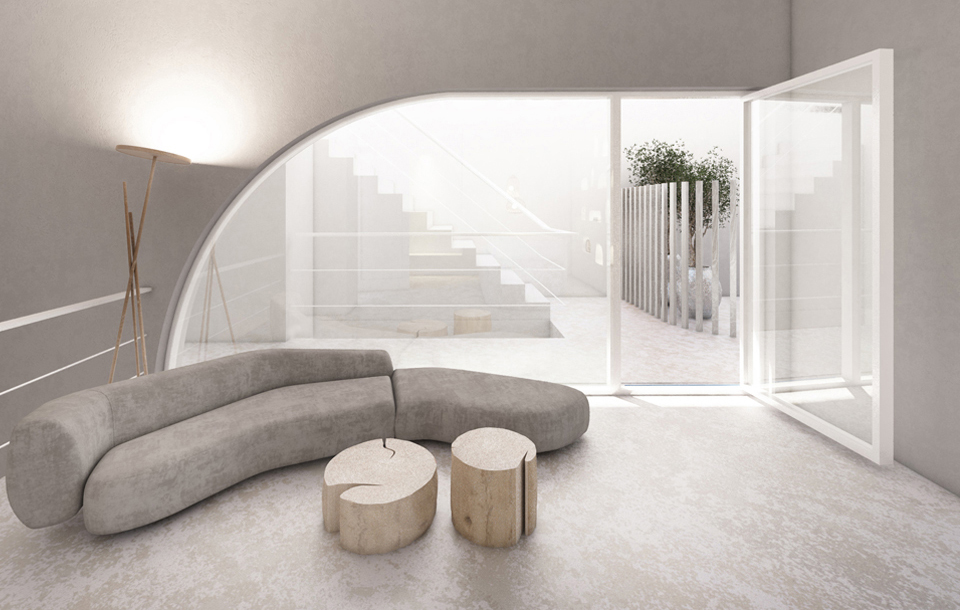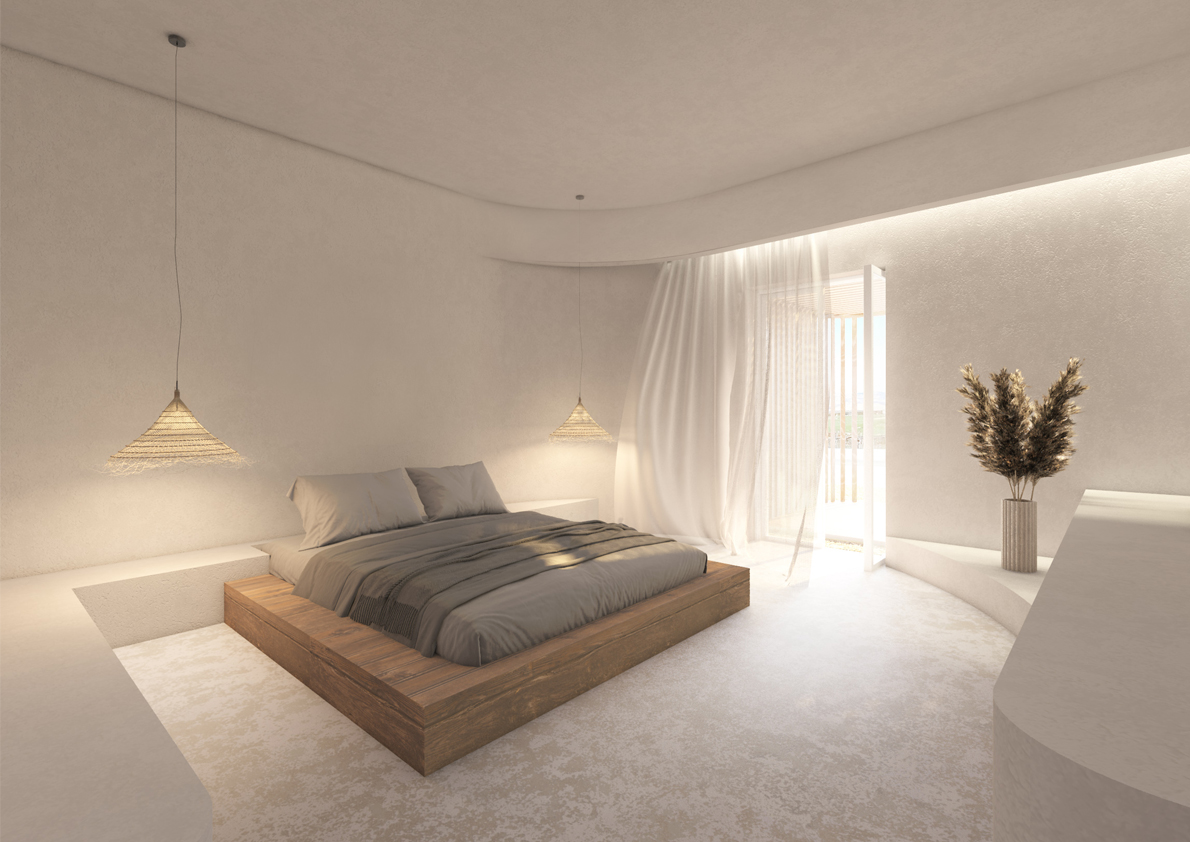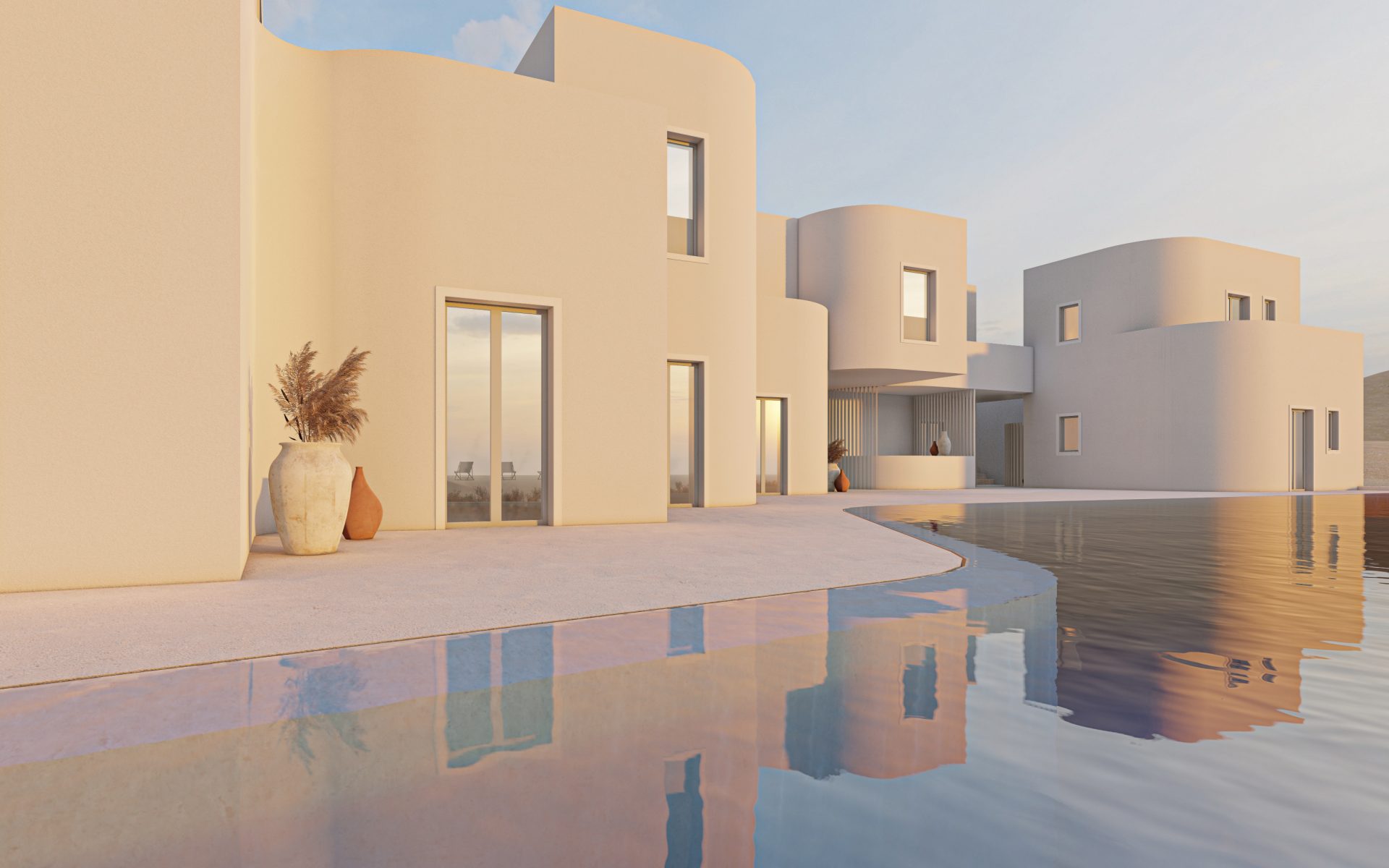 The materials proposed attempt to integrate the project into the architecture of the traditional settlement of Chora. For this reason, the facades are dominated by white plaster and light grey wooden frames. The interior design is also dominated by white plaster on the walls and built-in furniture. Wood is also found here on the beds and in secondary elements, such as movable and fixed panels.