Type of Project:
Residential
Location:
Kalogeriko, Arta, Greece
Completion Year:
Due in 2023
Gross Built Area:
310 m2
In collaboration with :
Eleni Papageorgiou
The residence "Pavilion House," is located in the small settlement Kalogeriko, 15 minutes away from Arta. Placed in the middle of an 11-acre field, the residence answers to the needs of a modern family, while establishing a strong bond with nature.
It is surrounded by an olive grove and a vineyard, thus the desire for constant dialogue with the landscape has led the composition. The main residence is treated as a "pavilion" and extends as a platform at ground level. Its simple lines and emphasis on permeability through the solid- void relationship, reinforce a sense of levitation.
In contrast to the open main residence, a monolithic, compact volume cladded with local stonework, wedges on the south side at a lower level, housing completely independently, the workplace and the guesthouse. In the main house, an axis that commences at the entrance defines the functional separation of the communal areas and the private rooms. On the south side, the living room, the open plan kitchen and the dining room are placed, so that natural light is fully exploited. Something that is also achieved through the skylights on the roof. Within the stone cube an office space and a guest house with independent entrances and baths are found.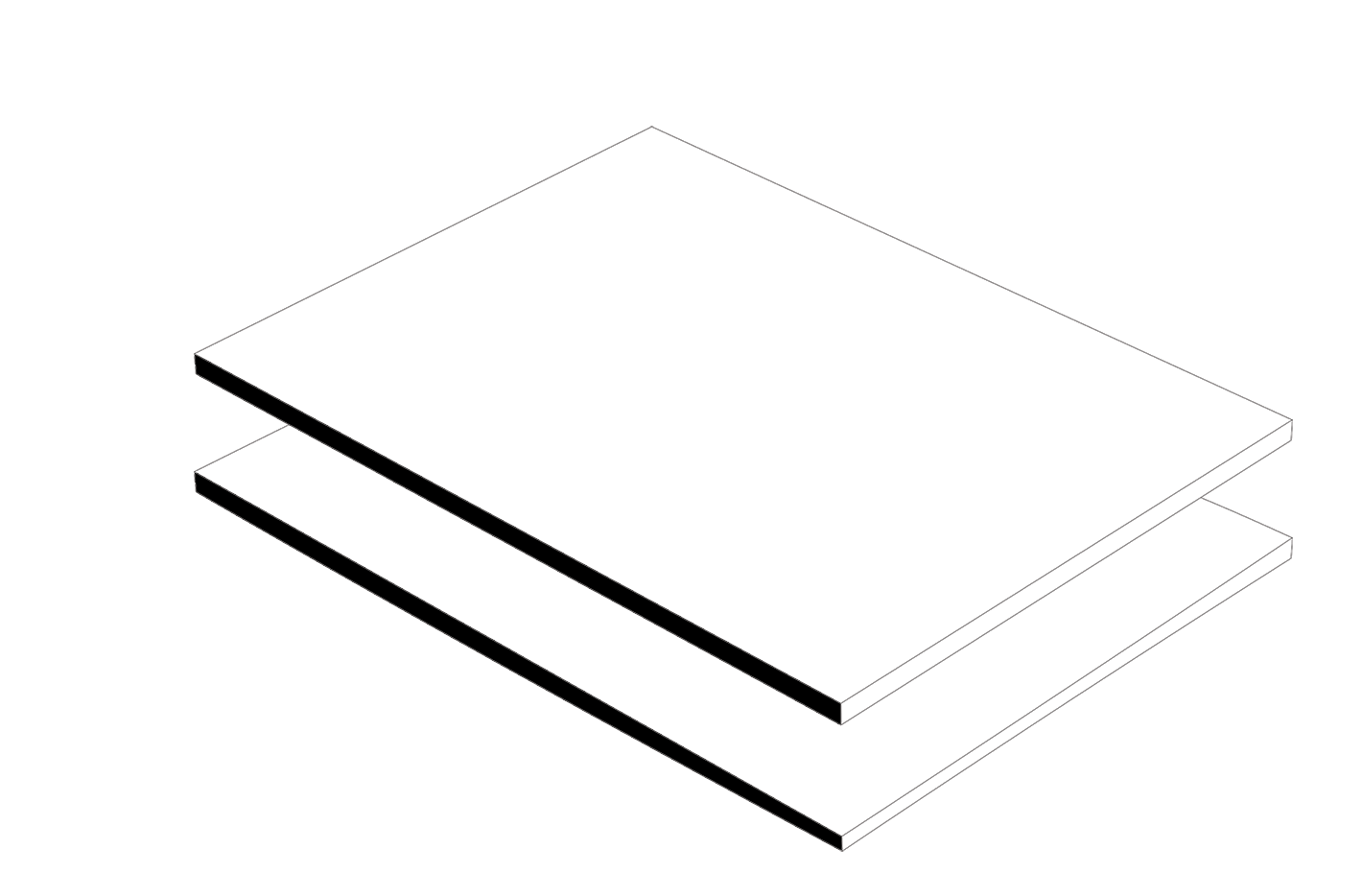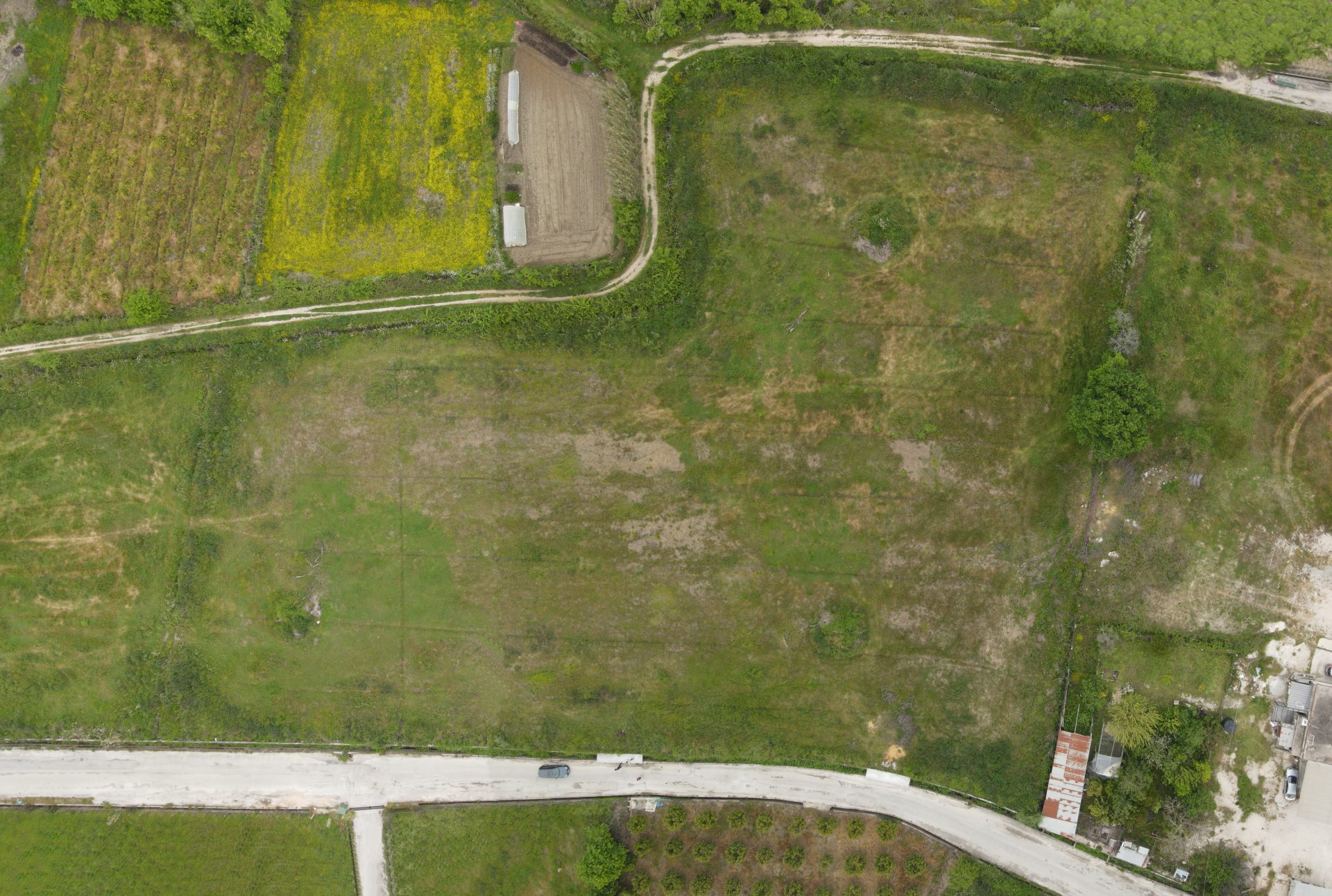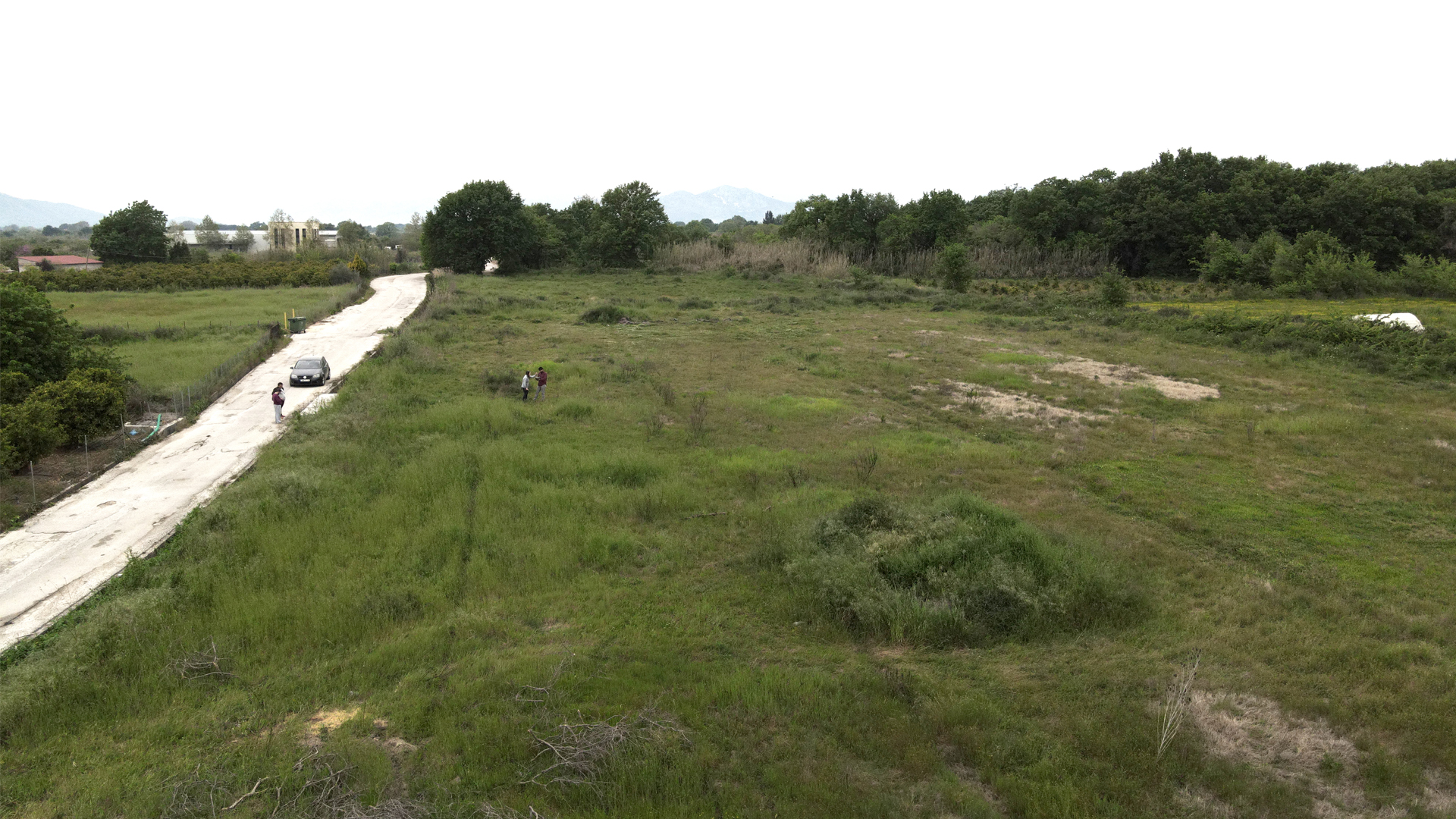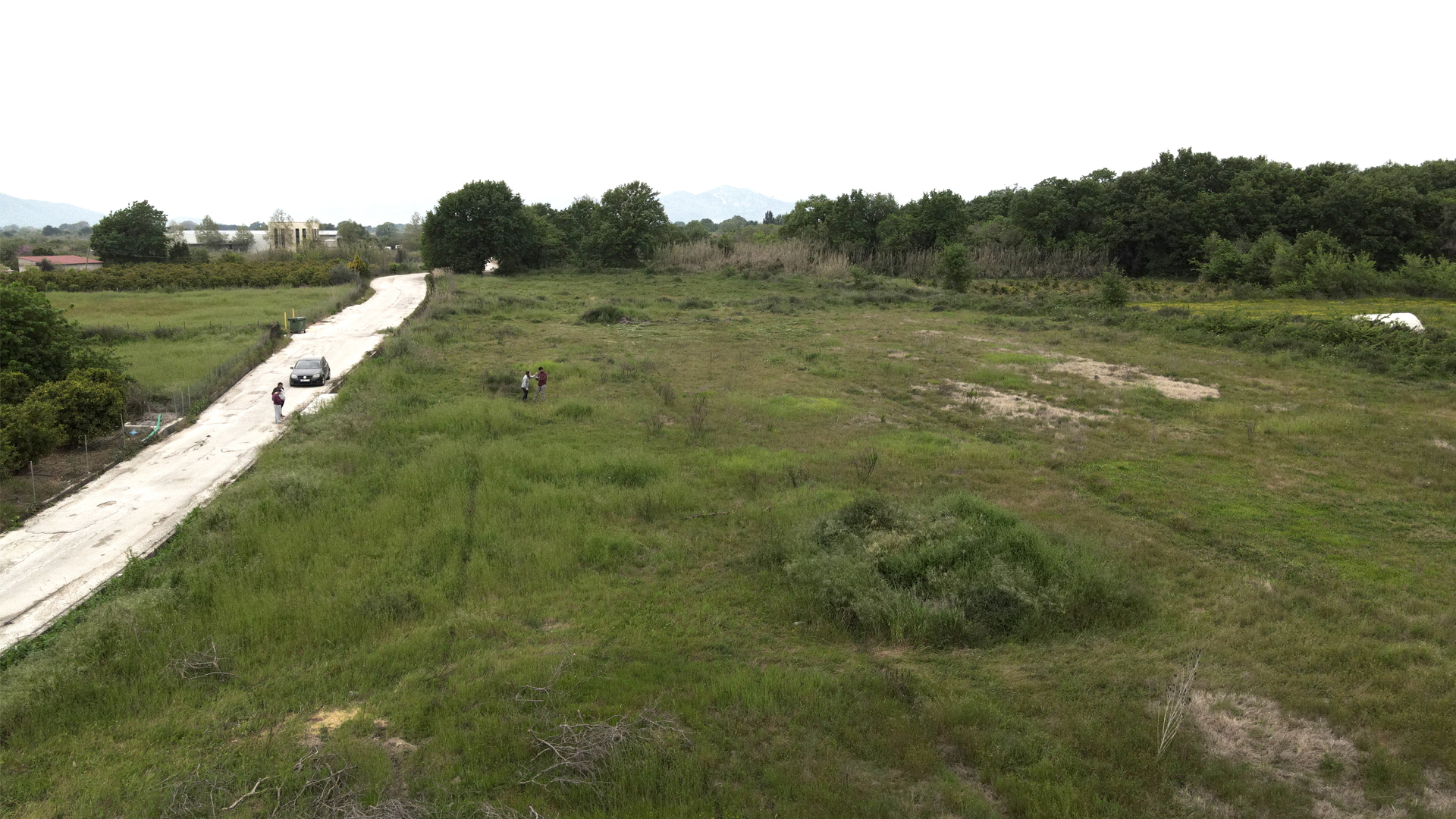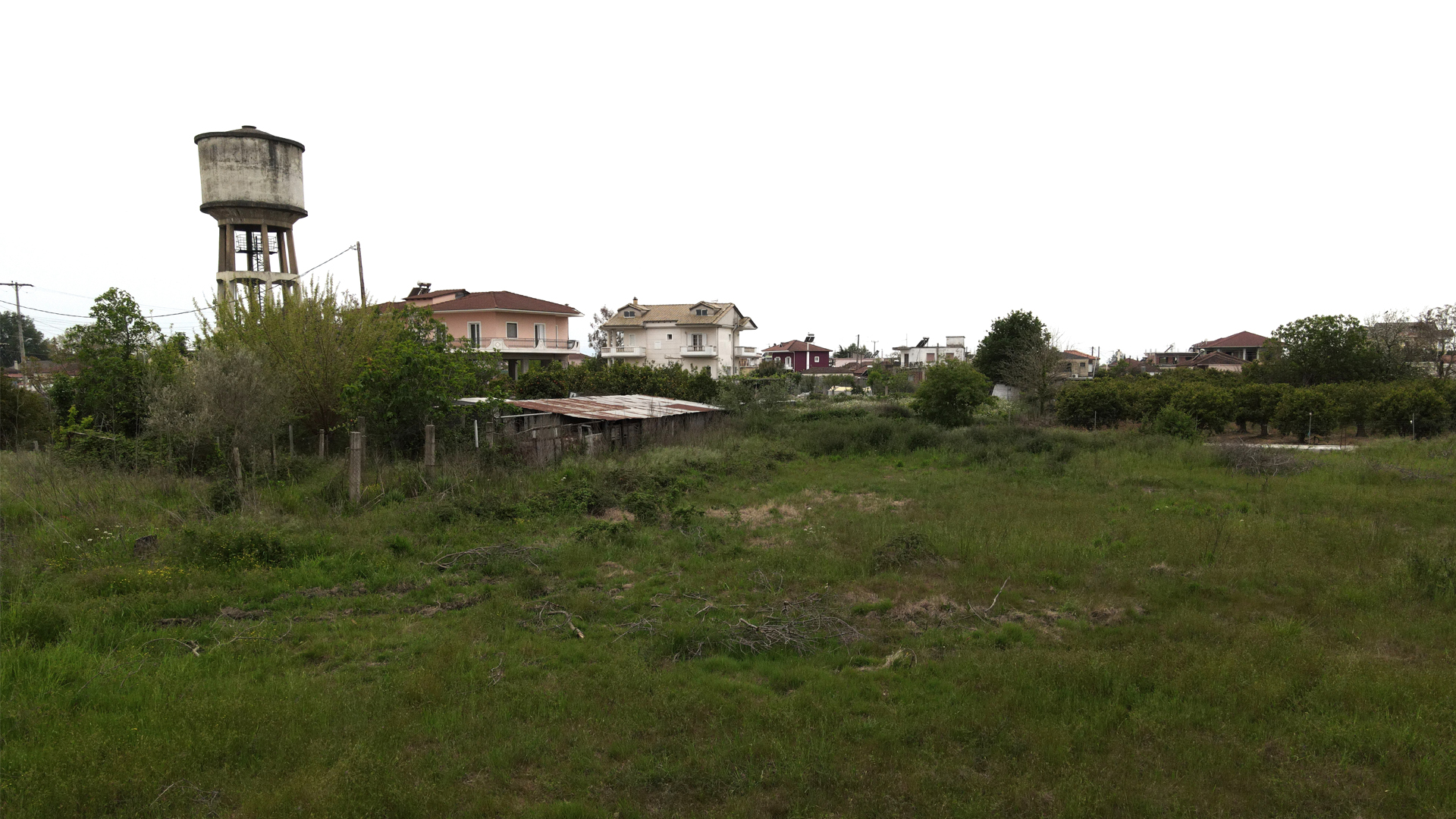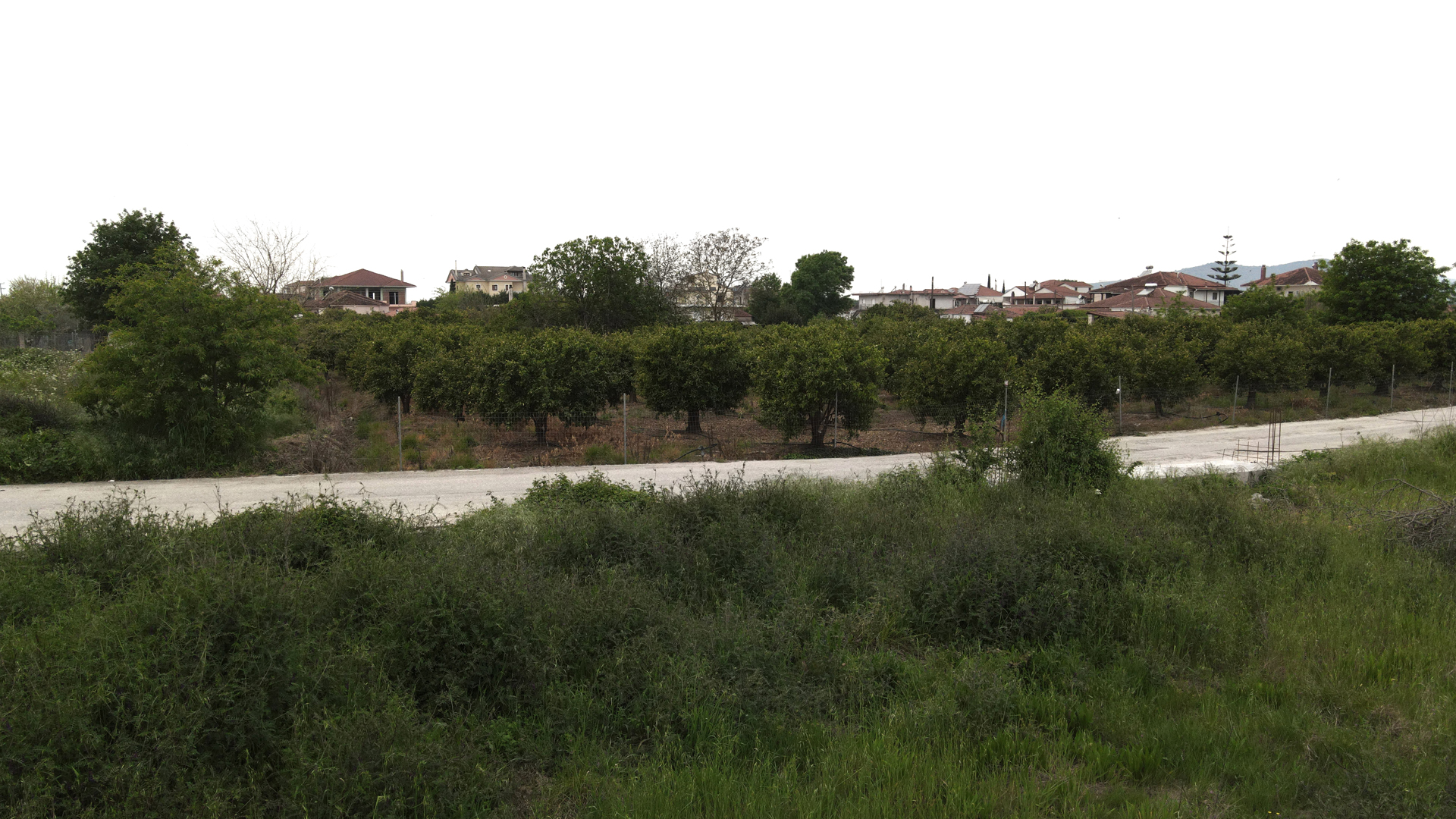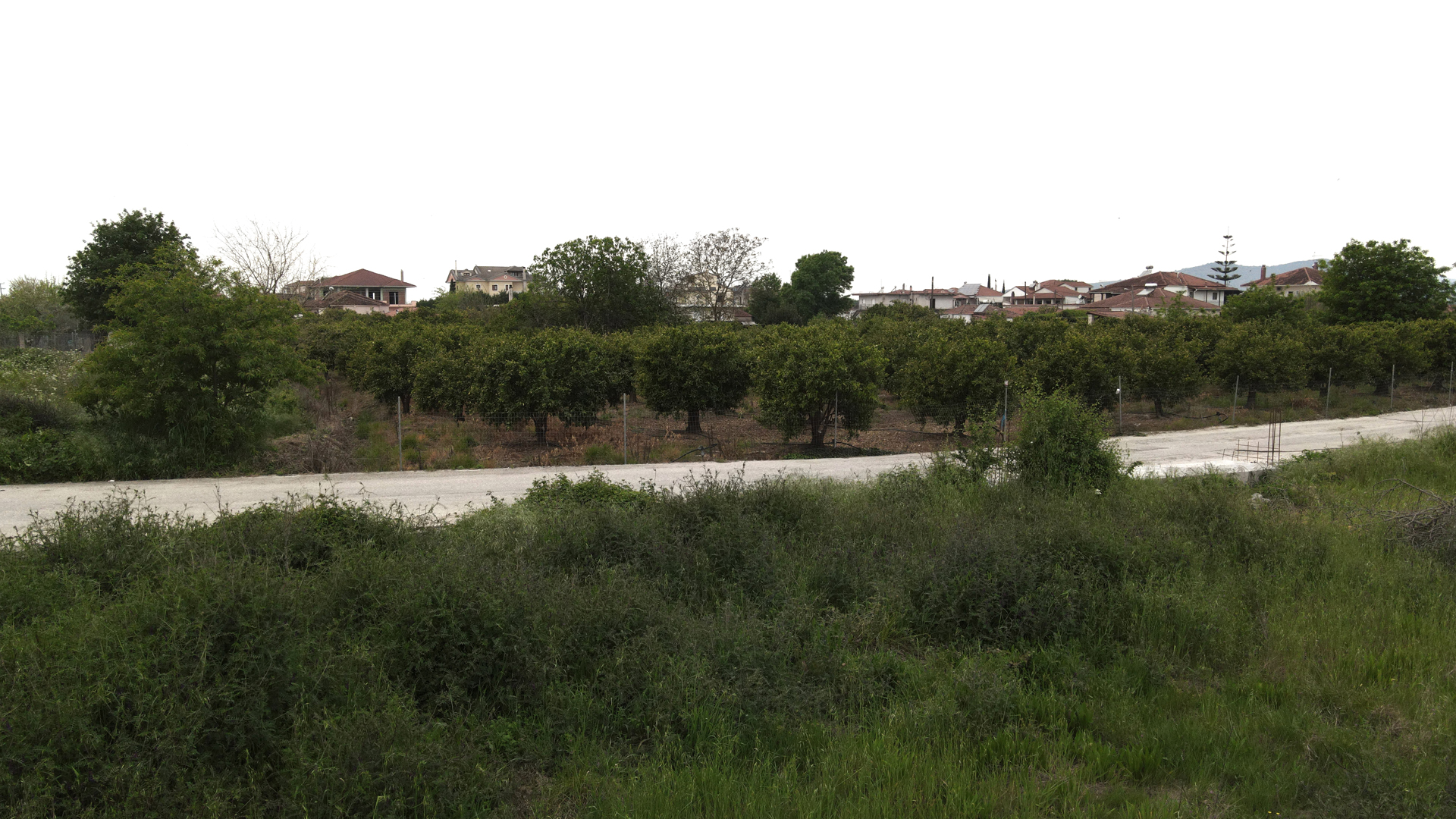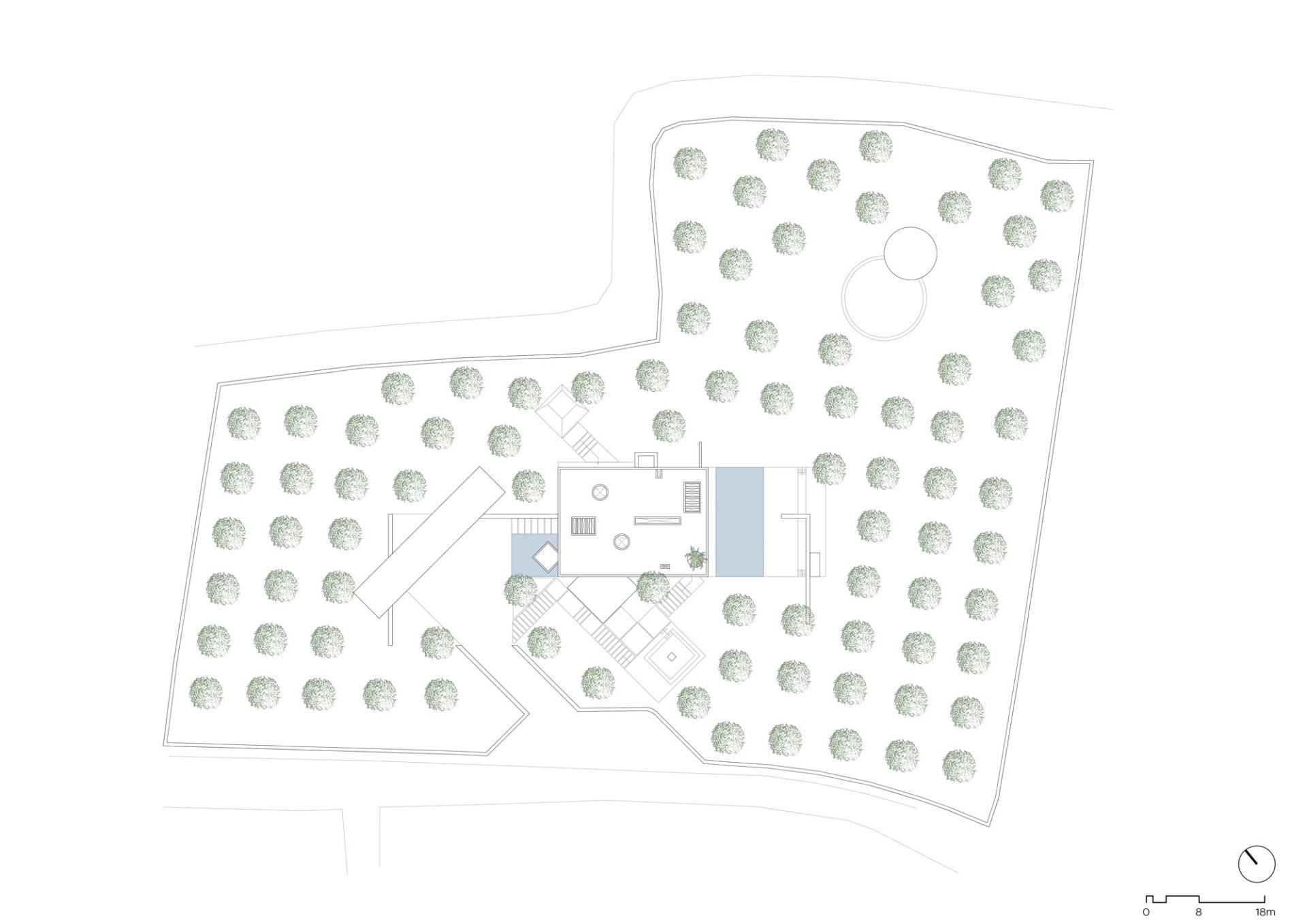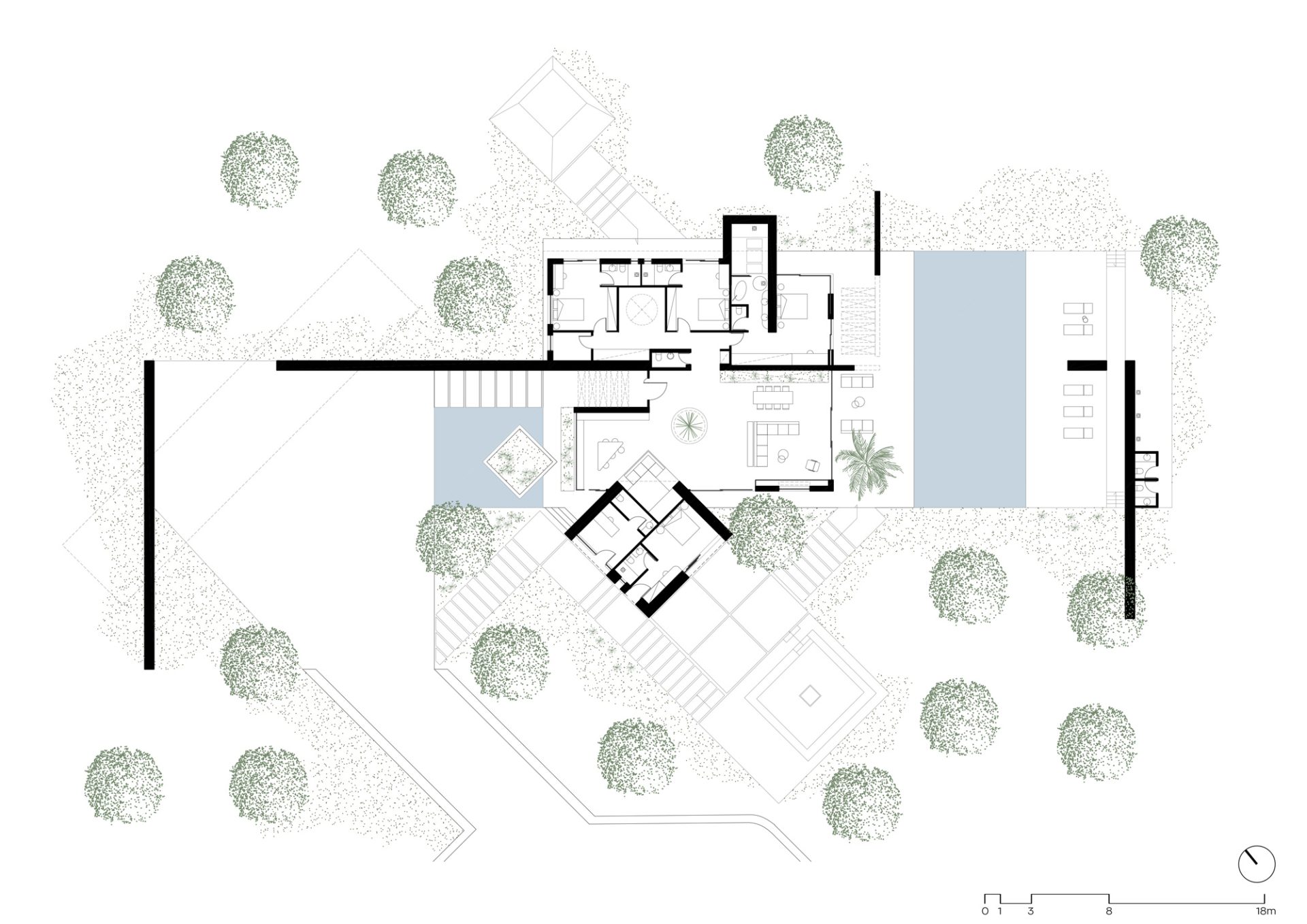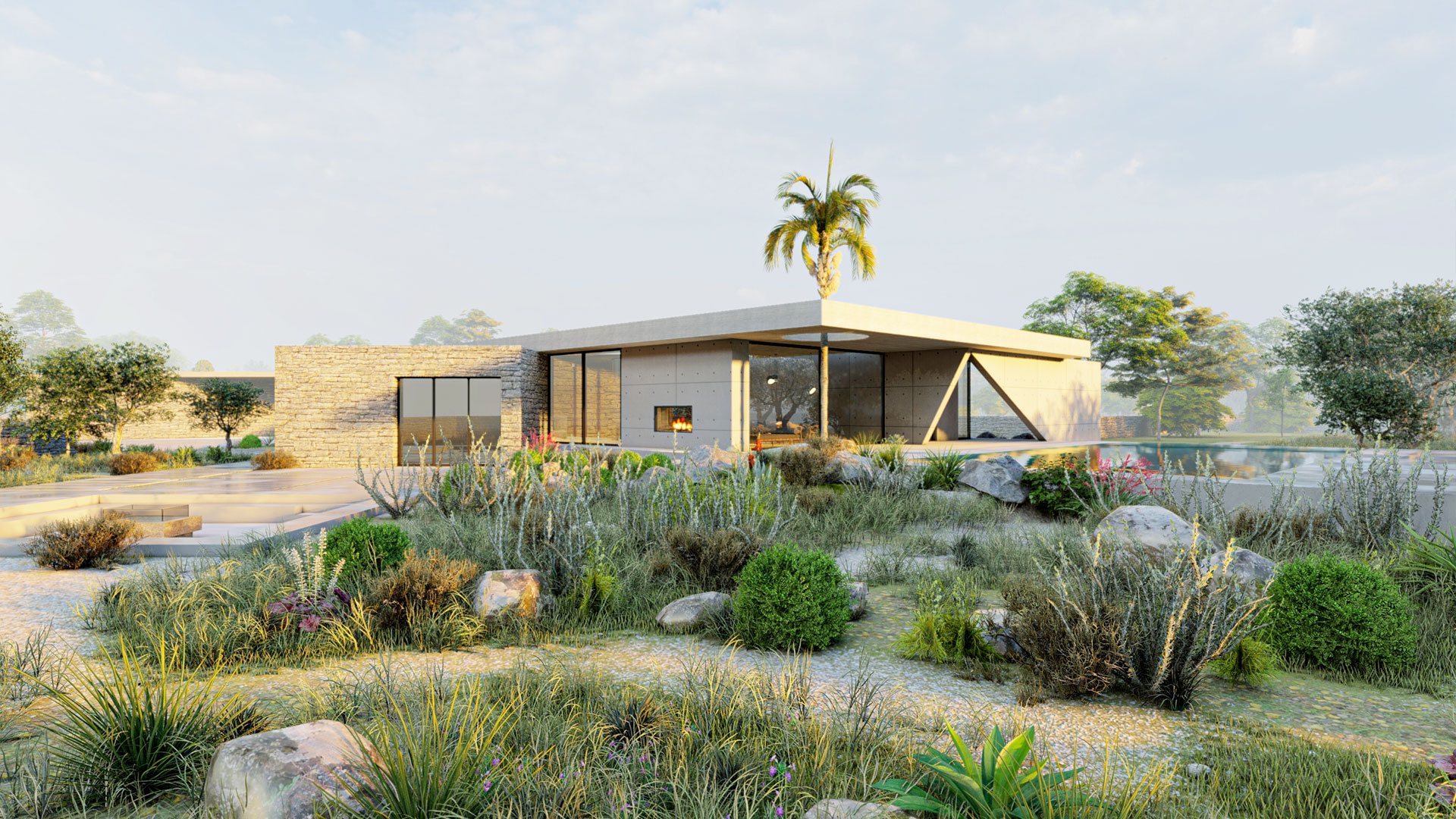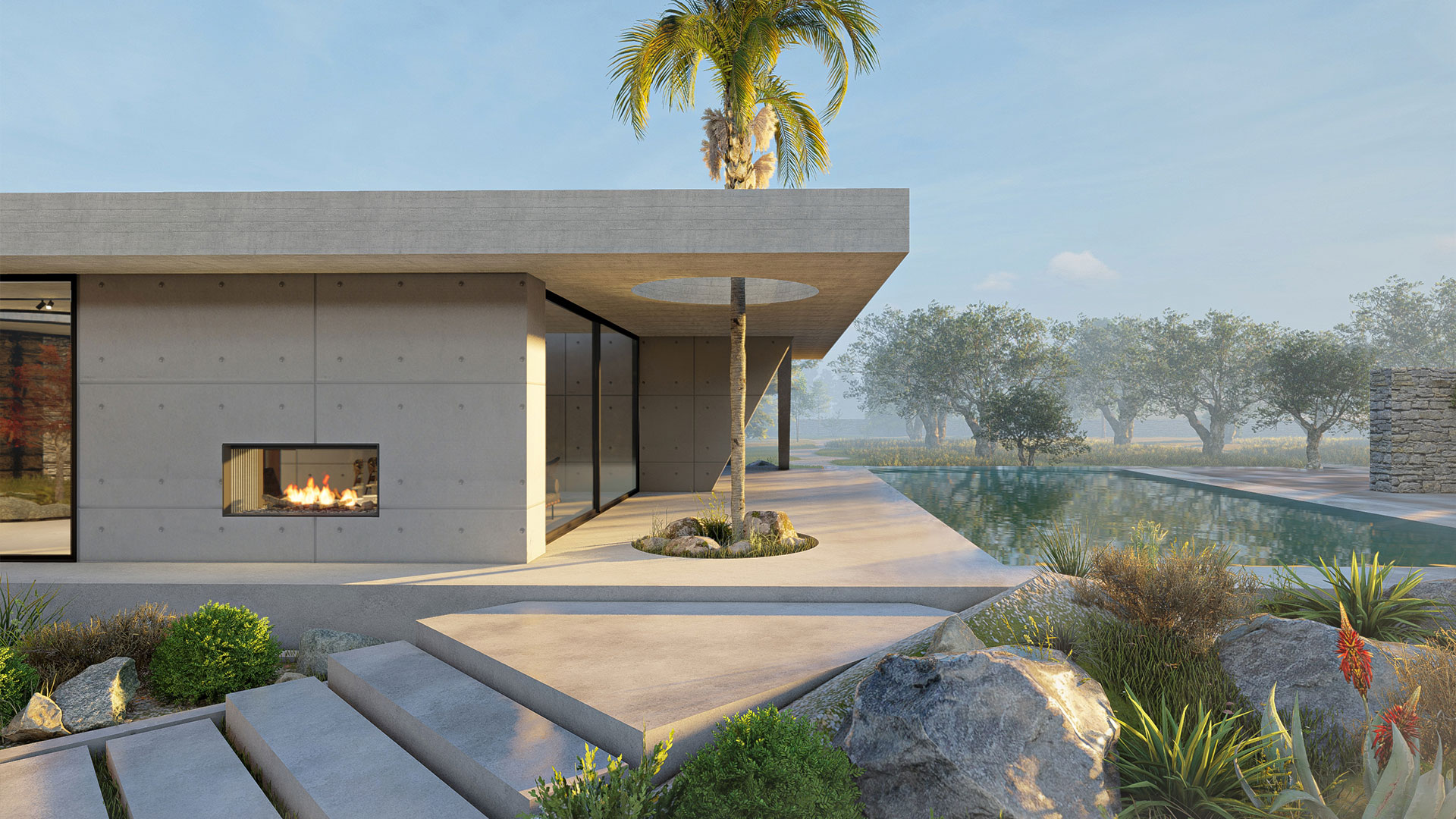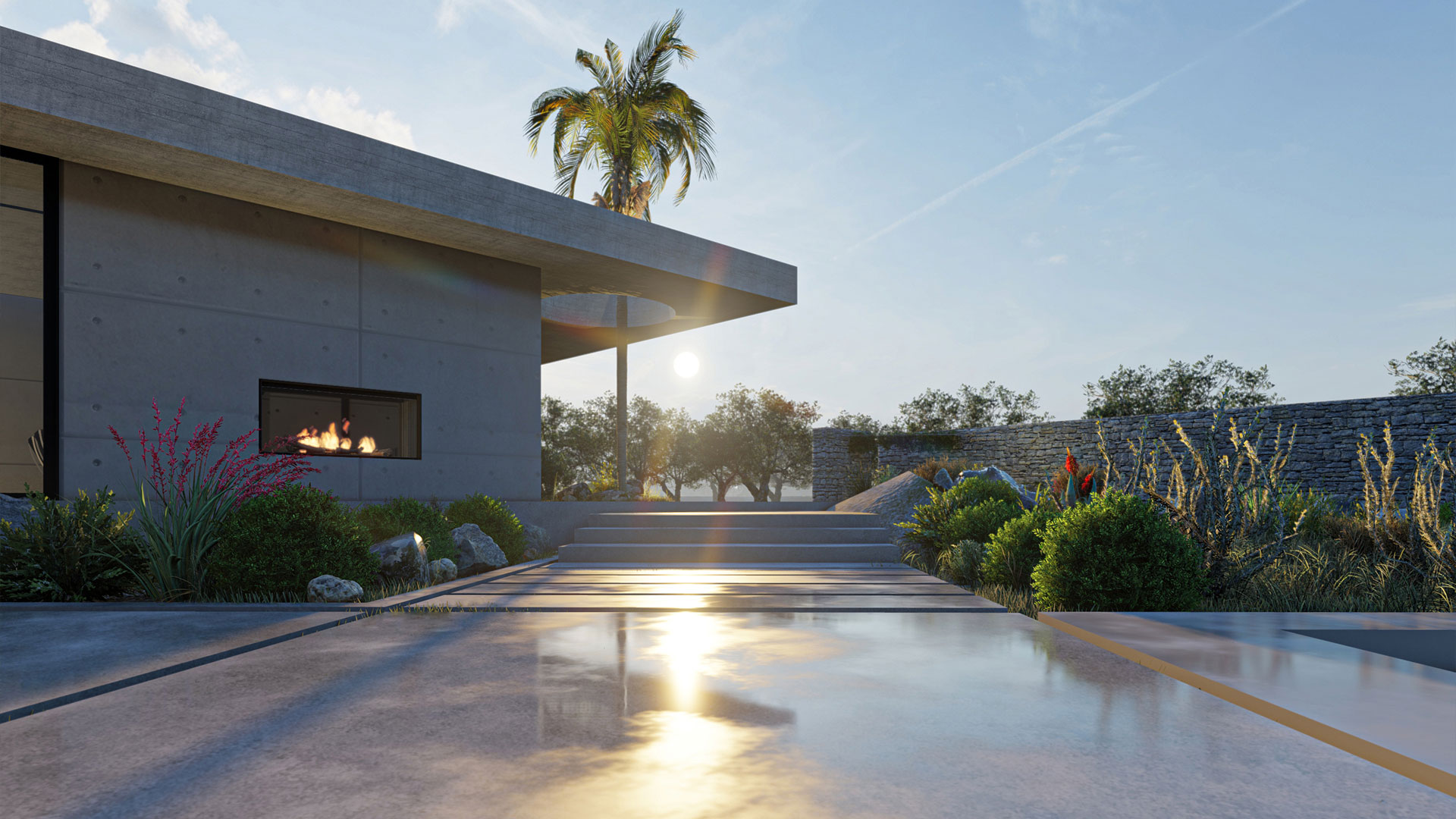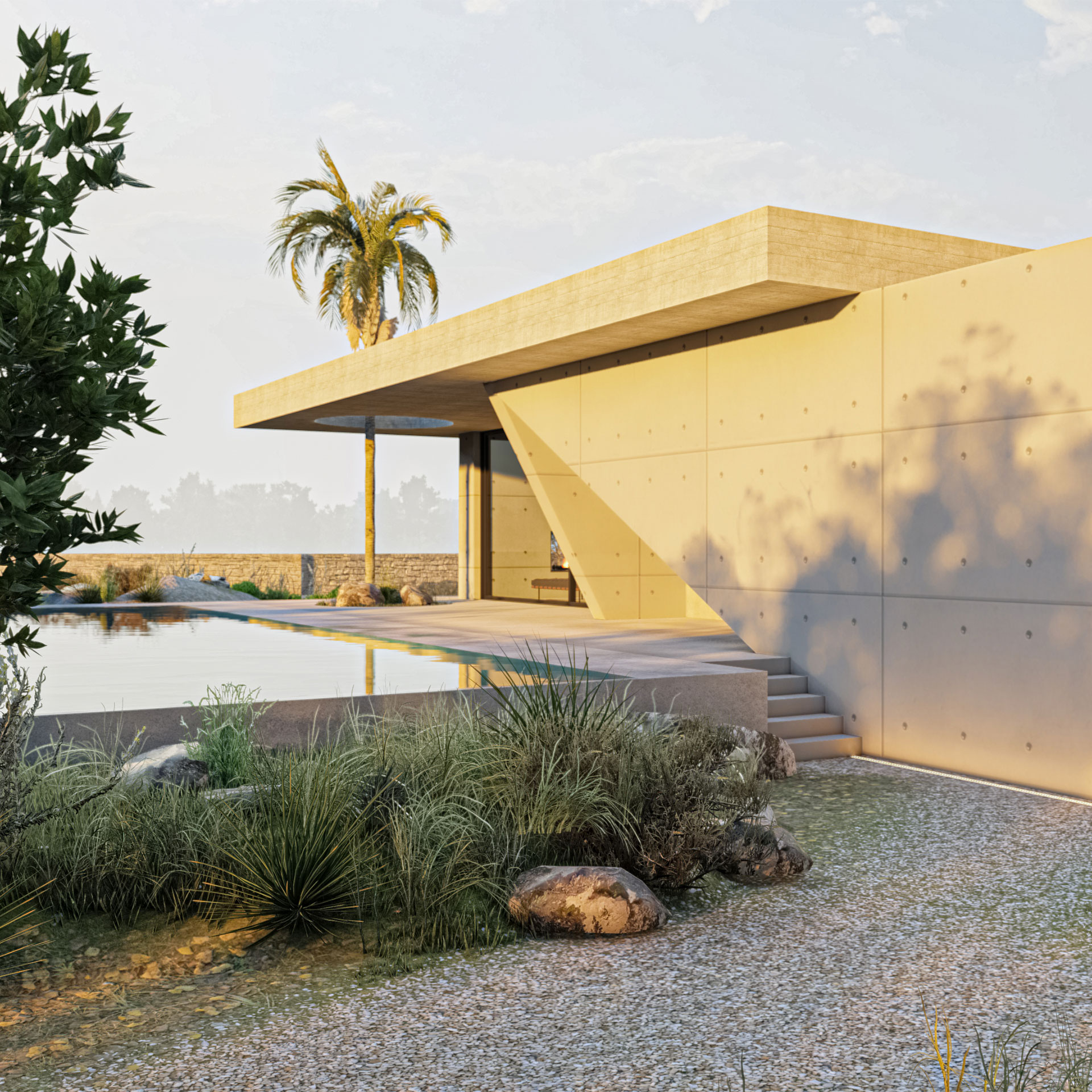 The materials proposed, attempt to integrate the house into the architecture of the area characterized by rendered walls, in white and earthy shades, stone cladding and tiled roofs. For this reason, the facades are dominated by white plaster and exposed stonework, while the exposed concrete emphasizes the central walls of the composition and the roof slab.
At the entrance of the dwelling, claustra act as a visual filter between the kitchen area and the outdoor entrance area. The proposed landscape includes a pool adjacent to the living room, an outside lounge area and a BBQ.