Type of Project:
Residential
Location:
Arta, Greece
Completion Year:
Due in 2023
Gross Built Area:
210 m2
Patio house is situated lying on the edge of a small mountainous settlement, underneath the dense foliage of an old platanus, next to a natural spring. The residence is borrowing its shape from the vernacular hipped roof, giving a contemporary perspective to this commonly used form.
On the contrary to the variety of materials and tiles that usually clad traditional houses capped by ceramic roof tiles, the "Patio House", remains austere covered only with white plaster including the roof. In this way it acts as a white canvas, highlights surrounding nature's colourful palette, but at the same time stands out from it.
The building consists of three independent residences developed around an atrium. The central atrium comprises an integral part of the house concentrating the collective activities of the family. The house develops around it with the communal areas to be facing towards the mountainous landscape whereas the rooms face towards the back taking advantage of the forest view. The atrium also serves as an amplifier of the building's ventilation system by making all its rooms permeable. At the same time, it serves the adequate natural lighting of the house.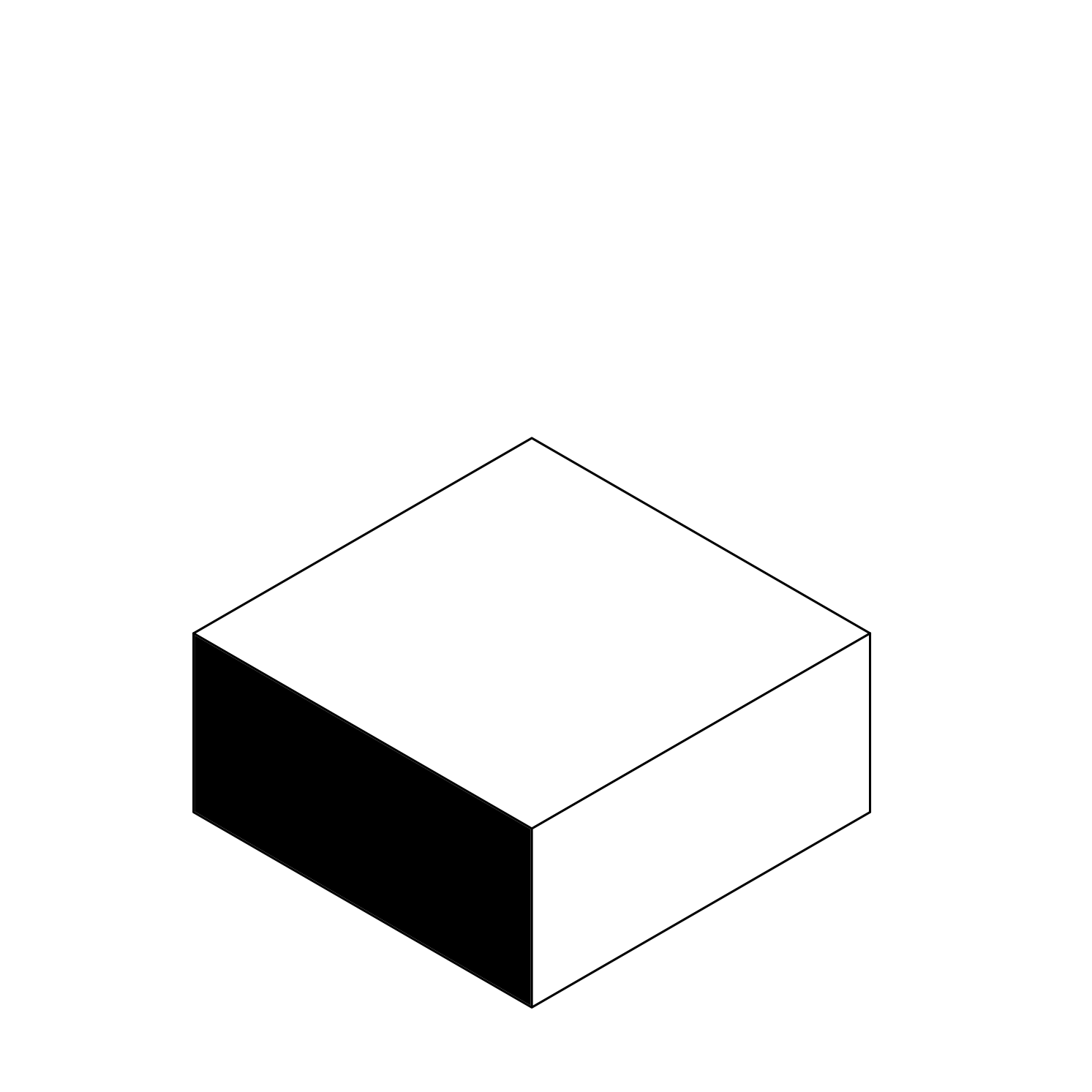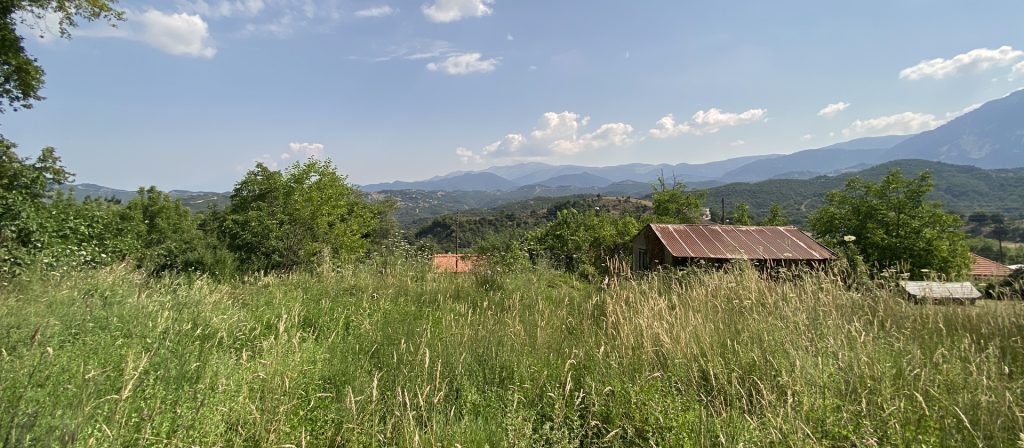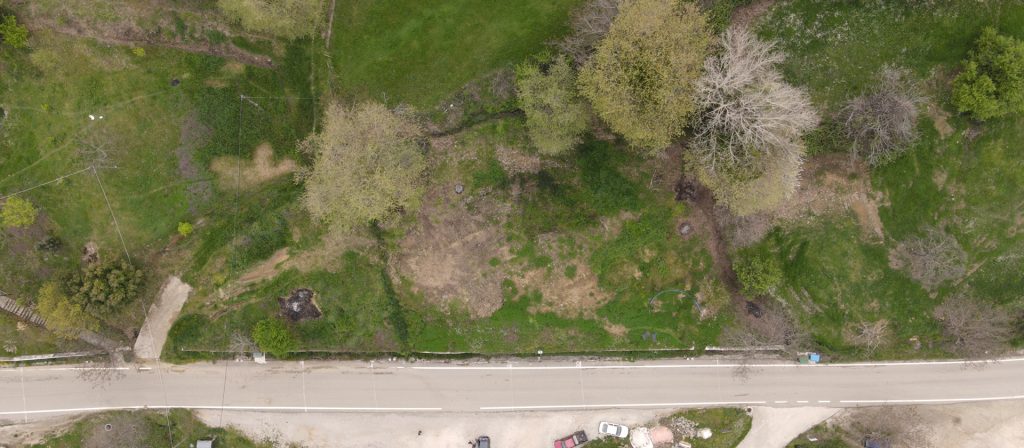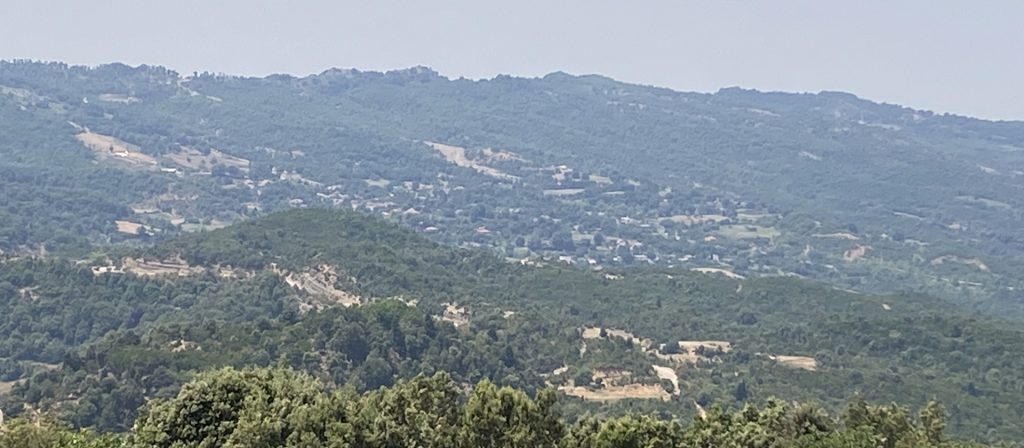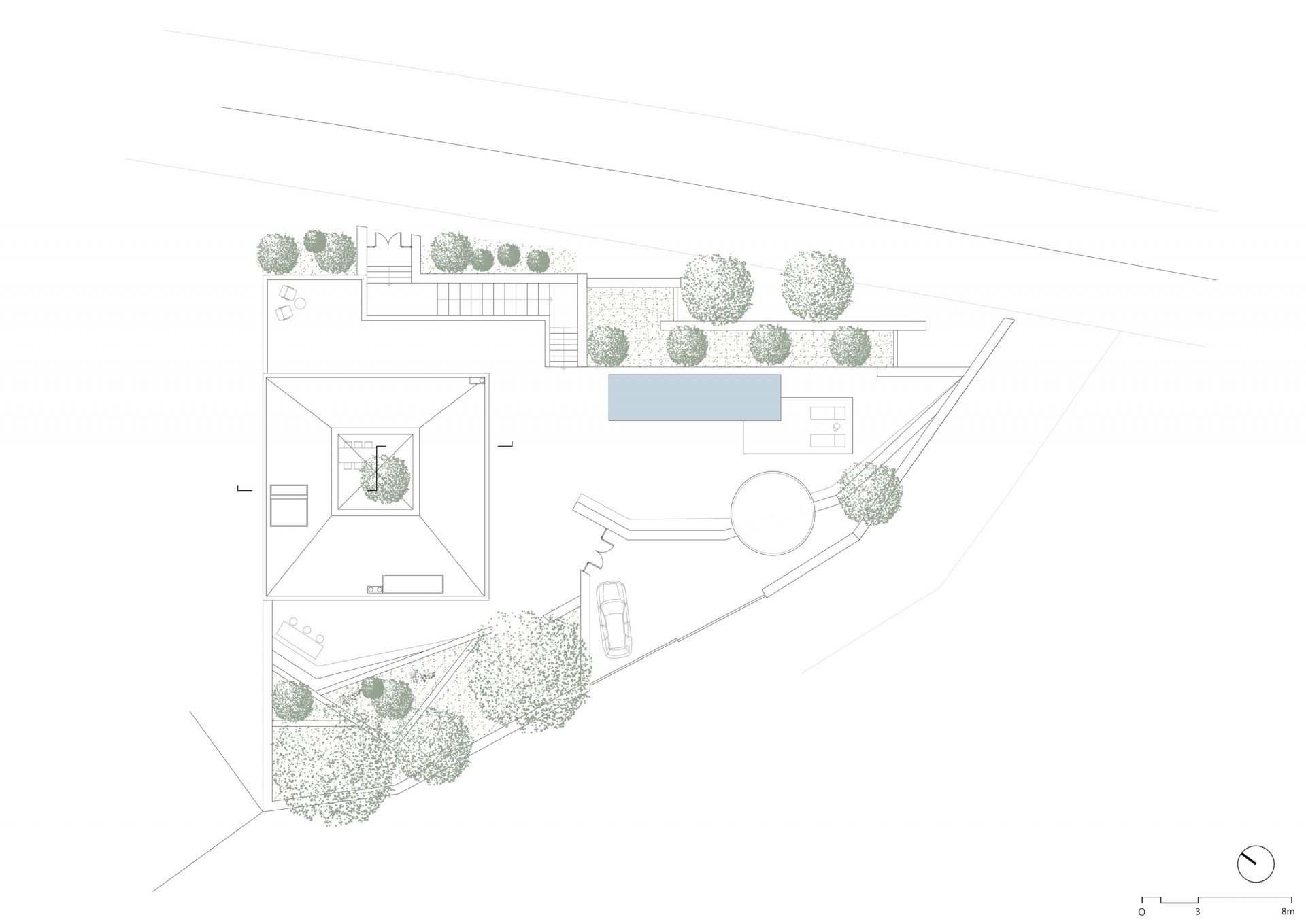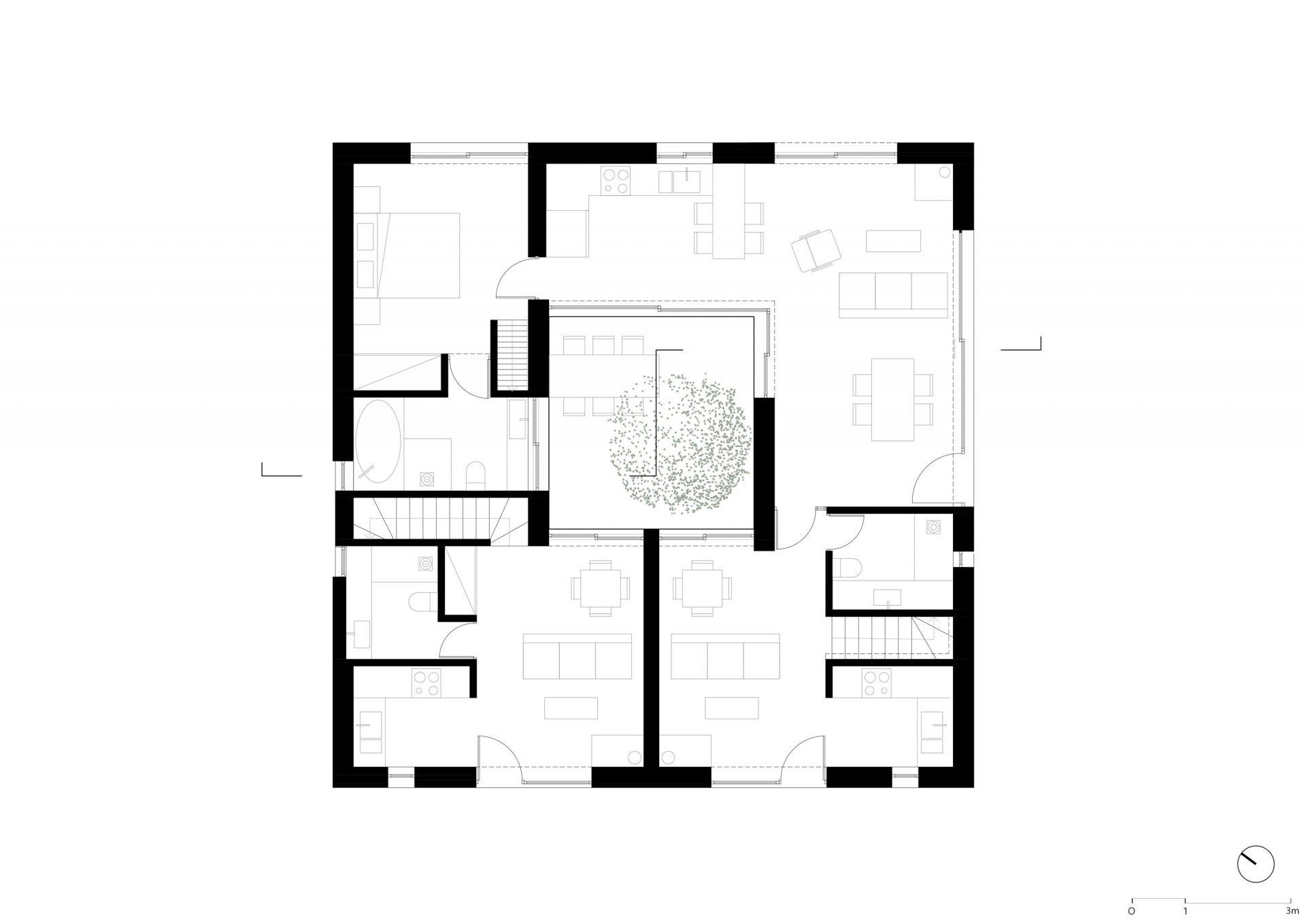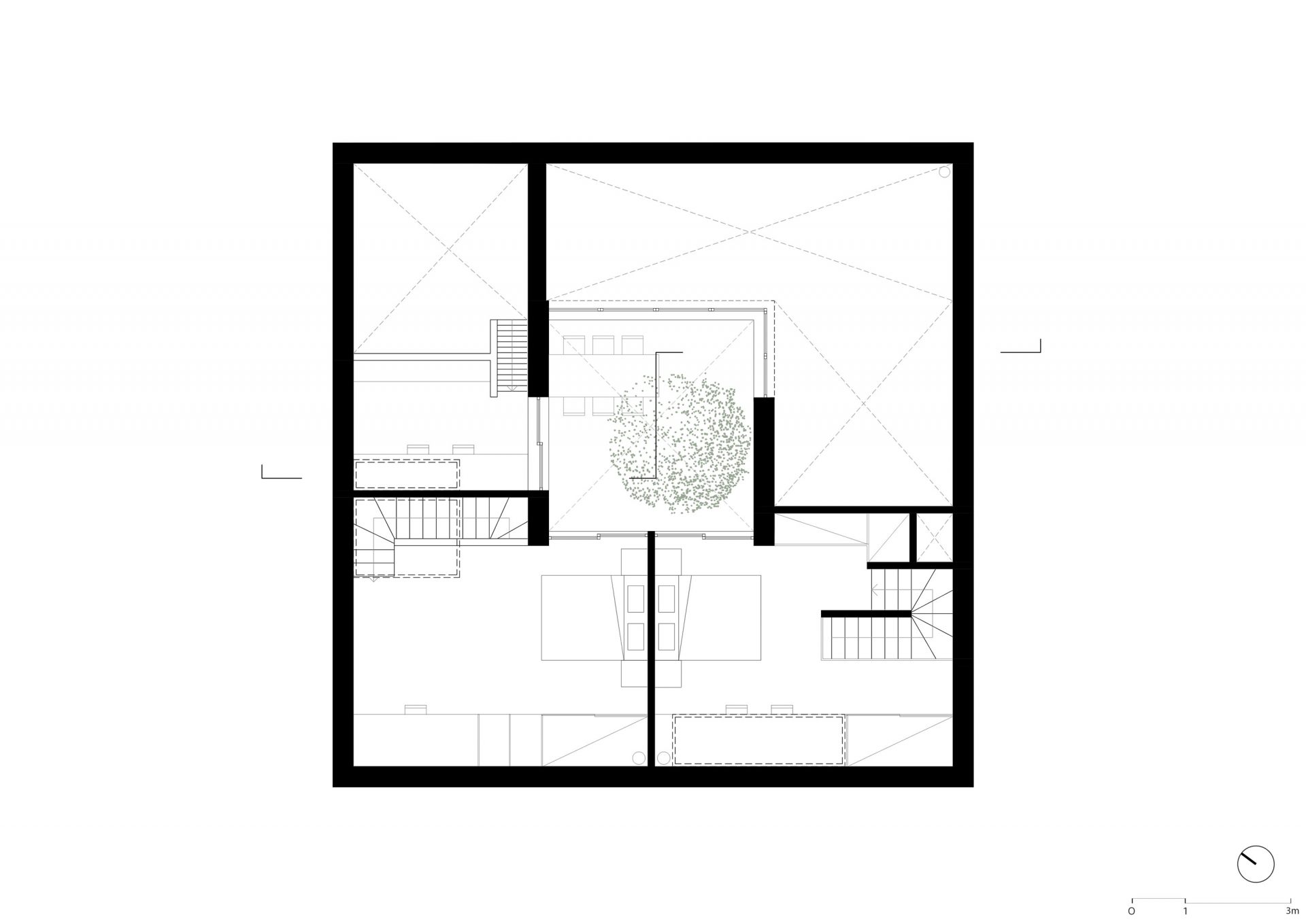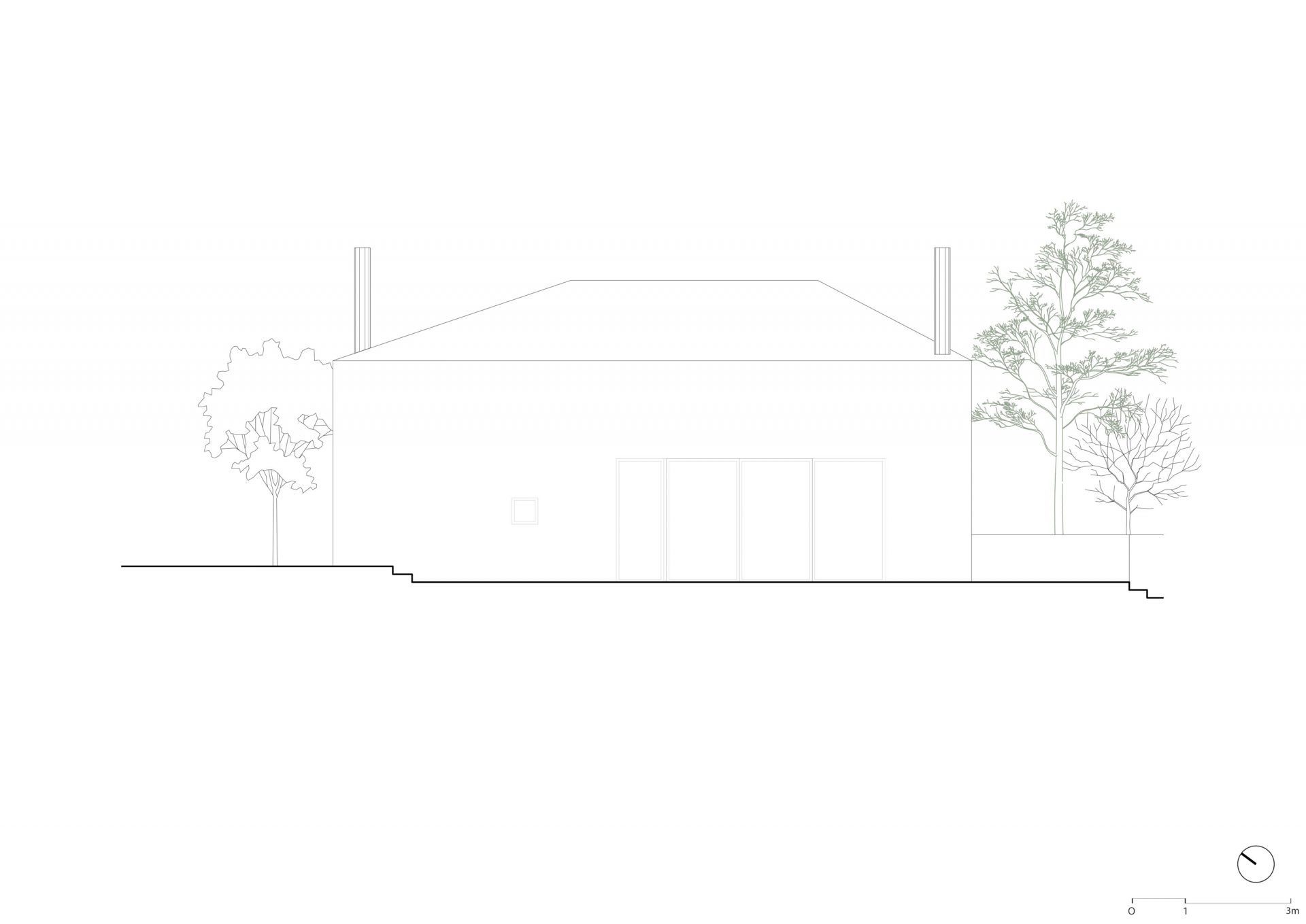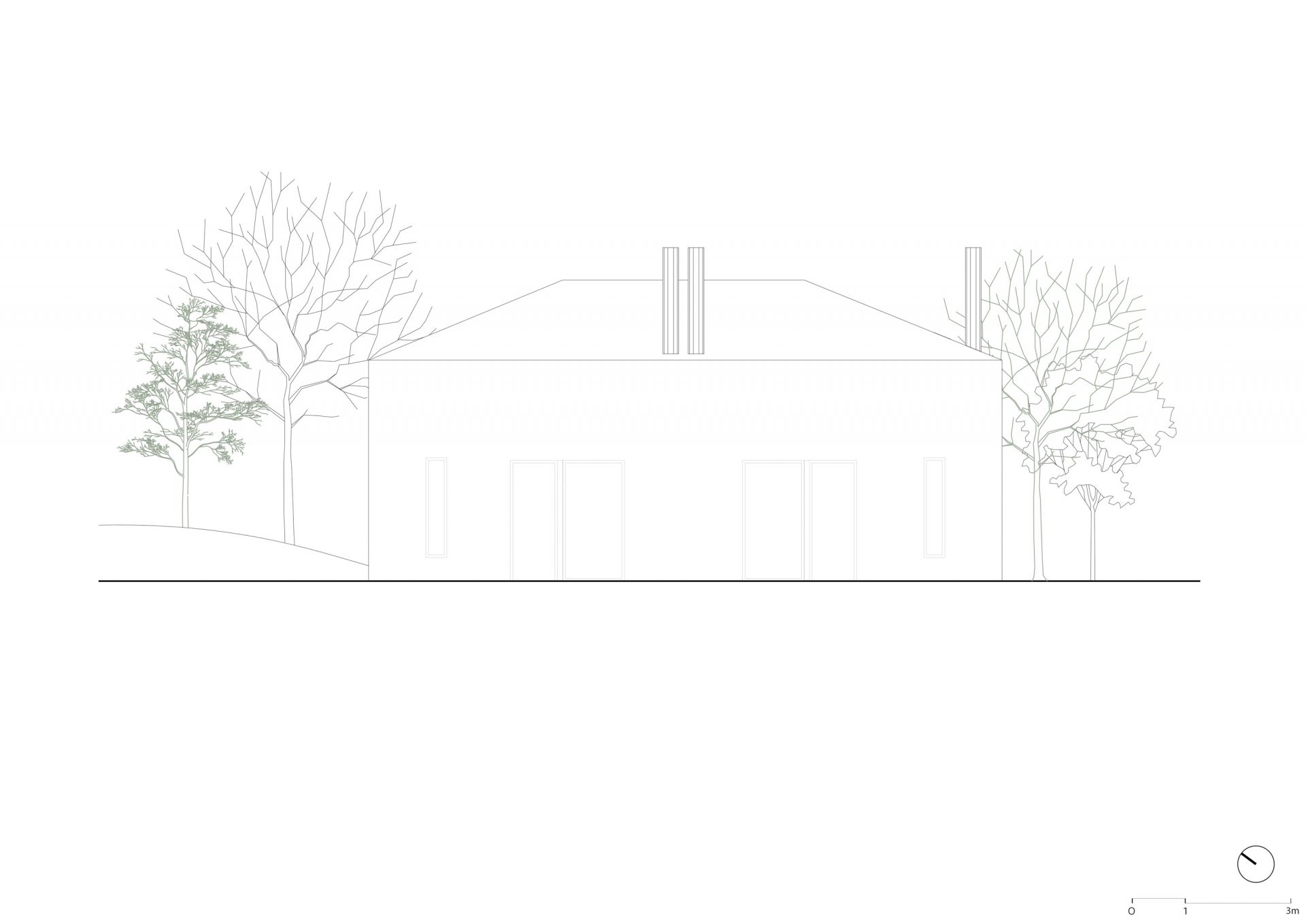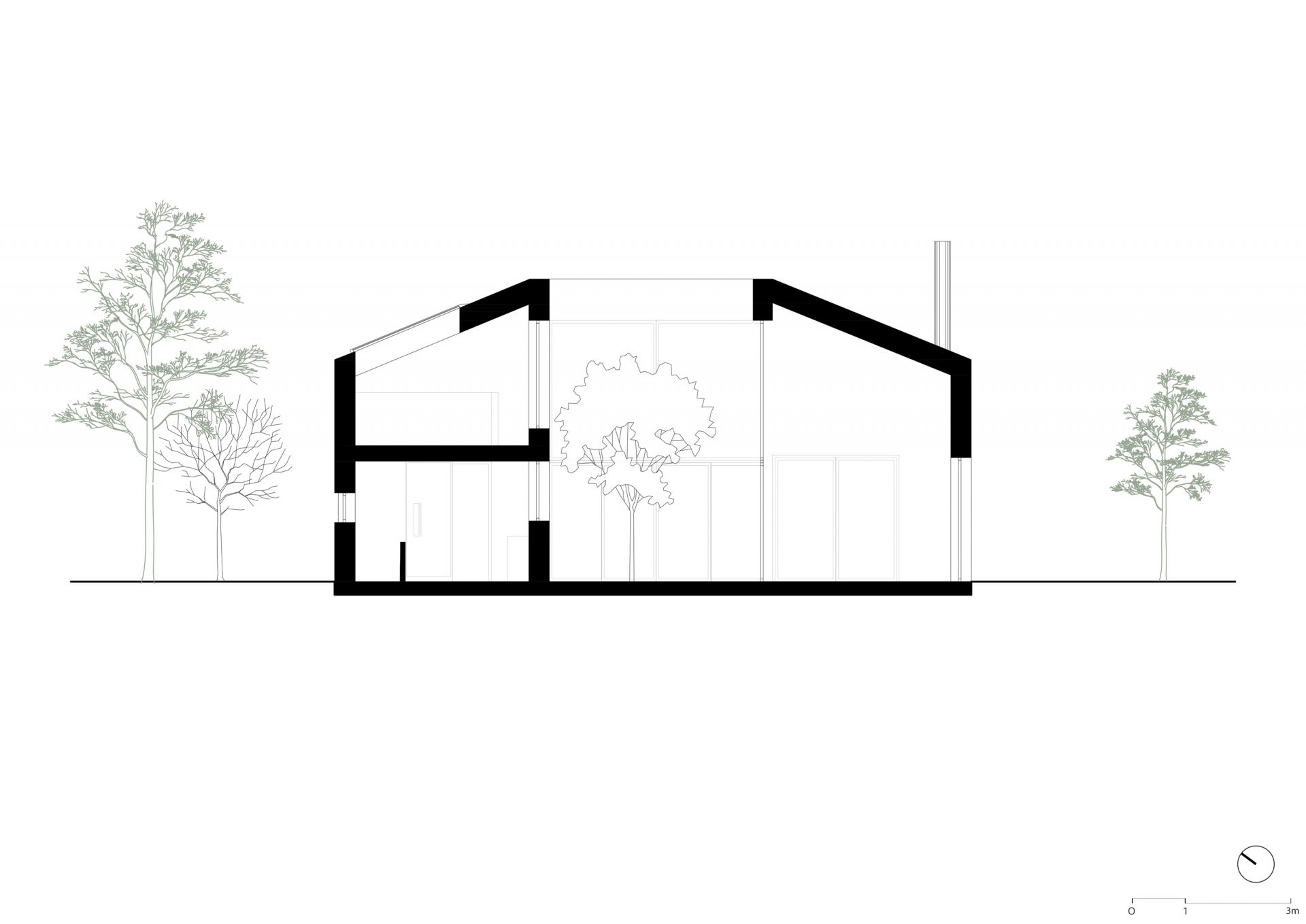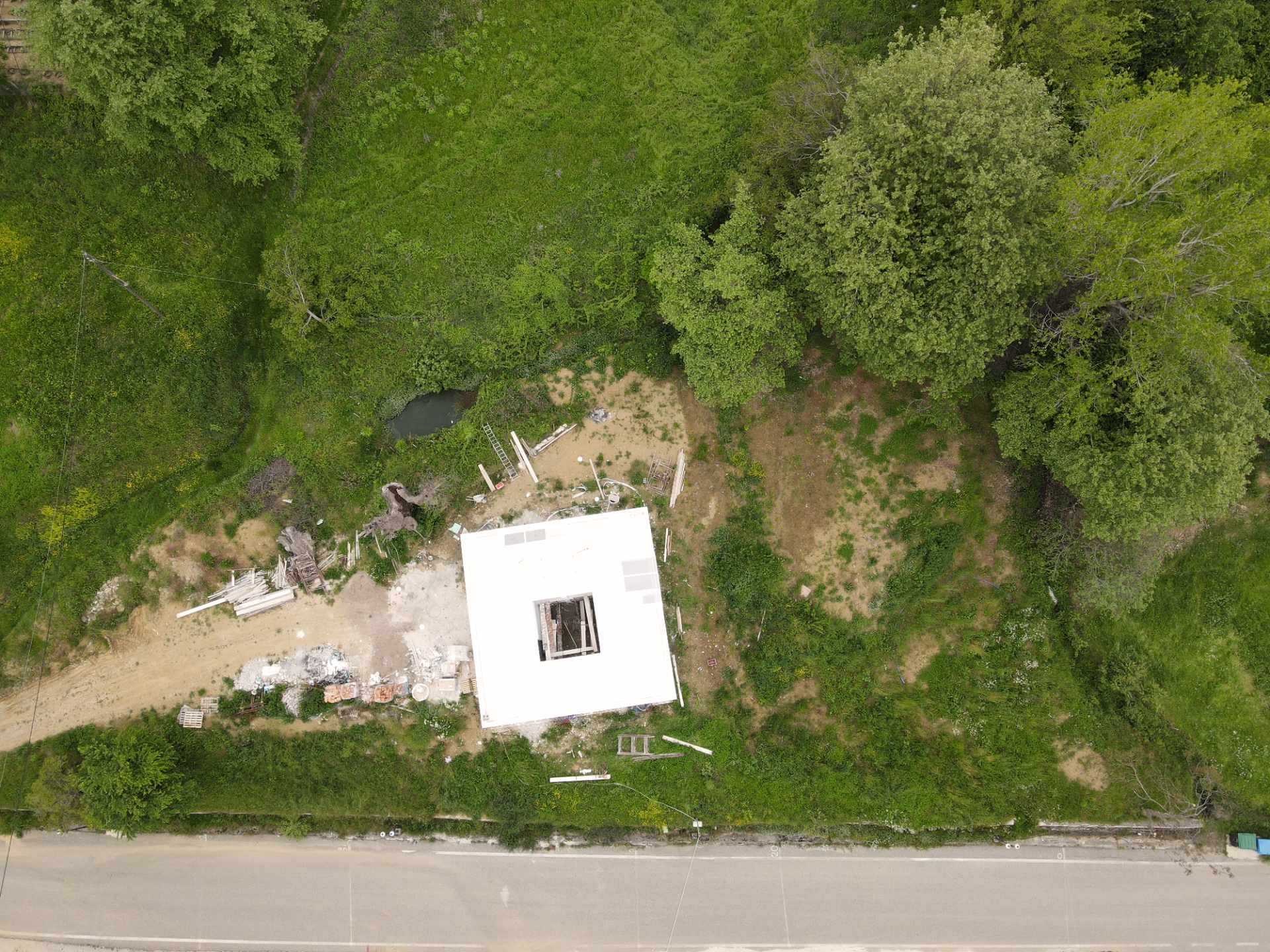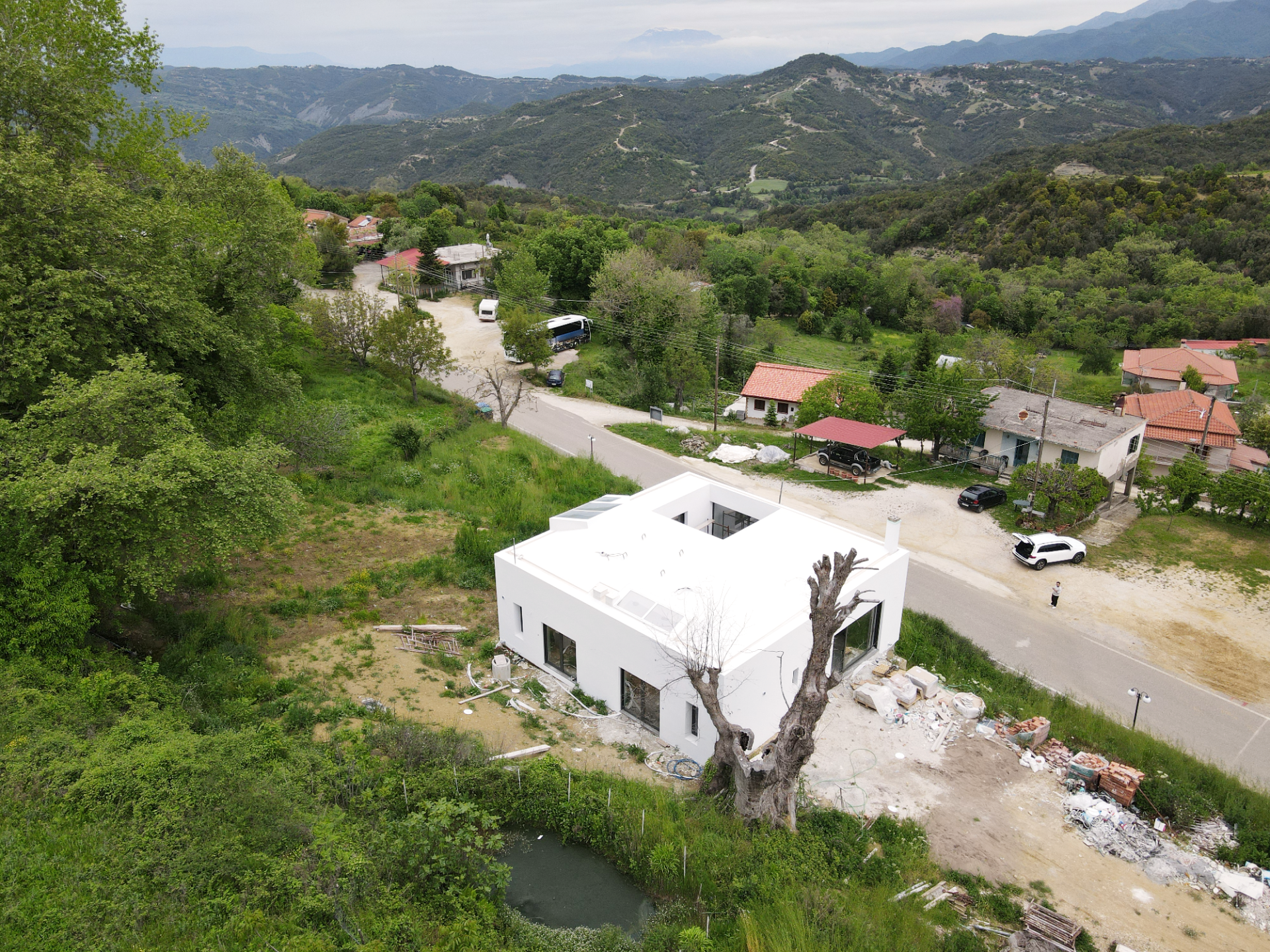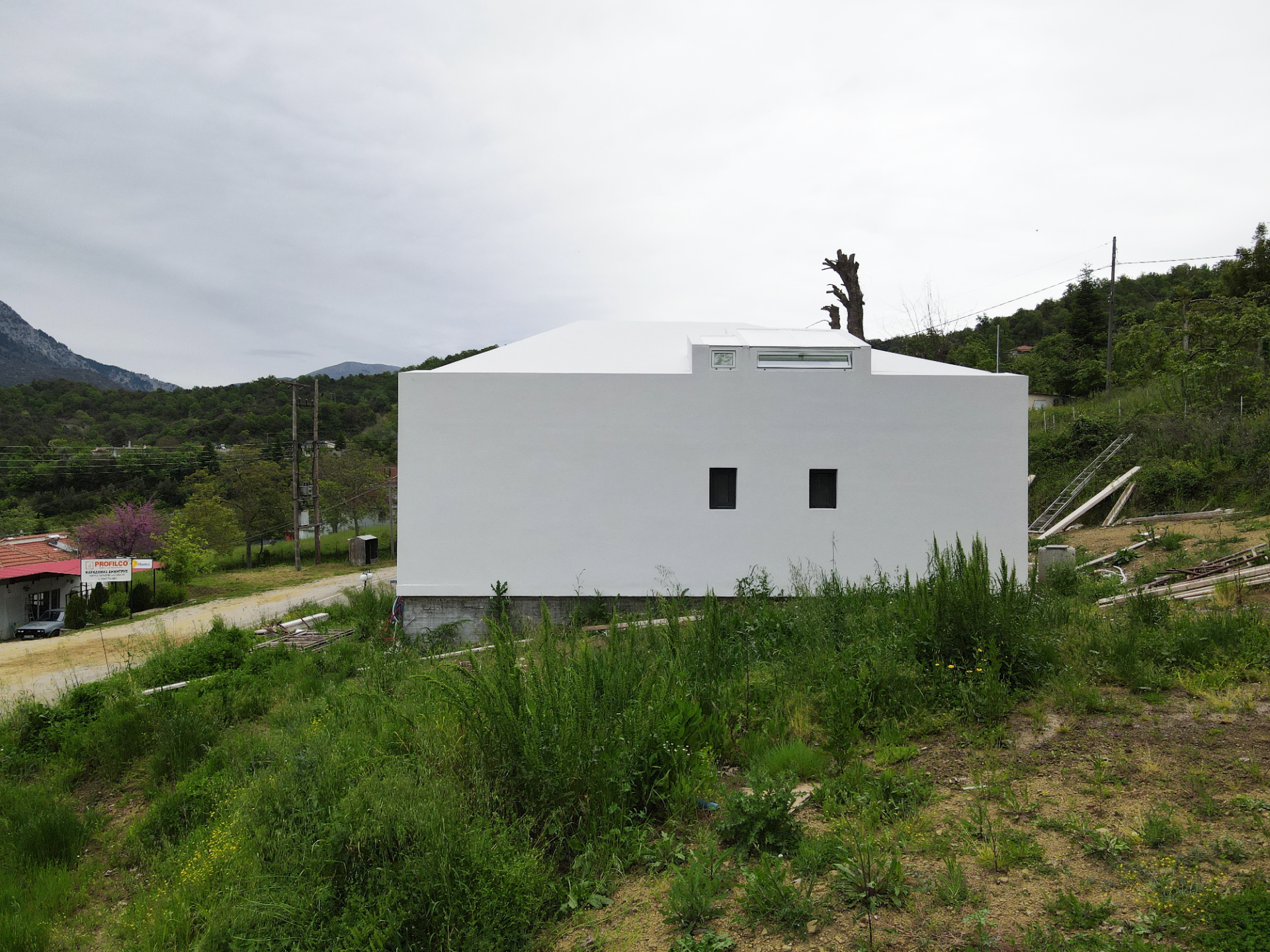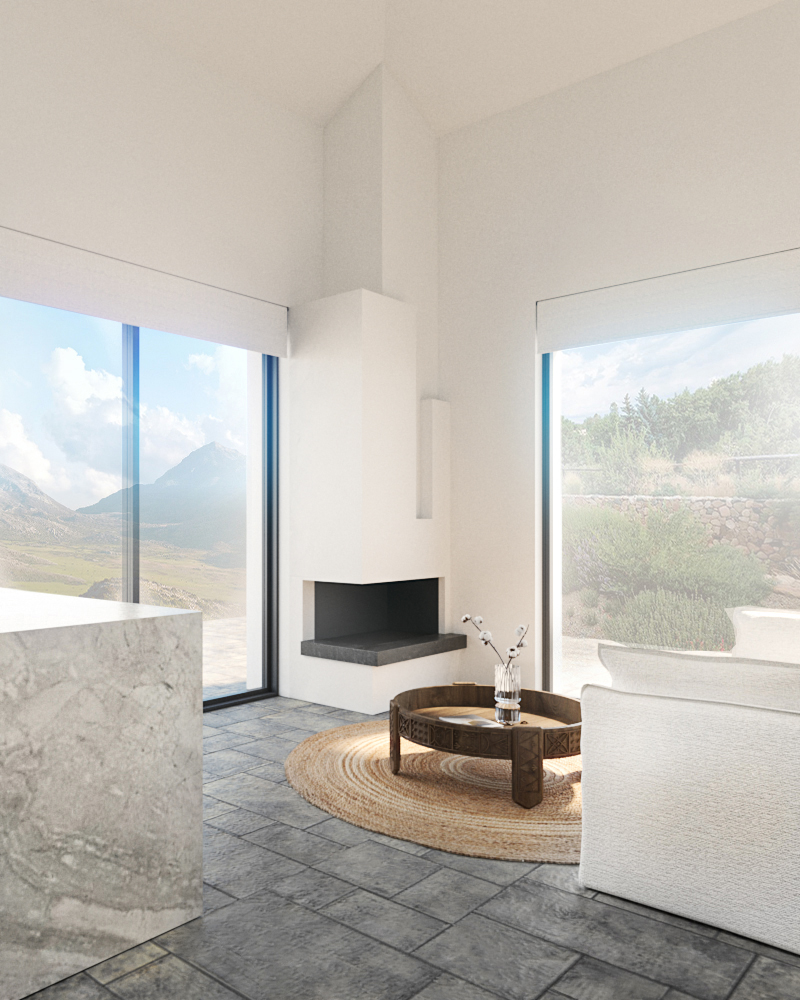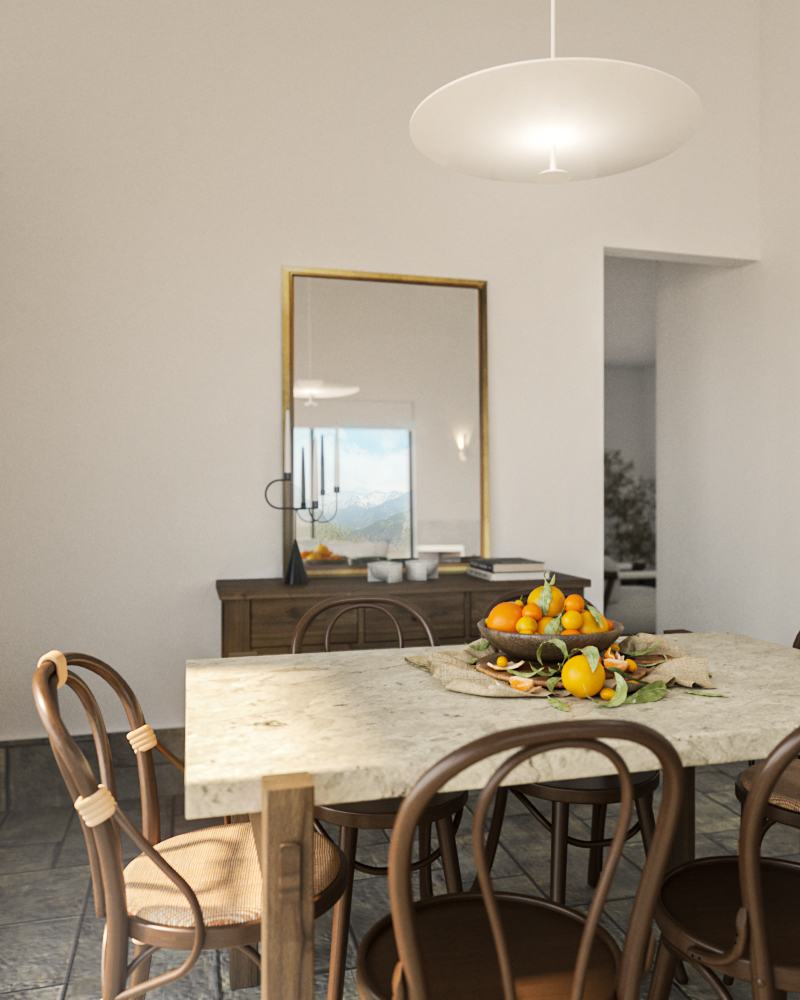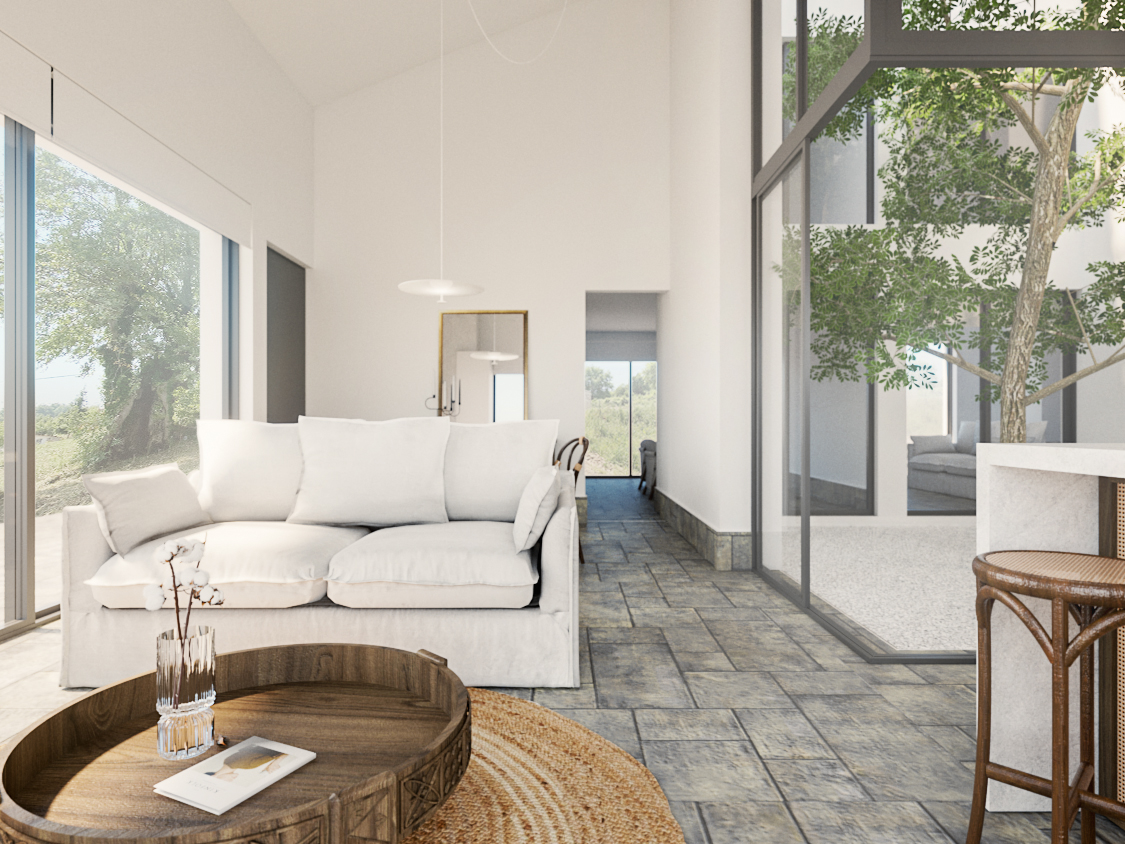 In the spacious outdoor area of the house, there is a linear pool, aligned to the road that lies just beneath. Around the pool there is a sunbathing area, a BBQ, and a long live-edge wooden dining table. The old, huge platanus above the residence offers a dense shade to all external amenities. Just at the back of that tree, a natural pond is formed which channels its water to a narrow stream.
In contrast to the simple, white volume of the main building, the low external fencing and entry walls are made of exposed natural stonework thus connecting to the ground.